The next big thing is out there, waiting to be discovered. Our event list is packed with exciting opportunities to explore the emerging worlds of work.
Find exhibitions, congresses, trade fairs, industry forums, workshops and many more dates and events focused on New Work and innovative agile work solutions.
Copy dates to your calendar and add this product to your collection.
Know an event that's missing from our list? Send us an email to office@officeinspiration.com and we'll add it!
2019


WORKTECH19 Munich

26. June, Munich
is the forum for all those involved in the future of work and the workplace as well as real estate, technology and innovation. WORKTECH brings new ideas and inspiration to the workplace community through interdisciplinary speakers and learning experiences to enhance creativity and move thinking forward.
http://www.unwired.eu.com/WORKTECH19/munich/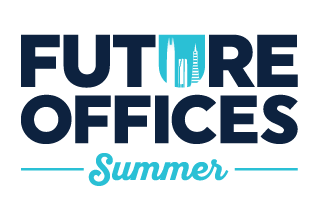 Future Office Summer 2019
21.08-23.08. in San Fransisco
Future Offices Summer is back. Future Offices new 2019 speaker faculty is ecstatic to tackle new challenges across the Real Estate, Workplace, and Design sector. Key Real Estate & Workplace Executives from top Tech and Fortune 500 Companies will discuss employee experience, interior design, portfolio management & leasing, coworking, technology, and sustainability and wellness.
21.08.19-23.08.19, San Francisco
https://www.iqpc.com/futureofficesummer
Save 20 percent with the code "20_OFFICEINSP" and book your ticket right here:
https://www.iqpc.com/events-futureofficesusa