The next big thing is out there, waiting to be discovered. Our event list is packed with exciting opportunities to explore the emerging worlds of work.
Find exhibitions, congresses, trade fairs, industry forums, workshops and many more dates and events focused on New Work and innovative agile work solutions.
Copy dates to your calendar and add this product to your collection.
Know an event that's missing from our list? Send us an email to office@officeinspiration.com and we'll add it!
2019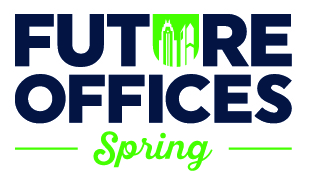 Future Offices Spring – Reshaping Offices Design Through Shifts in Technology
29. April - 1. May in Austin, Texas
Future Offices is back, and this time we are bringing our thought leaders and site tours to Austin, Texas! With an increasing influx of millennials and a multi-generational workforce, Austin corporate real estate is flourishing. With a fiercely competitive workforce and lower business and living costs, Austin is predicted to be one of the top cities for business growth for 2019.
https://futureofficesspring.iqpc.com

Worktech10 Los Angeles
WORKTECH19 Los Angeles is the forum for all those involved in the future of work and the workplace as well as real estate, technology and innovation. The event will attract some of the biggest and brightest names to debate, discuss, and divulge the latest thinking on the growing importance of the workplace as a strategic tool for an organisation's business return. Join senior professionals from real estate, facilities, HR, technology, executive management architecture, design and professional advisors to listen to global thought leaders, further their knowledge and share best practise and expertise.
May, 1st, Los Angeles
http://www.unwired.eu.com/WORKTECH19/los-angeles/
Save 20% and book your ticket here:
http://shop.instant-shop.com/UNWIREDNewYork/category1400901.html


Future Workplace & Office (german)
26.-27.06. in Frankfurt
http://www.euroforum.de/future-workplace/

WORKTECH19 Munich
is the forum for all those involved in the future of work and the workplace as well as real estate, technology and innovation. WORKTECH brings new ideas and inspiration to the workplace community through interdisciplinary speakers and learning experiences to enhance creativity and move thinking forward.
26. June, Munich
http://www.unwired.eu.com/WORKTECH19/munich/

NeoCon
10.-12.06. in Chicago
http://www.neocon.com