Populated by alluring features such as Danish modern furniture, swings or vintage carpets, photos of ultra-hip office spaces in the USA or newly designed co-working areas can be seductive for companies looking to revamp their workspaces. "Current projections indicate that by 2022, we'll see over 30,000 co-working spaces worldwide with a total area of several million square meters," says Timo Brehme, founder and CEO of CSMM GmbH. "In Berlin, Munich, Cologne, Hamburg, Frankfurt, Düsseldorf and Stuttgart, around 215,000 square meters of co-working space was rented in 2017. Many of these spaces, however, follow similar design concepts. At the same time, firms have realized that new leadership approaches, agile methods and intensifying communication within businesses create a need to redesign their office spaces. That's good, but if it's not executed right it can mean both opportunities and risks in the context of functionality and identity," Brehme adds. His company is one Germany's leading experts in office design and utilization.
"What we're seeing is a process similar to how Ikea became part of homes across Germany four decades ago. The old decor styles, like the one dubbed "Gelsenkirchener Barock", were thrown out to be replaced by a designer mentality, by purism and aesthetic clarity. This worked best in those homes whose occupants were mentally ready for change," Brehme explains. In his view, businesses often let themselves be dazzled by appealing design, retro styling and the allure of adopting a more global image. "Businesses need to do more than add a veneer of international appeal or interchangeable uniformity of the kind we see in many hotels these days. Companies have to recognize that the first steps to remodeling office space is to pose fundamental questions about work processes and company culture." This is essential, Brehme argues, before corporate architecture can enter a workspace and be actively lived there.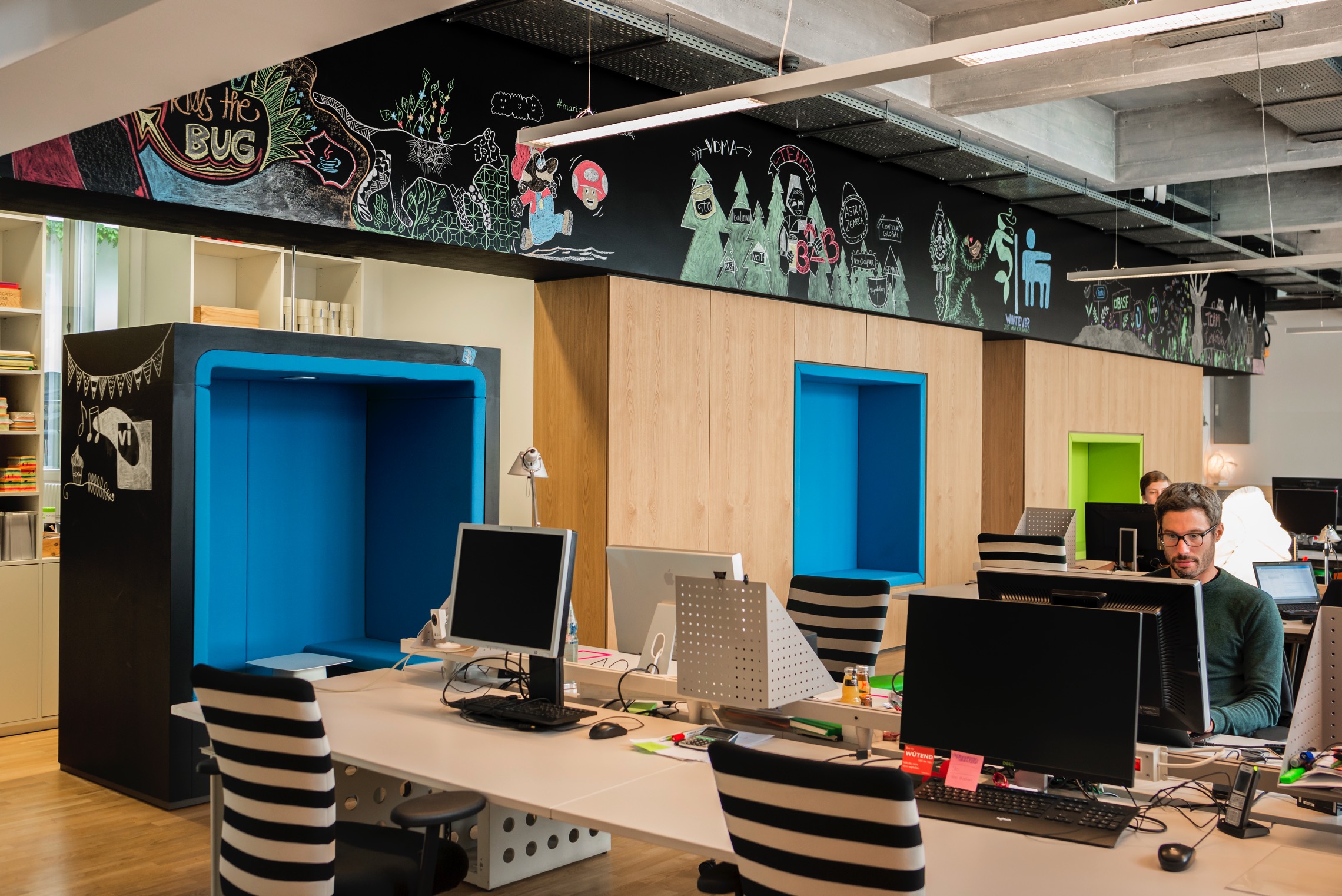 CSMM urges companies to begin by analyzing communication flows, employee needs and its own, specific corporate culture. Another aspect of this initial assessment is to find out what, when and how technology is used throughout the company. Current trends include expanding areas for use by groups while scaling back areas dedicated to single employees. To make sure that teamwork functions smoothly, however, these spaces should feature optimized acoustics and ensure that employees are reachable or available for their colleagues. "Over the last few years, the office furniture market has developed in a dynamic yet unfocused way," Brehme continues. "If you buy the wrong furnishings you may end up buying twice when you discover that what you've bought isn't up to the demands of the work environment at your company."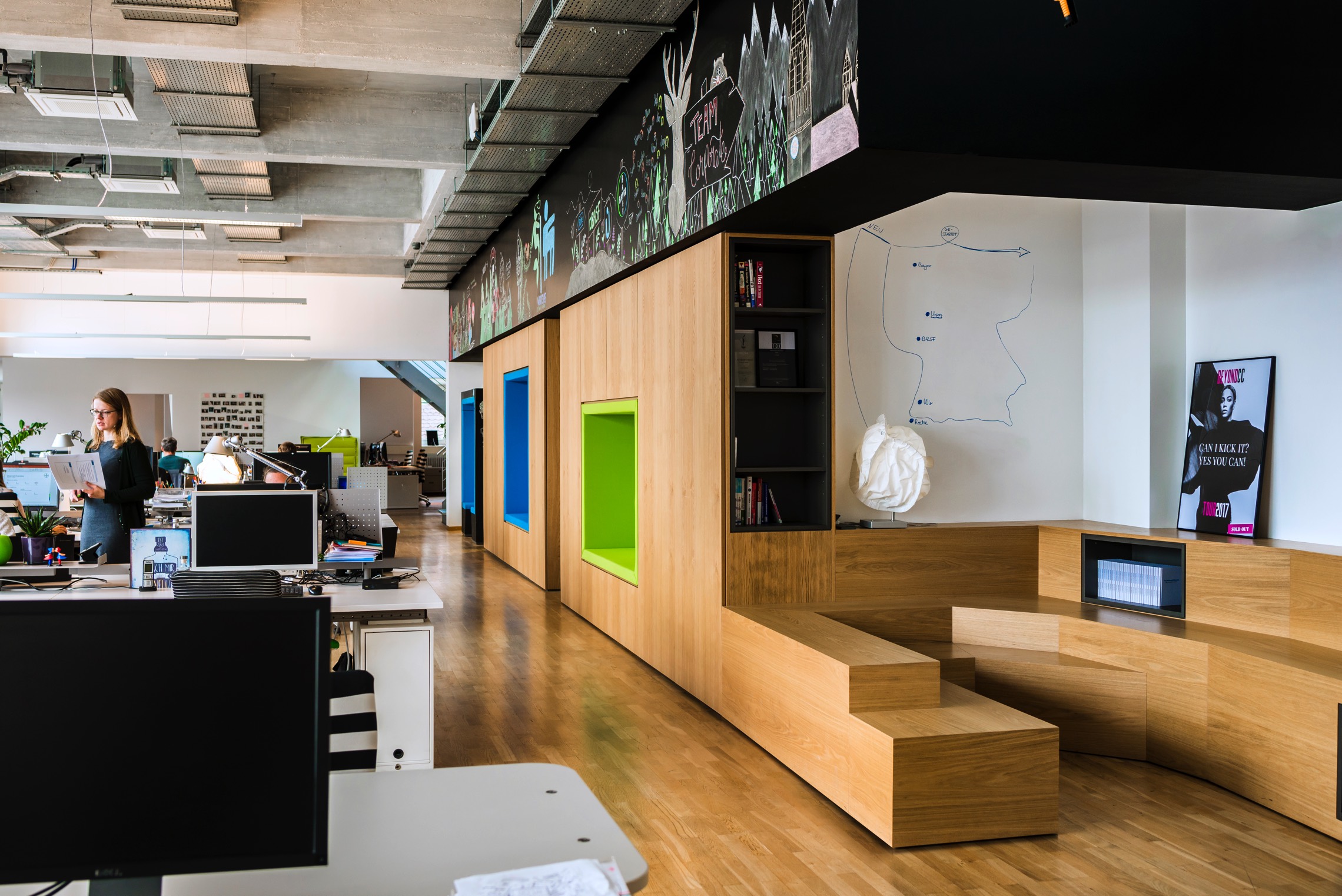 Brehme also points to another major mistake made by some companies in using furnishings to add a superficial sheen that doesn't reflect the company's core values and culture. "It'll be even worse if in five years businesses all look the same. Employees will lose a way of identifying with the companies they work at. When offices become interchangeable, employees will see the companies they work at as interchangeable, too," Brehme adds. That, he maintains, would be a costly mistake in the current environment where skilled, experienced workers are in short supply in some sectors and creating ties between employees and their employers has become paramount.
Businesses moving to co-working workspaces should be careful in considering design and furnishing options. According to one study, co-working spaces will comprise around 30% of all office space worldwide by 2030. This trend is being fueled by the increasingly popular practice among multi-nationals and other established businesses of renting co-working office space. Yet the crux of the problem for these larger companies is that providers of co-working spaces often monopolize decision-making on interior design, even down to the music played in the semi-open areas or the space's olfactoric characteristics. These overarching design concepts create a strong brand identity for the providers of co-working office spaces that its tenants must accept. "That's why it's essential that companies analyze their own culture and processes before moving offices or remodeling their workspace. These insights influence the design and help foster a sense of identity, not only in the businesses themselves but also their office spaces," Brehme explains. CSMM won a German Design Award for its work on the Allianz Global Digital Factory, and its clients include leading names such as Sony Music Entertainment.
Main image: Virtual Identity (Design: CSMM, Photo: Jürgen Lenhardt)
Learn more about the Virtual Identity Project here.
© This article article is a guest commentary by CSMM ARCHITECTURE MATTERS