SCC wanted to make its brand more visible in the existing space and take the opportunity to reimagine the existing offices in a more integrated way. Taking into account the building's listed status, both exterior and interior, the space was completely renovated in two stages.
We support the process starting with interviews of the employees about the future way of working, through the design planning, the conception and interior design to the execution and implementation.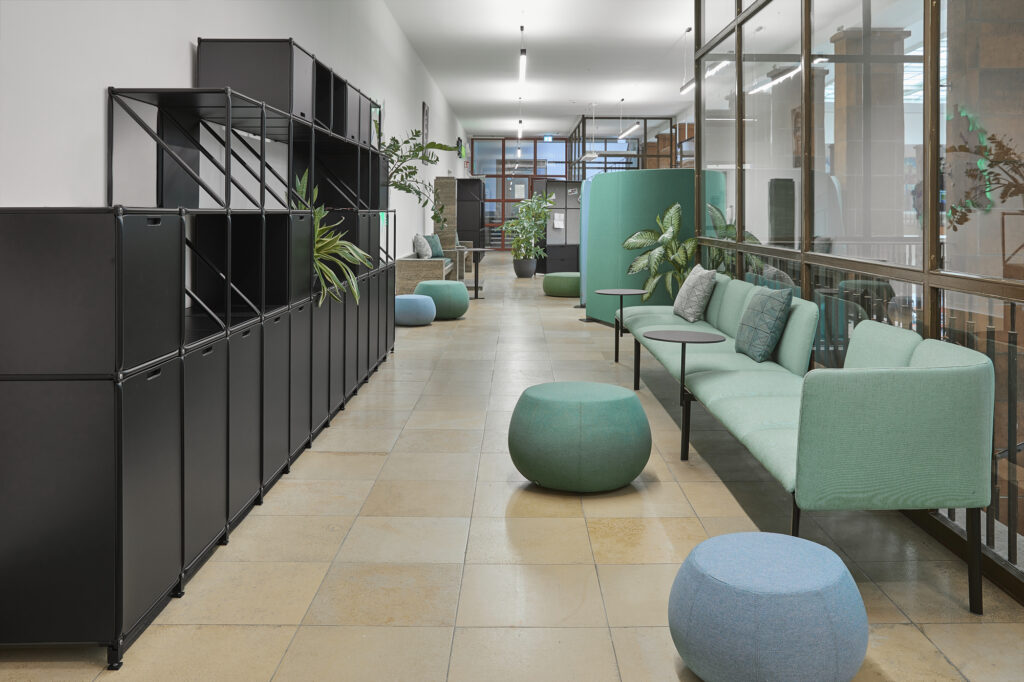 Highly versatile and very sleek in design, the interior takes a back seat and lets the historic wall panels shine.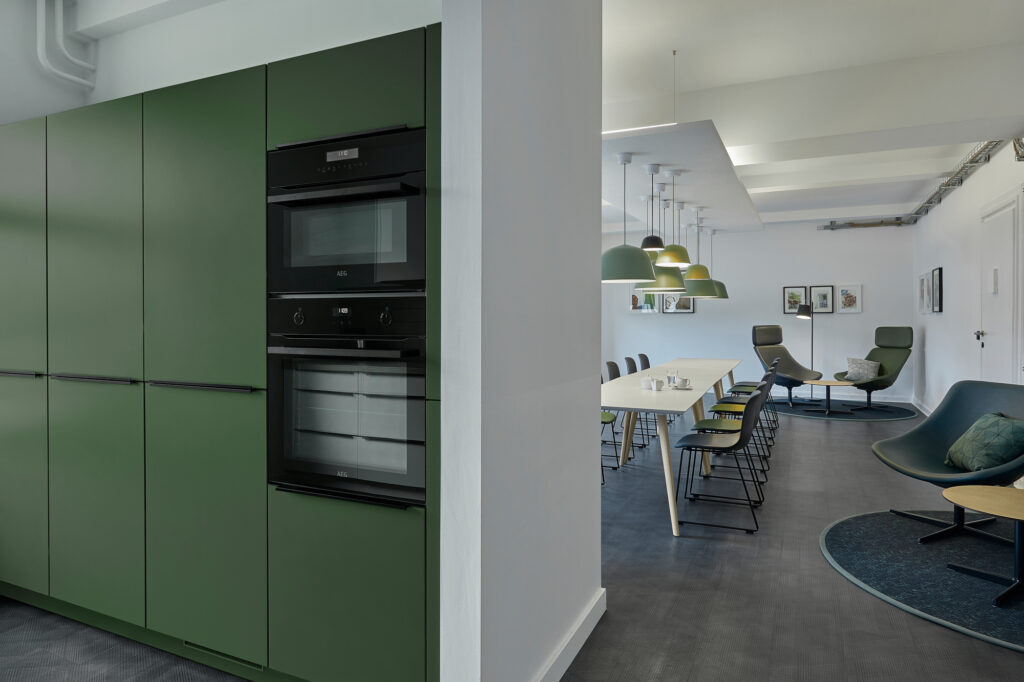 The brand's green helps freshens up the rooms.
The interior guides in slim lines and adds space for effect.
The kitchens have been opened and now offer the place to socialize.
From the counter to the long table to the lounge, there are several different location options for the employees. The functional part of the kitchen is slightly separated visually.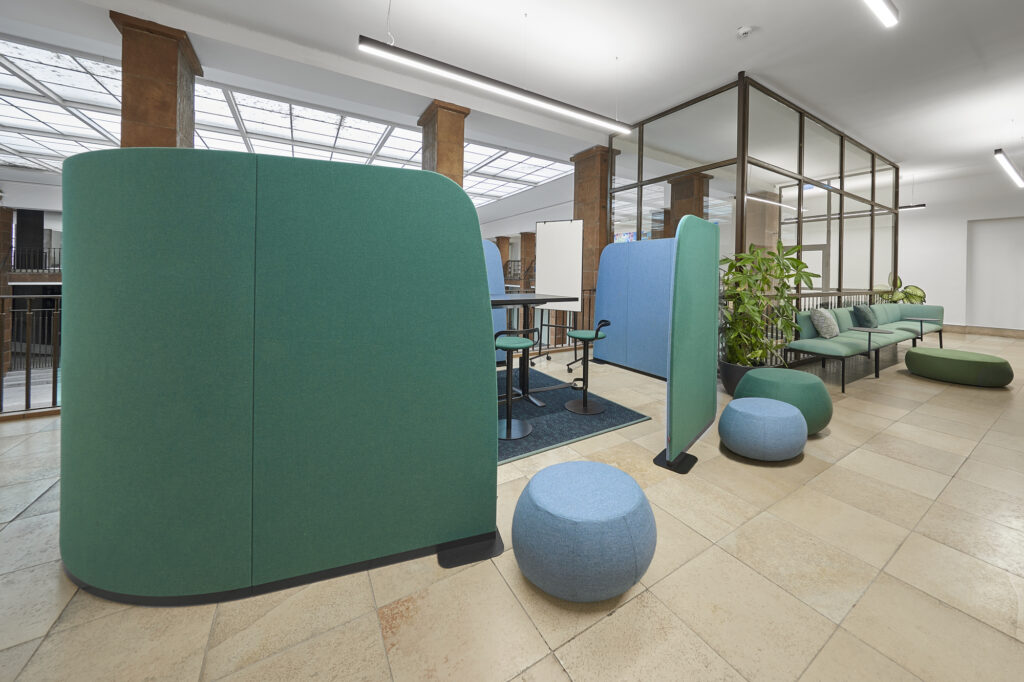 In open areas, the greenery nuances and separates walkways leading to meeting spaces.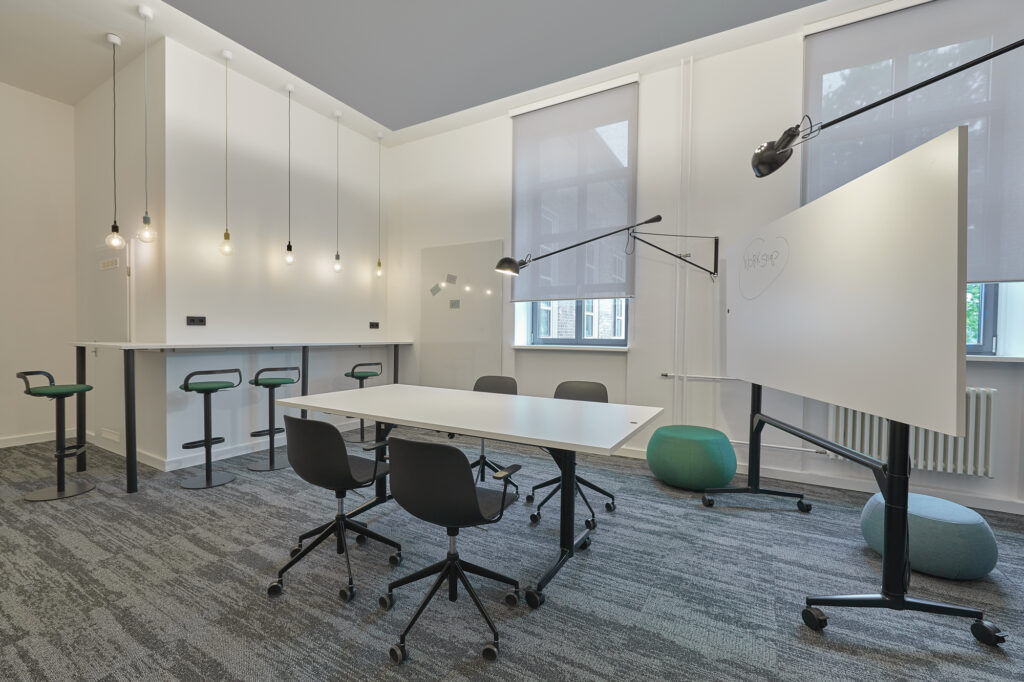 In the workshop room, the focus is on the content. Highly flexible and simultaneously withdrawn.
The completely redesigned workstations are partially separated from each other.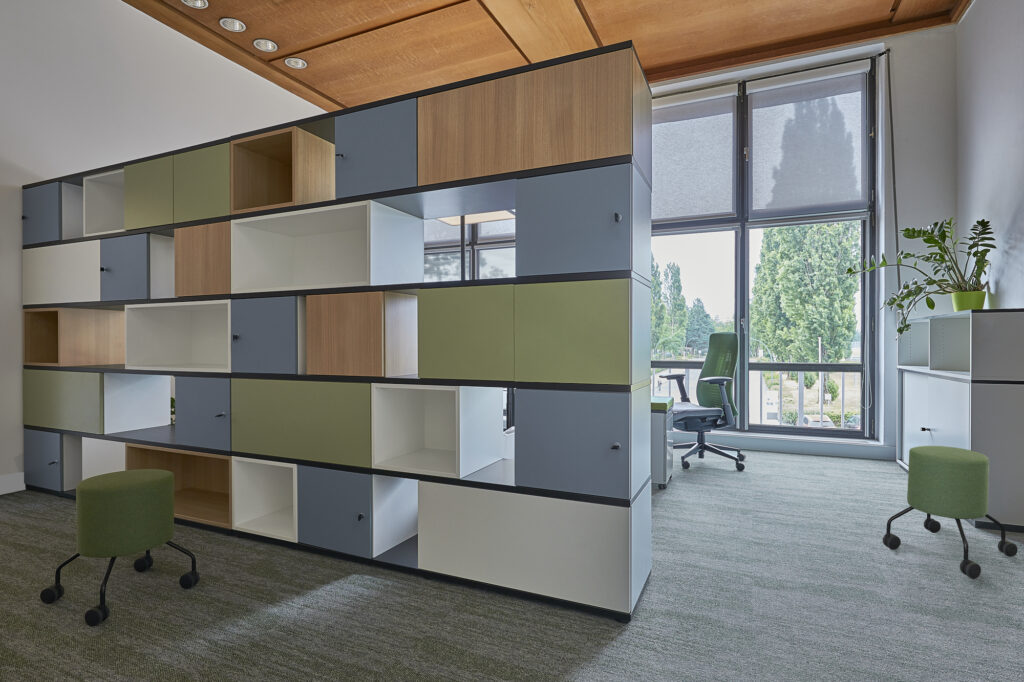 A semi-open storage element forms a design symbiosis with full functionality.
In the newly designed area, the design establishes itself along the corporate design – a platform for the team of the SCC.