A robotics laboratory is a unique kind of place. At its core is a near-magical process: the invention, testing, and creation of the animated machines that will shape the 21st century. Boston Dynamics – a world-renowned robotics engineering firm – wanted everyone who entered their new headquarters to be not just visually but also viscerally connected to this creative process; a process that very much paralleled the design approach Bergmeyer brought to this assignment. To make these connections work and capture the company's innovative, open, and dynamic culture, the architects had to draw deeply from our history of using design to tell stories.
Creating a corporate headquarters that would support Boston Dynamics' rapidly growing engineering, research and development, and customer support teams while not losing sight of what is at the core of their culture – collaboration, wellness, and connectivity – was one of the primary objectives. The laboratories also needed to be adaptable to their ever-changing environment and durable enough to withstand the activity of the engineers and robots.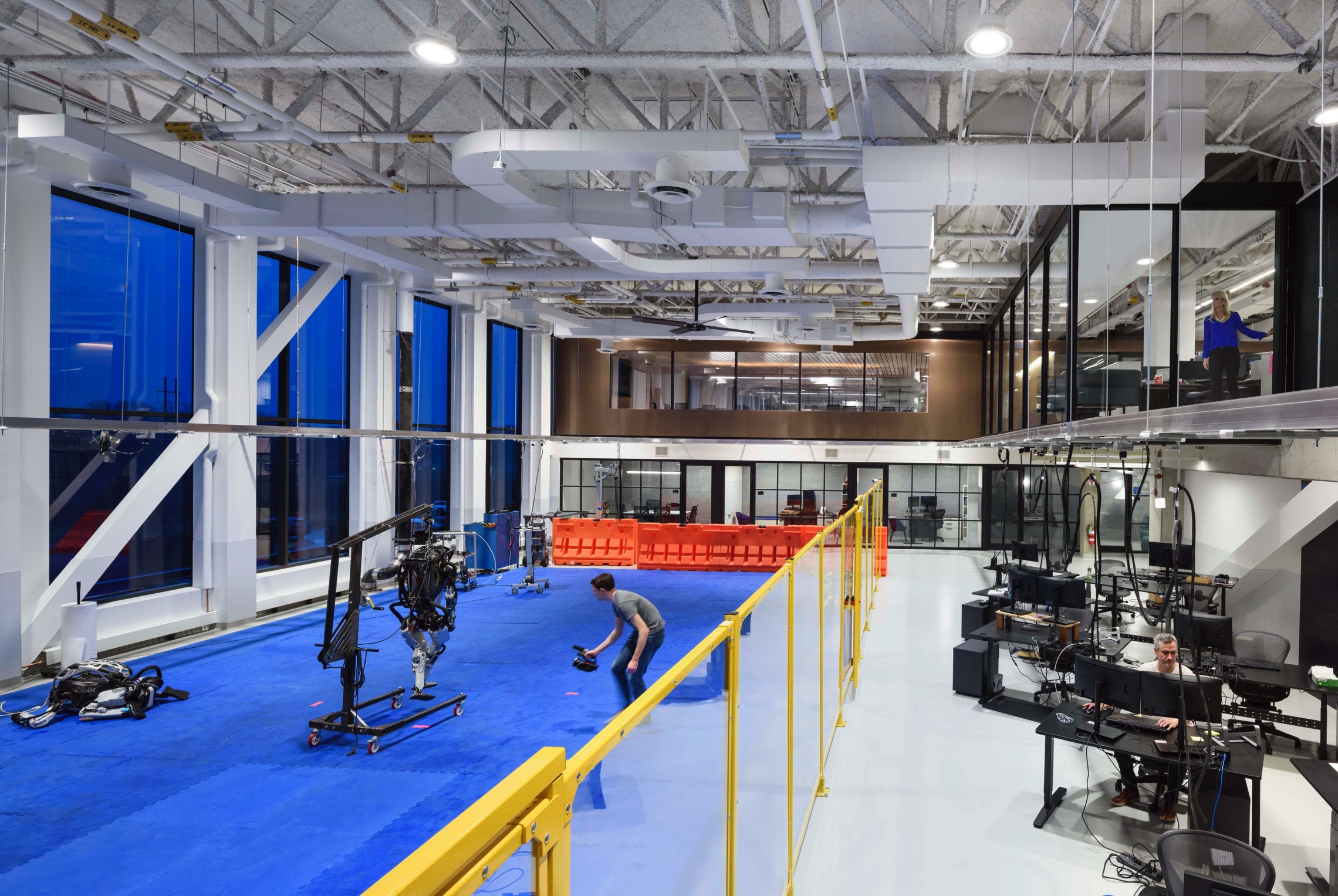 Spanning three levels, the 180,000 SF facility was built within an existing space. Leveraging the building's sectional qualities, the mezzanine was extended to create cantilevered meeting rooms overlooking the robotics labs. Multiple laboratories were designed to support their people and creations, from fabrication, engineering, and bringing their sophisticated robots to market. Open stairs and generous exterior and interior glazing allow diagonal views and natural sunlight to crisscross into every corner of the facility.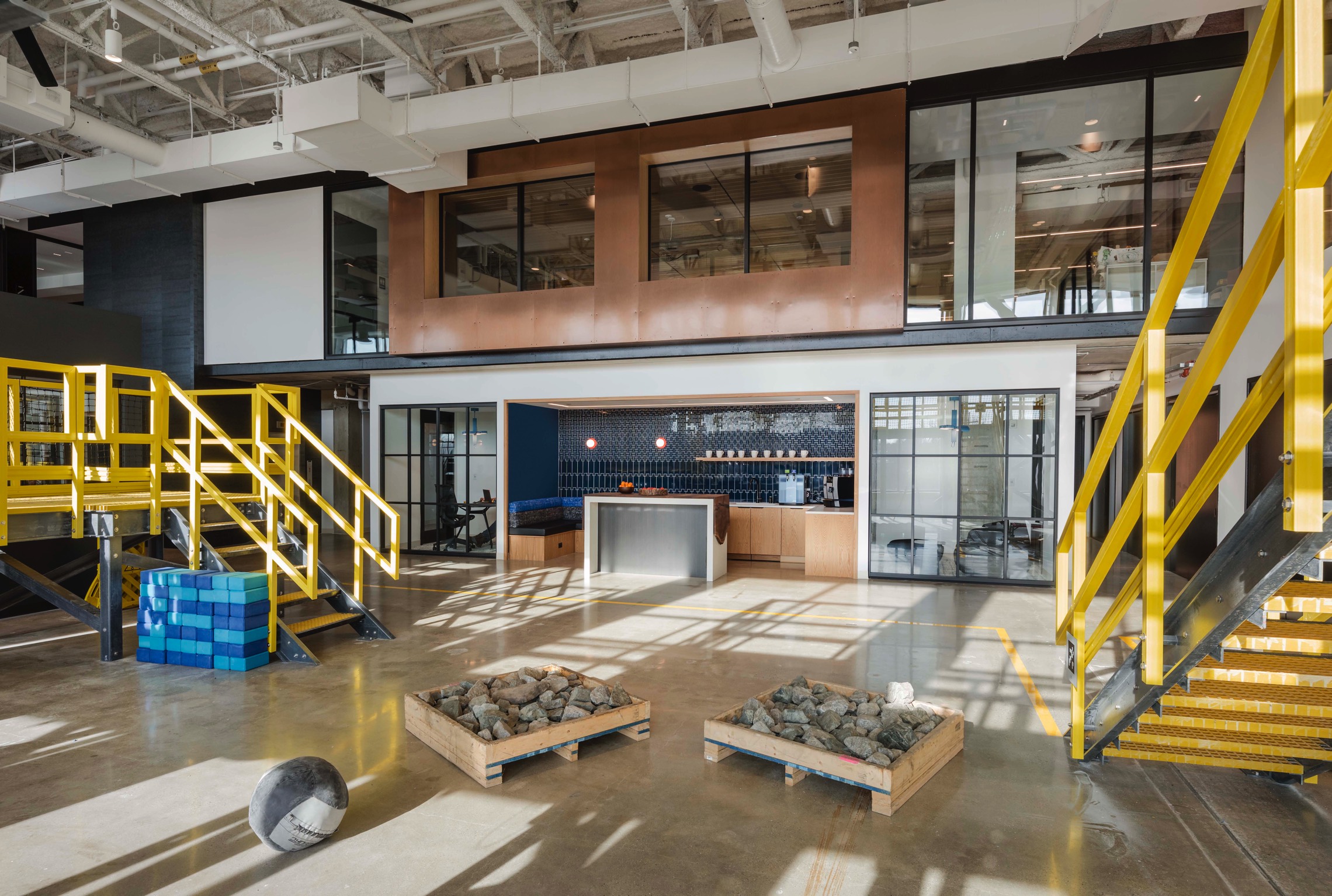 Employee health and well-being were also a high priority for Boston Dynamics. The headquarters provides physical activity opportunities, views to the outdoors, and daylighting throughout the entire workplace. Uniquely people-centric spaces such as the lobby's "robot gallery," the multi-leveled Town Hall space, the kitchens and dining spaces, fitness rooms, and mothers and quiet rooms were designed with hospitality in mind to give the workplace an invitingly casual and playful feel.
The result is a home that tells the unique story of the Boston Dynamics family; robots included.