Hertha BSC is an integral part of the metropolis of Berlin. That is where tradition meets diversity and progress, and not just in sport. The office seen in the background is the great strength and support of the club. The working environment of the football club, which has been re-designed and furnished this year, extends over a total of three floors, situated right next to the Olympic Stadium.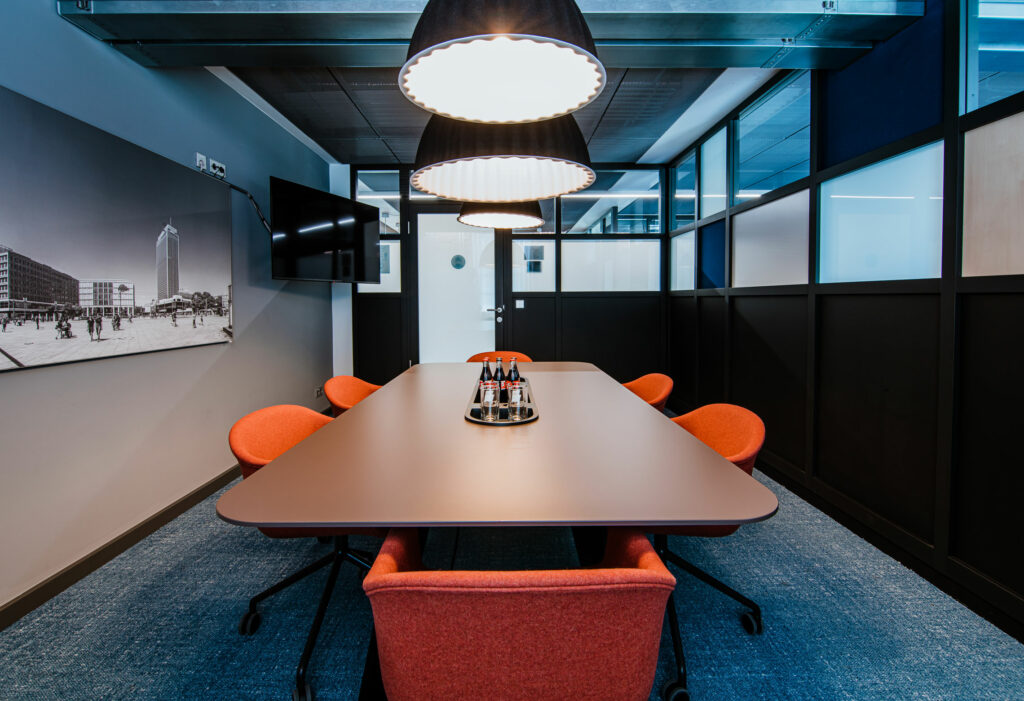 The management of Hertha BSC and the employees collaborated in order to decide on the design of the new office. The workshop series resulted in that comfortability, the encouragement of creativeness is of significance to the employees for their new work. Moreover, the agility of the environment is also of importance. The "Hertha feel" should not only be present in the stadium, but also in the office.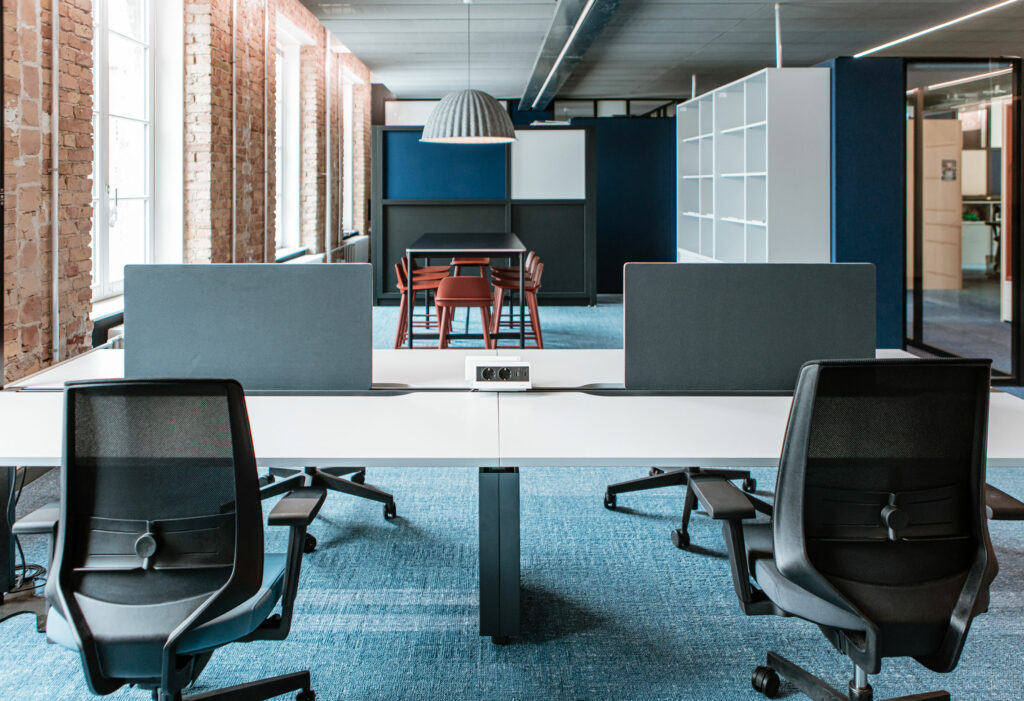 The uniform design concept with modern and high-quality equipment runs throughout all three floors. The cafés on each floor, which offer employees space for breaks, are also part of the feel-good factor. In addition, the workplace provides height-adjustable tables and ergonomic chairs. Furthermore, there are places of retreat to make calls in peace. The individual and team workplaces are close together: A central element of the agile work environment are meeting rooms, islands and meeting booths for face-to-face exchange and creative teamwork.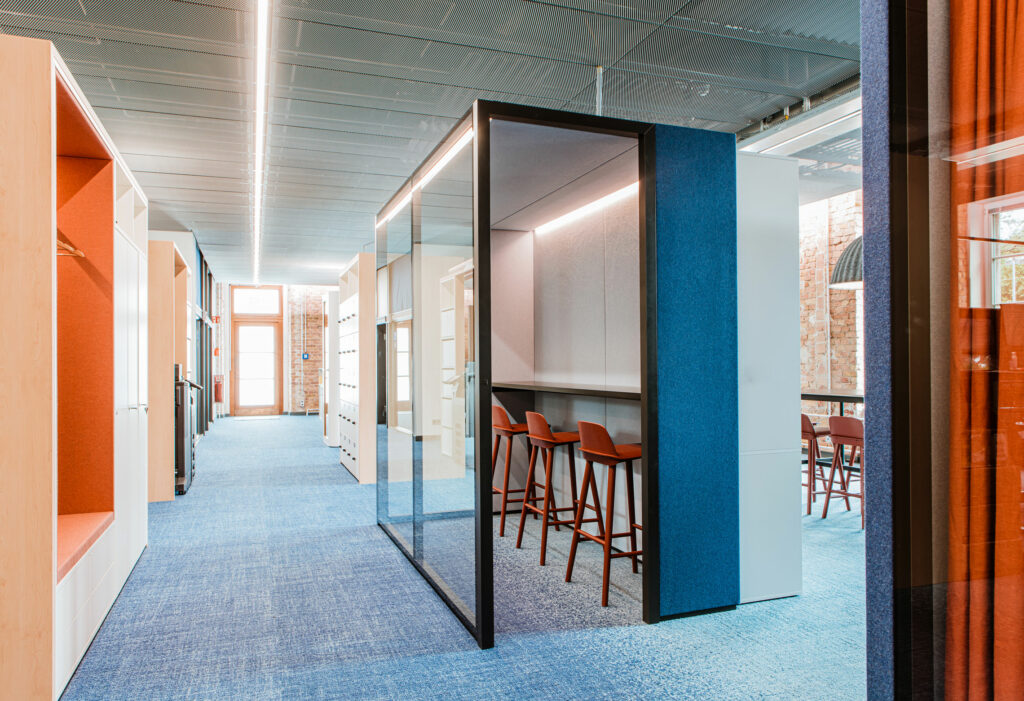 The new world of work is in line with the image and values of Hertha BSC – tradition paired with progress. The environment created strengthens the "Hertha feel" and in which not only the employees but also the visitors sense that everything ties in together.