Simple, human and delightful: A suitable office for every loan
LendingHome is an online mortgage marketplace lender headquartered in San Francisco with additional offices in Columbus, OH, and Pittsburgh, PA. The company's fast, online system offers a convenient method for homebuyers, real estate professionals, and investors to receive loans.
The design includes open office workstations, meeting rooms, all-hands space with a presentation area and work café, and new finishes to an existing staircase.
LendingHome's new four-floor, 4304 square meters San Francisco headquarters, designed by Blitz, centers around the themes of team collaboration and culture to embody the company's core principles of "simple, human, and delightful" lending. The workspace reflects the company's seamless, transparent online mortgage process through a clear, sidewalk-like circulation floor plan and simple spatial organization. Spaces are influenced by a spectrum of urban sites, ranging from public monuments and parks, to domestic neighborhoods and backyards. The office subtly creates distinct zones for each department without needing enclosed structures. The all-hands space serves as a presentation area and work café, creating a cultural hub and destination point for casual meetings or impromptu gatherings. An existing staircase, connecting the two upper-office floors, has been branded with LendingHome's signature yellow to energize the interiors with a dynamic display of color and texture.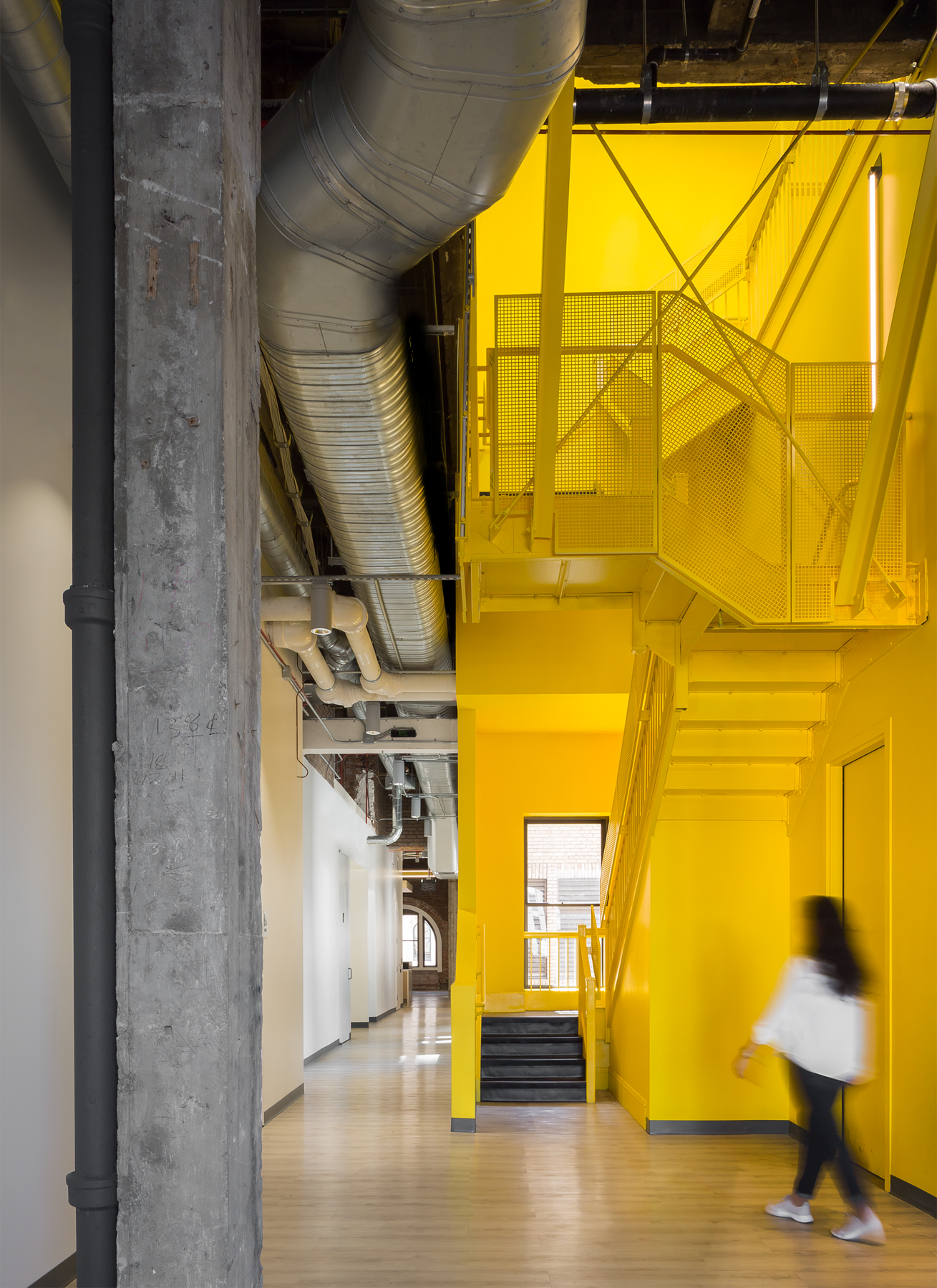 The main entry flanks the building elevators with a concierge desk and reception lounge, instantly welcoming visitors into the workplace. Vibrant yellow rectangular light pendants, inspired by the shape of LendingHome'slogo, hang from above.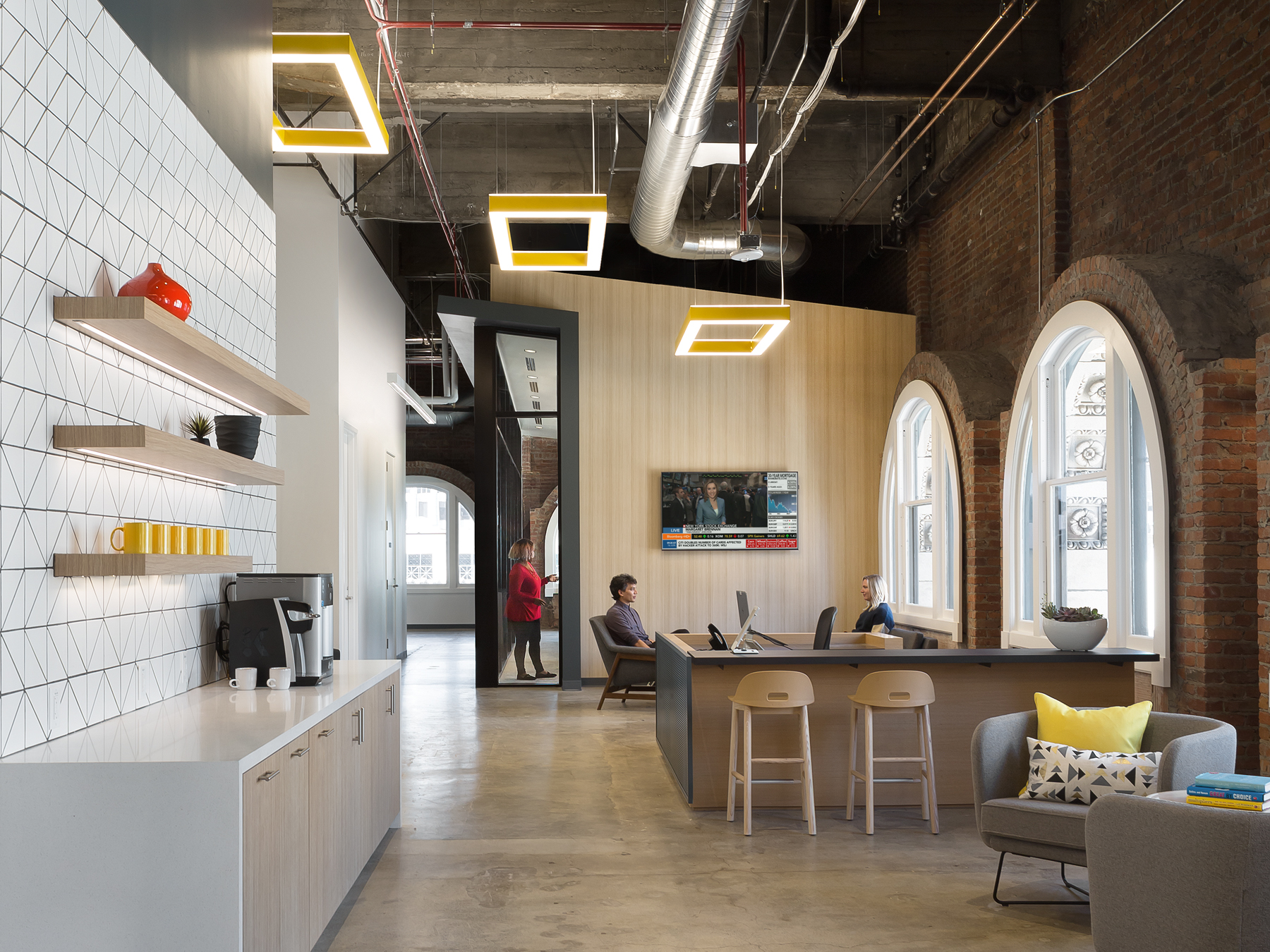 Adjacent to the reception area is the expansive boardroom with floor-to-ceiling glazing to provide visual connection between interior spaces, while allowing exterior views of the iconic Transamerica Pyramid building across the street.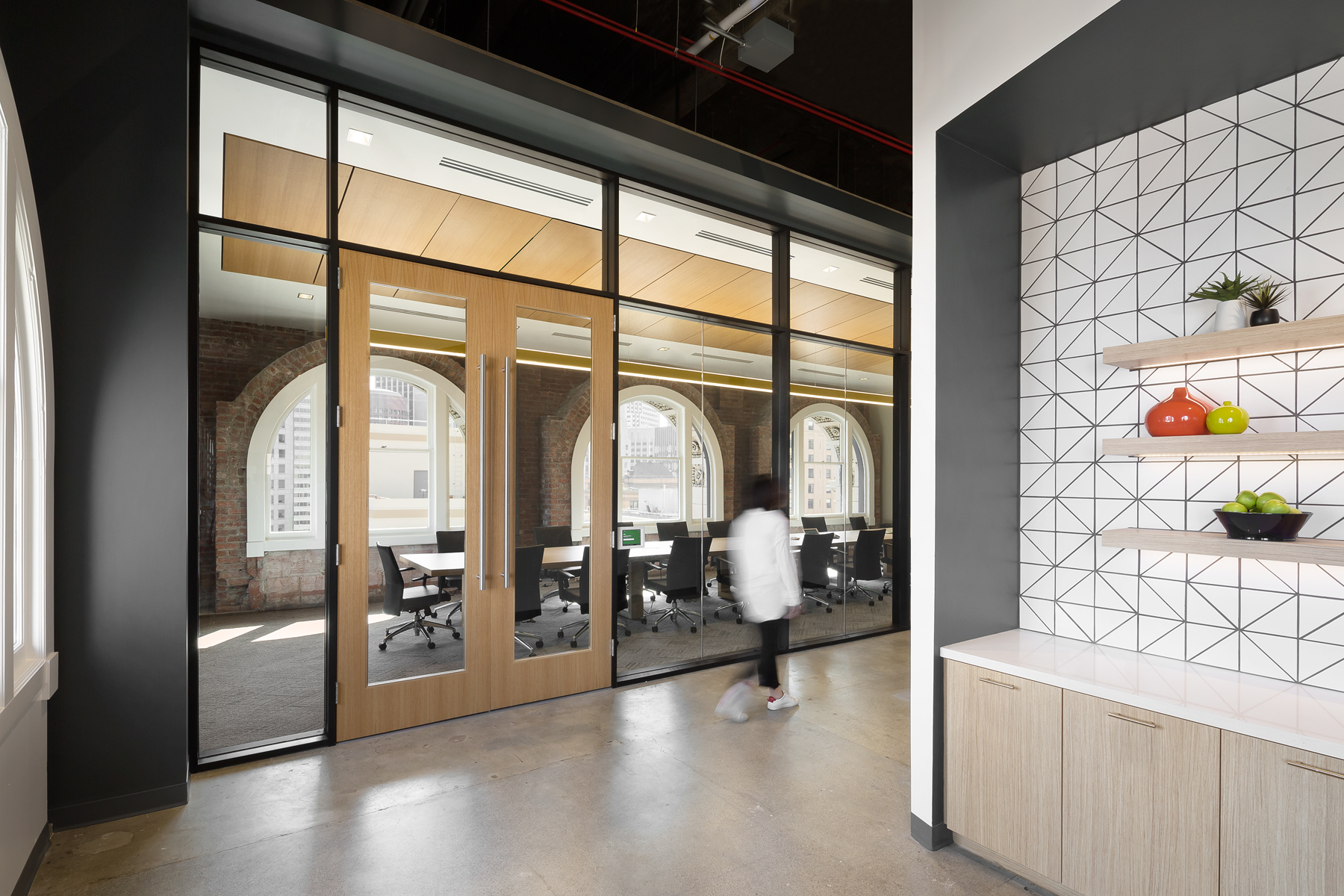 The designers used the natural beauty of the existing architecture—brick, concrete, and half-oval shaped windows—to create an industrial and comfortable vibe within interior spaces. Meeting rooms and open lounges located throughout the four floors enable stronger collaboration, productivity, and communication. The workspace varies in materiality and size to allow for a diverse range of uses from open, collaborative brainstorming to private, focused work. The striking yellow staircase, featuring yellow walls, handrails, and perforated guard rails with black stairs and landings, creates an enticing setting for workers to get moving, get together, and stay connected.