A place for innovation and discovery
Microsoft hired Blitz to design its new San Francisco office as a showroom for innovation and discovery. The 43,500-square-foot office blends employee workspace with a customer-facing technology center to provide demonstrations of Microsoft products and services. Built using Microsoft's global design guidelines, the new office seamlessly integrates mobile technology into the workplace to allow employees to work anyplace, anytime. Street-front visibility and outward transparency of the interior space were key drivers in the design. The floor plan takes advantage of cityscape views and uses Microsoft branding to create a first impression that is both inviting and instantly recognizable.
The customer center is the focal point of the office, while the display of Microsoft's brand and technologies informs the structure and organization. The design facilitates a mobile experience where technology both guides and drives the user experience. Meeting spaces are organized into individual pavilions that communicate power and direction through angular geometric volumes, while the apex of each pavilion directs visitors along the pathway. Each pavilion is oriented parallel to the sawtoothed footprint of the building to allow maximum daylighting within interiors. Carved spaces on the exterior of the pavilions feature back-painted glass in yellow, green, and red to create clear wayfinding and provide small breakout spaces for impromptu meetings or private spaces. The reflective glass surfaces reference the sleek touchscreens of Microsoft's products and enhance the quality of incoming light. Areas between the pavilions incorporate diverse furnishings to provide a variety of workspaces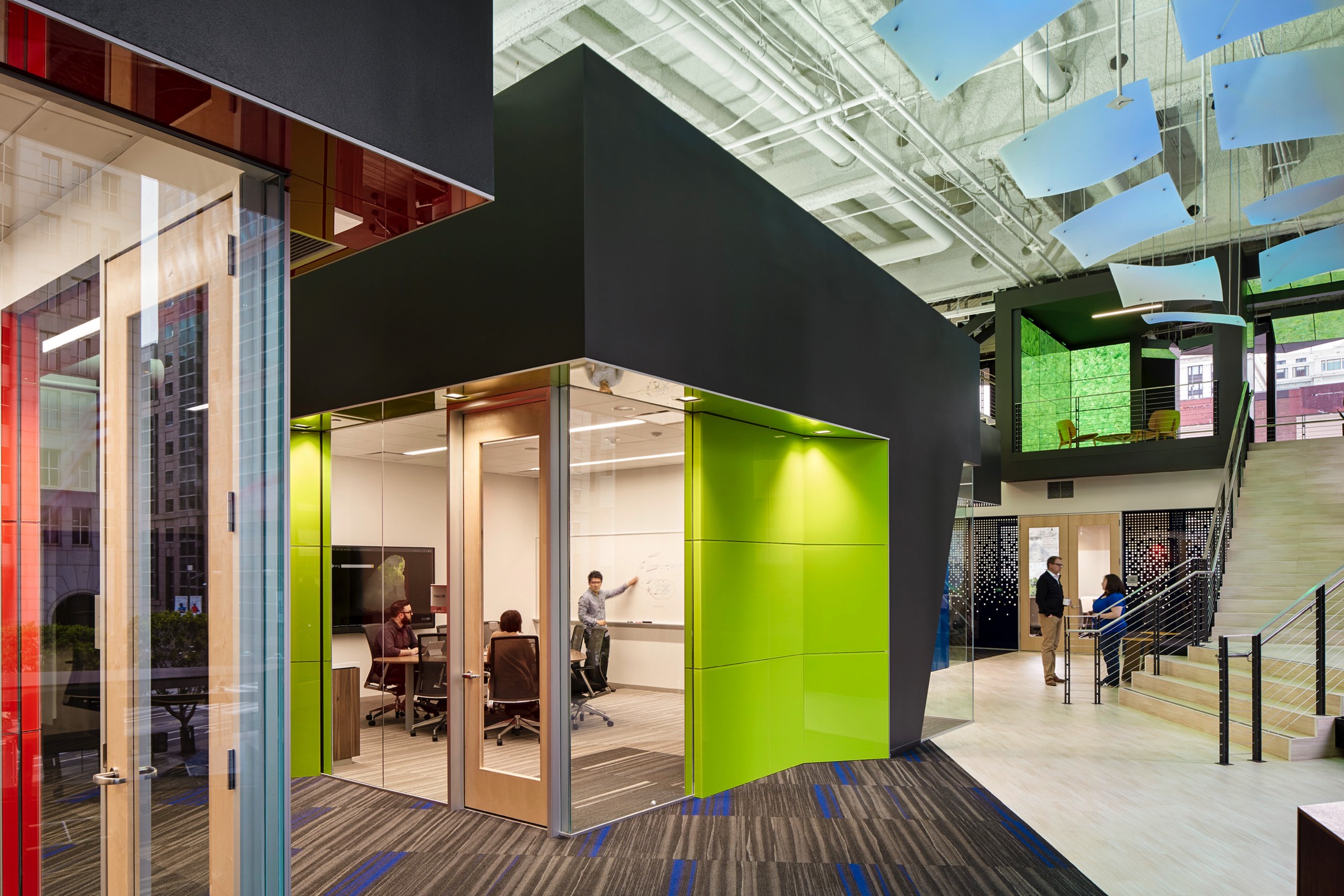 The suspended ceiling panel sails lead visitors to an interactive second level. The use of Microsoft's Kinect technology highlights the space through wall-to-ceiling digital screens displaying moss, monarch butterflies, and California poppies that respond to movement when people walk by. Living green walls are included throughout the office setting to provide contrast to the vibrant digital palette.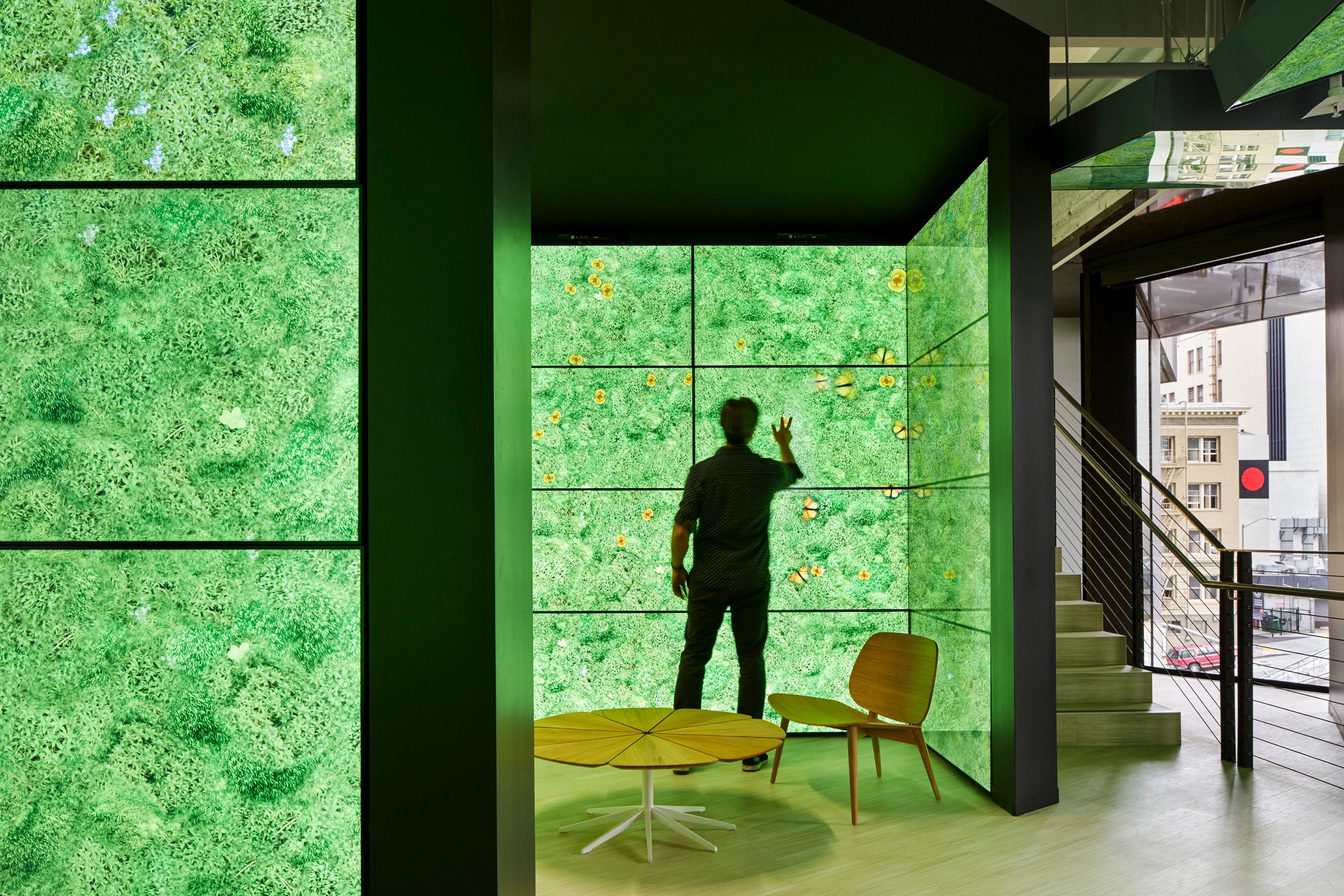 The employee workspace showcases display areas through the use of lighter finishes and open floor plans. The new office optimizes the company's real estate usage, which was downsized by 30% from its previous space, to facilitate more collaboration. Linear workstation organization, informal workspaces, and café-like seating in magenta, yellow, and slate grey promote an agile environment that provides employees flexibility to work from anywhere in the office.
As part of Microsoft's ongoing research, the company determined employees were increasingly using workstations as"touchdown hubs." Blitz created breakout areas and bookable open meeting spaces to provide opportunities for both quiet/focused and collaborative work. Interiors combine soft and vibrant colors, textured fabrics, and wood surfaces to create a distinct contrast to the display areas and tie together the balance of people, place, and technology. Custom neon phrases encourage employees to "innovate" and "have fun."