Central Park as a model
The strategic design of SAP's Vienna office is a creative push towards a healthier working environment, both physically and psychologically, as density and structure are eased by reflection on the organic and the use of natural objects. Since plants aren't often incorporated into tech firm office architecture, the design looks to establish a "Central Park" in order to defy this notion. The park is a democratic offering, making itself available to everyone at all times and providing a variety of amenities. Lounges, kitchen areas, coffee bars, meeting and thinking rooms are just a few of the functional offerings in the park. Just steps away from every work station, it offers an open alternative to the density and ordered grid of individual desk stations along the exterior walls of the office.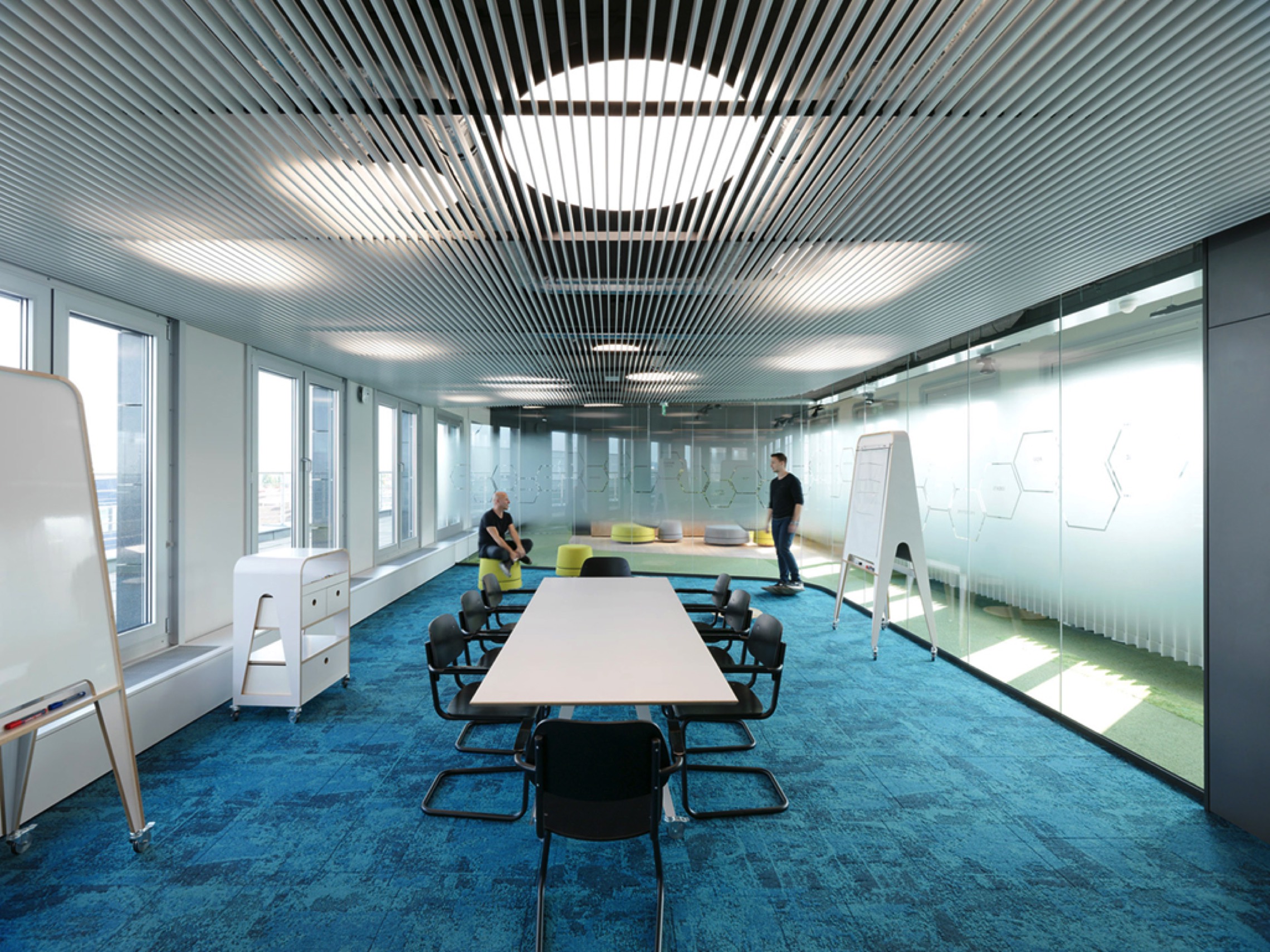 The space also encourages employees to periodically detach from their singular workstations in favor of more collaboration, as seclusion can be common amongst tech employees. A communal room dedicated to the office's Viennese context and a cafeteria open to visitors from other companies also favor conversation over separation. Focus rooms spaced periodically throughout the open workplace zones allow manageable group sizes the chance to converse. Overall, there is a distinct focus on a healthier working environment through biophilic interventions, as well as the encouragement of collaboration with a multitude of communal spaces.
Details:
The merger of technology and plants through design for the sake of workplace well-being is both socially sustainable and beautiful. Architectural elements, lighting, and sound were all considered through a uniquely biophilic lens. Glass walls transform colors when passed by, while casting colorful shadows throughout the day. Varying carpet tile pile heights provide unexpected tactile sensations on the ground.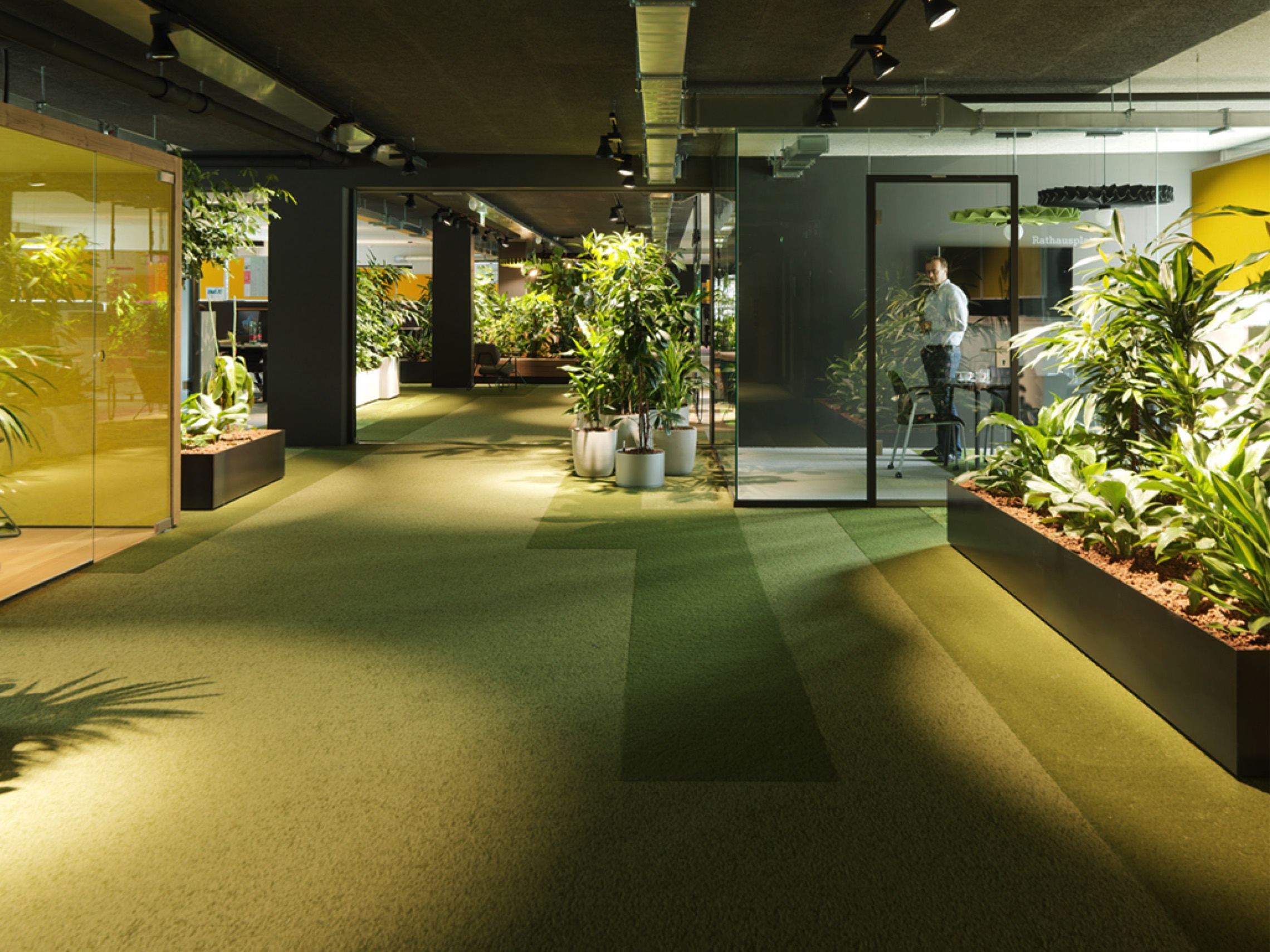 Wood, water, and a multitude of plant species promote a relaxing atmosphere. There is a dynamism here likened to park life. A scarcity of large, hard elements means noises tend to dissipate into the office space instead of reflecting. Ceilings and floors are also sound absorbing, combining with the floorplan layout to make for a quieter working setting. Winding pathways leading to light-filled openings and the strategic use of outdoor furniture complete the feeling of being outdoors. The undeniable reference to New York's Upper East and West Sides – an organized structure bordering on open space – is a playful continuation of the Central Park inspiration. The outcome of these combined design tactics is a healthier workplace setting. Long screen exposure and monotonous desk time implied the need to bring something natural into the picture to promote physical and mental health. Nature and technology, density and openness, focus and serenity – the new SAP office in Vienna is a human centered work environment.