"Keeping things beautifully simple"
Blitz redesigned a 25,830-square-foot, four-story space in one of downtown Melbourne's most iconic buildings. The design takes cues from the great modern architecture of the city while respecting the integrity and original aesthetic of the historic Edwardian building. The space represents the client's core brand principle of "keeping things 'beautifully simple" and uses clean lines and contemporary minimalism to establish visual transparency and "spaces within spaces." Zendesk Melbourne is one of five offices designed by Blitz, which created spaces for the cloud-based customer service software company in London, Dublin, and Madison, WI, in addition to the corporate headquarters in San Francisco.
The team designed the space to be purposefully, yet subtly, modern, while complementing the building'sarchitectural vocabulary. To respect its history, the design team used the space's original interior detailing, such as crown molding, as a background for new design elements. Seating in pops of the brand's signaturechartreuse adds visual interest. Dark overhead lighting fixtures and pendants contrast with white walls to provide a natural path of vision across the space.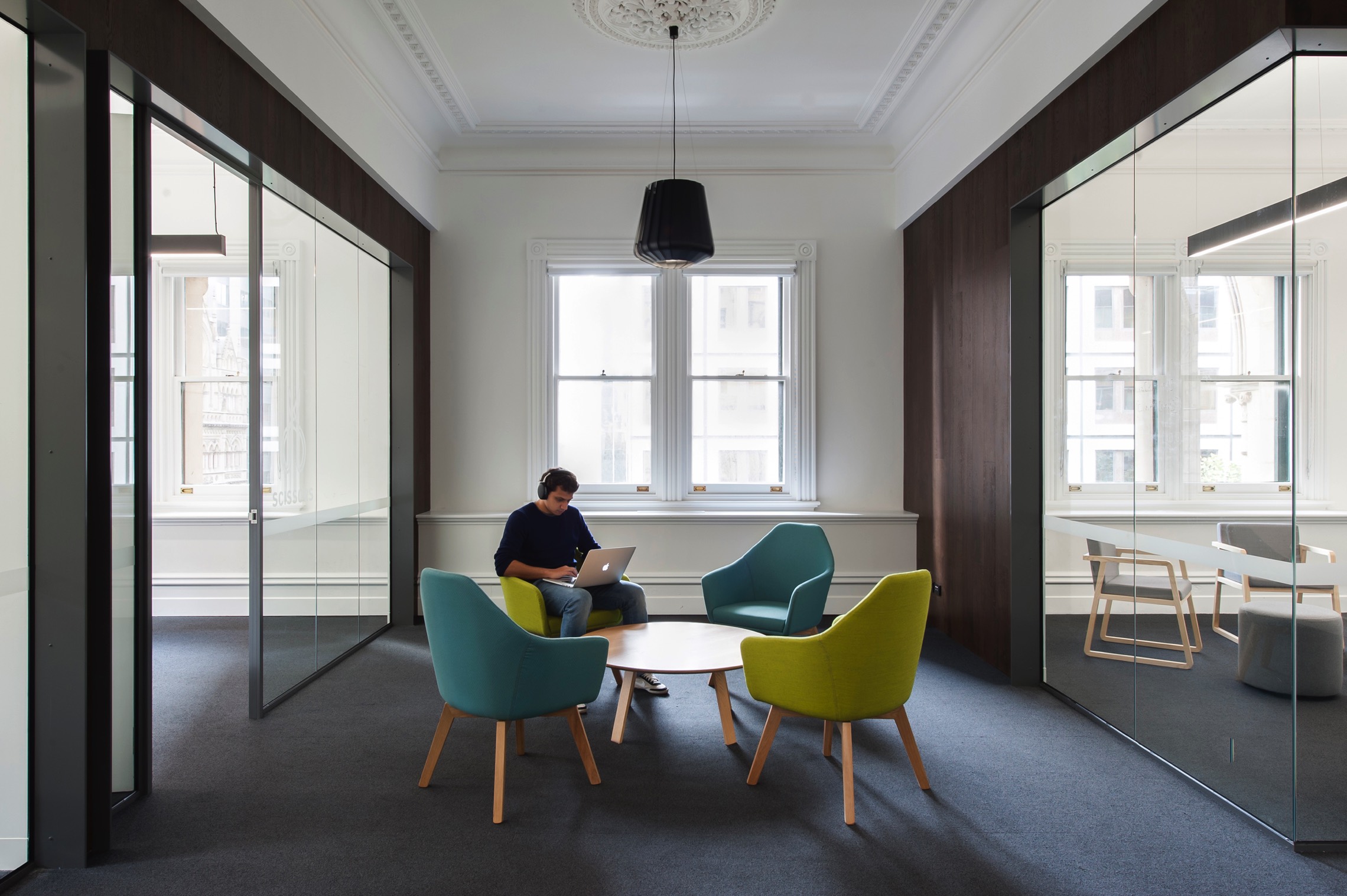 At the center of each floor, semi-enclosed meeting areas on each floor and serve as creative hubs for collaboration. These meeting spaces allow for the penetration of ample daylight and visual connectivity with the rest of the office. Partially vaulted ceilings create geometry within the space, and whiteboard-painted walls and acoustic barriers allow for multiple teams to work together alongside focused workstations.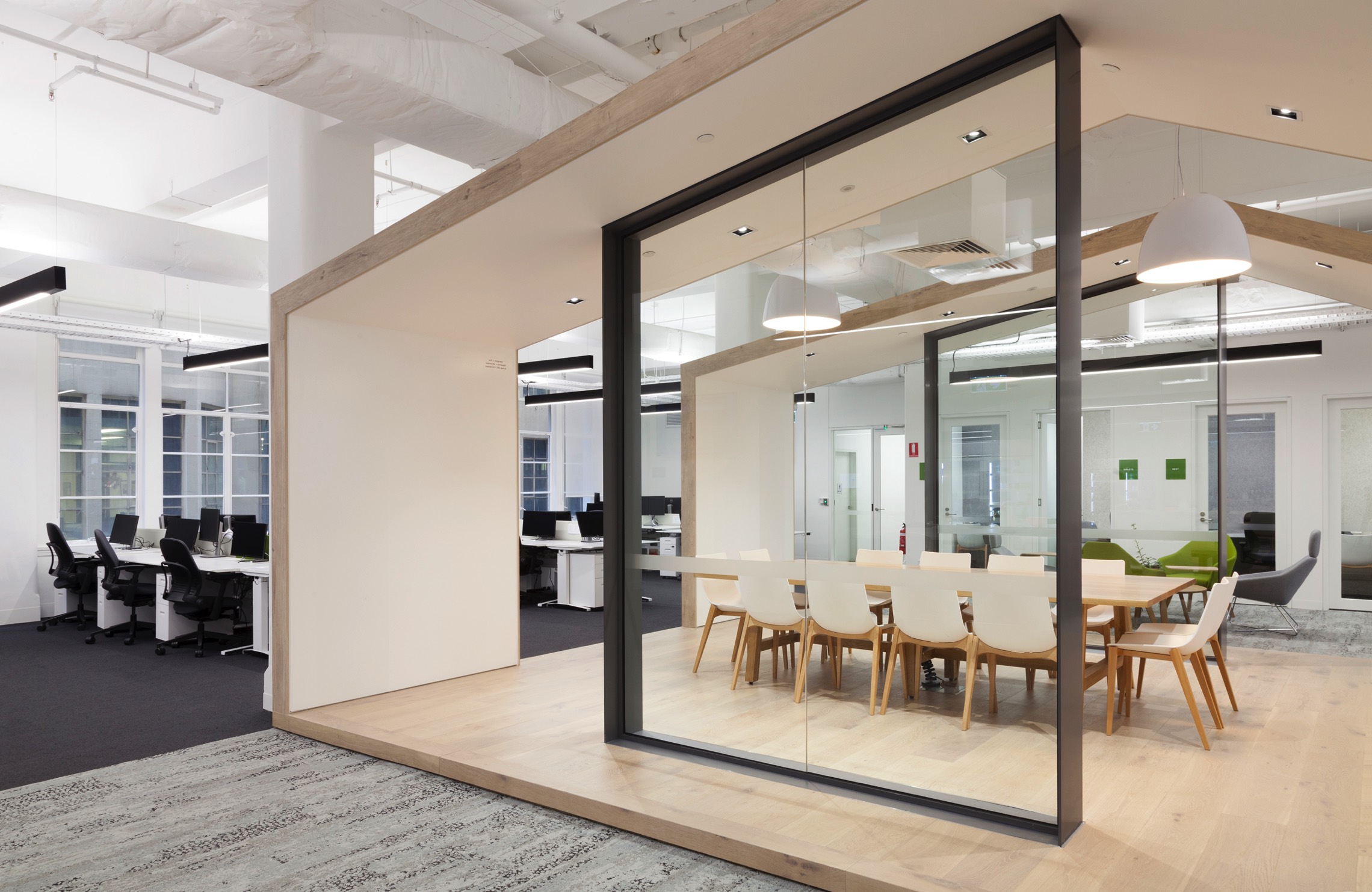 The client's main user group for the Melbourne office is the engineering team, whose requirements for both quiet focus space and open areas for collaboration led the design. Working environments include phone booths, laptop bars, lounges, and height-adjustable workstations allowing staff to work flexibly in the area of their choosing. Conference rooms clad in glass offer privacy, while reflecting the client's core value oftransparency and openness. Within the rooms, blank walls painted white can be used for additional pin-up workspace.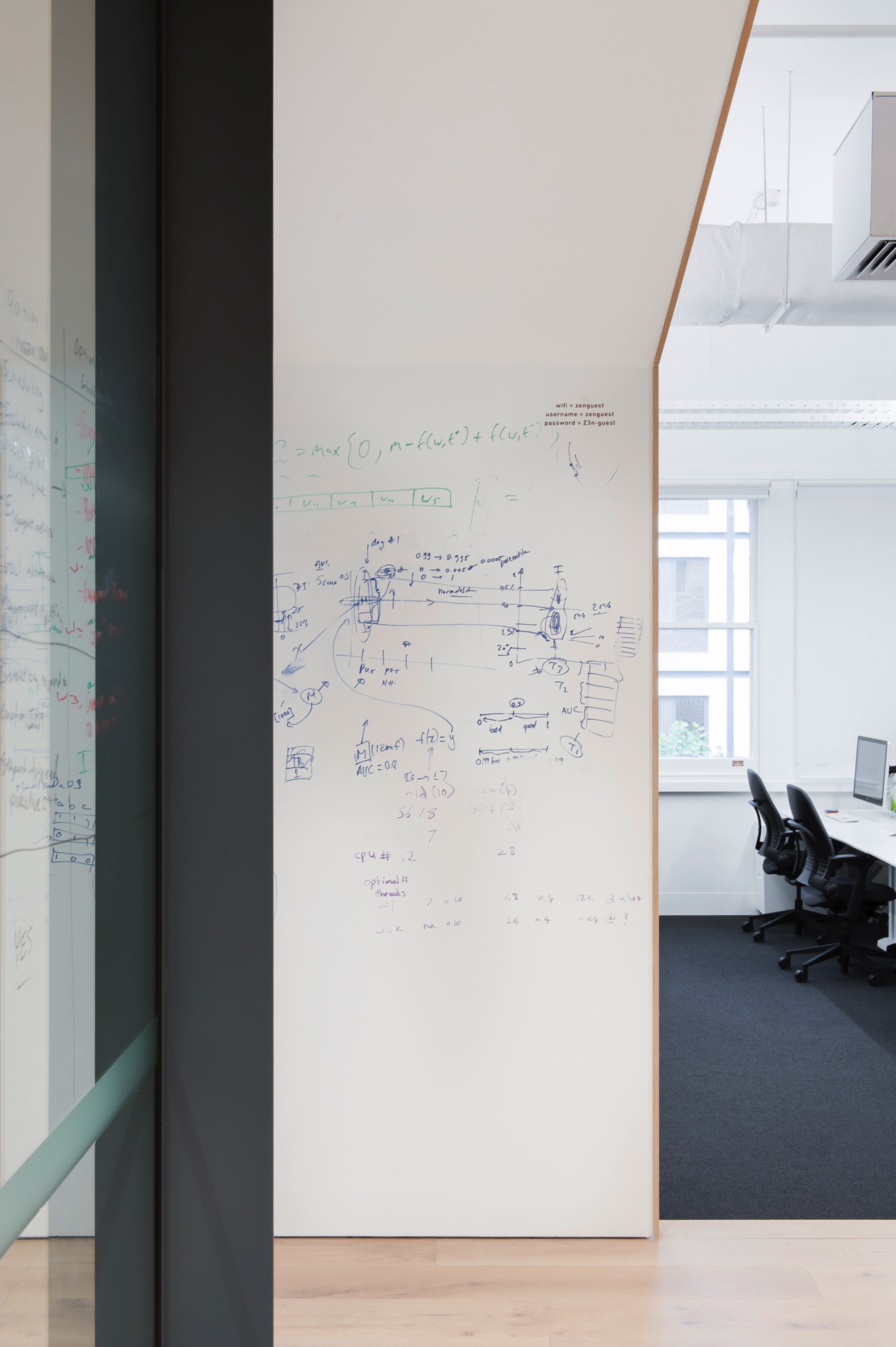 The ground floor features a flexible auditorium and special events space comprising a variety of entertainment and meeting areas. A bar provides an additional breakout working area and features neutral tones that contrastwith the warmth of the bar's wood paneling and floors. A kitchen adjacent to the space provides opportunitiesfor chance encounters, while a ping pong table encourages collaboration, teamwork, and "fun" in theworkplace.