This Space offers renting workplaces with great flexibility. The room concept can be individually adapted to your needs. No matter whether you only need a small office or prefer a spacious work loft.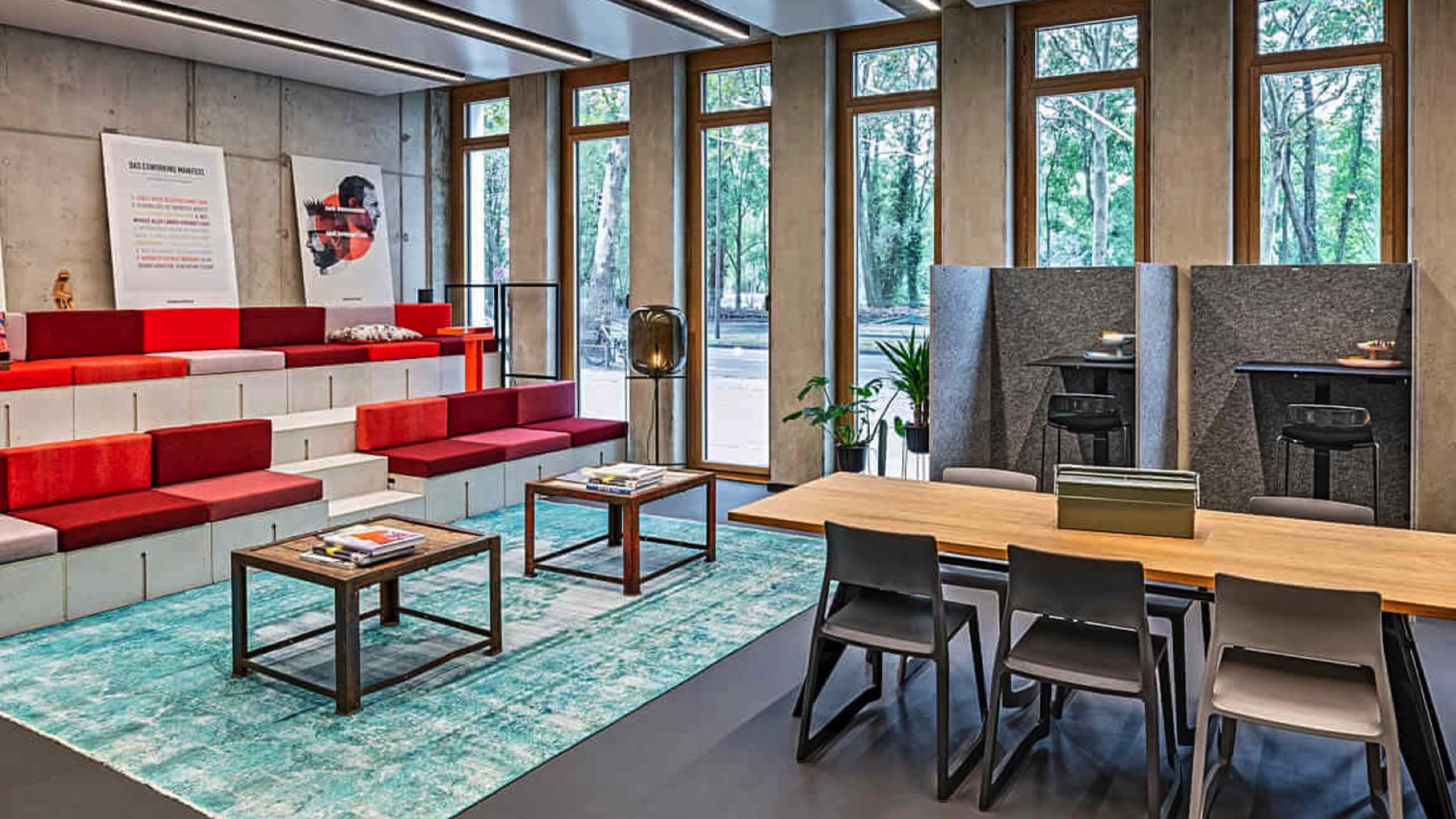 The space offers an inner courtyard with a large wooden stage and a rooftop lounge with terrace, which is suitable for every type of event and invites you to take a short break in the fresh air during your lunch break. The 350 sqm rooftop lounge allows a view of the Mediaparksee, the Cologne tower, the cathedral and the television tower through floor-to-ceiling windows.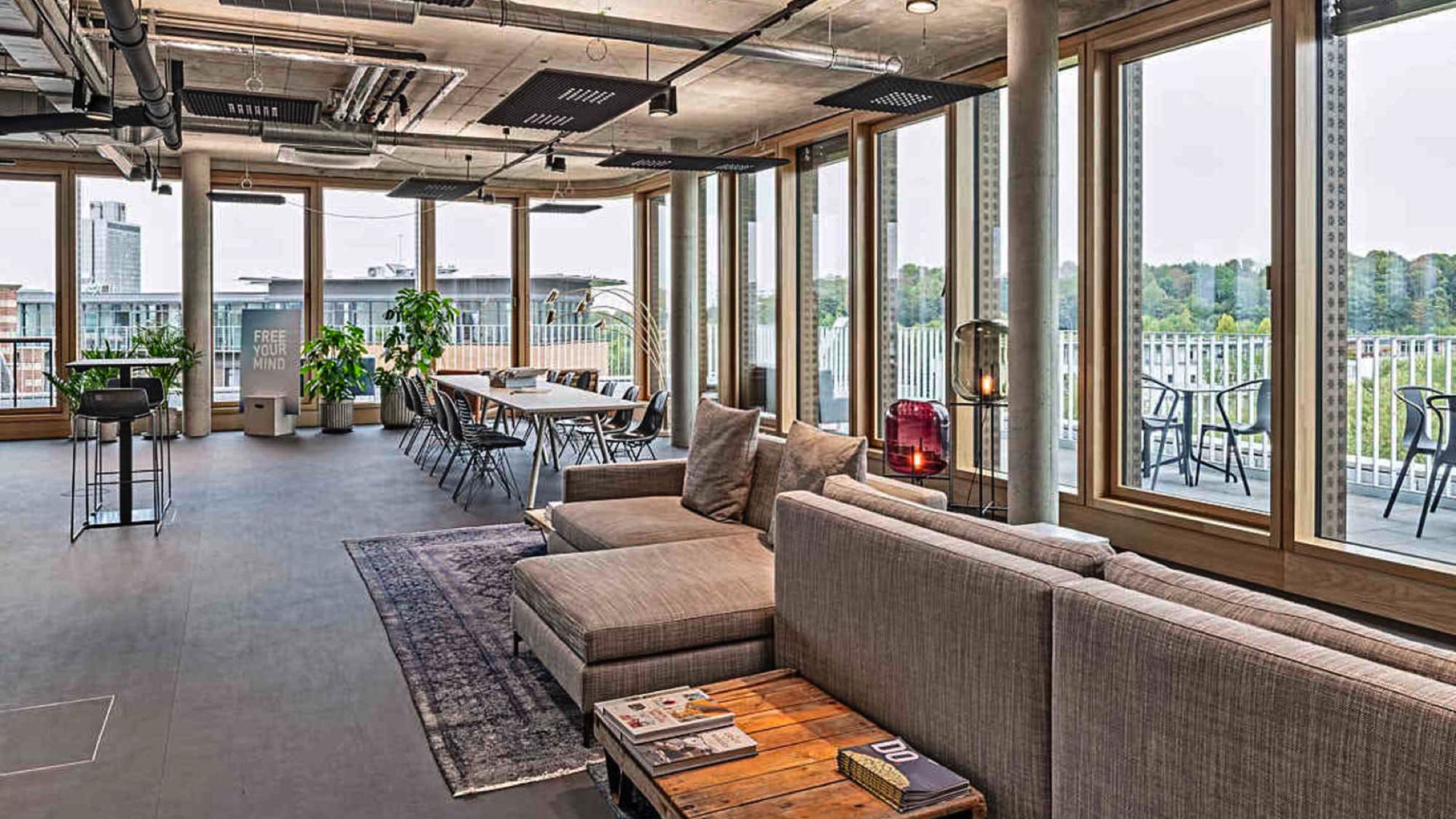 The courtyard offers an ideal place to linger under trees and parasols.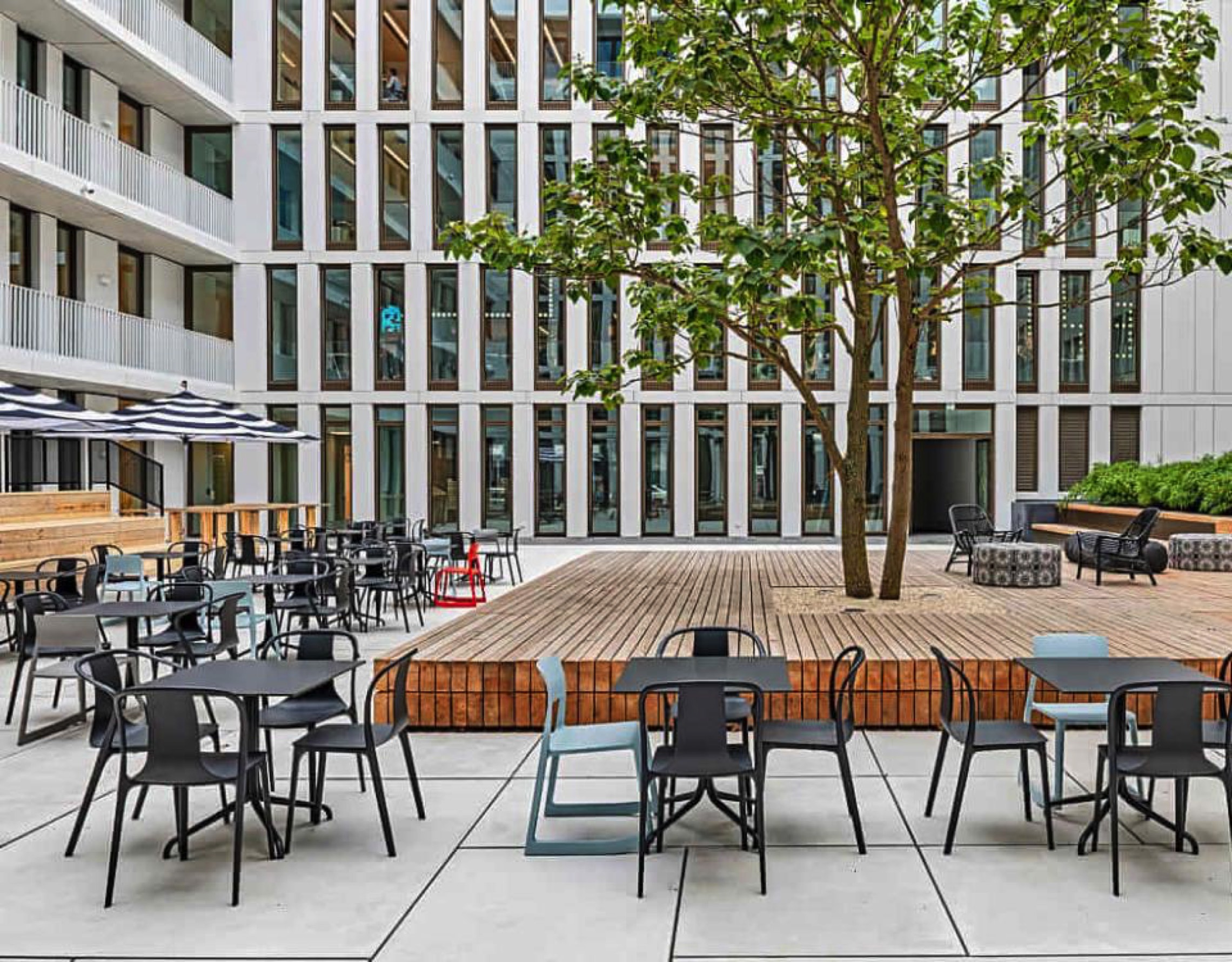 Location
The space is located not far from the ring and in the immediate vicinity of the subway station "central station". Although the location is in the center of Cologne, there are several green areas in the immediate vicinity. The area also offers a wide range of after-work activities. There is a huge range of restaurants, cinemas, bars or parks for an after-work walk.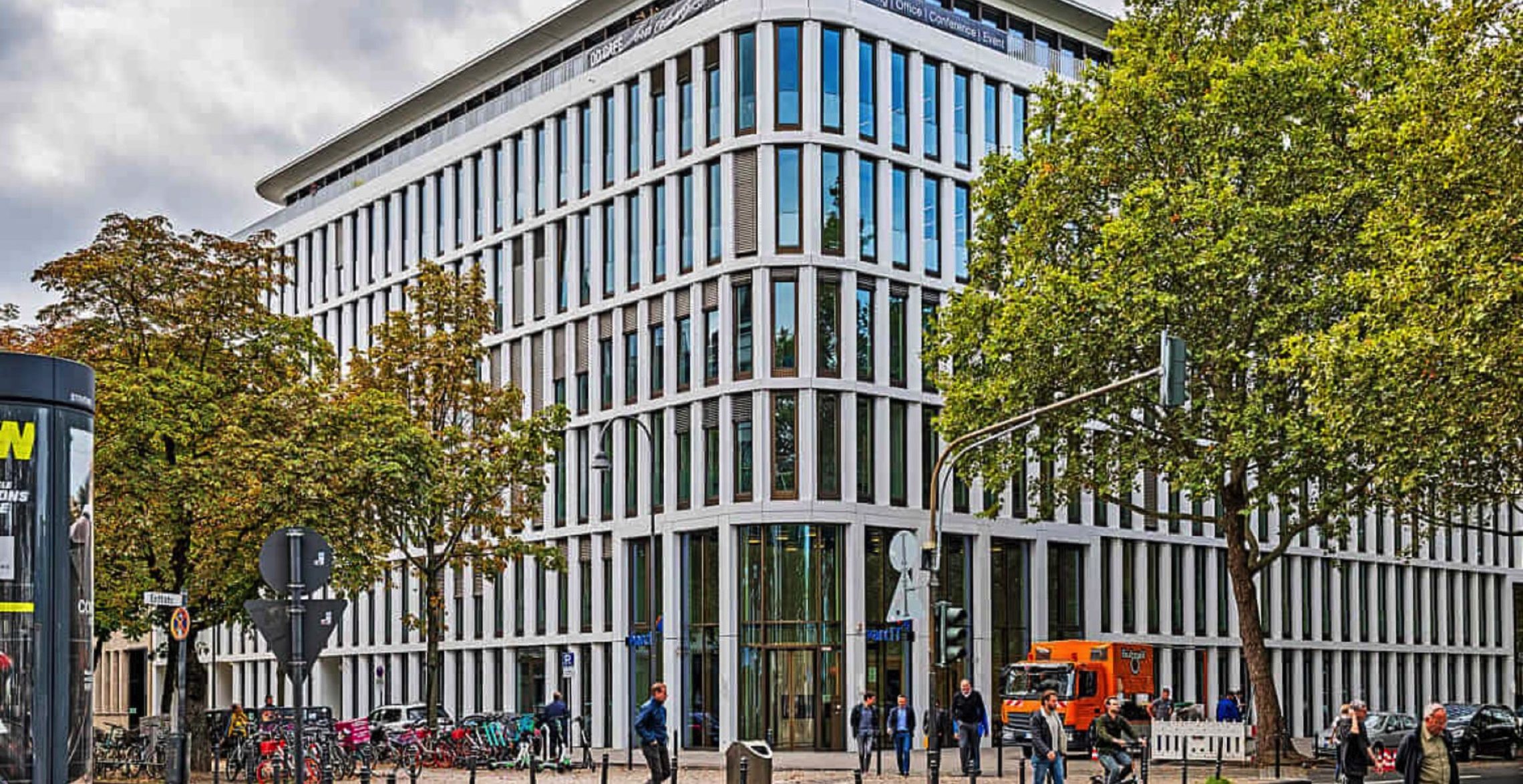 Arrange a viewing and start receiving offers tailored to your needs
Use the contact form, send us an email to office@officeinspiration.com or phone us on: +49 (0) 40 696 323 220. Tell us how much space you need, when and for how long you'll need the space and any other needs you might have. We'll get back to you as quickly as humanly possible.
We'll find you the perfect workspace!
Your benefits:
Free brokerage | Welcome git
Personalized advice | Fast service | Huge range of spaces
Immediate availability & maximum flexibility