Future-oriented working landscapes
In the buildings around the historic gasometer Schöneberg, start-ups and global players are developing the decisive concepts and technologies for the topics of energy, sustainability and mobility. Design Offices has created state-of-the-art working landscapes for Deutsche Bahn, which can also be used temporarily by other companies. Whether project areas, creative meetings or team events - here you can network with the future.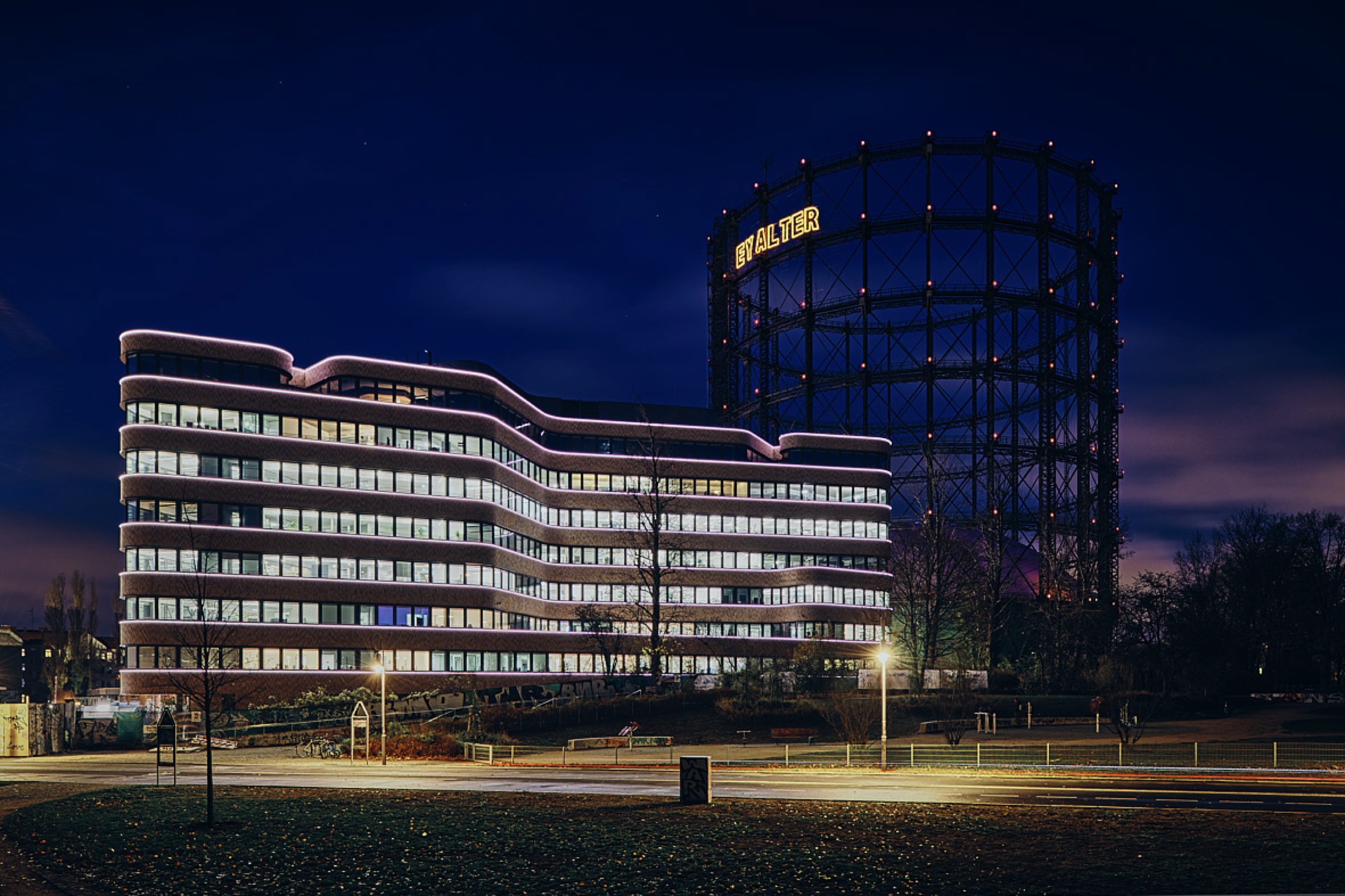 Office landscapes
The office you always wanted. Every detail was chosen with the utmost care. A trend-setting lighting and acoustic concept also ensures that you can work undisturbed and efficiently. Whether alone or in a team: everyone can calmly drive forward his projects. If you need something, the friendly service staff is ready for you. If you feel like it, there are always opportunities to exchange and network with communicative people from a wide range of industries - at the Meeting and Coffeepoints as well as in the CoworkingSpaces.
No matter which solution you choose, you enjoy the comfort you usually only find in big companies. These include: Guest Services, Postal Services, Communal Space, 24/7 Access, Periodic Cleaning, Coffee Maker, Tea Kitchen, Wireless Internet Access, Multifunction Devices and Many Other Amenities.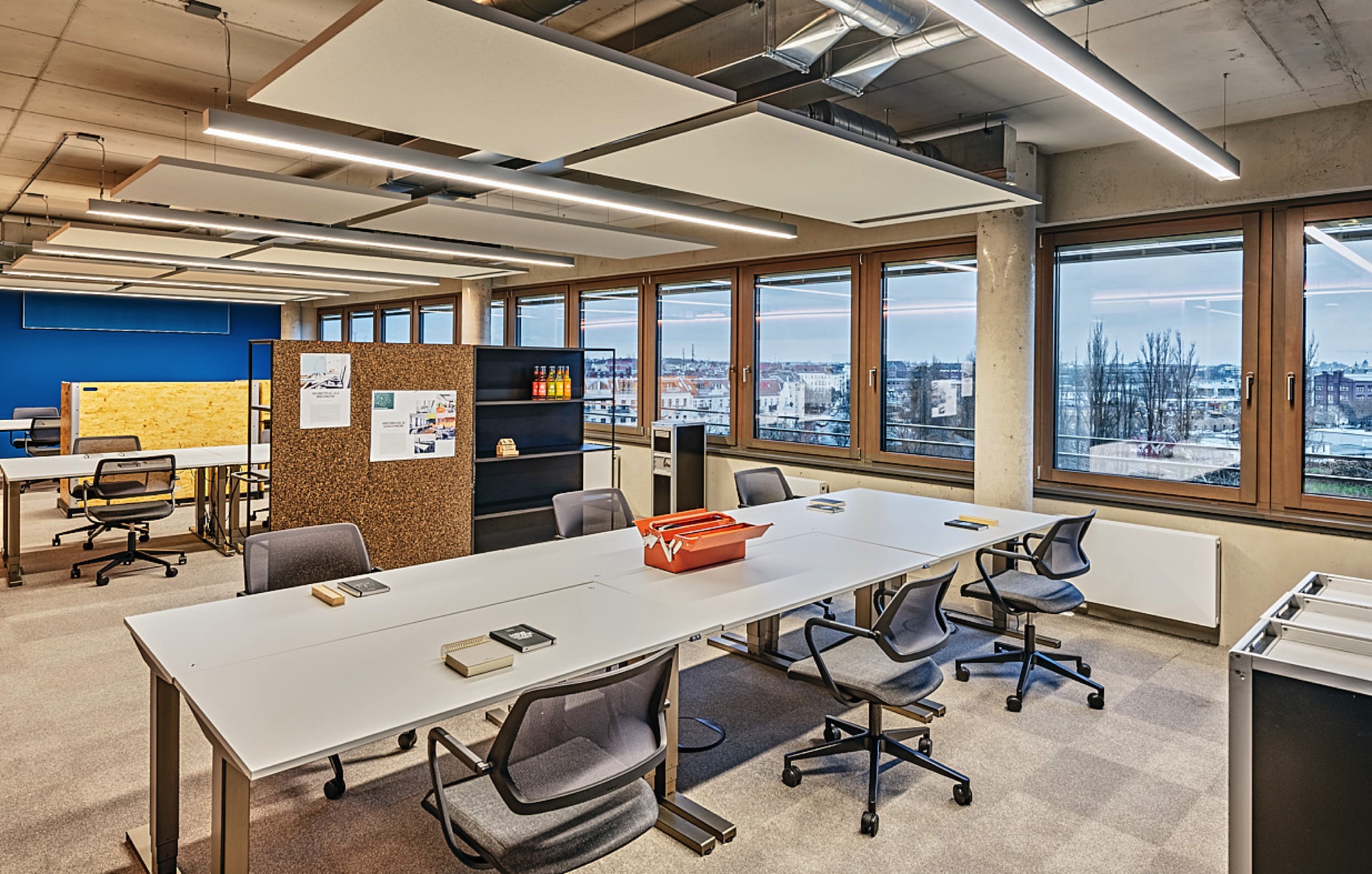 Conference Rooms
Meetings set the course for your future success. The highest degree of flexibility is required and this is what the Conference Spaces of the Design Office at the EUREF Campus offer. Half-day or full-day bookings (sometimes also hourly), you will find here the right setting, whether for a four-eyes conversation or for conferences with up to 40 people. The seating can be set up completely according to your wishes. Of course, you also get the latest technology made available: high-resolution flat screens, powerful projectors, technical equipment with moderation set, writable walls and flip charts, wireless LAN and adapter for PC and Apple, everything is there. An excellent catering will be provided upon request.
Arrange a viewing and start receiving offers tailored to your needs
Use the contact form, send us an email to office@officeinspiration.com or phone us on: +49 (0) 40 696 323 220. Tell us how much space you need, when and for how long you'll need the space and any other needs you might have. We'll get back to you as quickly as humanly possible.
We'll find you the perfect workspace!
Your benefits:
Free brokerage | Welcome git
Personalized advice | Fast service | Huge range of spaces
Immediate availability & maximum flexibility