With this location, the fourth location of the Germany-wide provider of flexible work spaces opens in Cologne. The offices and conference areas offer a workplace in a loft-like architecture on over 13,000 square meters.
The architecture at this location is characterized by high ceilings and thus offers the ideal conditions for flexible offices and conference spaces with lots of light and transparency.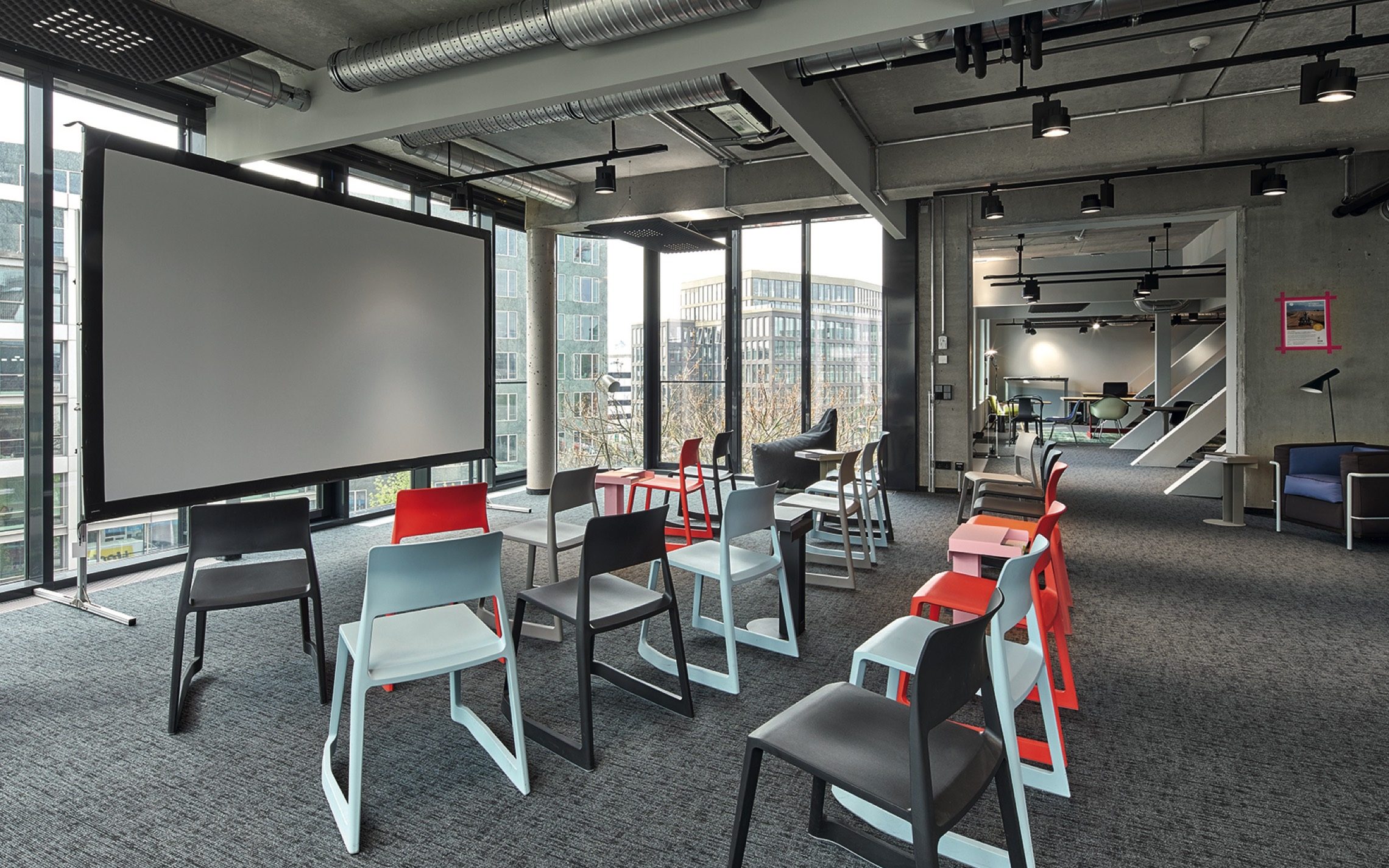 Location
At this location you are in an environment where more than 50 companies from various industries can be found. The architecture in the area is characterized by distinctive clinker buildings that date from the industrialization period.
Overall, the district offers you a high quality of work and life through a wide range of cultural and leisure activities. In addition, you have an ideal connection to public transport, because there are two subway stations in the immediate vicinity. You can reach the ICE train station Messe-Deutz in just 12 minutes and within 20 minutes you can be at Cologne Central Station.
Arrange a viewing and start receiving offers tailored to your needs
Use the contact form, send us an email to office@officeinspiration.com or phone us on: +49 (0) 40 696 323 220. Tell us how much space you need, when and for how long you'll need the space and any other needs you might have. We'll get back to you as quickly as humanly possible.
We'll find you the perfect workspace!
Your benefits:
Free brokerage | Welcome git
Personalized advice | Fast service | Huge range of spaces
Immediate availability & maximum flexibility