The coworking space is situated in an exclusive site on the edge of the Banking Quarter. Here you can enjoy an impressive view from the roof terrace onto the skyline of the Main metropolis with its skyscrapers.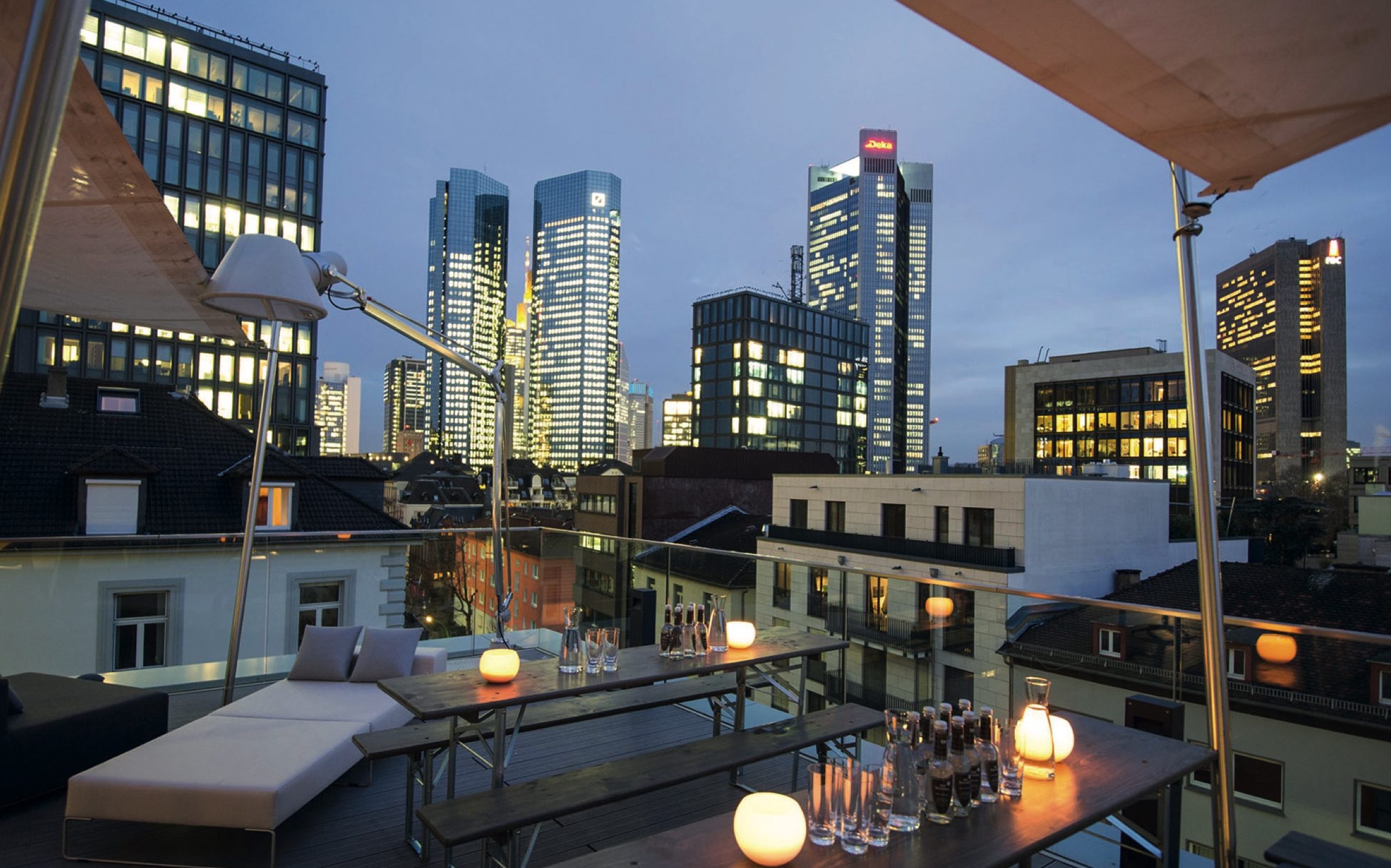 Work spaces with design standards
Modern office and coworking areas offer flexible workplaces with tremendous infrastructure and design. The inspiring conference world also offers the right room for any occasion, be it a conference, seminar, creative workshop or coaching. Meanwhile, the eatery in industrial style represents an ideal site for exclusive events.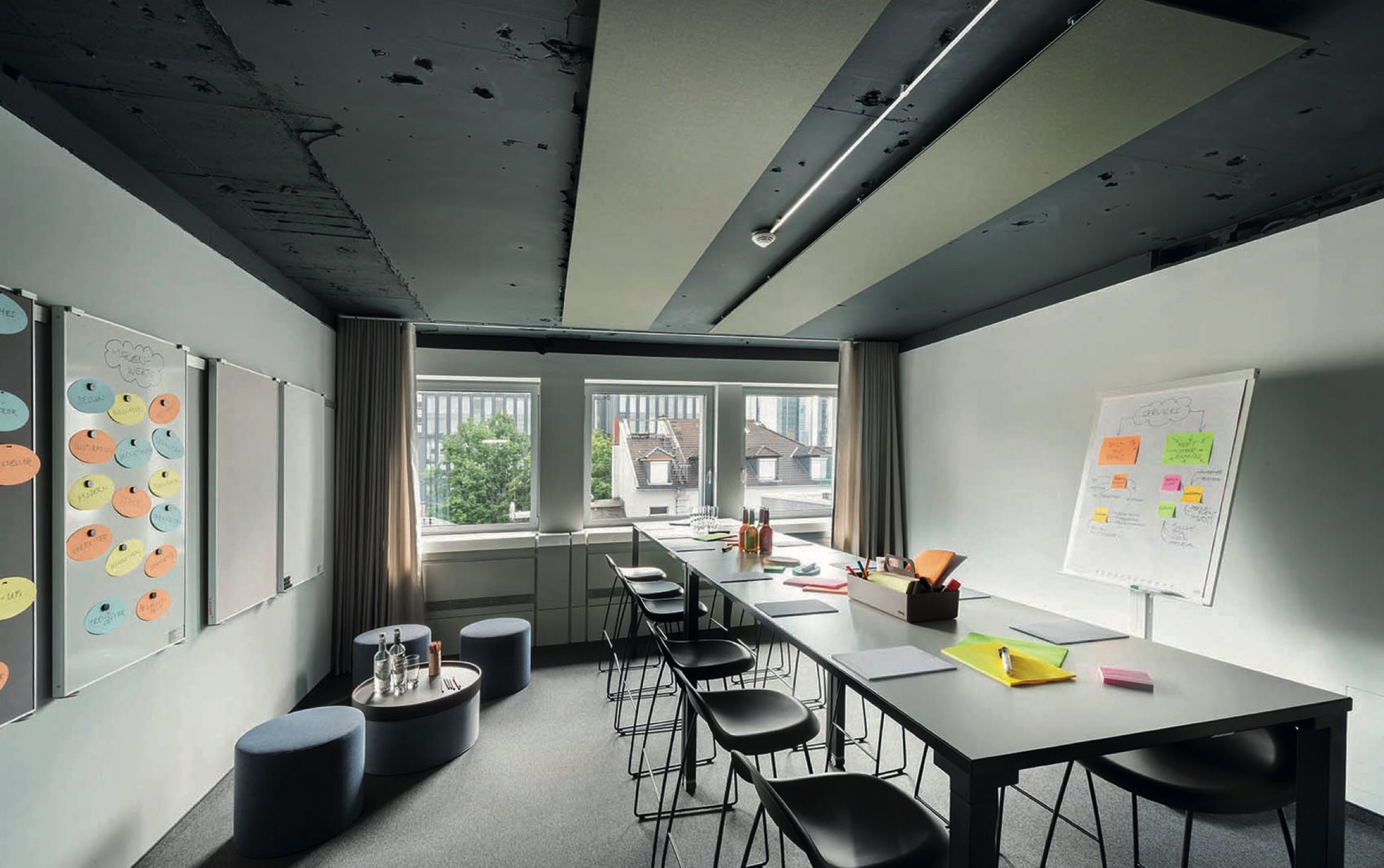 Location
Just a few minutes walk away is the Alte Oper concert hall, the Rothschild Park and the Grüneburg Park between the Palm Garden and Botanical Garden. The city centre with its famous landmarks like the Römer building, Eiserne Steg bridge and Zeil shopping mile can be reached within a short time on foot. Proximity to the main railway station ensures an excellent connection to the regional public transport and inter-city transport, while the motorway network is also very easy to reach.