The modern meeting rooms at this space provide a stylish atmosphere for every occasion. The timeless design combined with state-of-the-art conference technology makes it possible to optimally organize seminars, workshops, trainings or coaching.
Conference rooms
The conference room "Cruise Terminal" covers 72.5 square meters and offers space for up to 20 participants with modern conference technology.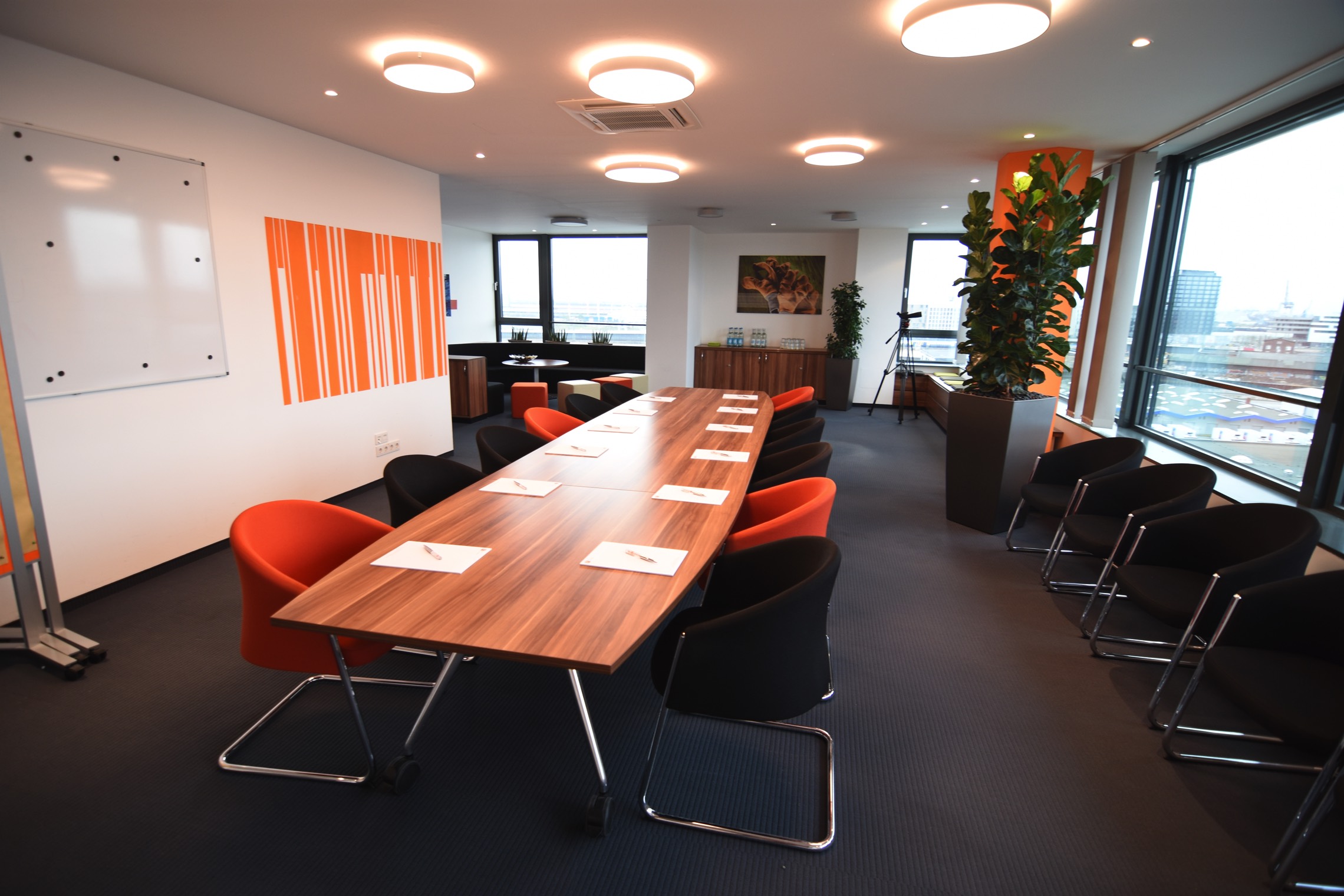 The group workspace "Wholesale Market" covers 32.5 square meters. This is particularly suitable for coaching and can accommodate two to five participants.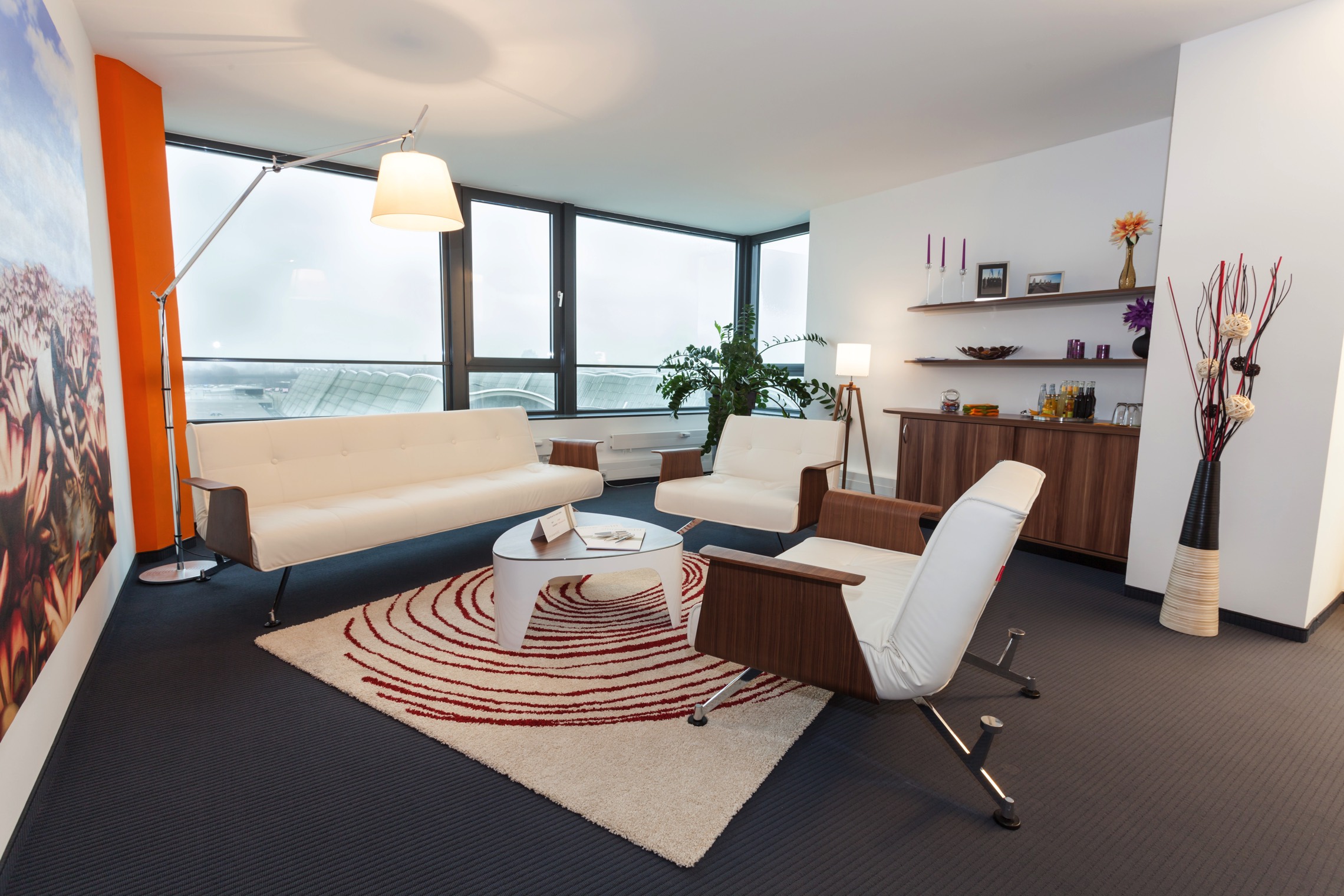 If you book a room you will get a laptop with Windows Office 2013 and Internet, an 80-inch or 55-inch Full HD flatscreen, Sonos sound system, a flipchart, four bulletin boards and a presentation case including meeting materials and writing pads and pens included.
In addition, various catering packages are available. The packages offer different options, from a drinks flat rate to all-round meals.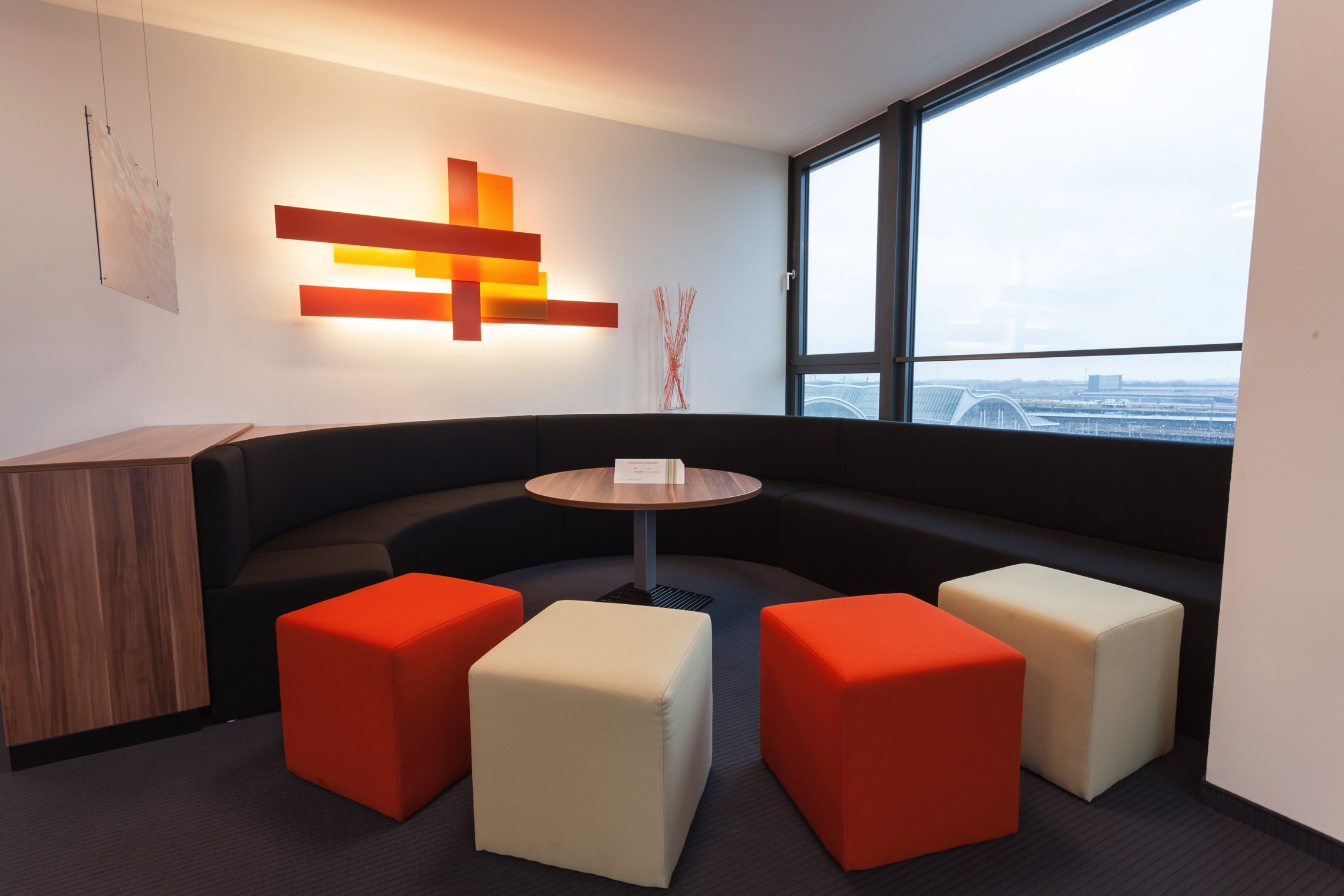 Arrange a viewing and start receiving offers tailored to your needs
Use the contact form, send us an email to office@officeinspiration.com or phone us on: +49 (0) 40 696 323 220. Tell us how much space you need, when and for how long you'll need the space and any other needs you might have. We'll get back to you as quickly as humanly possible.
We'll find you the perfect workspace!
Your benefits:
Free brokerage | Welcome git
Personalized advice | Fast service | Huge range of spaces
Immediate availability & maximum flexibility