In the Wertheim in Cologne you will find 40 flexible and permanent workstations on three floors. The rental is also flexible and you can find here as an individual or in a team the ideal workplace. Every coworker sits here on a well-padded, ergonomic Vitra chair at a Vitra desk. The workplace also has desk lighting and own power connections.
As an organizational tool, you will receive a Vitra toolbox in the Wertheim for work equipment and accessories.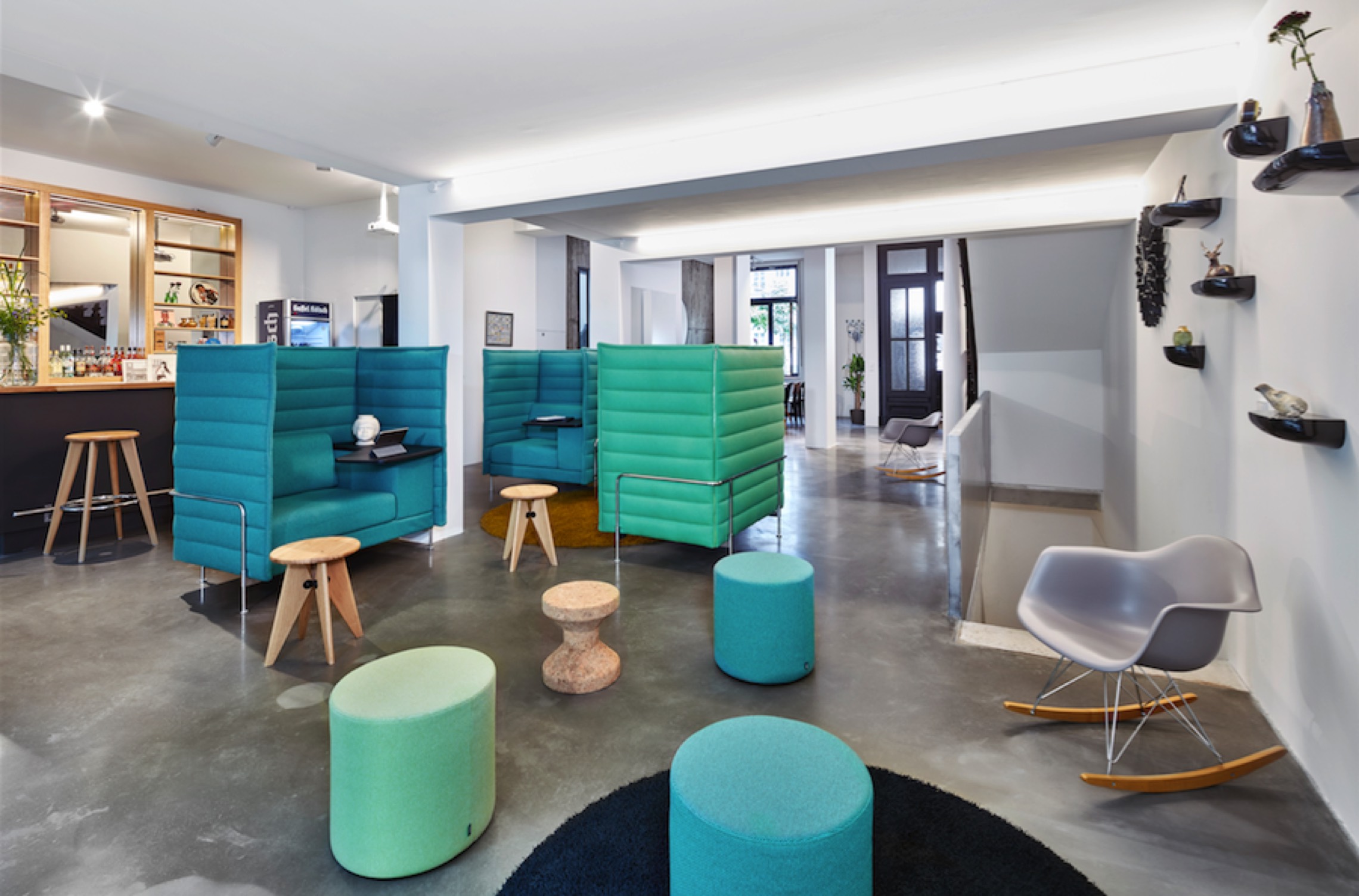 In the Wertheim there are large rooms with 40 square meters, which can accommodate up to eight people. Everyone is sitting here at a large desk and you have the opportunity to be in constant contact with your colleagues. There are also rooms for four or six people. In addition, you can rent meeting rooms in the Wertheim. No matter if six or twelve people, here you will surely find the suitable room for your meetings.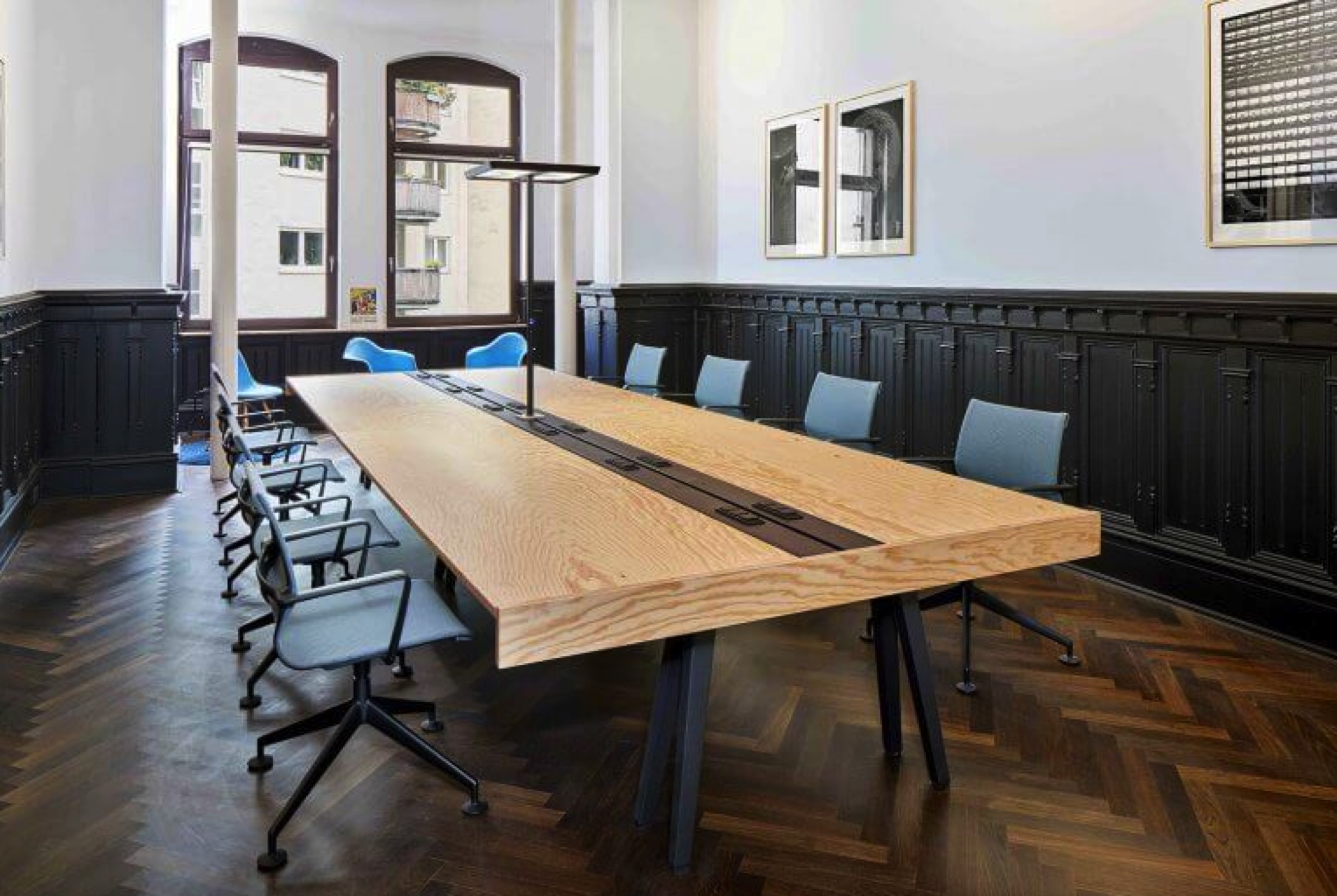 Vaulted Cellar
If you are looking for an event space, you can rent a vaulted cellar in Wertheim for your event. On 40 square meters you can sit here with a loose seating up to twelve people and standing even up to 20.
Team Apartment
A special feature of the Wertheim in Cologne are the Team Apartments. At 113 square meters you can work undisturbed with up to twelve people and the Chief Apartment can accommodate up to 10 people on 92 square meters for a workshop or a dinner with customers or business partners.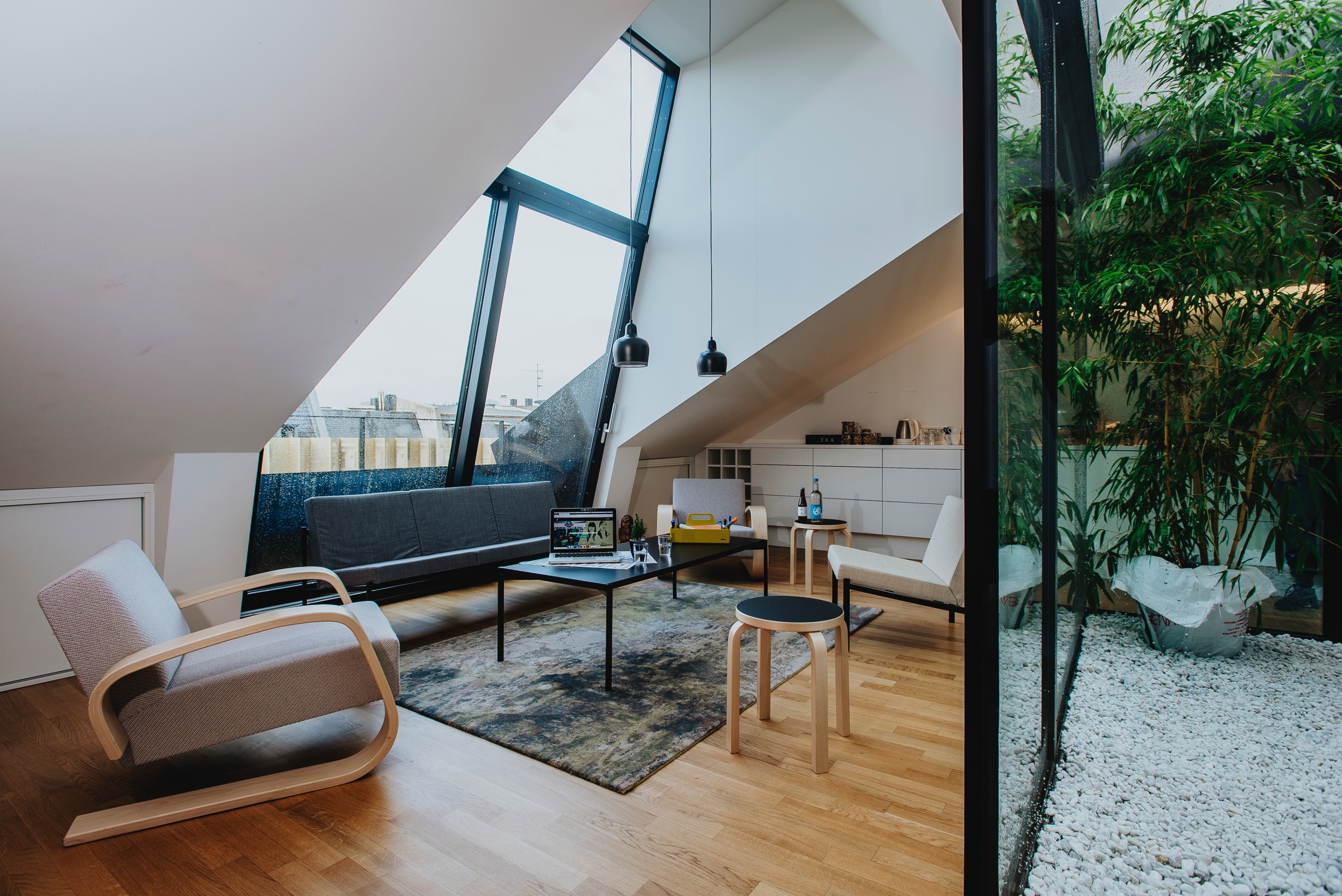 Arrange a viewing and start receiving offers tailored to your needs
Use the contact form, send us an email to office@officeinspiration.com or phone us on: +49 (0) 40 696 323 220. Tell us how much space you need, when and for how long you'll need the space and any other needs you might have. We'll get back to you as quickly as humanly possible.
We'll find you the perfect workspace!
Your benefits:
Free brokerage | Welcome git
Personalized advice | Fast service | Huge range of spaces
Immediate availability & maximum flexibility