Workplace design in times of Covid 19
Surely none of us could have imagined at the beginning of the year how comprehensively our lives would change in a matter of weeks. The pandemic has made deep incisions into our collective daily life and it has long since been clear that we won't see the like of those Christmas parties in far-off December again for some time to come. Similarly, our working life won't be the same again for some considerable time yet. The question now is: how will workplace design change to adapt to the current and post-Corona world, and which of those changes will stand the test of time? We put these questions to a number of the most prominent designers and interior designers in Germany and worldwide. We're now publishing their answers to these questions in our series "Workplace design in times of Corona".
"In my view there is a clear need for the focus to change: shifting away from individual workplace design and towards a stronger focus on alternative ways of working and social and communicative spaces!
Many companies are now becoming painfully aware that it is not the location where we work which is key, but the content and the appropriate organisation of the working structure. Digitalisation plays just as important a role as good networking and having an adaptable company structure. This allows for the best possible results to be achieved, even in decentralised working locations (from home, or in network offices etc..).
The representative company head offices and headquarters should take on a new role in future: they should function as brand bases, spaces to gain hands-on experience, cultural meeting places, marketplaces, communication hubs, or as internal think tanks! The processing and administration of many standardised work issues can usually take place at other locations, or will be increasingly digitalised, or automated in future.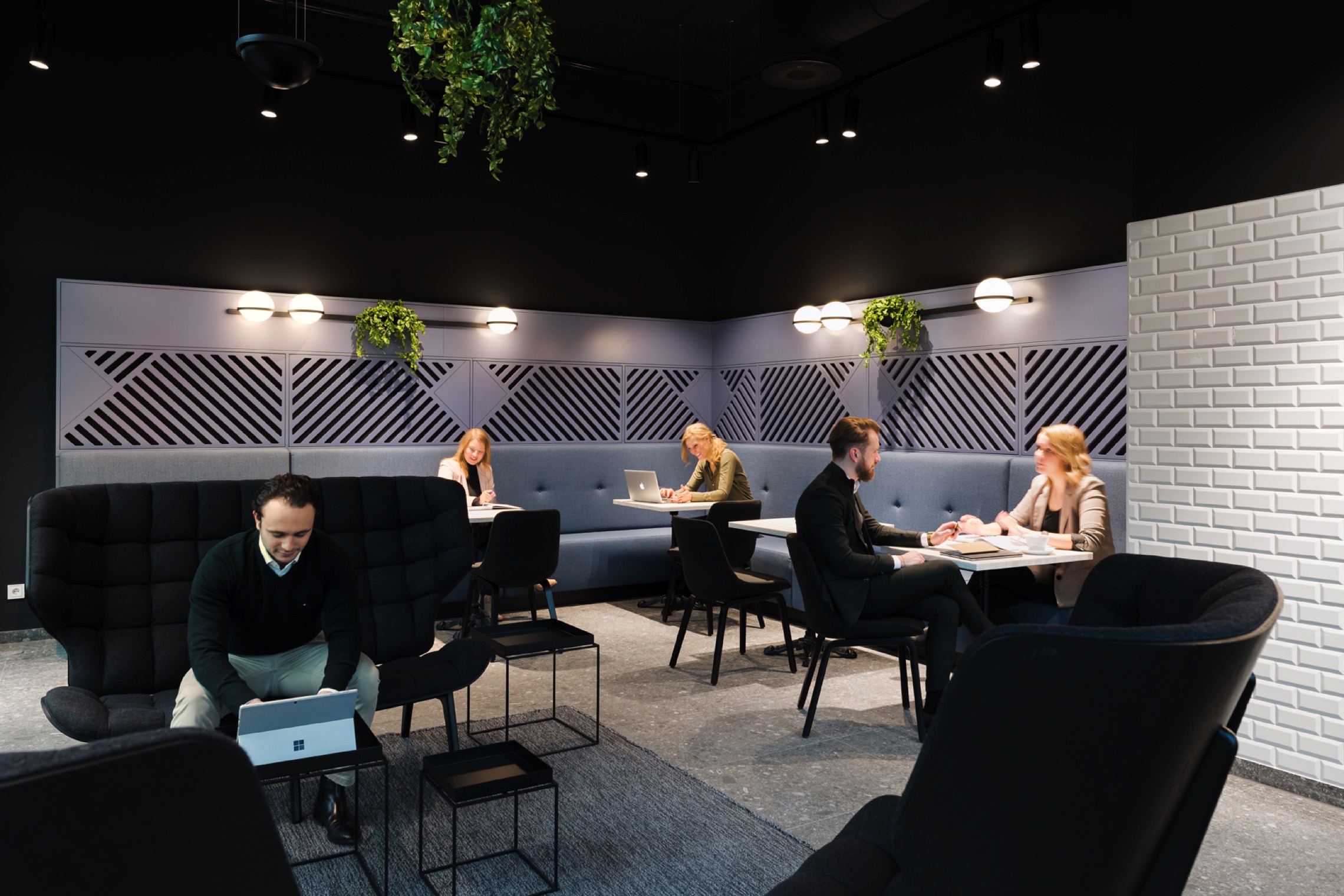 In my point of view it's important to increase the emotional quality of the locations where informal communication takes place: networking spaces such as cafés, all-day restaurants, creative team spaces and flexible event spaces etc.
The whole issue of networks in all its various guises, as well as the issue of meetings, will be viewed in a much more differentiated way and will no longer be limited to tables and chairs. Boost efficiency by means of a whole new meeting and working culture within companies!"
Kim Marc Bobsin
sbp - Seel Bobsin Partner, Hamburg, May 2020