Workplace design in times of Covid 19
Surely none of us could have imagined at the beginning of the year how comprehensively our lives would change in a matter of weeks. The pandemic has made deep incisions into our collective daily life and it has long since been clear that we won't see the like of those Christmas parties in far-off December again for some time to come. Similarly, our working life won't be the same again for some considerable time yet. The question now is: how will workplace design change to adapt to the current and post-Corona world, and which of those changes will stand the test of time? We put these questions to a number of the most prominent designers and interior designers in Germany and worldwide. We're now publishing their answers to these questions in our series "Workplace design in times of Corona".
On the new relevance of encounter within companies
Just a few weeks ago, the possibility of working at home was considered a must-have in modern organisations, alongside an attractive workplace. The COVID 19 pandemic has turned the latter into a necessity for everyone in a very short space of time. As bumpy as things may have been at the beginning, most have quickly adapted to the new situation.
Today, communication and cooperation mainly take place via media. Many who were previously critical of the "uncontrollability" of this form of work are now also recognising its advantages: It saves time and reduces climate-damaging CO2 emissions and costs – for example for travel.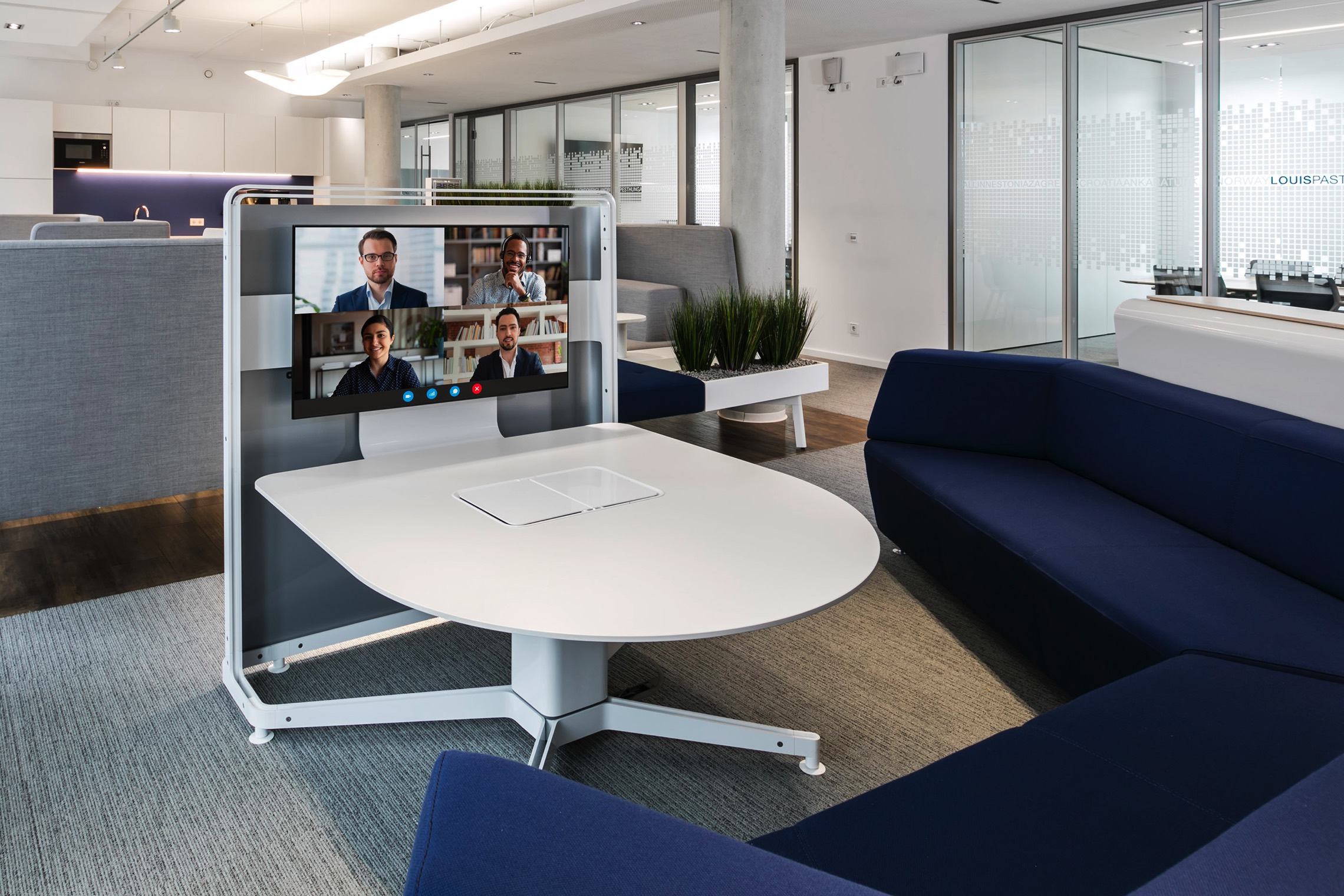 And while some now long to escape their isolation at home and return to their familiar office working environment, some companies are now asking themselves: What role will a company offices play in the future in view of the many possibilities of digital collaboration?
From rigid office to flexible urban office
The current situation is accelerating the digitalisation of work. It is also making it increasingly clear that the traditional concept of work and thus also the historical monopoly of the office as the only productive centre for work are now redundant.
New codes characterise our way of working, personal trainers and interior designers are hired for the working environments and team spirit is developed into a family atmosphere. Human work is becoming increasingly fluid: communicative, collaborative, interactive, experimental and creative.
Working today means creatively solving complex challenges in constantly changing situations. In order to be able to respond quickly to changing conditions, an agile organisation is critical to success. To achieve this, employees in the office of the future need flat hierarchies and different spatial zones that enable concentration as well as interaction and inspiration.
Cleverly configured working landscapes can thus help knowledge workers acquire and share knowledge in a self-effective way. This is because knowledge is the new currency of labour.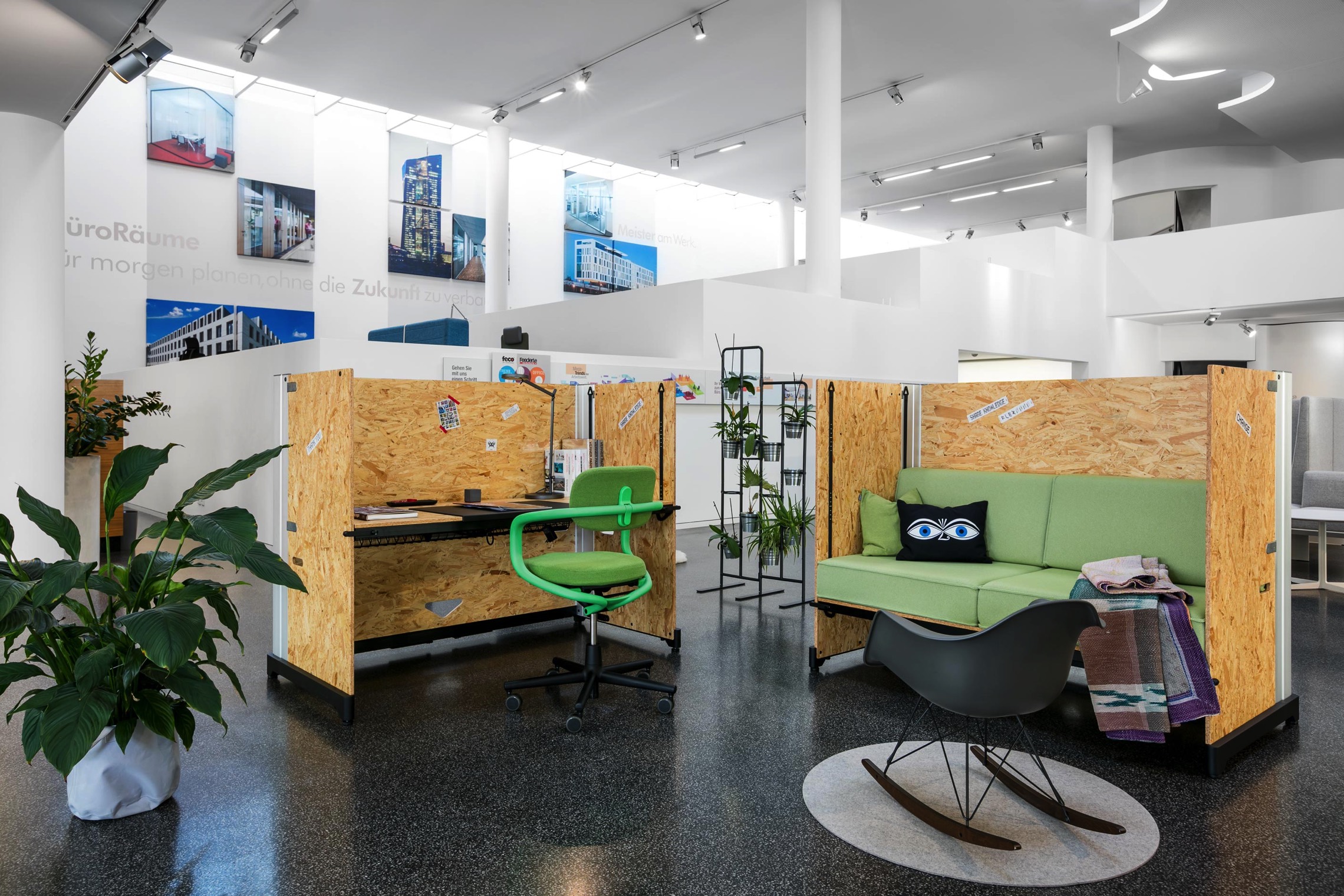 Companies need to get to grips with the high speed of technological change and be able to react promptly to it. Defined uses of space inhibit this development. Digital tools and agile working methods on the other hand support employees in managing complex requirements creatively.
Nevertheless, the office workplace is by no means considered a necessary evil within companies. According to Gensler's U.S. Workplace Survey 2020, the majority of workers said they preferred working in the office to working at home, in co-working spaces and at cafés.
Despite all the advantages that a comprehensive technical infrastructure offers, there is one thing it cannot replace: personal encounter. In view of the possible loneliness in an increasingly digitalised world, the office retains its significance as a meeting place. The flexible office creates a place of power where people can enjoy trust, increase cooperation and constantly boost their knowledge.
Personal encounter is an important prerequisite for the success of distance working. It is the only way to create the necessary mutual understanding and trust and to develop a feeling for the individuality of the other person. Physical working areas therefore remain a social and cooperative node at the centre of collaboration.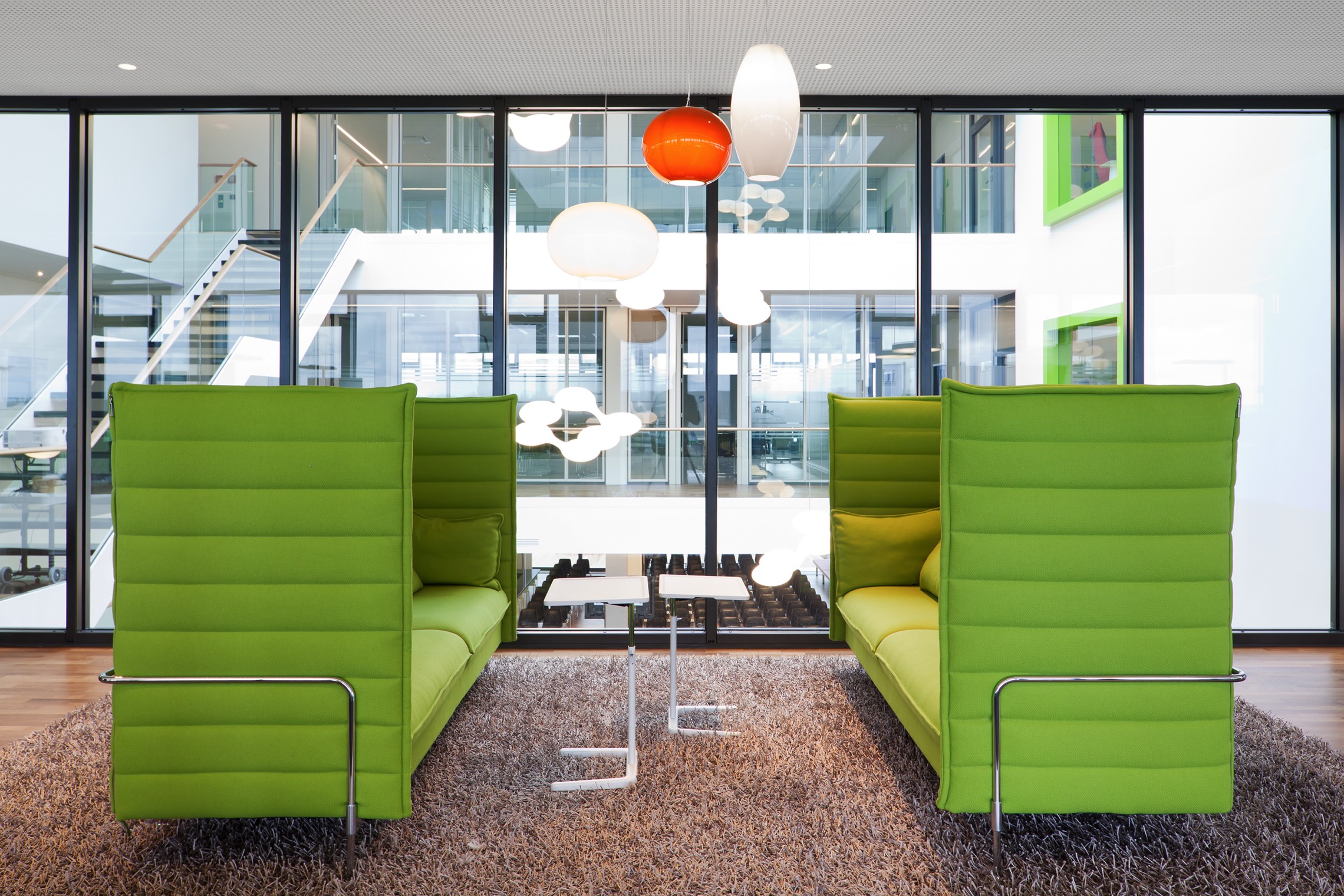 Our office, our home
After the pandemic, many companies will adapt their structures. Some of the changes that the crisis has triggered will undoubtedly endure. Companies will therefore examine the spatial arrangement of workplaces.
Recurring tasks will be digitalised, and traditional desk work will be able to be shifted from expensive office locations to home offices. Creative and highly sensitive core tasks such as branding, innovation and management on the other hand will in the future probably remain anchored at company offices.
In view of the numerous possibilities for working that are not tied to a specific location, going to the office will in future become a conscious decision. More than ever before, therefore, the head office will become a mirror of the values and goals of a company.
Office architecture that understands spatial structures not only as an image of the organisation but also as a physical expression of the appreciation of knowledge-workers creates identity and binds talent to a company with magnetic effect. Particularly when major changes are pending, an attractively designed office can provide a home and orientation as part of an authentic corporate architecture.
Wherever despite mobile working and virtualisation the corporate work landscape remains the meeting place and heart of the corporate brand, the headquarters will become the "heartquarters" – a place that renders the corporate culture both haptically and visually tangible and holds the community together.
feco-feederle GmbH, Karlsruhe, December 2020