From the initial creative workshop and throughout the strategic design stages, it was clear that EFM Logistics were adamant to deliver their team an environment that catered to all of their needs of an active, modern workplace. Quiet rooms for high focused work, designated touch down and town hall spaces and considered collaborative zones and social spaces, such as the internal cafe.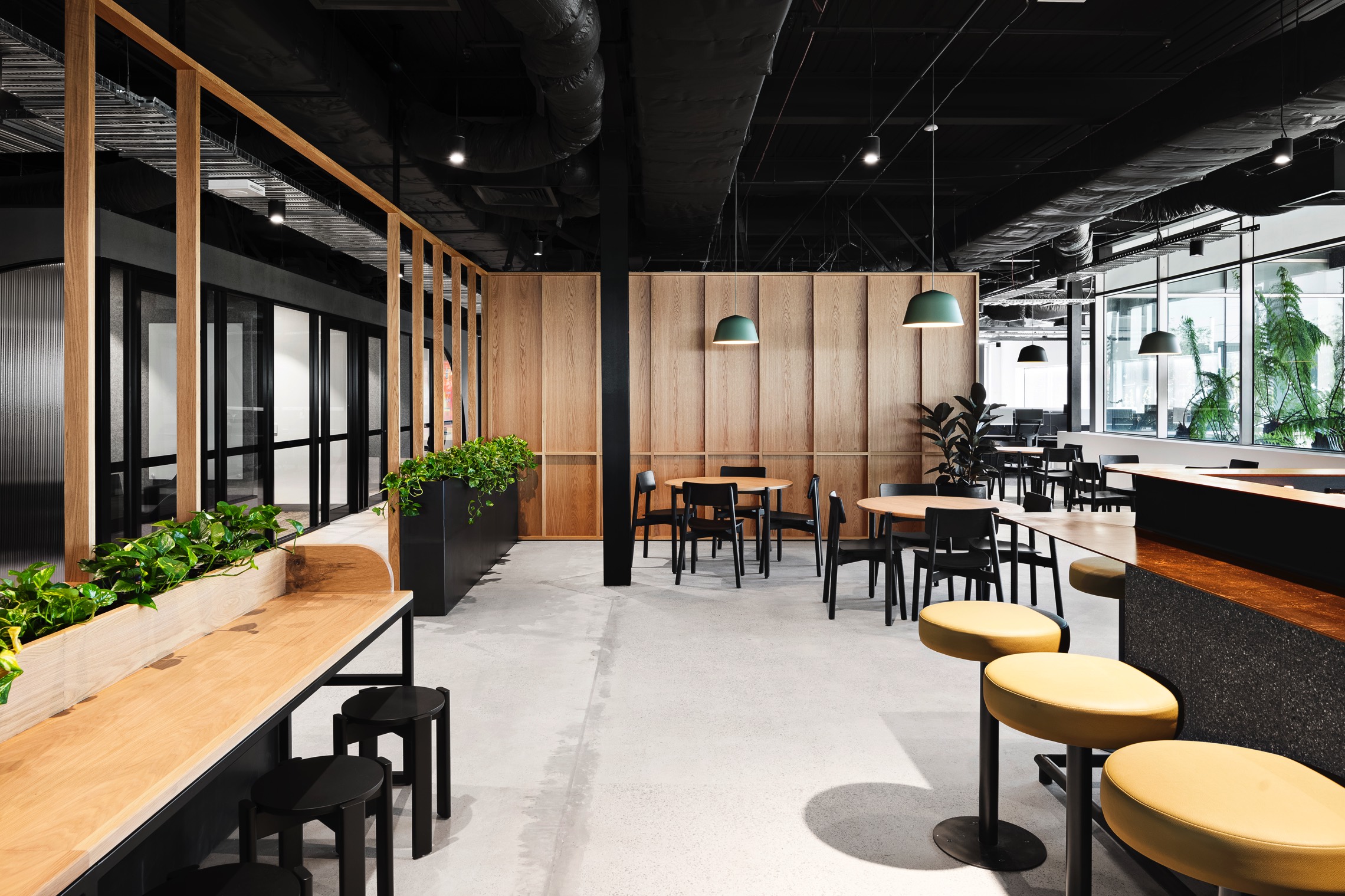 The design brief was very detailed and included a large array of finishes throughout, using various materials, texture and colours to create interest. There was repeated use of curved plaster and glazing details as well as a combination of various glass types and ceiling finishes to create a dramatic feel and view from any direction. This connected workplace also featured varying sizes of AV/VC spaces.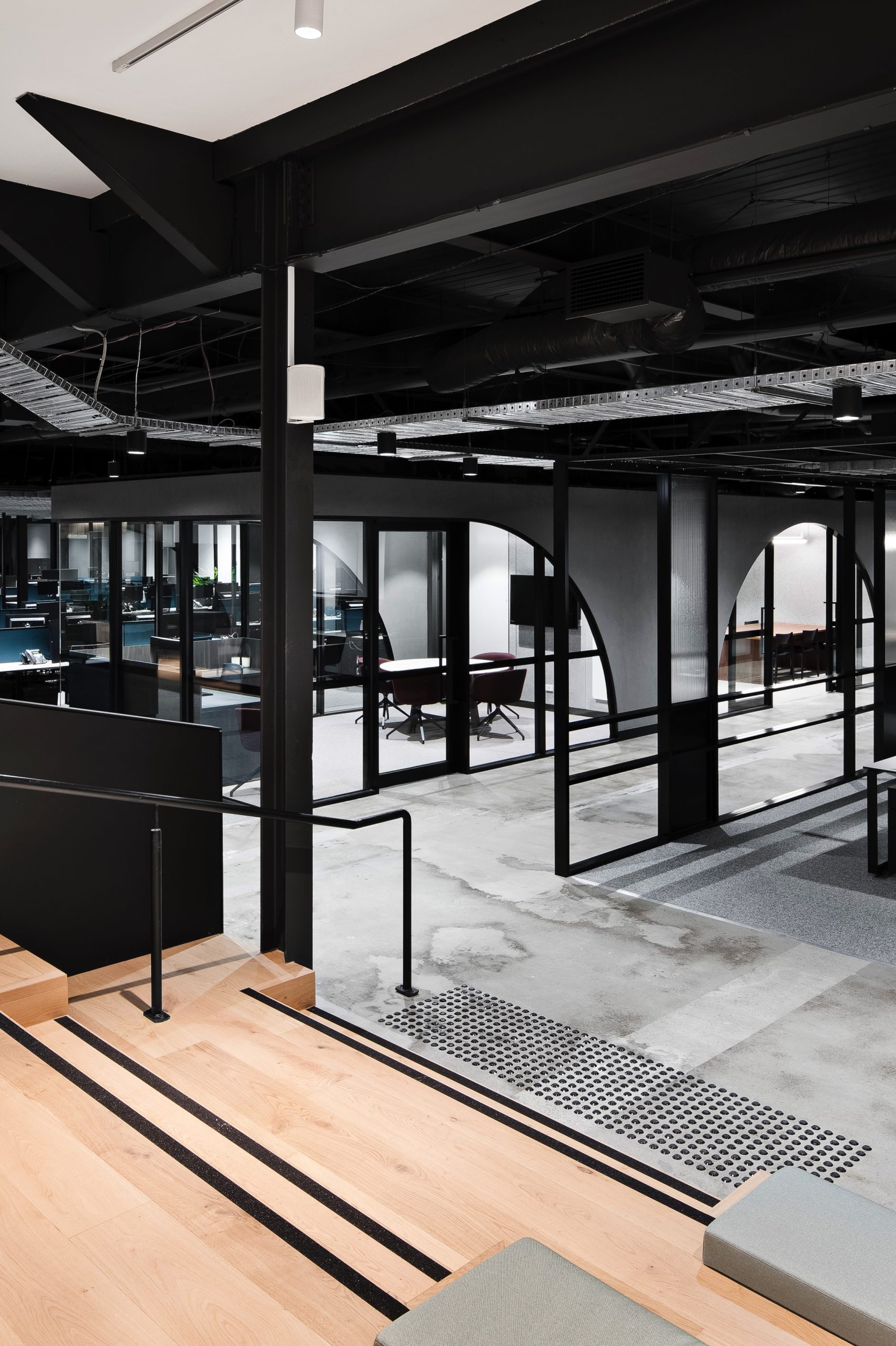 The working environment has a traditional feel but has been provided with open work spaces. Some flexibility was also offered by incorporating a percentage of height adjustable desks within each team work station zone.
Amicus were engaged in an Early Contractor Involvement (ECI) arrangement to partner with Made-For and other consultants on the project. Our early involvement assisted EFM Logistcs with buildability advice, value management options and programming advice. This resulted in significant cost savings particularly with lighting, early identification of latent conditions, and a faster delivery outcome. The end result was a unique, well designed workplace in a character building – delivered ahead of time and below budget. The new design will change EFM Logisitcs' culture immensely, considering all the amenities this space is equipped with combined with a very sleek look and feel.