We are living in a time known as the 'Great Resignation.' It is an applicant's market, with the retention and attraction of talent more competitive than ever. The roles are being reversed, the organisations are the ones being interviewed. The workforce is being prioritised over the workplace.
Bringing people to the forefront means bringing wellbeing and happiness to the top of corporate agendas. Within a single company there will be a myriad ways in which people want to work. Understanding this is one thing; delivering a model that effectively facilitates this is quite another.
"The workplace is a reflection of workforce, not the other way around – an office reinforces company culture, it does not create it," says Jodi Williams, CRTKL Principal.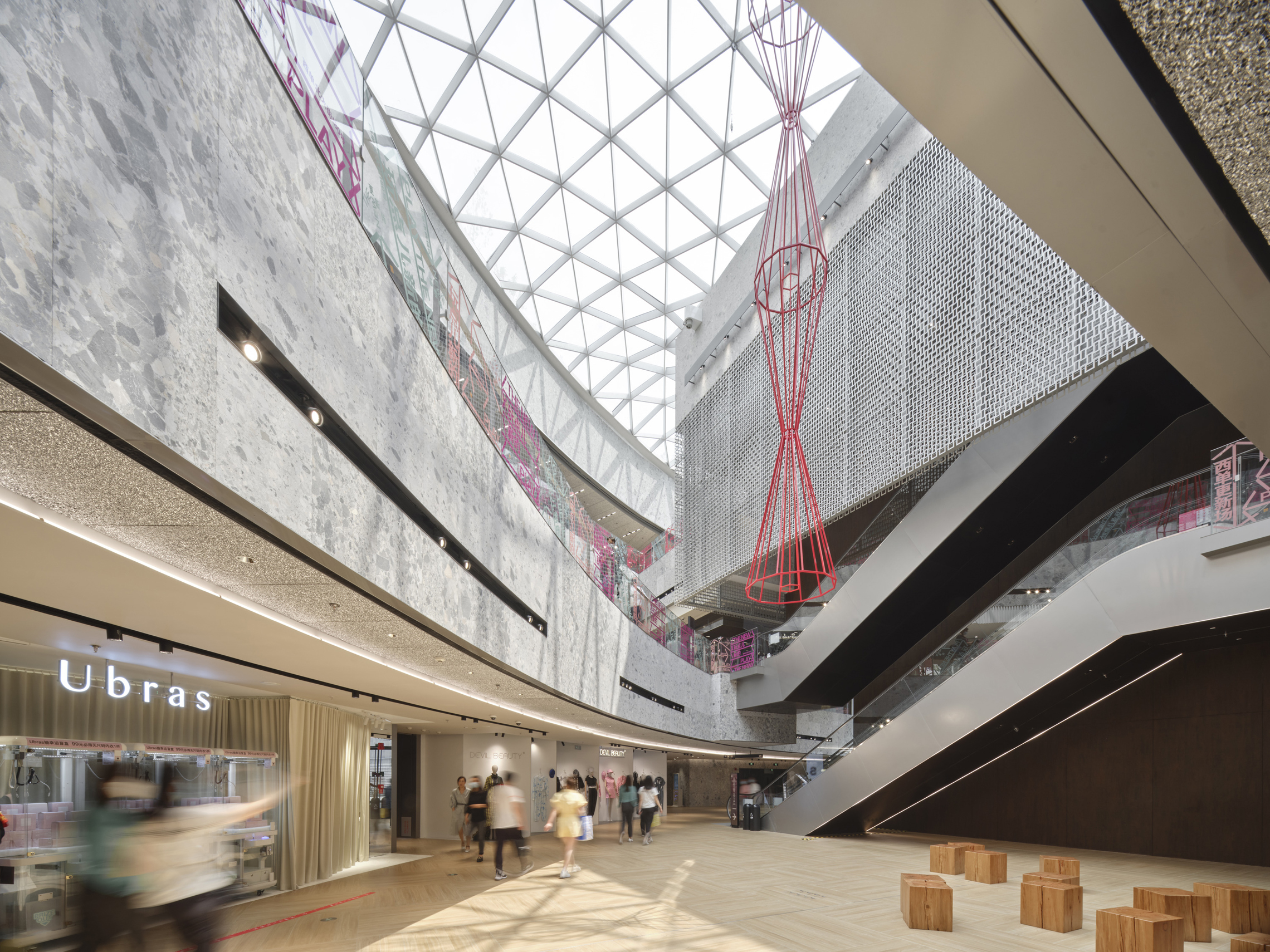 Work from Anywhere!
The future of work is hybrid, but what hybrid means in the context of a working environment has expanded beyond the 'office versus home' conversation. The desire now is 'Work from Anywhere' (WFA). Whether in the gym, café, car, bar, beach or other – people want autonomy over how, when, and where they work. The emphasis will be on delivery, not location. However, what works for one group of people or one organisation, will not suit everyone, so the imperative is to establish a framework that allows the individual some autonomy while maintaining culture, knowledge sharing, productivity, and brand.
While coffee stands within lobbies are extending into co-working spaces here, the needs and goals of individual locations and teams must be considered uniquely alongside those of the organisation.
Where do they align, where do they drift and how will connection be established and maintained if employees are no longer tethered to a specific desk or time zone?
To understand this is to understand that corporate culture must be derived from something greater than employee proximity and instead tap into the five pillars of Meaning, Vitality, Freedom, Engagement and Delight.
The key to improving employee engagement, satisfaction, and performance and celebrating diversity is a variety-based approach to work styles that accommodates issues of privacy, comfort, safety, and productivity. True inclusion must also take into consideration other groups based on race, religion, ethnicity, age, disability, or economic status as well as gender identity and sexual orientation.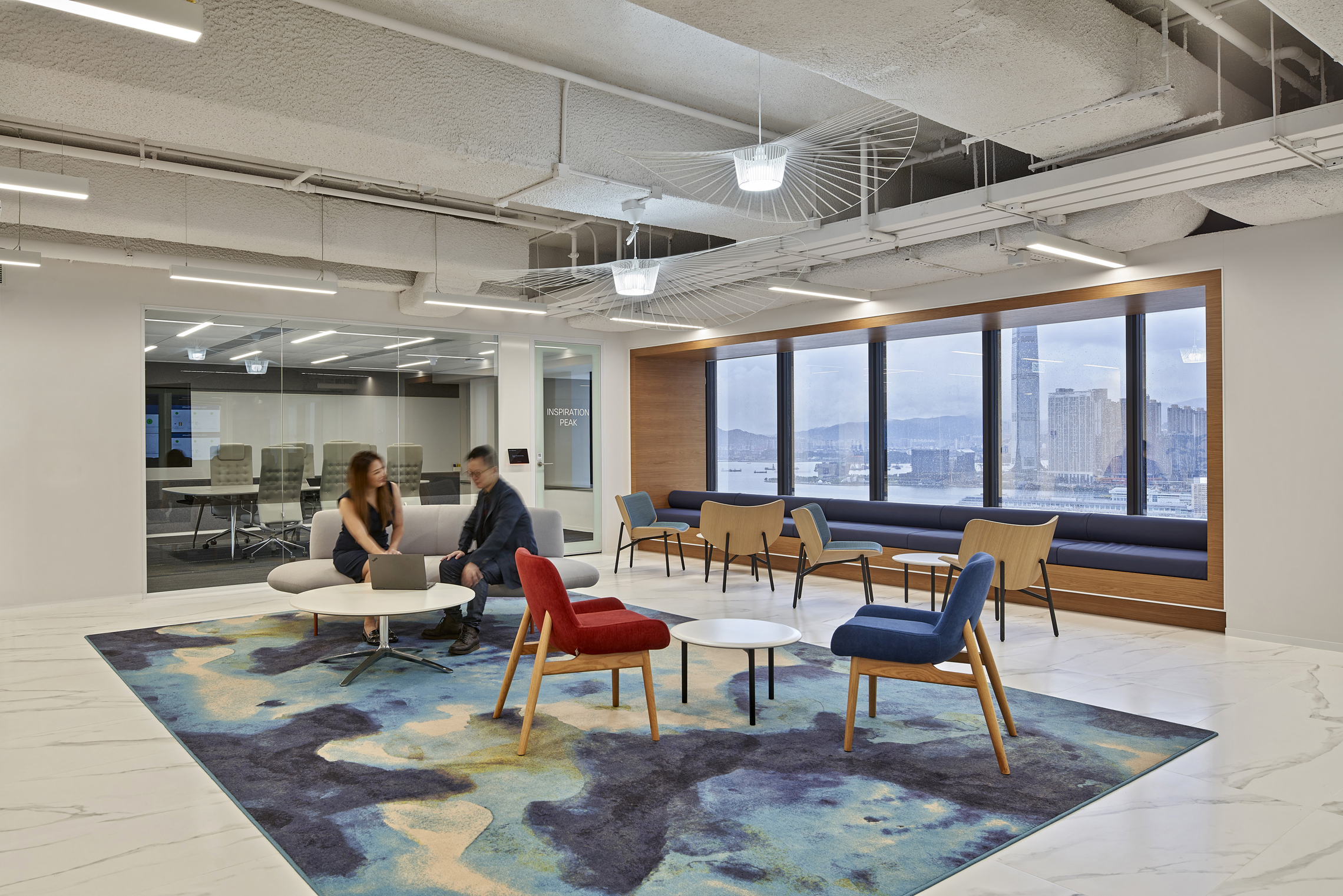 Taking lessons from the home and hotels
As more companies give their employees the option to work from home indefinitely, many are now paying a premium for an empty office. While the office and its typical business functions will remain pivotal for some, others can capitalise on what is now unoccupied space with new offerings that attract new audiences. In both instances there is an opportunity to re-imagine existing spaces or re-purpose them into a hybrid, flexible concept.
Reinvigorated lobby spaces for example, can become lively areas that serve office-based and mobile/virtual clients, partners, colleagues, and the greater community. No longer just a space to pass through, lobbies can be activated, and even monetised with the addition of private phone booths, reservable co-working spaces, small coffee stands, and the like that draw people into a building that they would never have otherwise stepped foot inside otherwise.
Another option is to create specialty spaces where employers or even landlords can provide equipment or places that are not available at home such as 3D printers, virtual reality rooms or enhanced collaboration rooms. Additionally, landlords can offer 'spec suites' that have spaces pre-built for particular tenant types. While some will use co-working facilities as a way to provide this hub-and-spoke solution, we will also see companies building or owning their own distributed workplace models.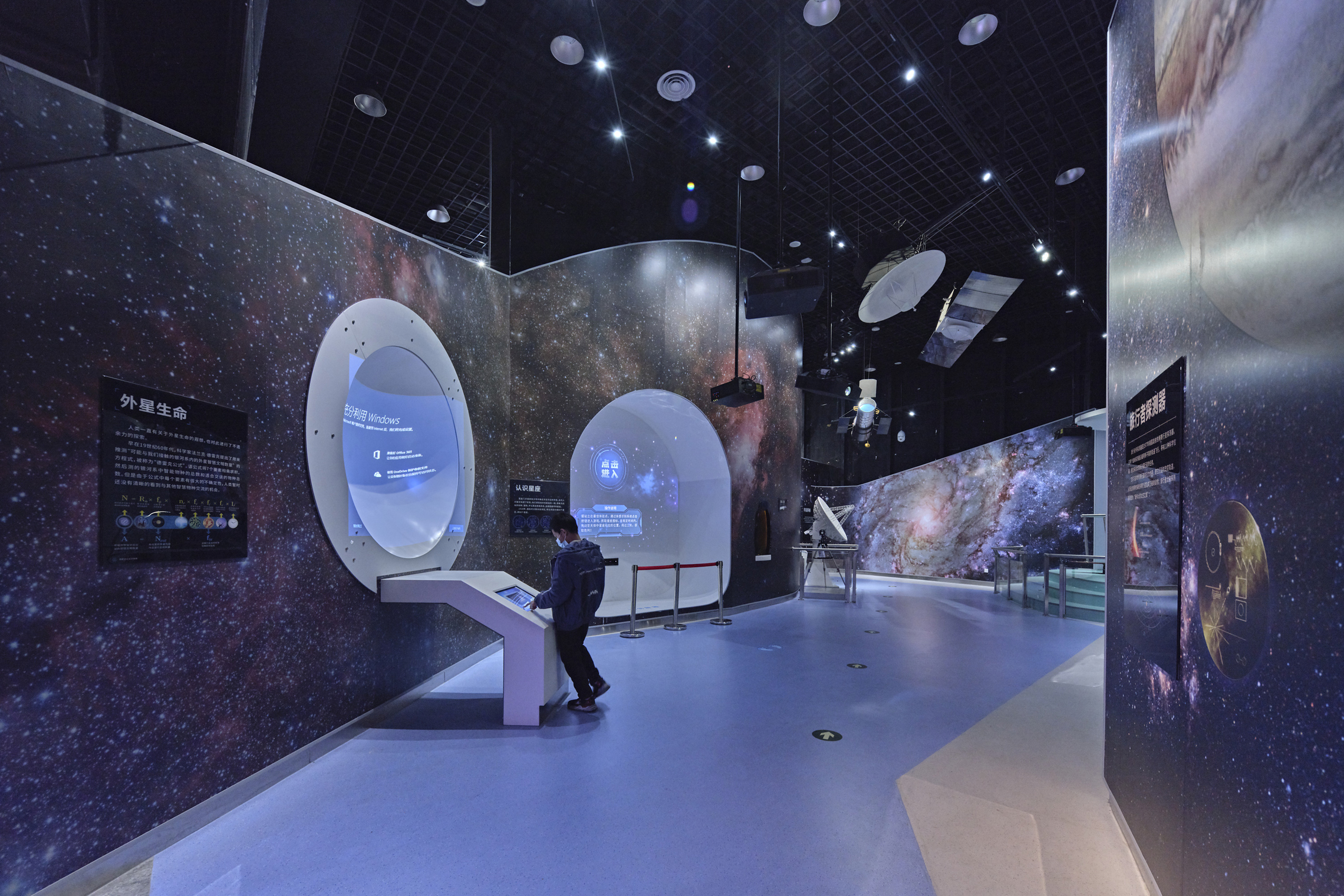 With the reduction of traditional office space, comes the expansion of experimental and collaborative environments; communal zones where people can relax, shop, and work. Staggered working days will allow overall 'work' footprints to reduce slightly. This will lead to the rise of amenity-rich, hospitality-type spaces and markets.
"Savvy organisations will straddle the residential, hospitality and workplace sectors and recognise it is less about catering to hybrid work and more about servicing the hybrid lifestyle to attract and retain talent," says Stuart Oldridge, CRTKL Principal.
We are already seeing a shift in the hierarchy of amenities occupiers seek when choosing a new building or renovating their space. Demand for green and blue spaces are increasing, with ponds, walking trails, bike storage, cycling facilities, sports courts, auditoriums, cafeterias, and the like are on the rise as employees seek out spaces to decompress, spark inspiration and enrich the workplace experience.
Furnished with a combination of analogue brainstorming components and new digital tools to spur virtual connectivity, these spaces will take cues from bars, cafes, hotels, and homes. Just as outdoor space has become the most prized residential amenity, so too has open green space become more important in a commercial environment. Allowing for good ergonomics, biophilic design will contribute to the holistic health of the workforce, as will natural light, quality filtered air and acoustic comforts. Meanwhile, unexpected pops of pattern, calming contemporary neutrals, and colours such as a contemplative blue-green teal, will be used to influence the mood.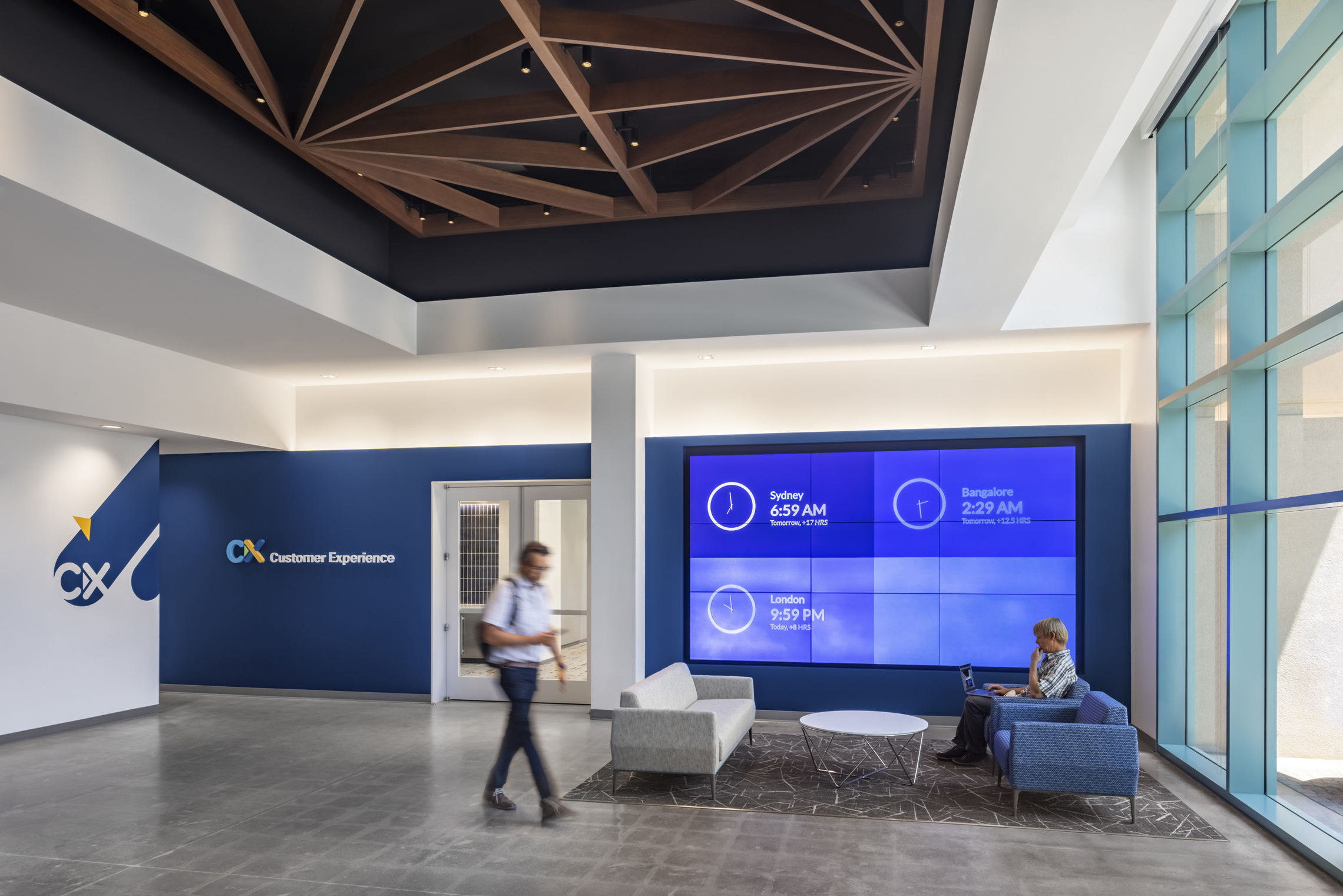 Informality will be favoured, with casual kitchens, social hubs and outdoor spaces for employees to connect, catch-up, and meaningfully engage with one another. Employees will have the choice and flexibility of working in solo pods, flexible hubs, relaxed armchairs, team rooms or even fully connected outdoor studio spaces. Many organisations are already taking this a step further and removing individually assigned space altogether and transitioning to a hoteling scenario, allowing each workspace to be deep cleaned following use.
While the immediate future of work focuses on keeping people safe and healthy, longer-term solutions are geared toward providing meaning, relevance, and authenticity for the workforce, and generating additional income from mixed-use and hybrid offerings for the occupier and landlord.
Credits
Guest commentary by CallisonRTKL.
Global architecture, planning and design firm CallisonRTKL has released its Forecast 2022 report – looking at the accelerators, disruptors, and constants shaping the built workplace environment in the year to come.
Photo-Credits:
Header Foto: CRTKL London office: Jonathan Banks/Photobanks
Xidan Cultural Plaza – CallisonRTKL/ Yihuai Hu
Confidential Technology Firm HK- Grischa Rueschendorf/ rupho.com
Putian Vanke Museums - CallisonRTKL/ Yihuai Hu
Confidential Technology Firm - San Jose CA - Lawrence Anderson