"Because we operate internationally, our platform is a global offering: everyone, regardless of time or location, can get involved with the topic of New Work, learn about our visions, benefit from our weath of expertise and get in touch with us," says Managing Director Dr Marc Brunner, outlining the concept behind the Brunner Future Works platform.
The future working world is a guiding star for Brunner's in-house design department. "As a medium-sized company, we have our feet firmly on the ground, but we are always looking ahead. Our focus is on contract furniture for business and events that is both stylish and functional. We have been setting and actively shaping trends in this area for years," adds Sales Manager Philip Brunner.
The challenges of digital transformation are increasingly influencing these trends. It raises the question of why employees should still go into the office? It is increasingly possible to work from anywhere. Why can't companies get rid of their office space? "It would save a significant amount of time and money, alleviate traffic congestion and be better for the environment. The last few years have shown that virtually no technical barriers prevent this anymore. As a result, employees have legitimate arguments," Peter Ippolito, the Ippolito Fleitz Group's managing partner, points out.
"In the future, employees will come into the office because they want to, not because they have to," Ippolito believes. On the other hand, the workspace needs to be as appealing as possible: sustainable and social values create a sense of identity. Functional, ergonomic and flexible conditions increase the benefits on site compared to the effort involved in travelling to the office. It's about equipment, comfort and the opportunity for direct communication: "Social distancing has highlighted the value of face-to-face human contact. How desperately we need this quick, unrestricted communication and that a large proportion of it takes place informally. As a result, we believe that businesses will rethink their workspaces in the future," explains Dr Marc Brunner.
brunner-futureworks.com reveals what these workspaces might look like in the future, including a "recipe" showing the ingredients/furniture used and the considerations behind the futuristic images. There are various opportunities for discussion for those open to new ideas.
brunner-futureworks.com relies on curiosity and interest to examine the "future of work" from different perspectives and thus actively help shape change in the workplace. It is more of an intuitive journey of inspiration and discovery than a technically advanced operation. According to Axel Knapp, Director Brand Design at the Ippolito Fleitz Group, the goal is to be a source of inspiration for architects, planners, designers, and specialist retailers.
Propositions that encourage us to think outside the box
They are thought-provoking and address issues such as workplace cultural change, structural changes, digital transformation, and the overall importance of the environment. Brunner keeps a close watch on developments in the world of work as a commercial contract furniture expert who interacts with creative minds, architects, and planners worldwide. Its five propositions define communication and cooperation as a valuable asset on several levels. With this in mind, the company invites interested parties to discuss the topic of New Work and welcomes new ideas and viewpoints.
Spaces that plan ahead for tomorrow
Inspiring panoramas
Four large panoramas show how Brunner's propositions might look in practice. They are all built around the New Work buzzwords of agility, modularity, flexibility, naturalness and sustainability. At the same time, their appearances and purposes are completely different. They portray a "meeting" of the future and an "agile workspace" with a laboratory feel. "We're also placing more emphasis on the cafeteria. It now has a much bigger role than simply satisfying hunger quickly. Employees from different departments congregate here in a relaxed atmosphere. The discussions go beyond the purely practical. This has potential and reveals useful synergies," Brunner is convinced. That's why even the classic meeting set-up includes a lounge with comfortable upholstered cuboid seating.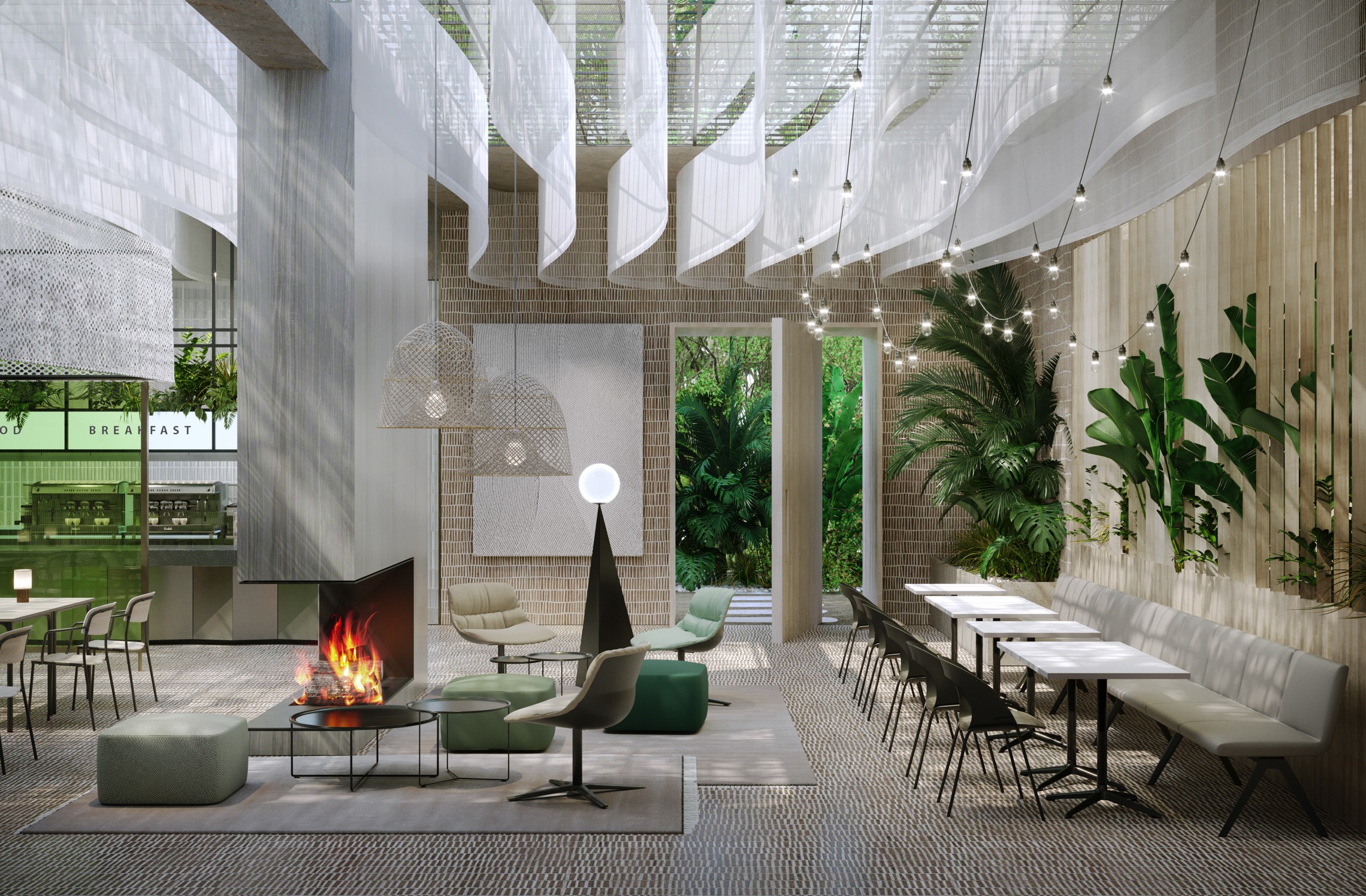 "Experience shows just how much can be achieved during these unplanned encounters. We want to create time and space for these meetings. Central areas are becoming increasingly important in this respect. We consider our furniture to be tools in this scenario. This allows us to build exactly what our customers want – sometimes flexibly adaptable to the situation, sometimes meticulously planned to create a particular atmosphere," Brunner explains regarding the concepts behind the various configurations. They're all designed to encourage people to mix. Interaction. Communication. Collaboration. Indoors and out, small-scale and large-scale, open and inviting at times, protected and private at others.
Ready for the island
It's age-old, gathering around the campfire, sharing stories, learning from others' experiences, socialising and bonding – but it hasn't lost its appeal. Brunner combines images like this with contemporary office furniture. The dreamlike results are surprising. They create room concepts with their colours, statements, and effects. By clicking on the hotspot contained in the image, you can see what Brunner was thinking. It is about the importance of balance, freedom and community and how these might be implemented in the workplace. "We hope these scenes will inspire and encourage people to try new things. This can have various outcomes. We are delighted to offer our services as a design and implementation partner, including for custom products," says Philip Brunner. Brunner has a lot of experience with custom requests. This has resulted in the creation of several exciting new pieces of furniture, which are now part of the product portfolio.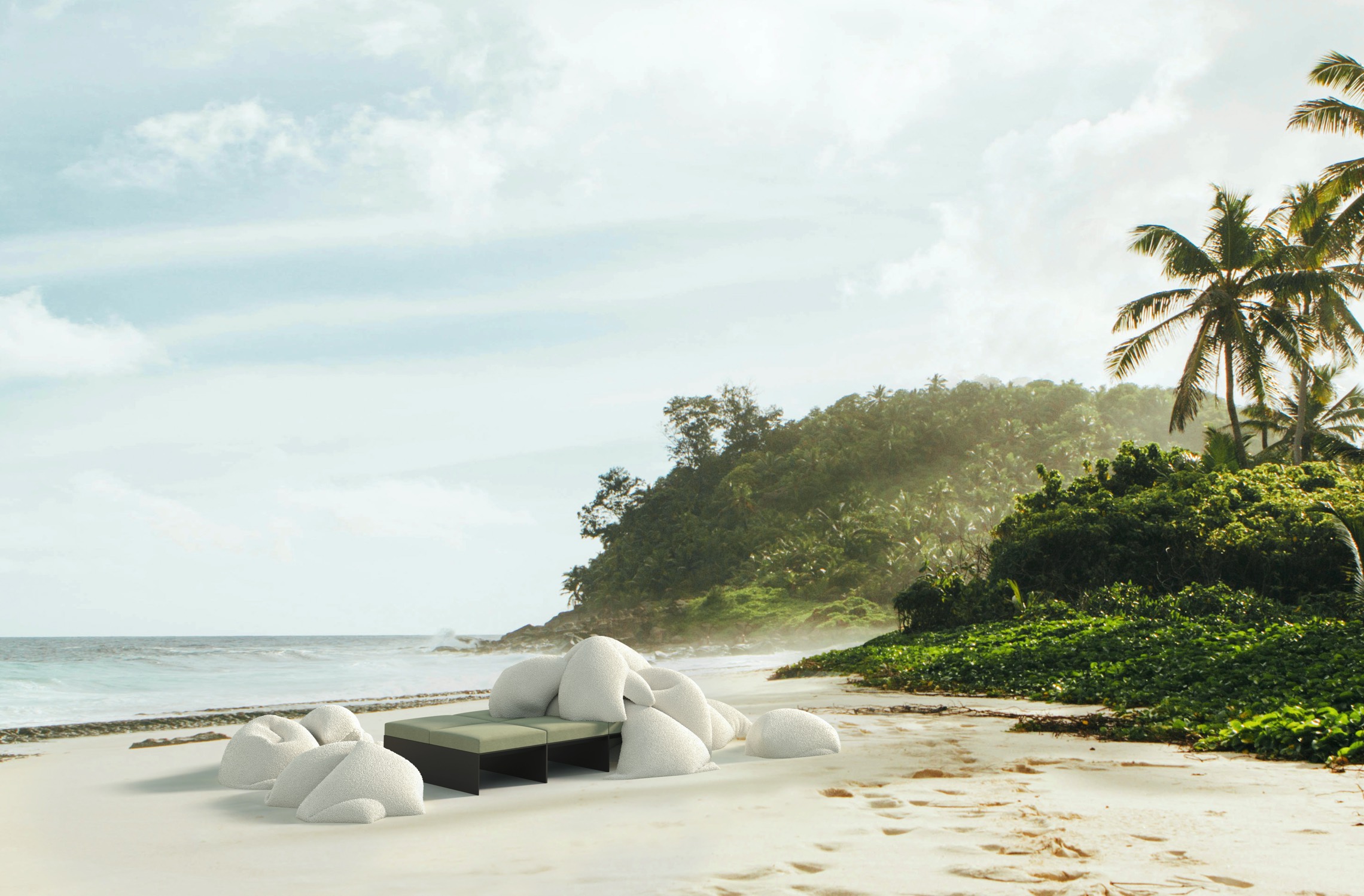 Overcoming preconceived ideas through communication
"What do you want to talk about?" is the core question in each of the three dialogue spaces: work-design, work-unique and work-academy. As the future is constantly evolving, Brunner advocates an open, lively exchange with the visitors to its platform and its new creative partners, Stefan Diez and Steffen Kehrle. The renowned designers answer questions about New Work design. The contract furniture manufacturer invites visitors to the Brunner Academy and gives them an overview of its various colours and materials. This hybrid learning and exchange space brings together renowned experts, thought leaders, retailers and architects, creating ideal conditions for constructive discussion.
Brunner's view of the future: www.brunner-futureworks.com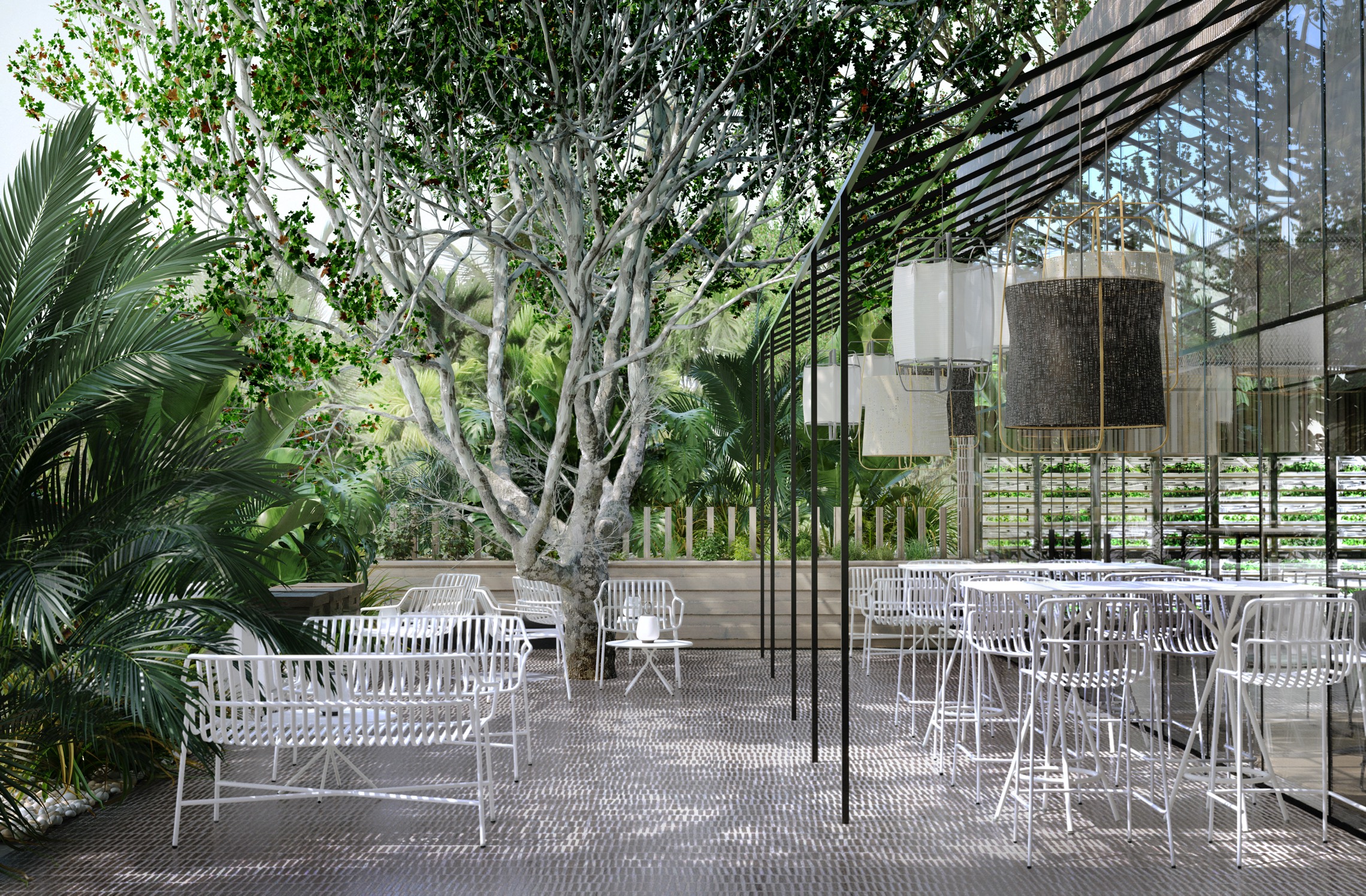 A green oasis – Brunner presents the cafeteria as a natural setting, drawing on the therapeutic effect of plants and combining them with organically shaped furniture constructed from sustainable materials. The relaxed, informal atmosphere encourages creative, cross-departmental collaboration, revealing synergies and generating useful ideas.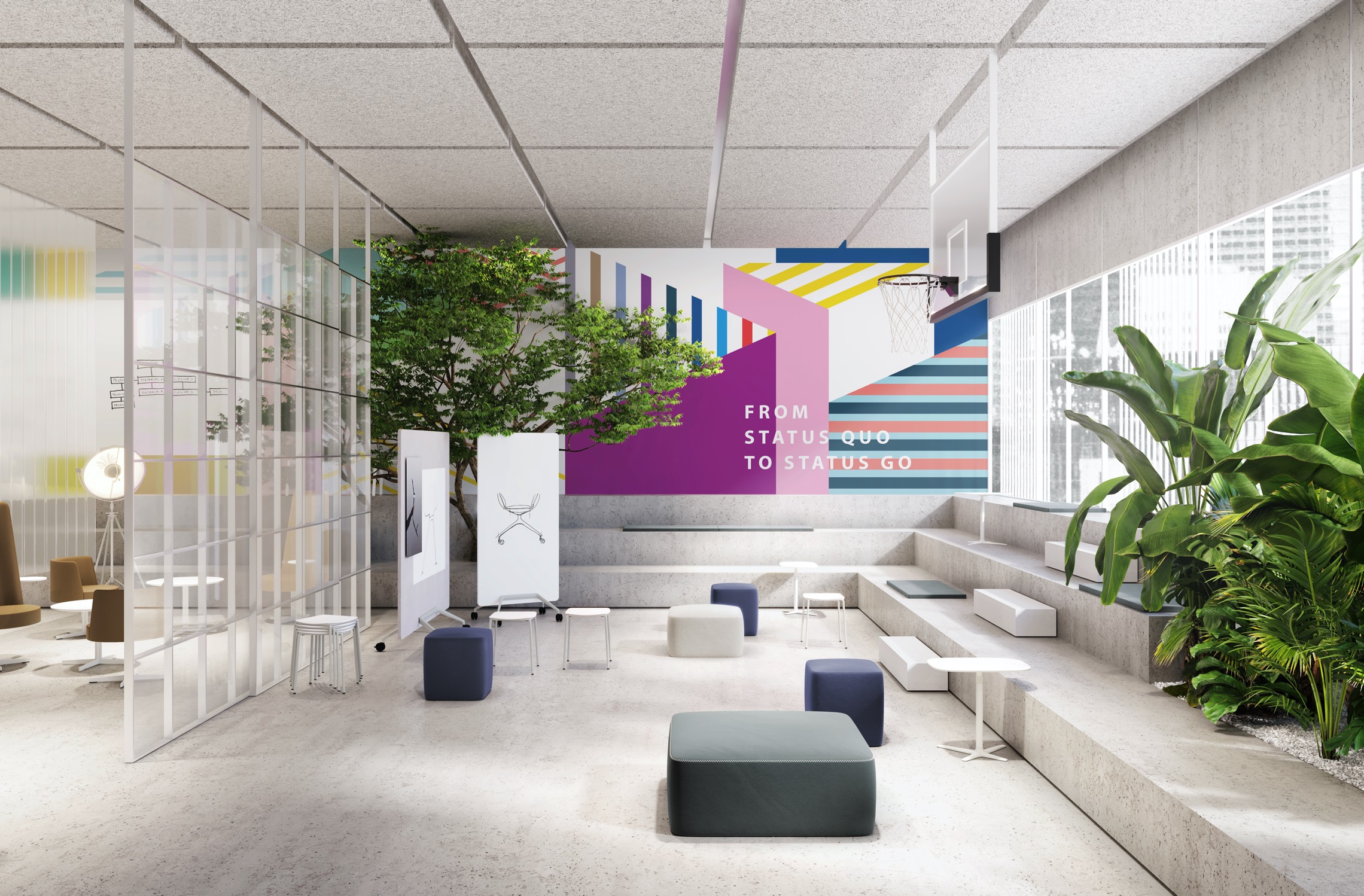 Creating ideal conditions for formal and informal communication and collaboration is where Brunner sees the real value of tomorrow's workplace. It sees its designer contract furniture as tools for creating attractive and agile working environments. These meet the needs of both team players and individuals.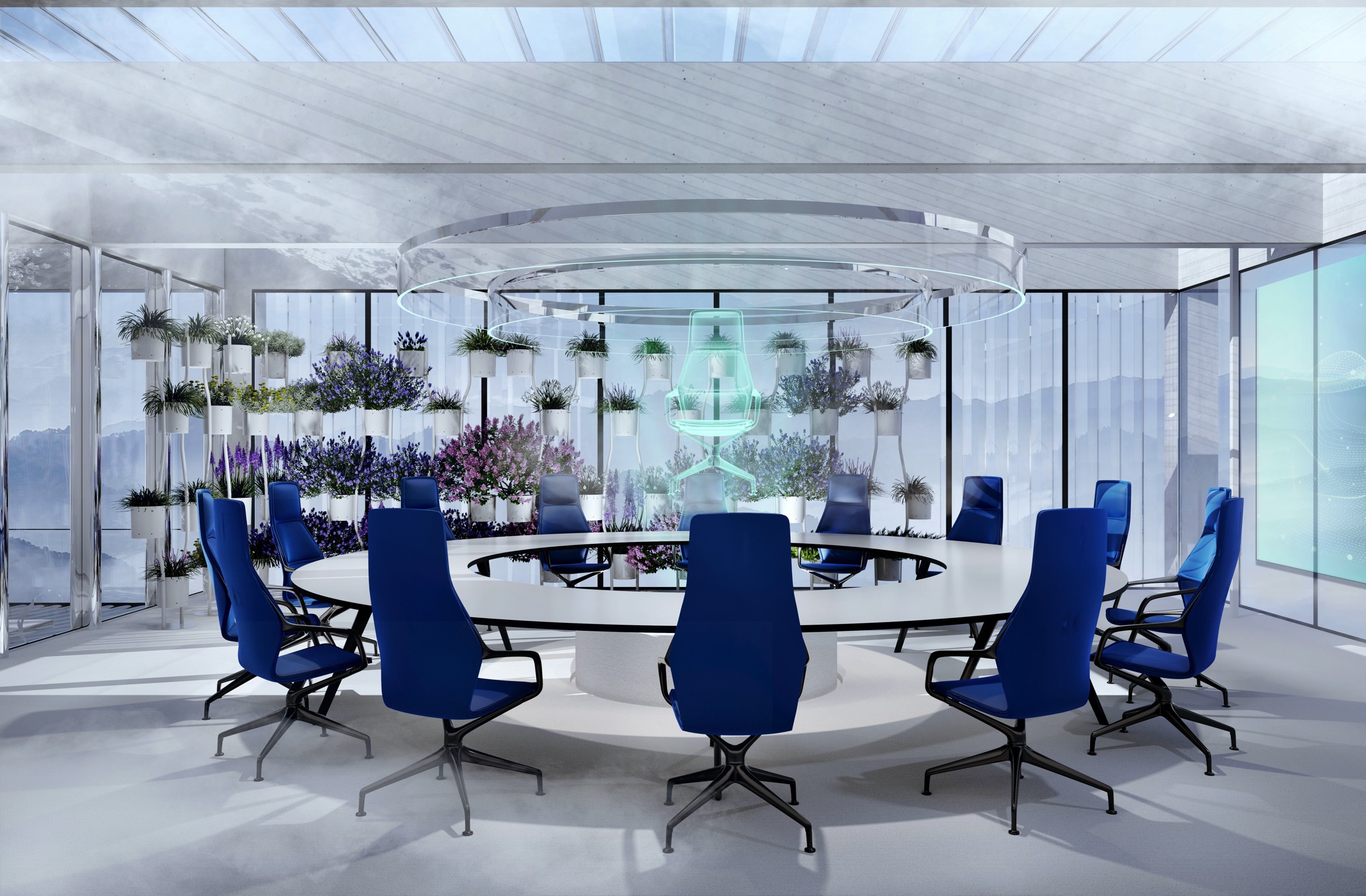 Brunner also incorporates a central area for informal contact into traditional meeting and conference situations. Conversations beyond the practical can prove profitable for the contract furniture manufacturer.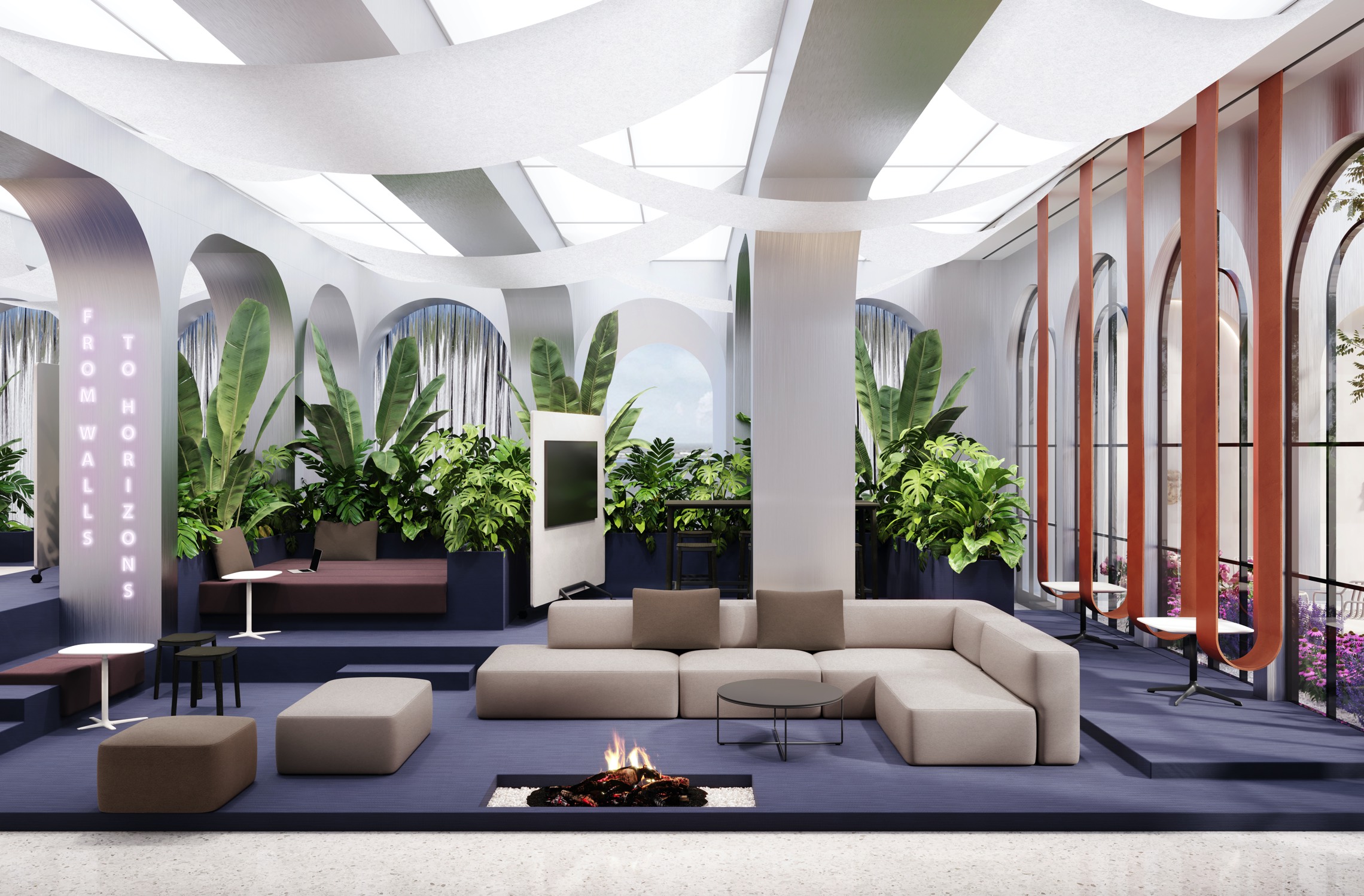 In an increasingly digital world, why go to the office when you can work from anywhere? Brunner is transforming workplaces into desirable spaces. They bring colleagues together, improve well-being through comfort and elegance and encourage creative and constructive dialogue.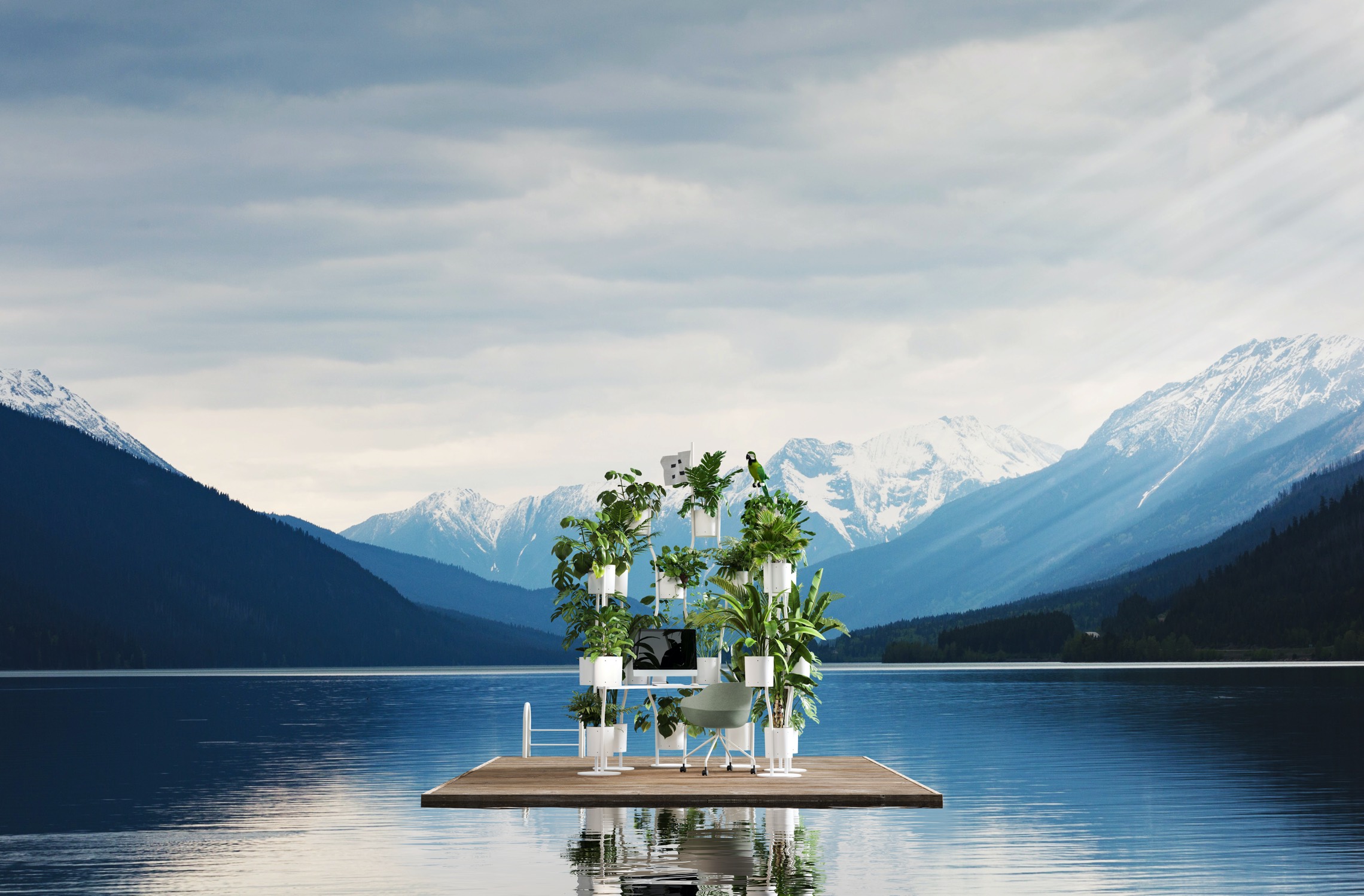 Think outside the box! Placing Brunner furniture in extraordinary, original settings is designed to show new possibilities, inspire and help destroy conventional structures.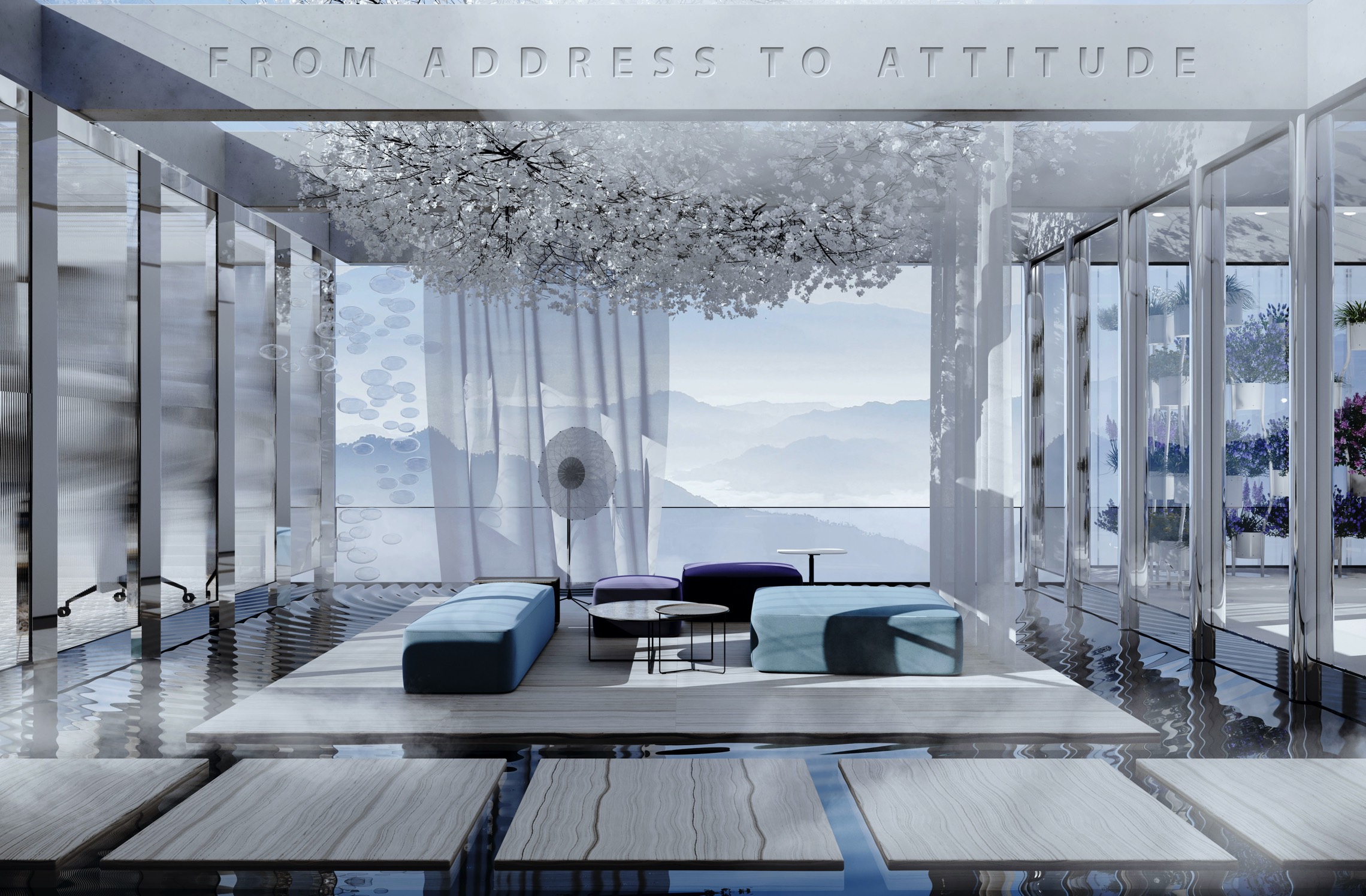 "From address to attitude": Brunner highlights the changing needs and requirements in the workplace in five propositions. The contract furniture manufacturer invites interested parties to discuss its solutions.
What is the impact of changes in the world of work on design? Which materials will be important in the future? How will I keep up with the changes? Three Q&A rooms feature Brunner's innovations, training options and an exciting exploration of New Work from its latest creative partners, designers Stefan Diez and Steffen Kehrle.
Brunner und Ippolito Fleitz Group, Rheinau, May 2022.