Always in Motion. How has Hamburg-based online retail giant Otto achieved its stellar performance on the brutally competitive e-commerce market? Perhaps the maxim "Always In Motion" reflects how the company sees itself. Maybe it even forms an integral if implicit part of Otto's corporate vision. Even the most cursory look around the company's new offices in Hamburg's borough of Bramfeld confirms these suspicions.
It's a coincidence, of course, that the company's logo also features smoothly rounded surfaces. But that emphasis on rounded contours is mirrored in the office spaces that the company has created here. "We thought about how we could design the workspaces to give every employee exactly what they need to bring their talents to bear in the best possible way," explains Philipp Poppe. The 35-year-old is a project leader at Otto and responsible for office space planning and has been closely involved in designing the space we're currently sauntering through. Accompanied by several people involved in its creation, this visitor is being allowed a first look around the newly reworked space. The first thing that springs to your attention is the absence of the traditional rectangular workspace. Instead, the various areas merge fluently into one another. Gone are the old borders and edges. The eye fleets past colored columns that intersperse an expansive office area. Another idea that quickly becomes obvious is that workspaces are a business card that show the cultural values of a company; workspaces speak volumes about a company's attitudes towards its employees.
We're on the fifth floor of one of Otto's two main office buildings at its headquarters in Hamburg. Around 8,500 employees work at this site. This floor comprises 4,700 m² and houses the 250 staff of the Business Intelligence unit. The unit sees itself as a service provider for the other departments within the company. One of its tasks is to generate and analyze data that is used to optimize decision-making processes. The newly created workspaces were completed in December 2017. One design theme recurring as a kind of visual parenthesis throughout the workspace is "The Mountain World". It's visible from the cafeteria-like Social Space all the way through to the bathrooms.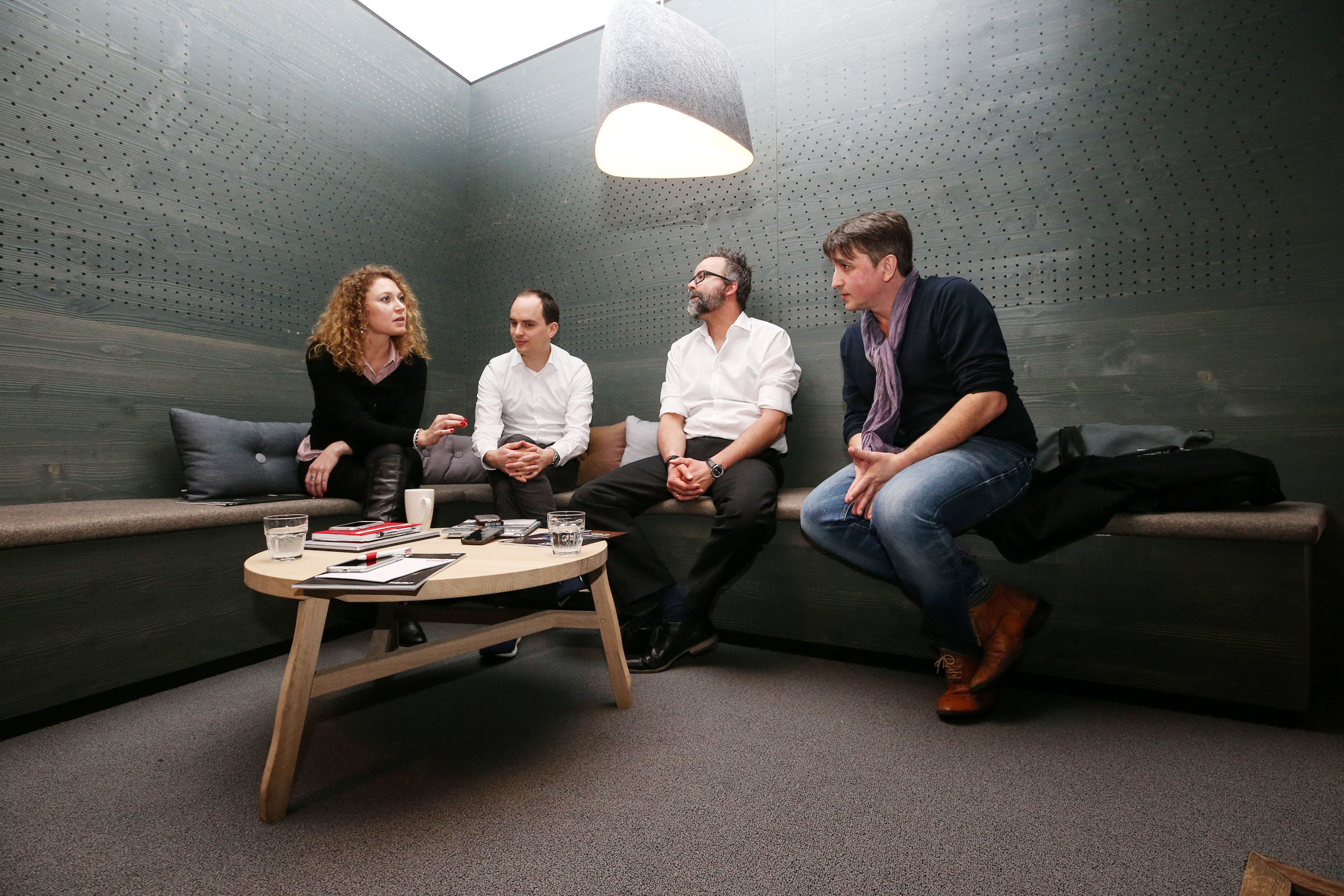 Activity Based Working
"We developed everything in consultation with area planners, furniture designers and many other experts from outside the company," Poppe explains. The lead architect was Kerstin Pietzsch at agn Leusmann.
The classic office atmosphere centered on desks with photos of family and friends stuck into the sides of computer screens or adorned with a single pot plant is replaced by a concept called Activity-based Working. Every employee can move to the area that best supports the task they're currently working on. "Ideally, people will have complete autonomy in terms of time and space. Everyone can decide when and where they work. That's very important to us, especially in the context of ensuring that work and family life are compatible," Poppe adds, who has a family of his own.
One of the 'worlds' that make up the wider space is called the Homezone. It's a kind of base camp where you can grab a free desk (each one has two screens). Because the desktop can be raised or lowered in seconds, you can choose whether to stand or sit. This area is the one that most resembles the old open plan office concept, except that no employee is allocated his or her own desk. "Every morning, or even every hour, you can decide where you want to work, which environment best suits the tasks you're working on," Poppe says. Glass-encased conference rooms named after mountains such as Großglockner or Matterhorn provide areas to hold group meetings or presentations. Organized on a "first come, first served" basis, employees book a room using Outlook or a terminal in the rooms. The walls are magnetic and can be drawn on.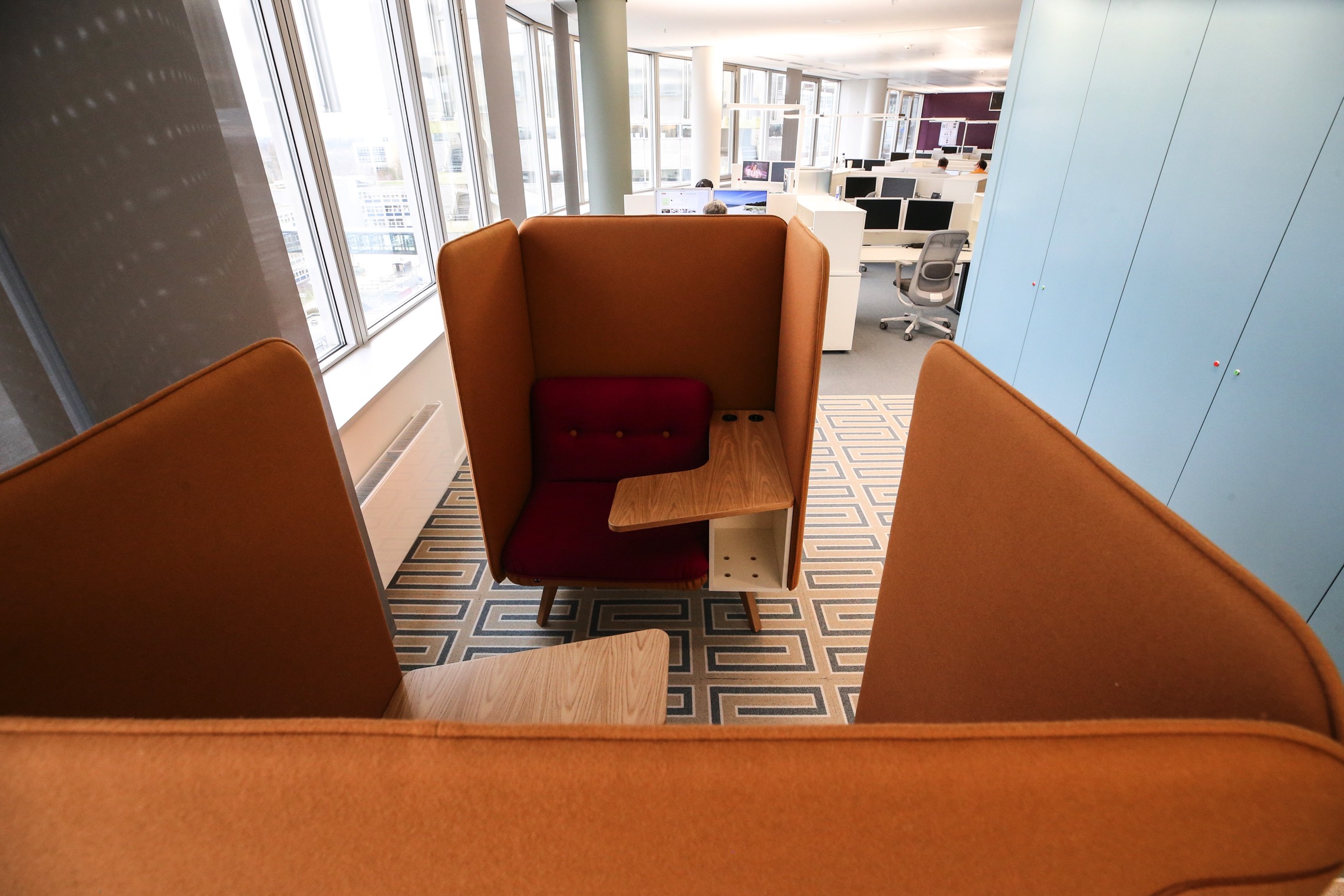 The Thinktank rooms are designed for brainstorming sessions in small groups, or to use Poppe's words, "spontaneous games of idea ping pong". Fitted with long-fiber carpeting to reduce footfall noise, the main corridor separates the various areas and the walkways in a fashion that feels immediately intuitive. "If you want to go from point A to point C at the other end of the room, you instinctively leave the main corridor only when you've arrived at your destination."
The Munich-based color psychologist Susanna Leiser was called in to create ways of delineating the various spaces. She came up with solutions that are lively and colorful yet never loud or garish.
Dotted around the space are focal points, or nodes, consisting of lounge-type furniture where staff or visitors can take a moment to unwind. These include two-seater couches for relaxed chats as well as futuristic egg-shaped armchairs with built-in desks created by König und Neurath, a renowned maker that provided a range of furniture for this space. Each area and every seat offers complete connectivity. This includes the soundproofed cabins ideal for confidential conversations. Somewhat resembling old telephone boxes, these spaces were developed by the Finnish company Framery. Poppe explains that a major priority was incorporating suggestions by the affected staff into the processes leading to the design.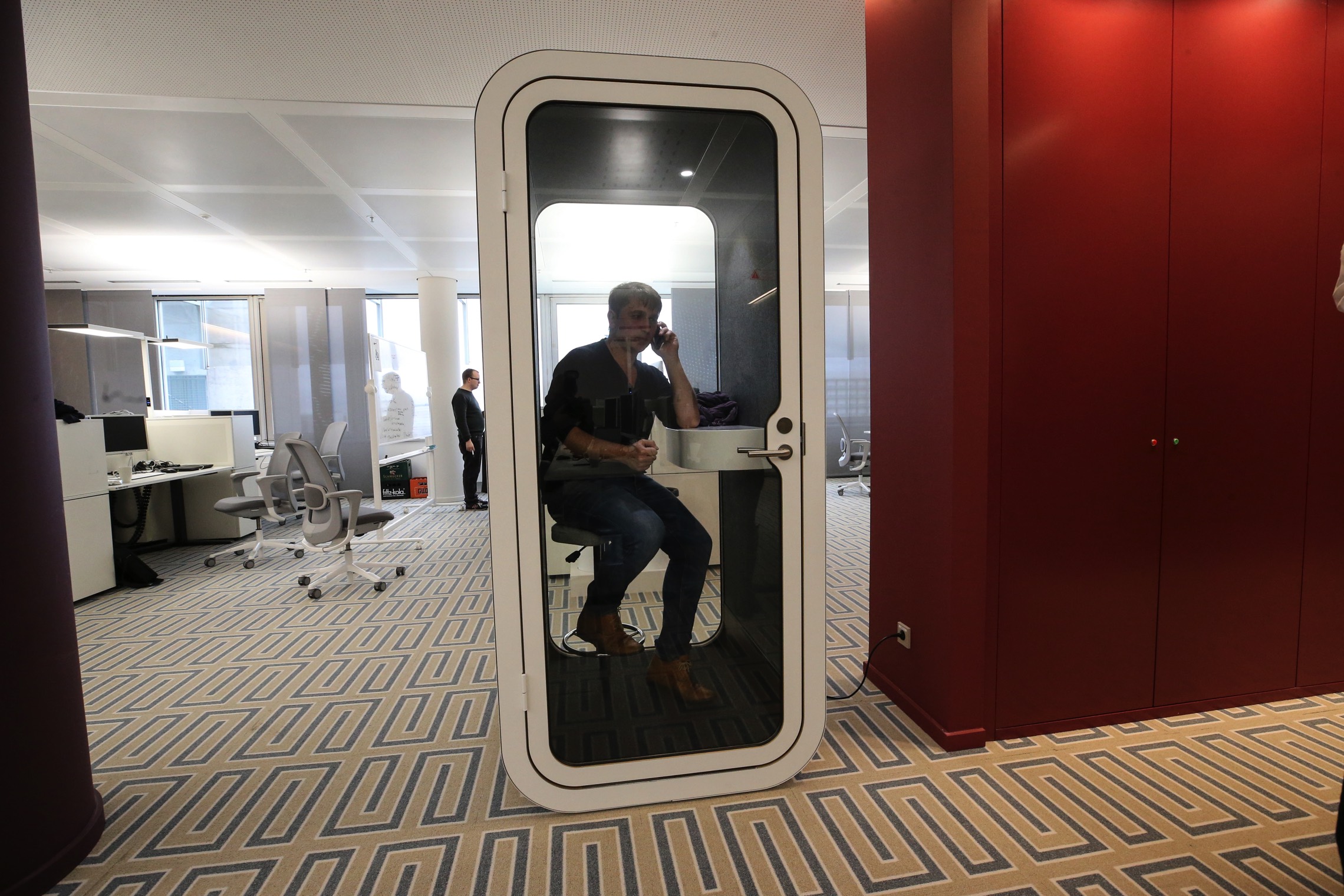 Productivity in Motion
Employees can pack up their equipment or materials in a practical carrying case that can be stored in one of the lockers. Poppe explains that this was an "important consideration given our clean desk policy."
But the influence of one of the underlying principles here, namely "Productivity in Motion", can be felt in other spaces outside of this department. A newly rebuilt canteen named "Elbe" and two bistro-style cafés, for example, all provide plenty of wall sockets and docking stations. Featuring lush greenery, the so-called Boulevard connects the individual buildings within the complex. Yet it also hosts food trucks during lunch time and incorporates benches providing waterproof electrical sockets. "On those rare occasions we're lucky enough to catch some sunshine in Hamburg, we should be able to work outside," says Poppe.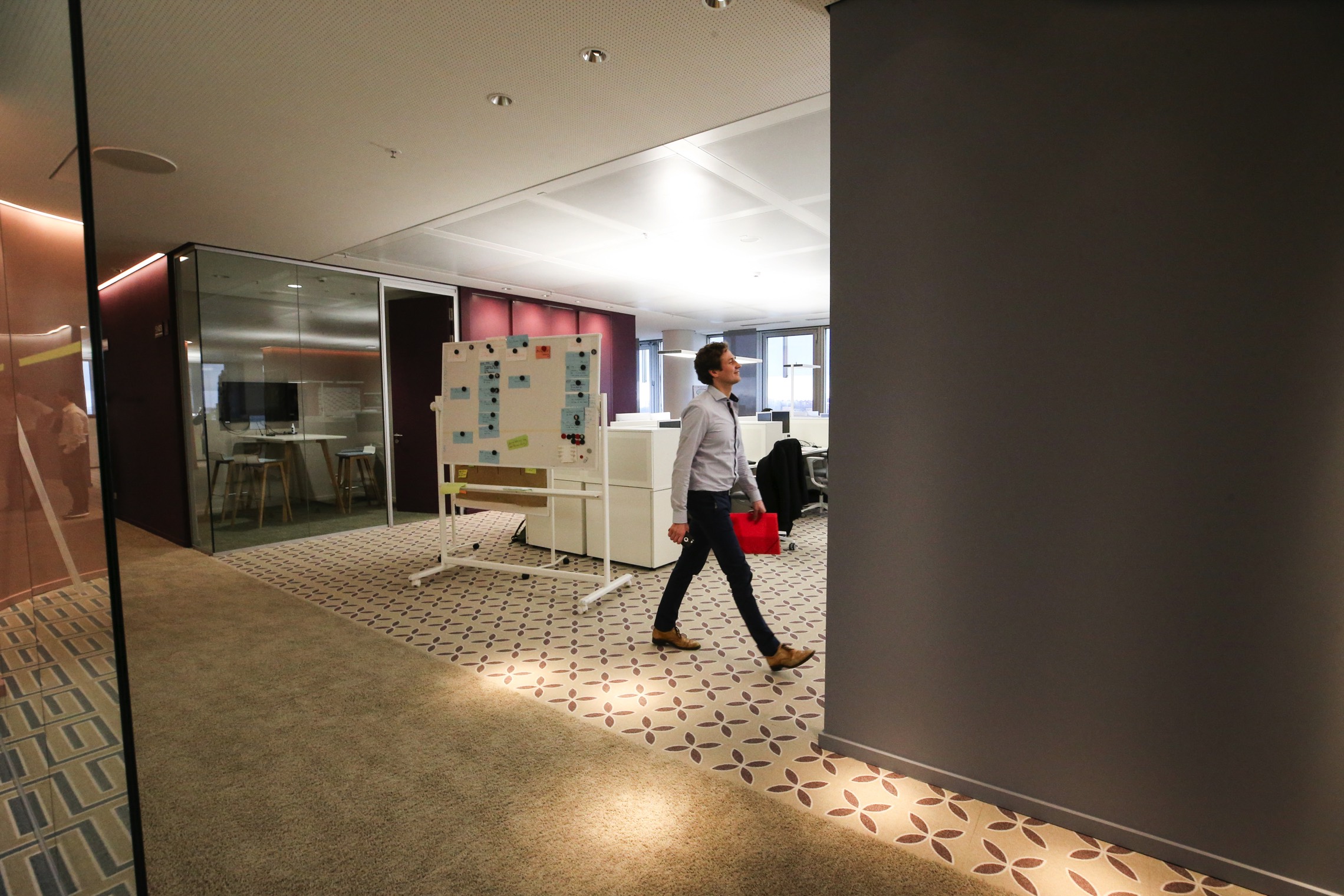 The company plans to renovate the other floors of its headquarters in the future, one after the other. The design of the new workspaces follows a set of guiding principles: Free employees to make their own decisions, create a sense of well-being and give staff the feeling that they are valued. And do everything you can to make every person productive and creative. These ideas also express themselves in the little details.
Irene Heshmati comments: "I like the mobile whiteboards. They're great for short, spontaneous meetings. Sometimes I take a photo of the results and use that later."
Accompanied by two colleagues, she sits down on a contoured wooden bench and takes a sip of her drink. This comfortable little area is part of the so-called Social Space. A Café In the Mountains. This wide, open space includes many small features suggestive of a modern atmosphere with a refreshing alpine influence. "The colleagues that designed this space wanted to visualize the "Mountain World" theme in a way that's not too exaggerated," Heshmati comments. Heshmati manages the FutureWork initiative that monitors the ongoing process of modernizing all workspaces company-wide. "We see ourselves as an initiative and not as a project," she emphasizes. "Projects have specific beginning and end points." FutureWork, however, is a dynamic process. "Redesigning workspaces across the company will affect every single staff member working at Otto," she explains. "We want to monitor those changes and take away the right lessons that will let us improve future processes."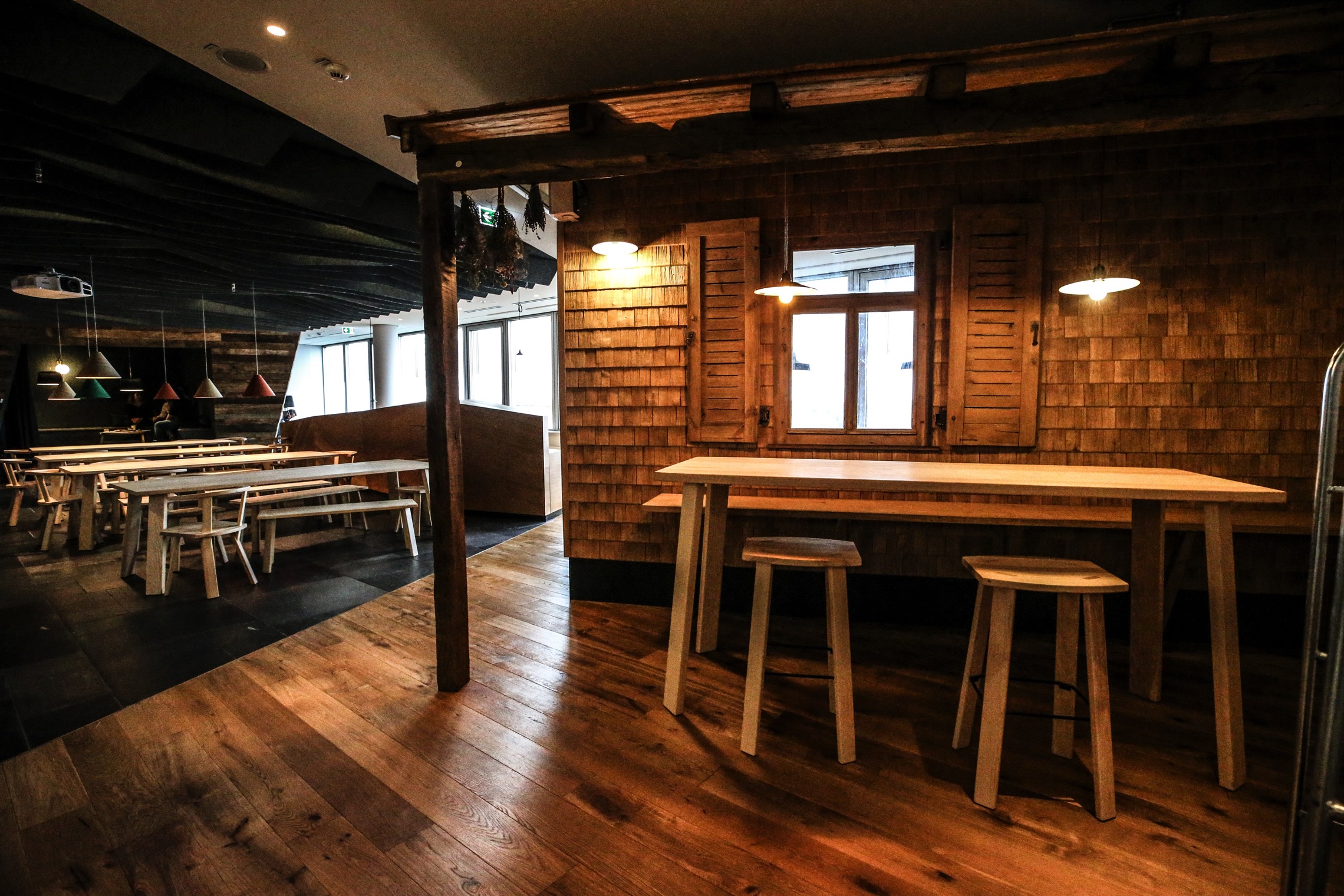 As the name suggests, FutureWork aims to develop the workplace of tomorrow, to create work environments that let people work autonomously using their own initiative, yet also in a way that is team-oriented. "This Social Space is a good example," Heshmati continues. "It's a place where staff can mingle who have similar tasks but might not have contact that often. You can play a bit of table tennis and then talk a bit about your tasks, too." Heshmati is convinced that these kinds of "steered coincidences" enhance productivity.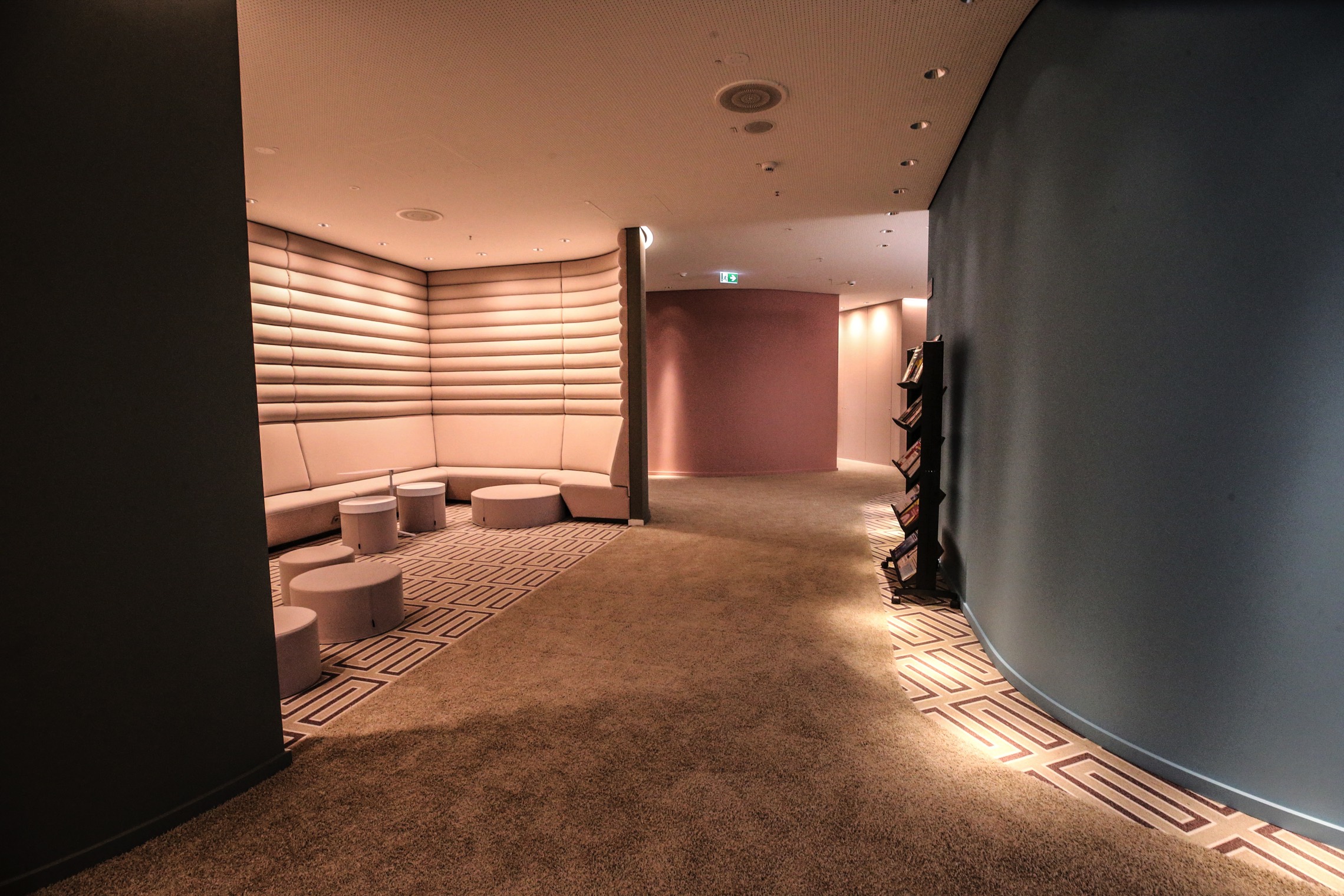 Cultural Change 4.0
"Like FutureWork, Cultural Change 4.0 is a process at Otto that studies how employees across the entire Otto Group want to interact and work with each other in the future." The Cultural Change 4.0 process was announced around two years ago with the aim of redefining leadership roles and structures. "Communication is now less vertical," says Heshmati, referring also to the newly introduced practice of using the less formal "Du" form of address in German, a change that in Heshmati's view has had a positive effect across the company. "I've noticed that this change in behavior has reduced the formalities of communication." In her analysis, it helped establish a more open, clear form of communication where people not only feel more comfortable about voicing criticism but also quickly get to the point. And that saves time and energy. "If I can't make it on time to a meeting, I just write an email with "Be 5 mins late" in the subject line and no one will take that the wrong way. Previously, people would write a complete email with a formal opening and close, turning five minutes into ten."
Redesigning the various work environments transposes that new culture into a physical space and the technology underlying it. According to Heshmati, this process is part of a larger whole. As the basis for the company's wider culture, each change in how people communicate has a knock-on effect on other areas within the company. Heshmati is convinced that feeling at ease and having ambitious goals are not mutually exclusive. On the contrary, she maintains, these two factors influence each other mutually in a variety of ways.
"The purpose of the new work environment is to allow us to work as productively as possible. Because obviously, this isn't a leisure park." Each employee has clearly defined goals that are agreed on with his or her supervisor. "Our dialog tool allows me to compare how I see my performance with how my team leader appraises – at any point in time," Heshmati says.
Yes, she explains, a high degree of personal freedom is important. That includes letting the employee decide to spend an hour in the company gym to get a clear head ("Just create a calendar entry and you're done"). Or work from home for the day because one of the kids is sick, for example. But it's also about hitting the numbers. She maintains that targets are "often easier to meet if people's ties are worn a bit more loosely".
"Judged By Your Results"
Then Conny Detlef throws in: "Yeah, if I wore one." The 43-year-old manages a team within the Business Intelligence unit and has taken on something of an "overseer" role for the new space. Dethloff sports a well-groomed beard, a white shirt with rolled-up sleeves and—today, at least—no tie.
"Some people are having to get used to the new structures. Working on your own initiative also means that you are constantly making your own decisions, and that's something you have to learn."
That doesn't, however, apply to Dethloff, whose personal style projects a look somewhere between an IT expert and a well-read sailor. Married with two children, Dethloff joined the company in 2012 and was something of a role model for the new attitudes before they became company policy. "I'm the kind of person who takes the freedom he needs. It's the way I've always been, it's how I was brought up. I worked from home before it became standard practice here. I didn't ask for it, I just informed the others that's what I was going to do. In my view, it's a big advantage of our company culture," Dethloff says, who lives with his family in the city of Rostock, around 200 km away. He currently works in the office between Tuesdays and Thursdays. Two days a week he works from home.
"I don't like being judged by my attendance in the office, I prefer to be judged by my results. How I get them is down to me and my team. That's how I want us to work with one another."
Don't Worry, Be Happy
The new workspace was an instant hit with staff, he says; he also noticed an immediate increase in productivity. "It starts with the simple things like the shorter distances. We communicate in a denser way than we used to," he says, confirming Heshmati's observations. A lot of the conversations that help people in their work actually happen on the spur of the moment in the Social Space, he explains. In the past, people here would often use some technology or tool to set up a meeting. "But I think direct communication is something that defines us."
In Dethloff's view, yet another positive aspect of the elaborate design is that everyone understands that the company didn't take this approach as a way of increasing revenues in the short term but because it reflects a deeply held belief. The aim is to make its employees happy, to ensure that they feel comfortable and at ease. It seems as though that goal has been reached. "I can only say that we all feel very happy to work here," Dethloff says. He emphasizes that he doesn't draw a line between leisure and work time. "We should be able to be the person we are all time, we're not machines, after all."
He's not the only person to feel very at ease here; this writer also feels invited to sit down and immediately start work on this article in a quiet, cozy corner of this remarkable workspace on the fifth floor of a Hamburg office building.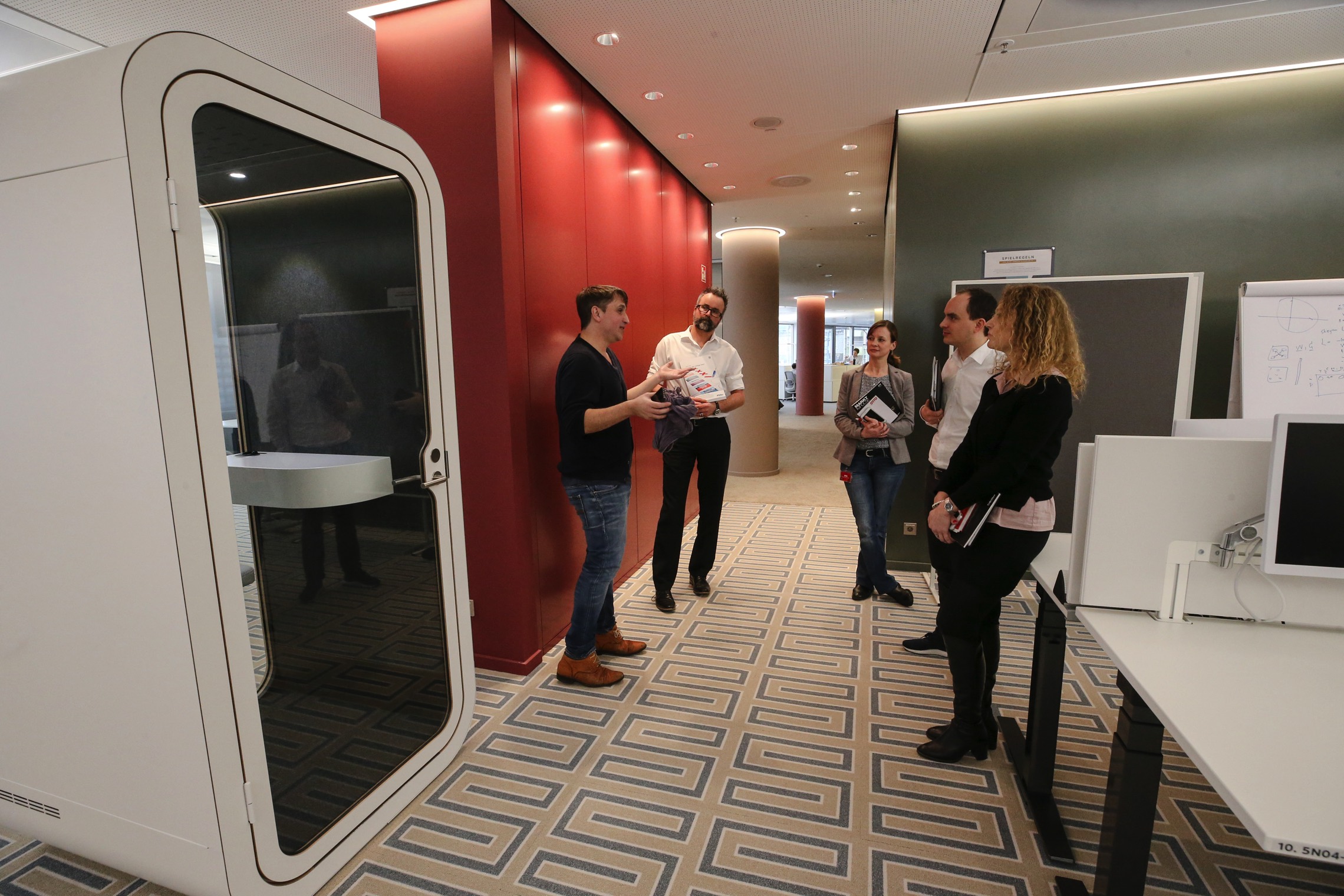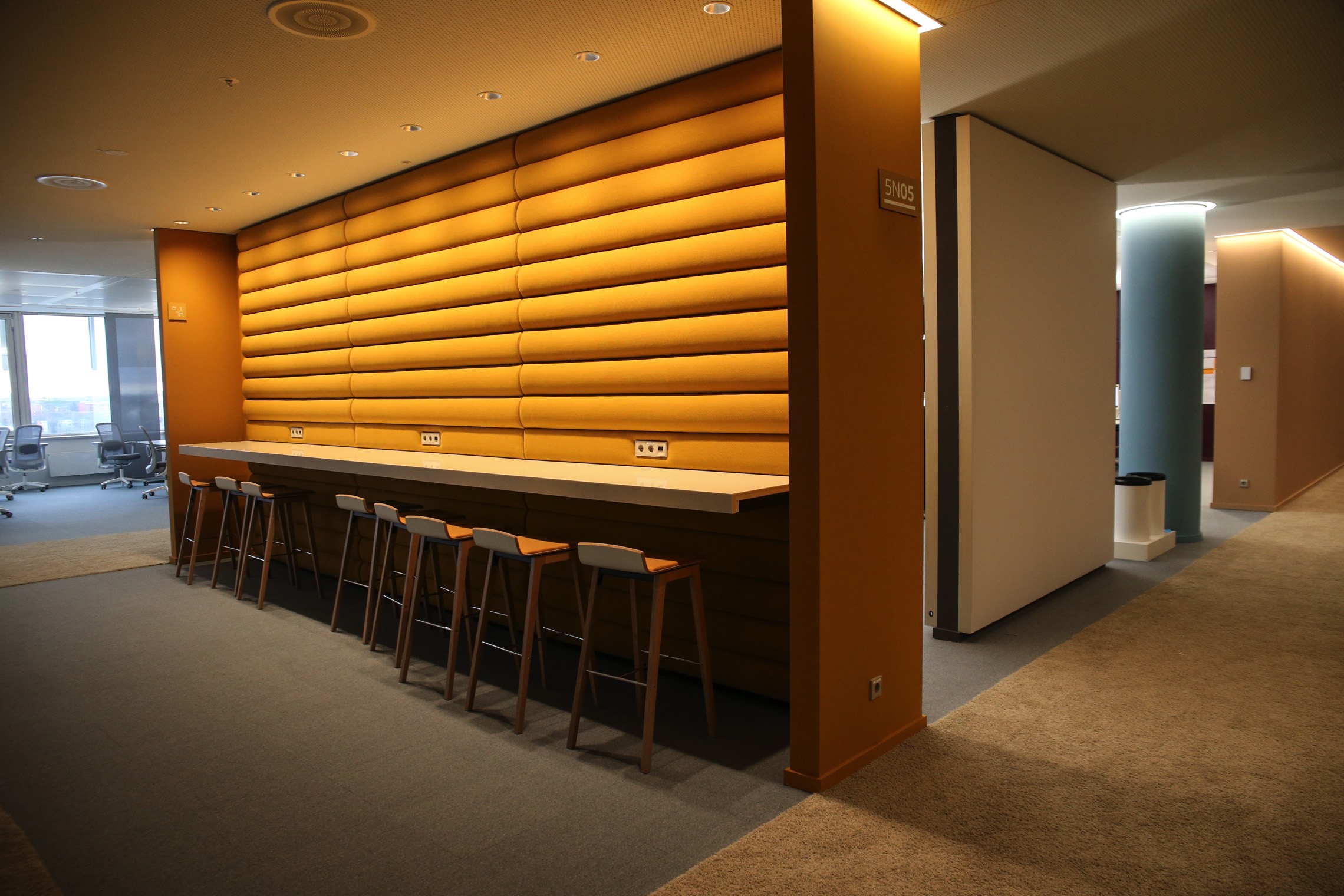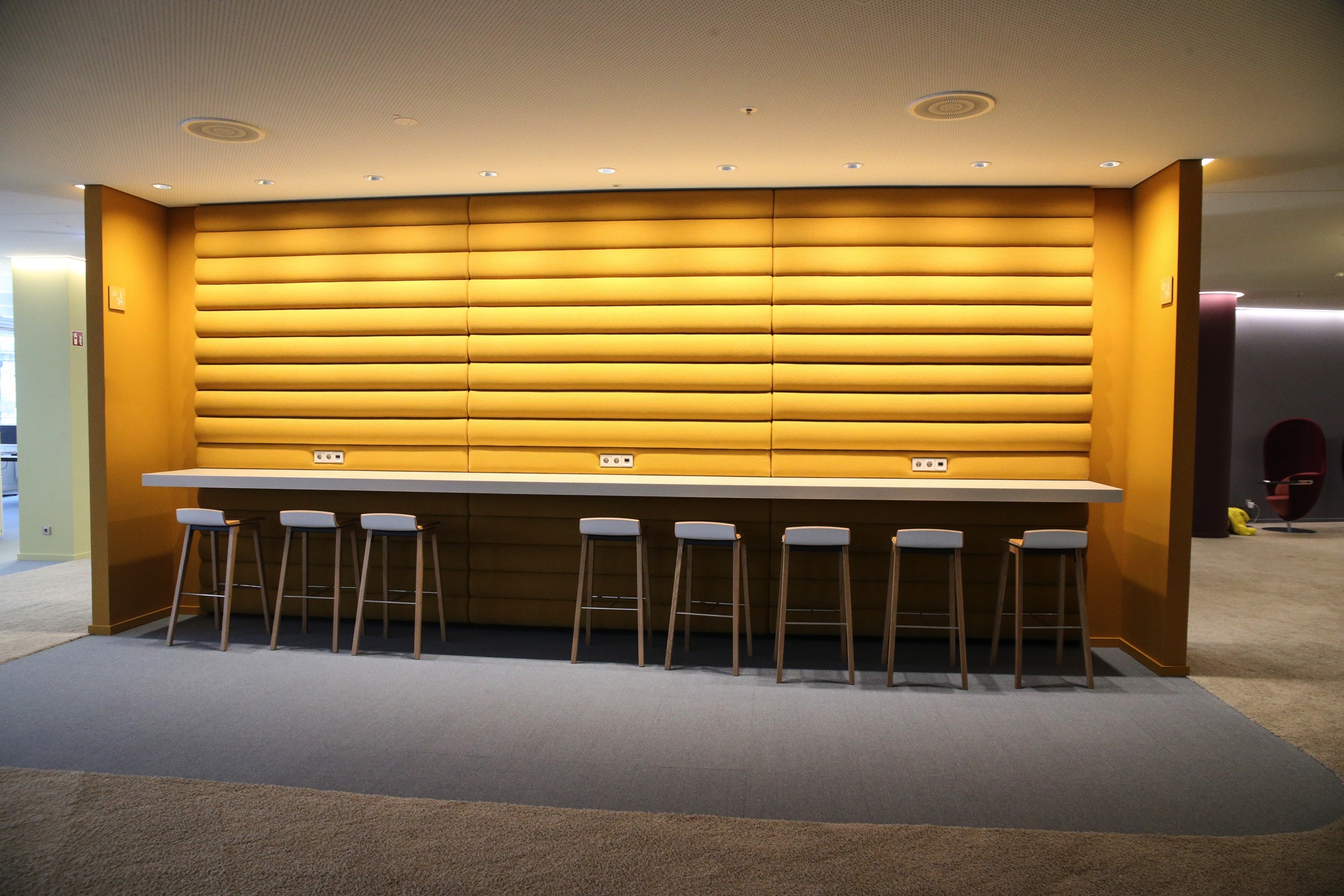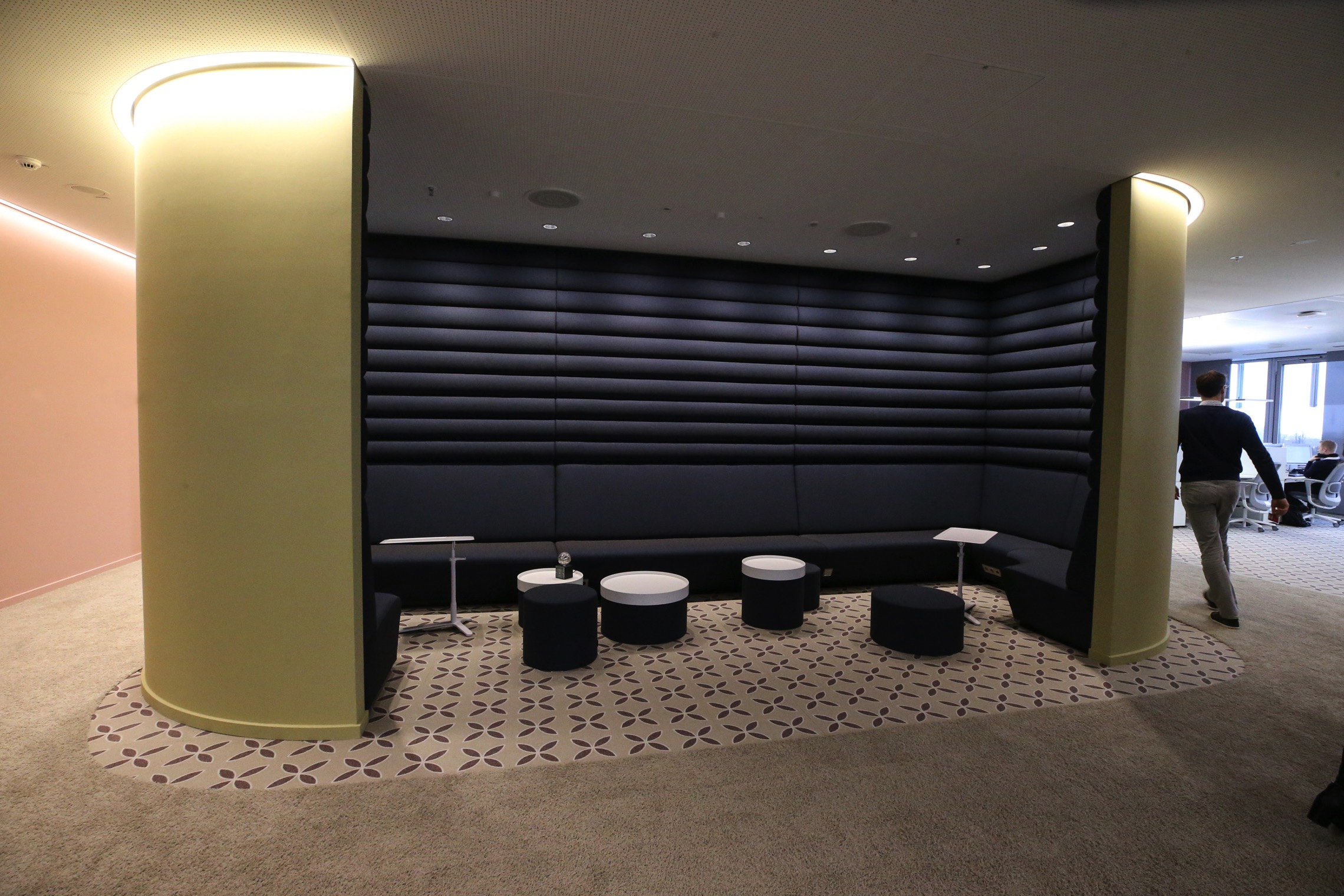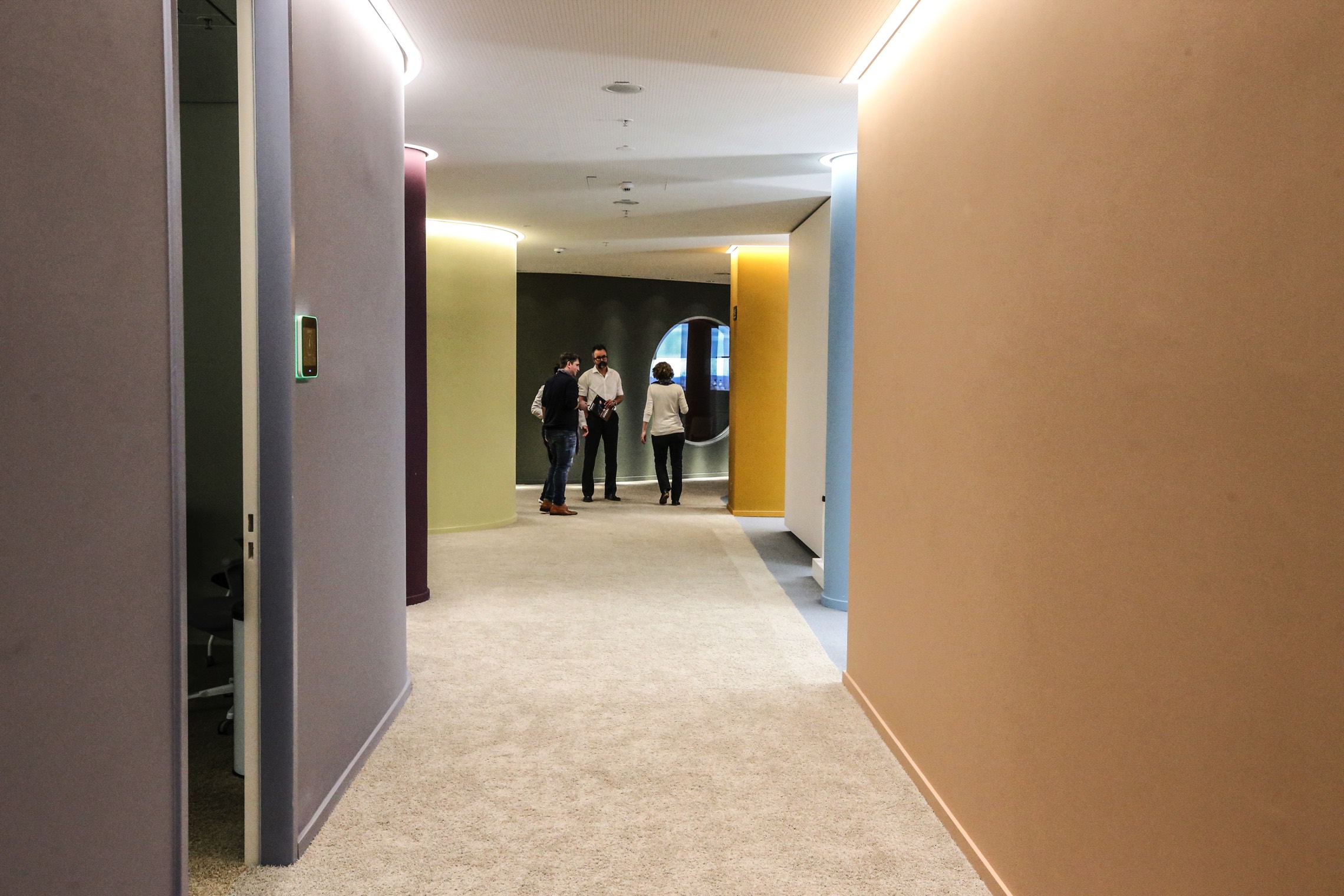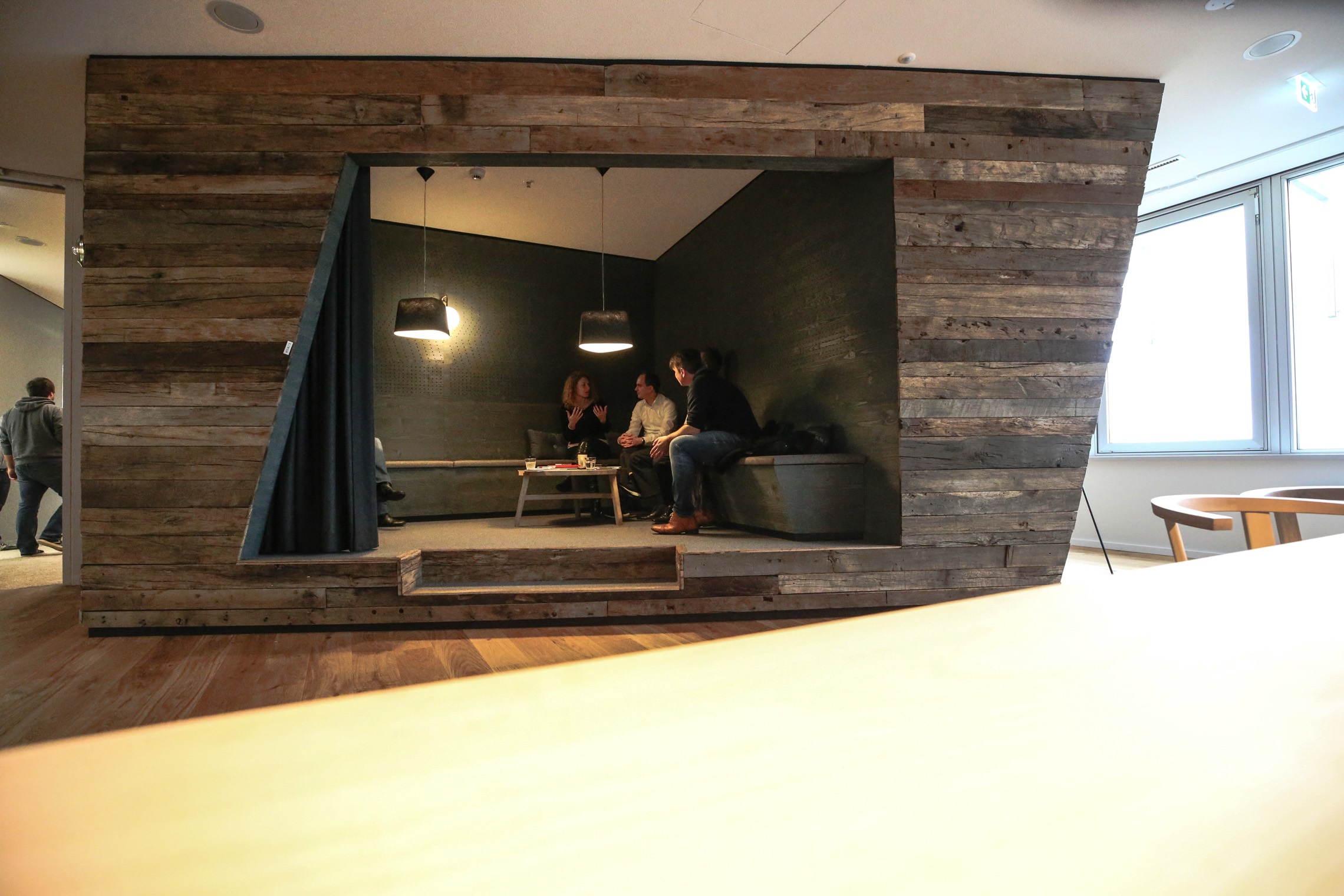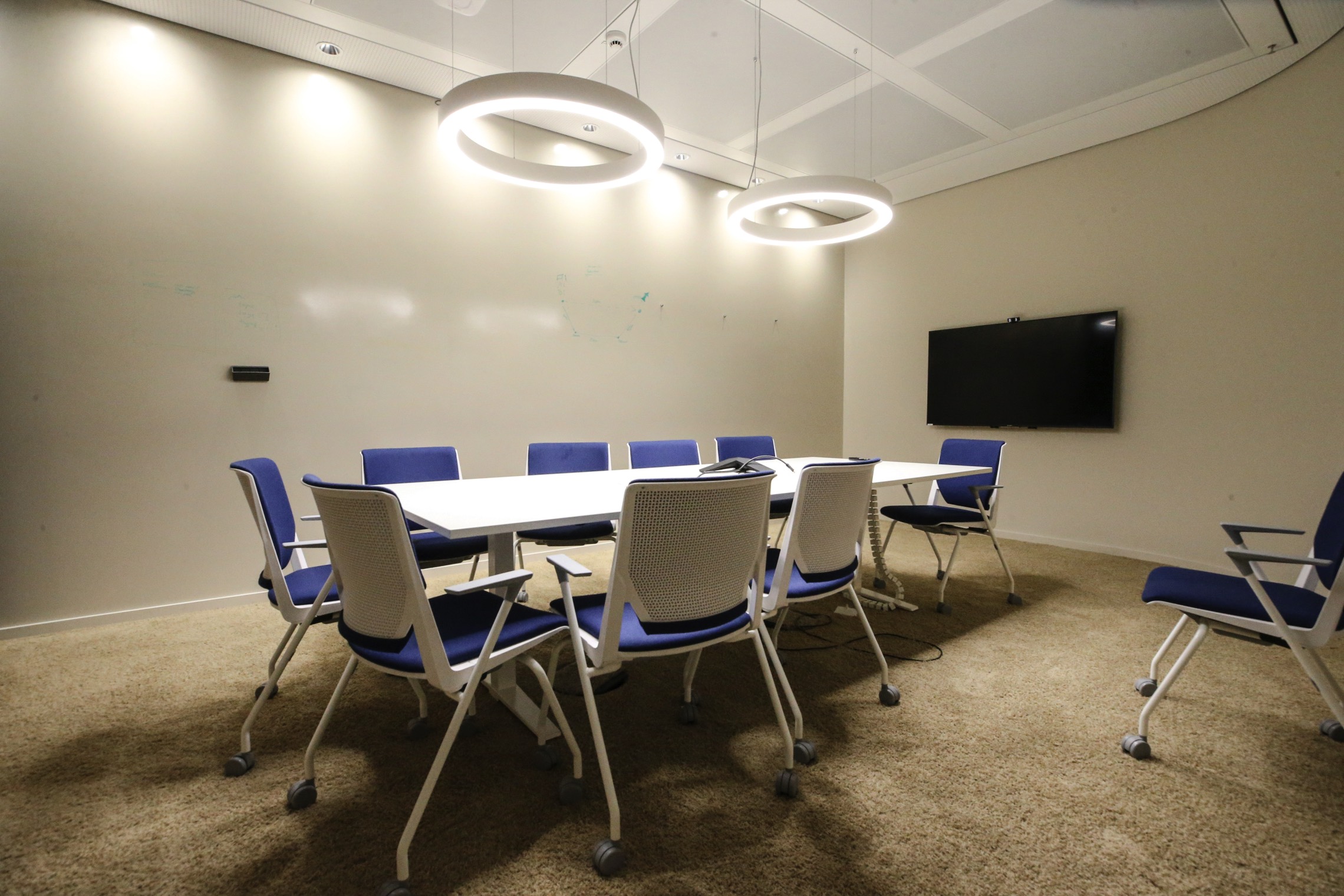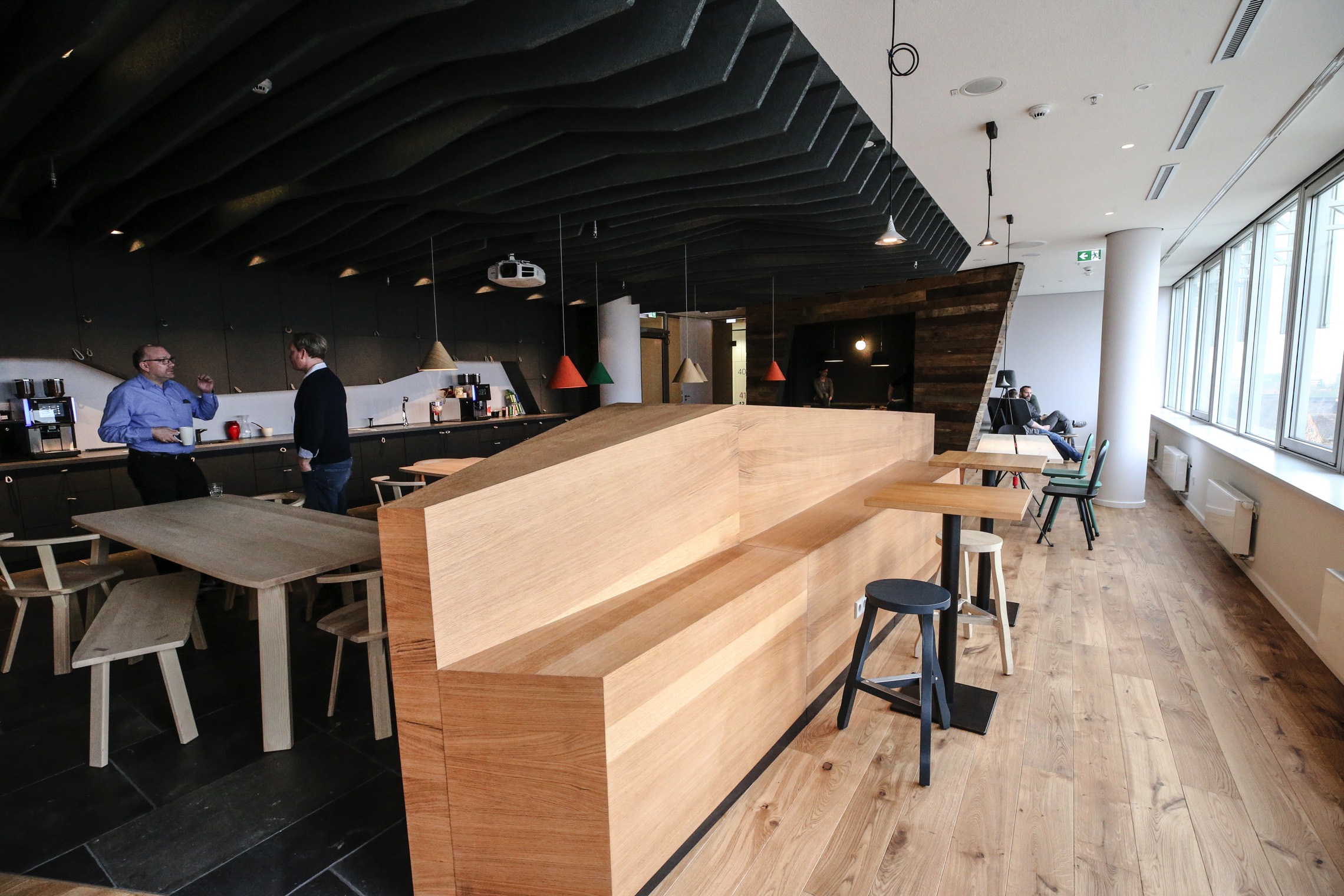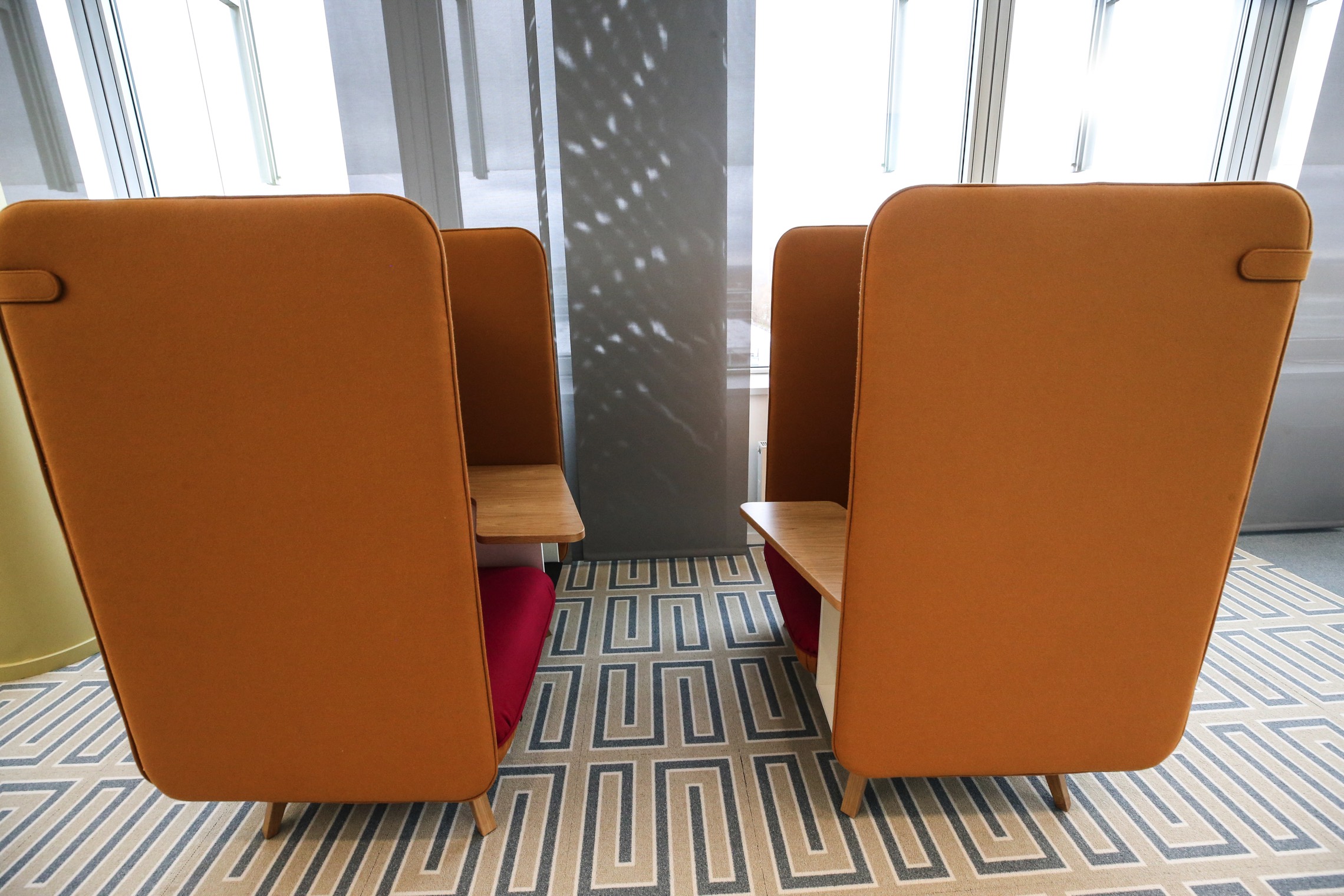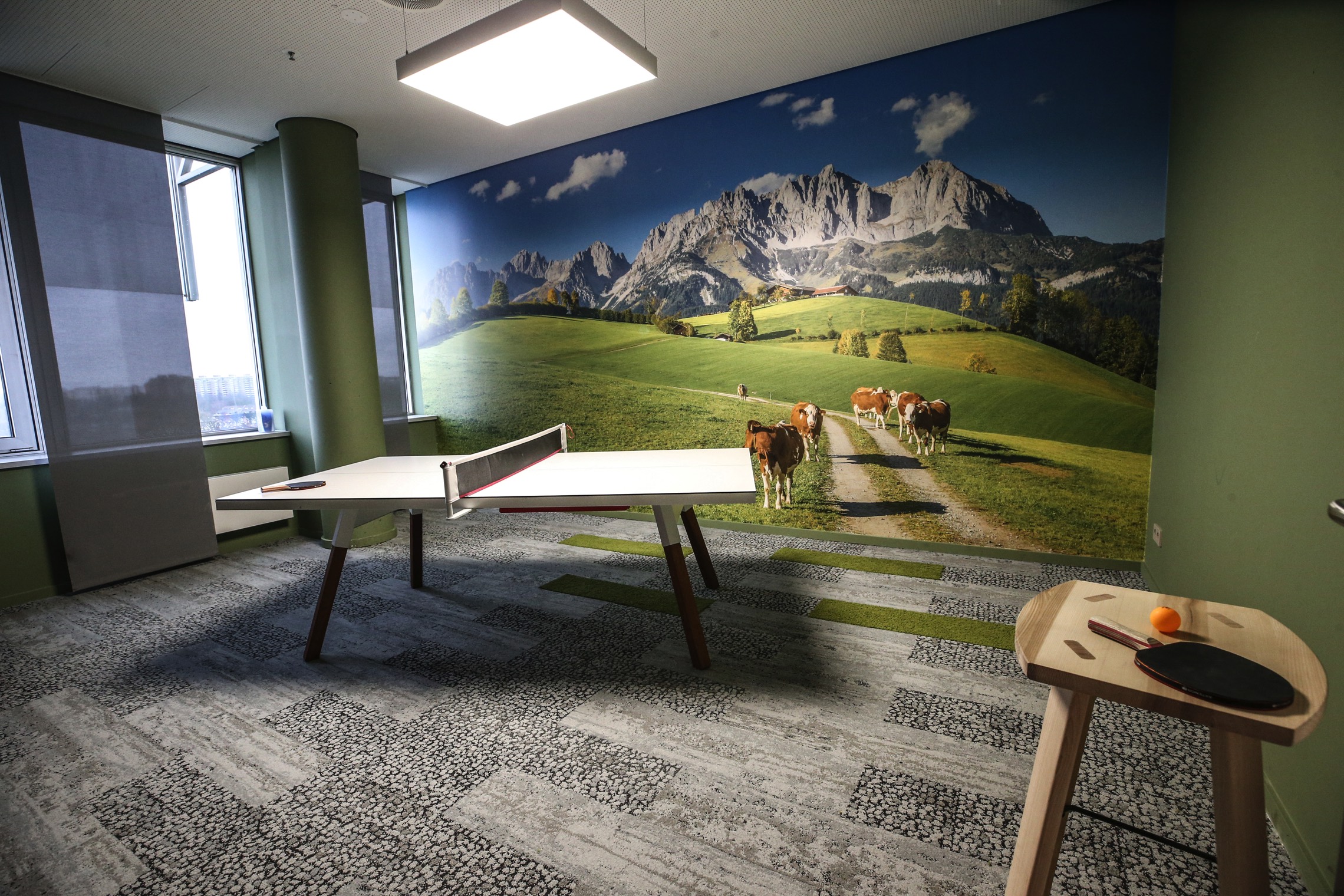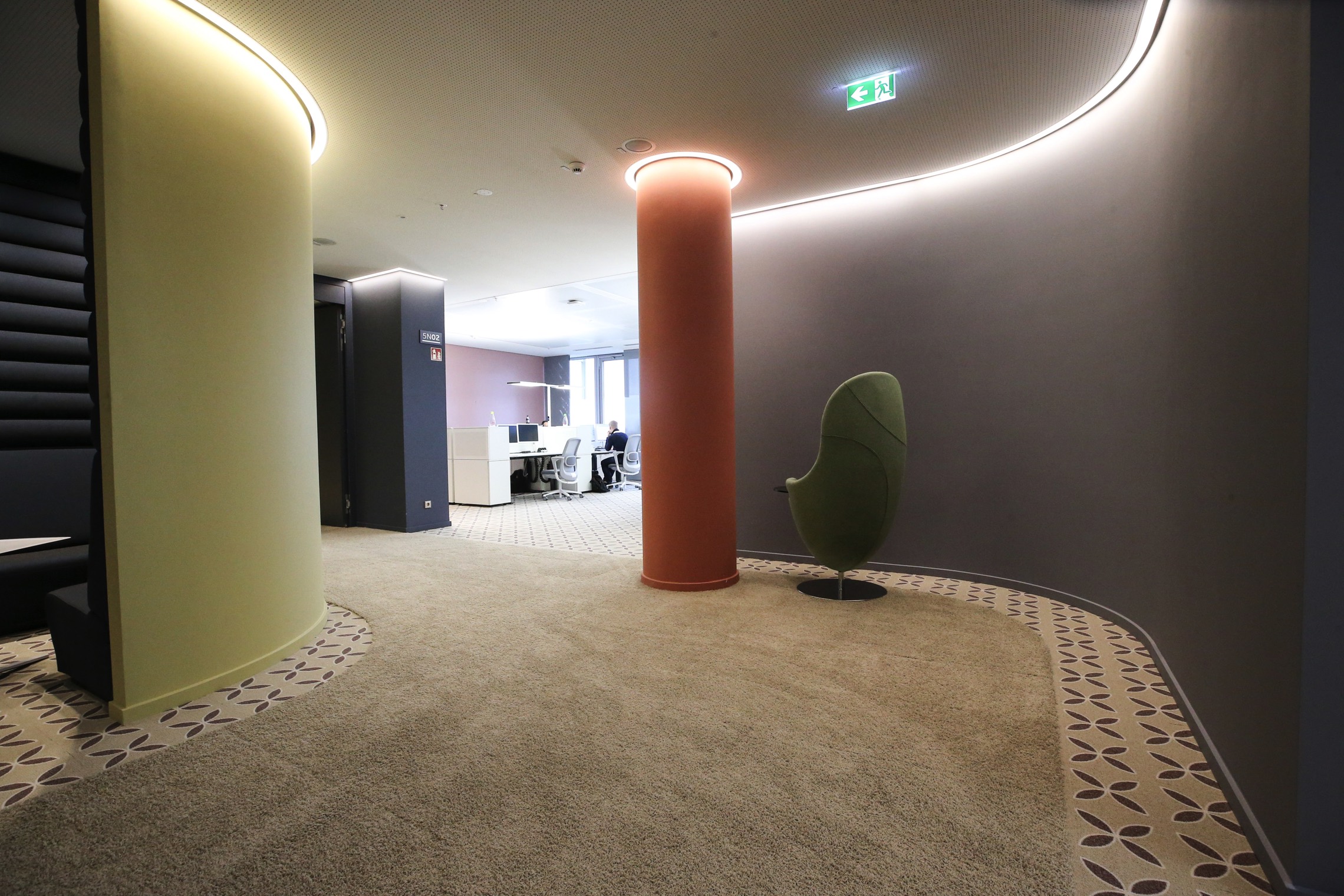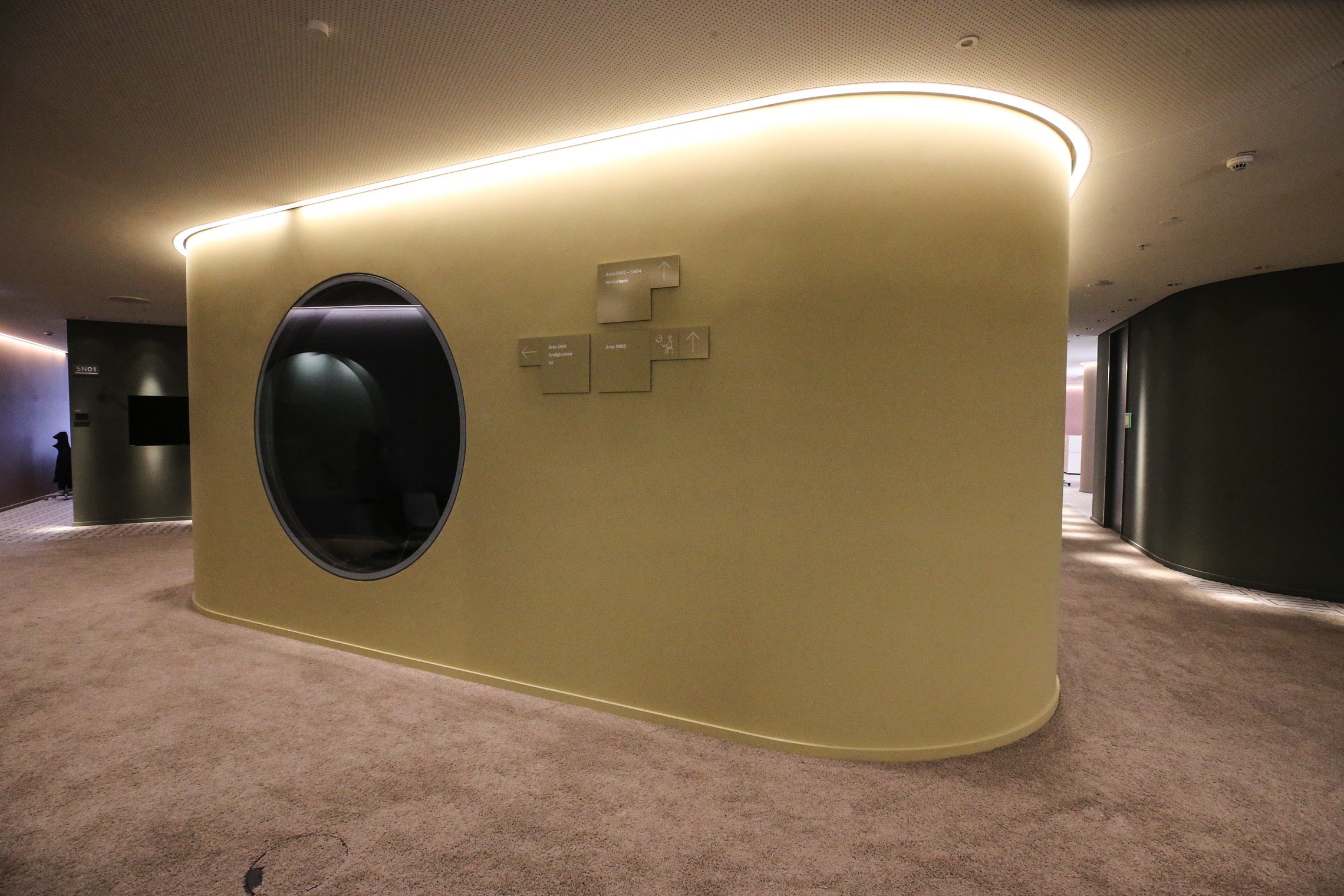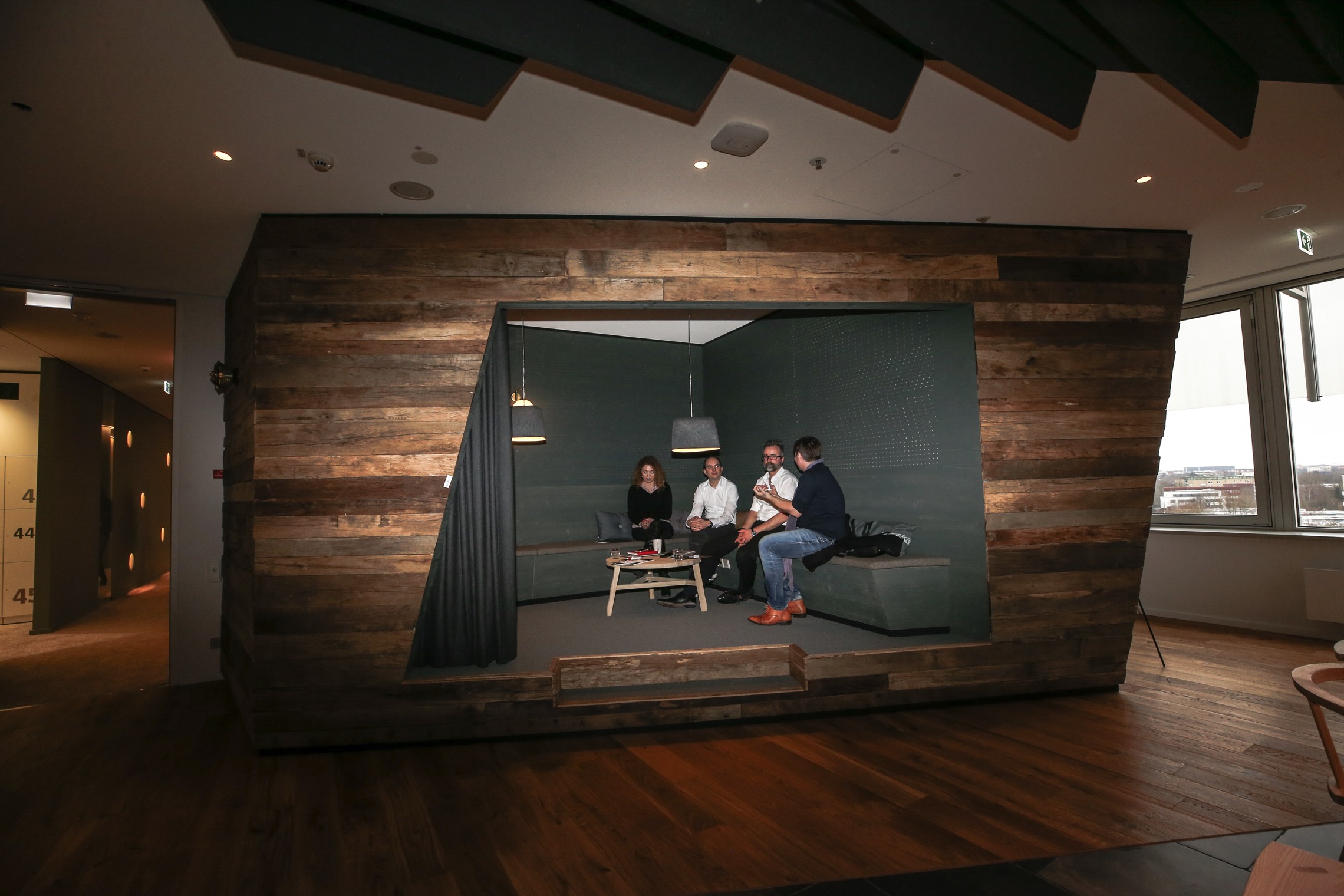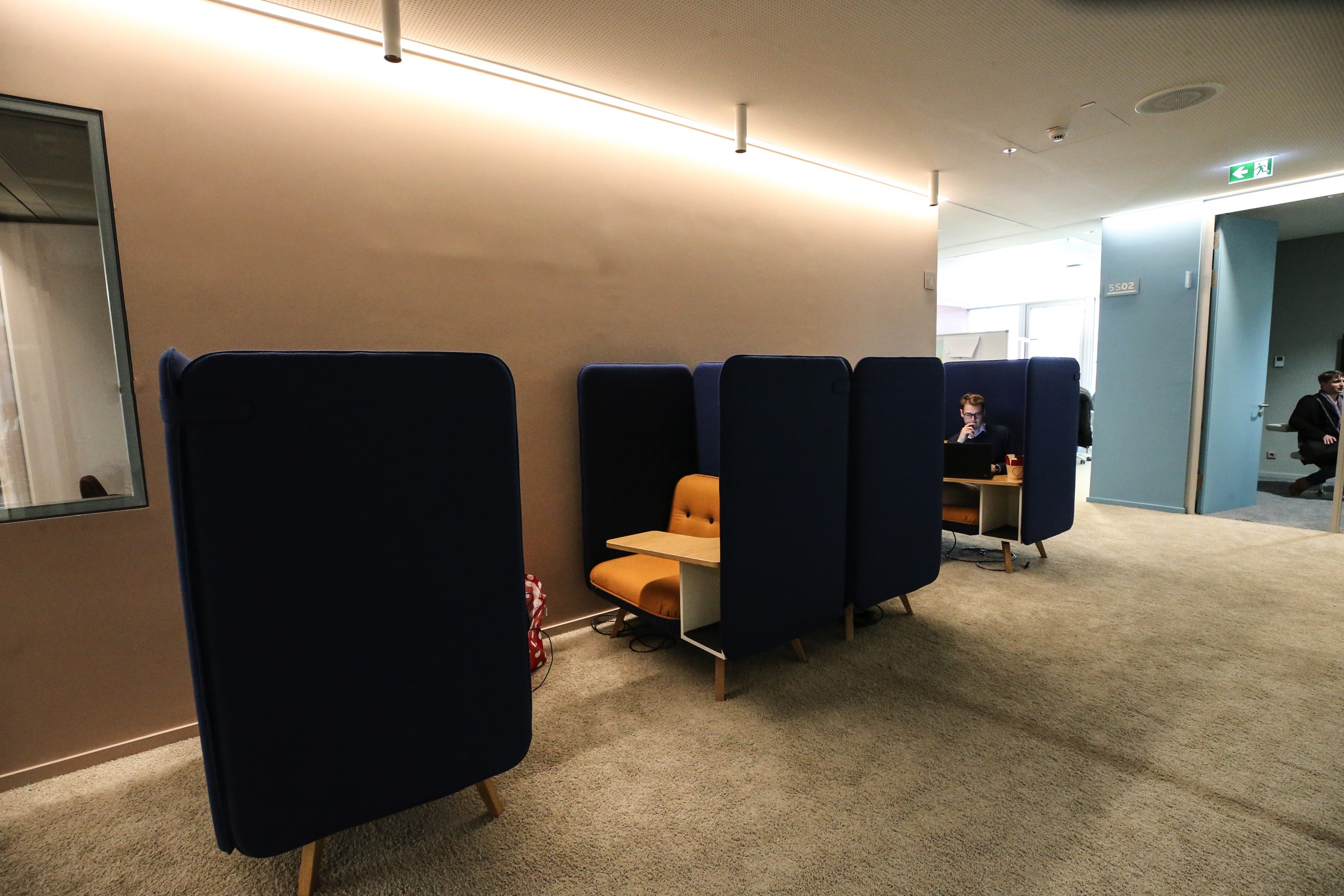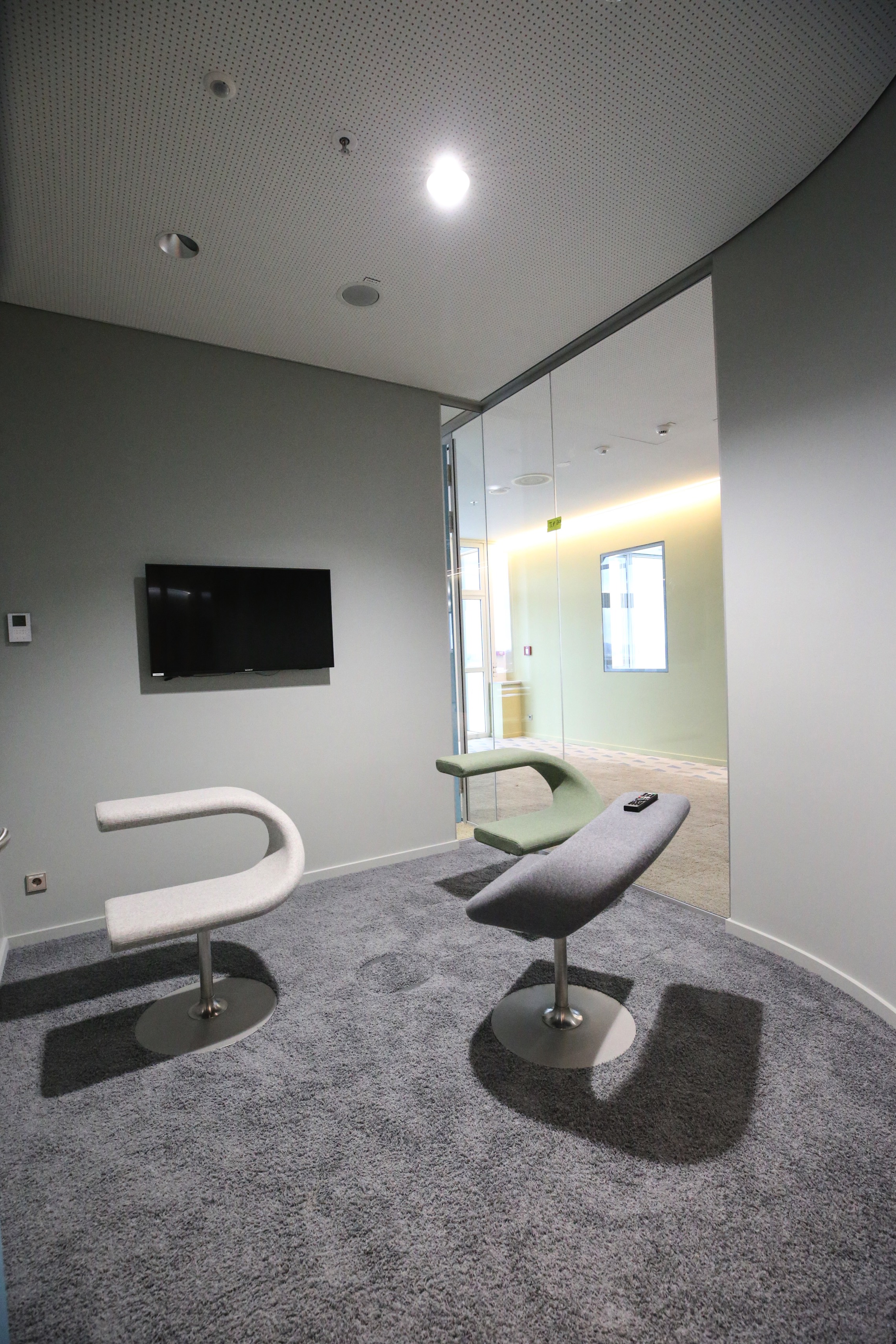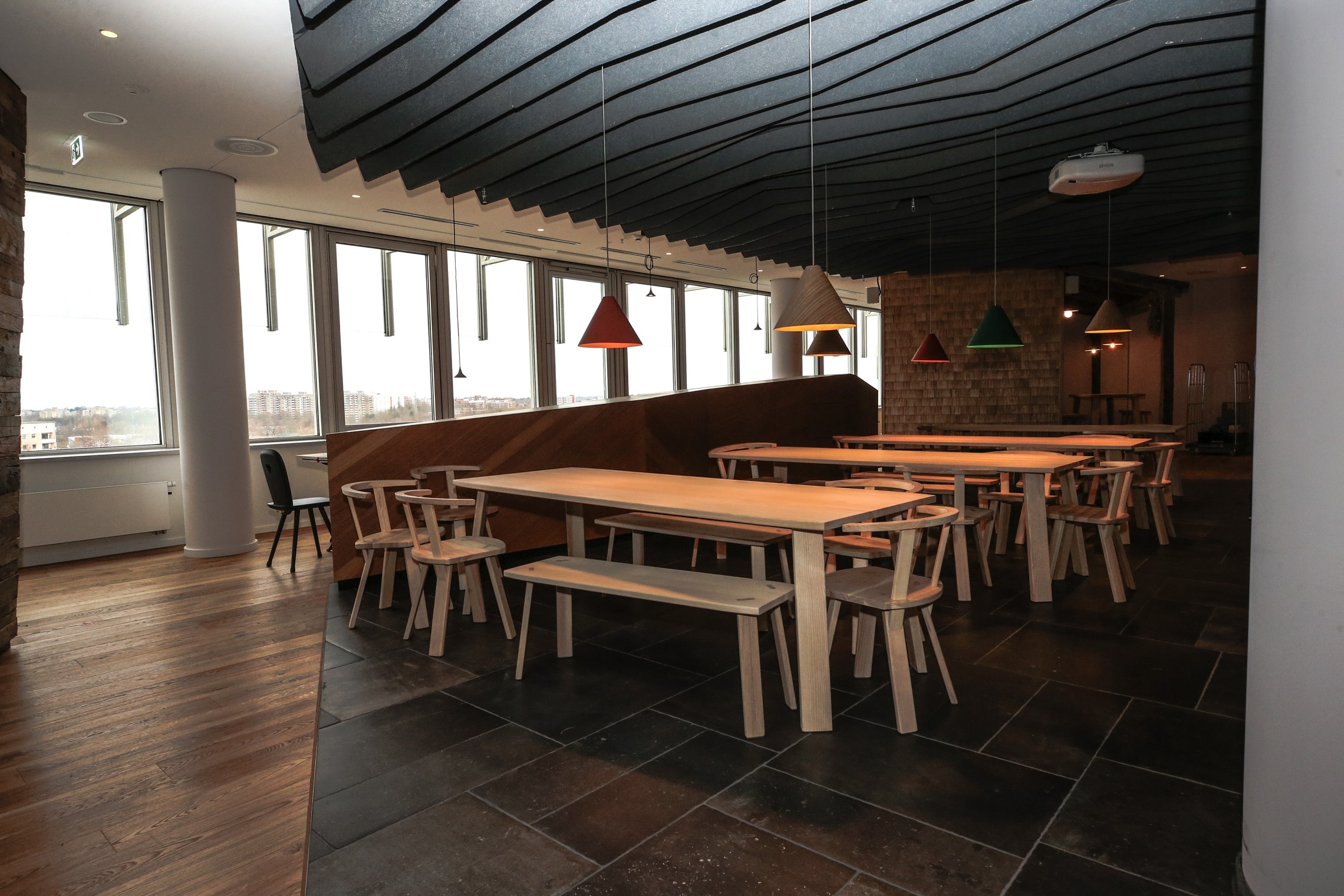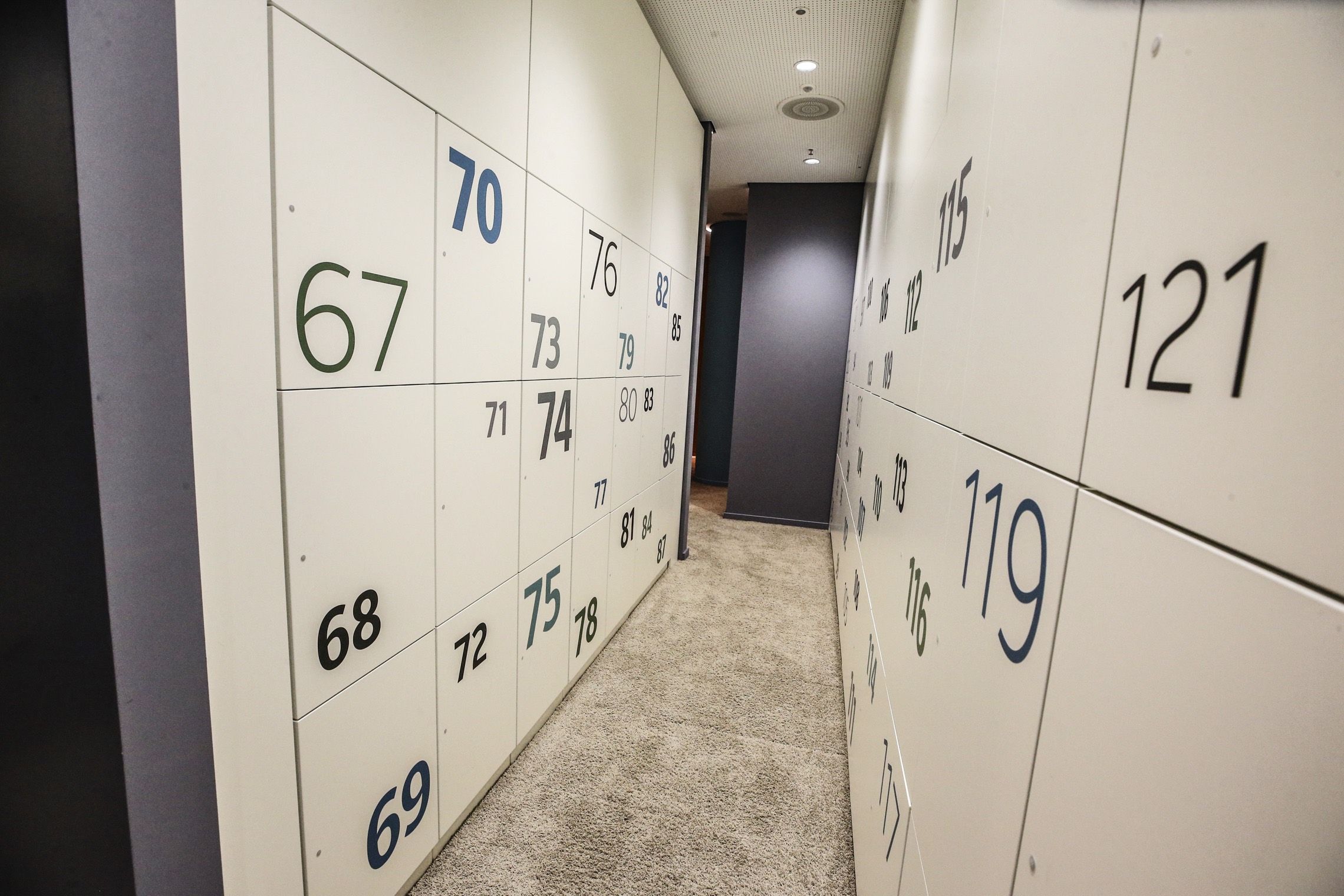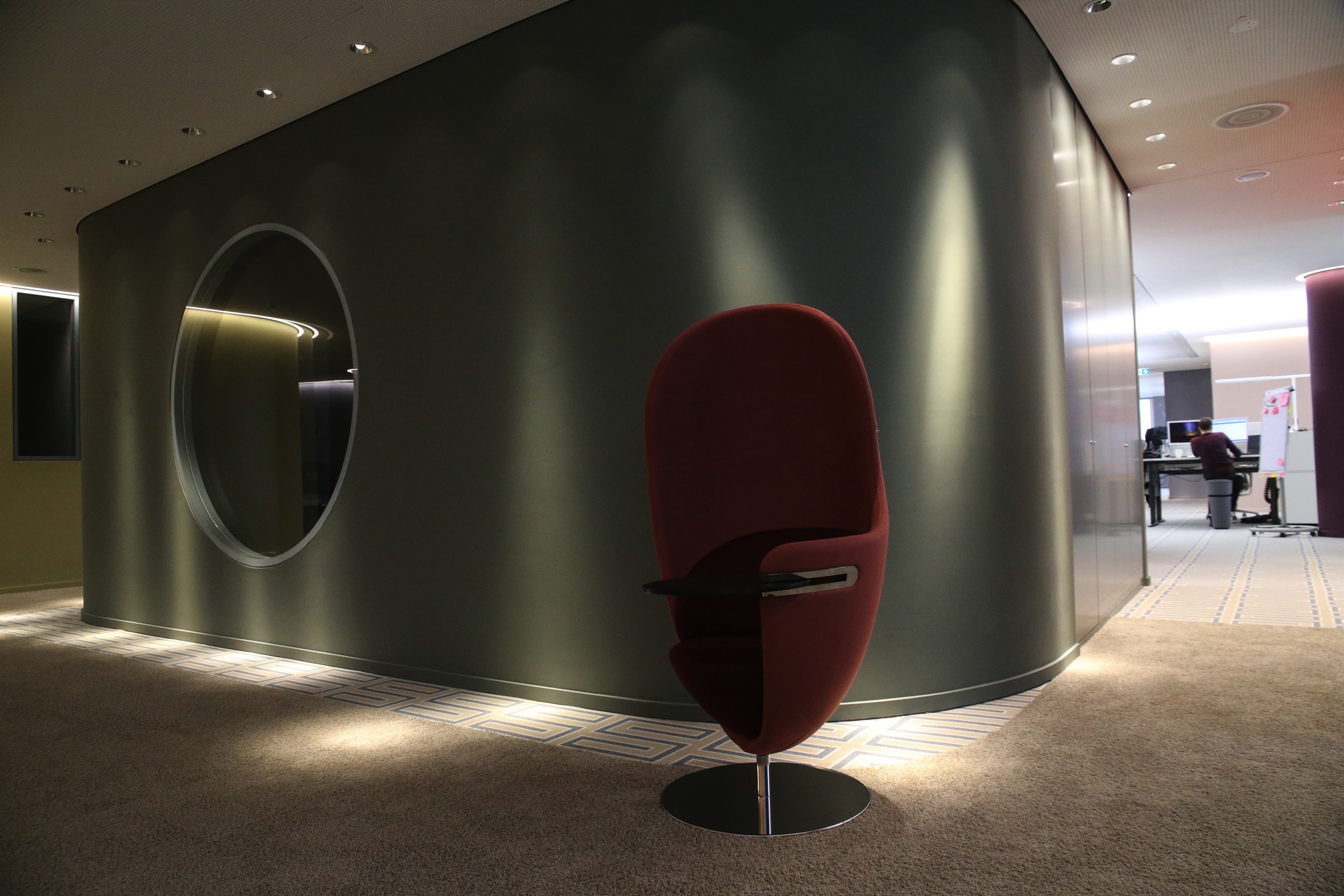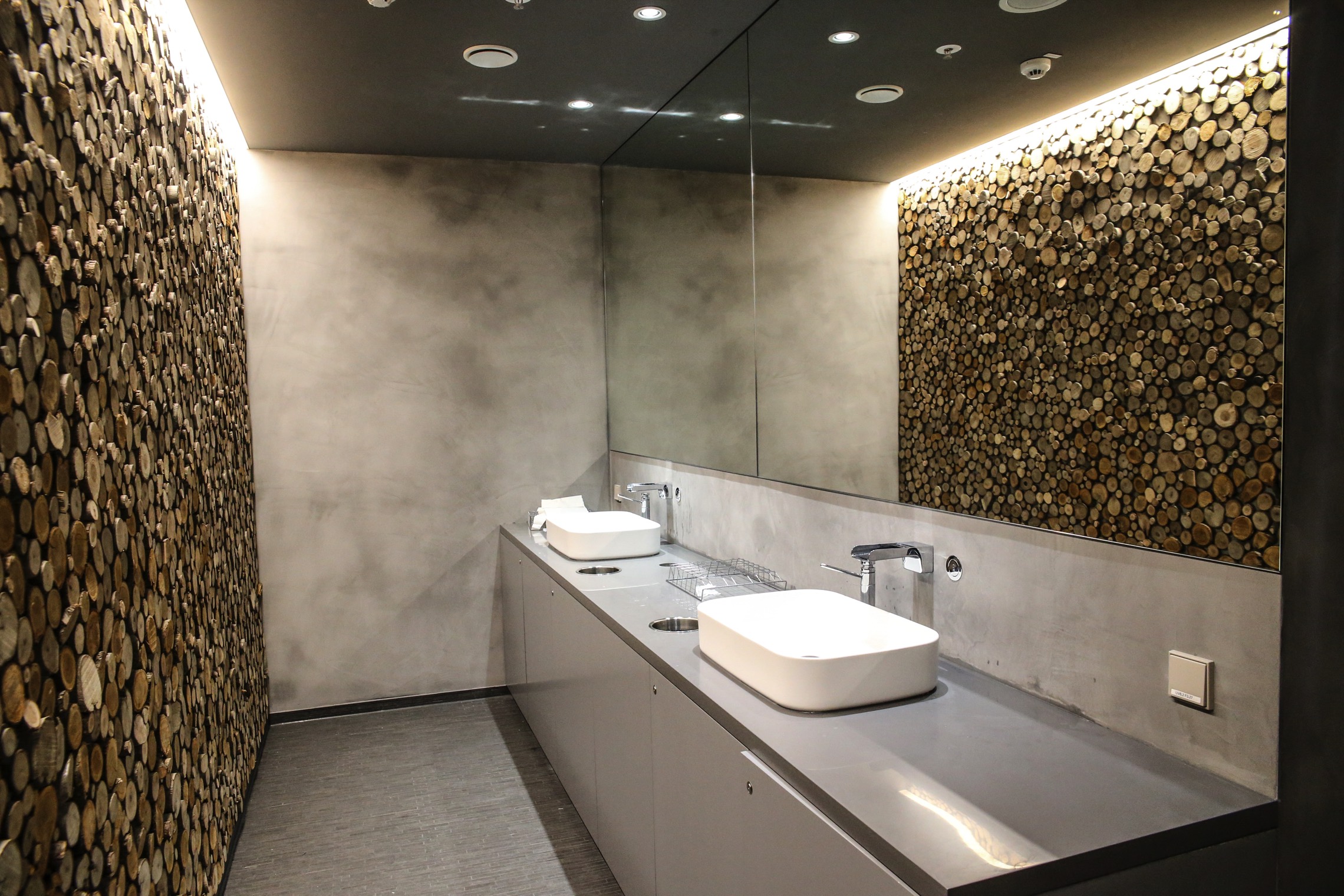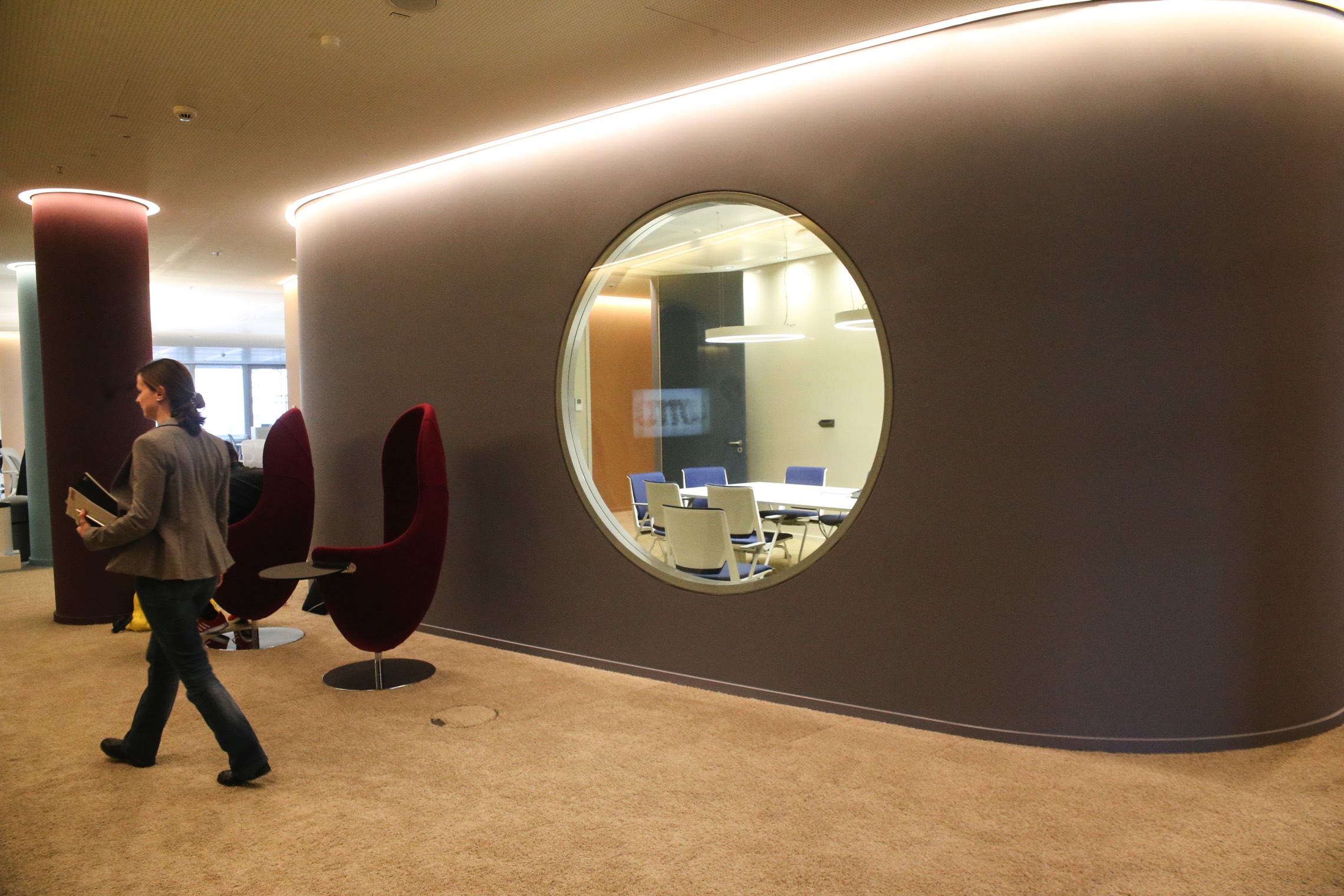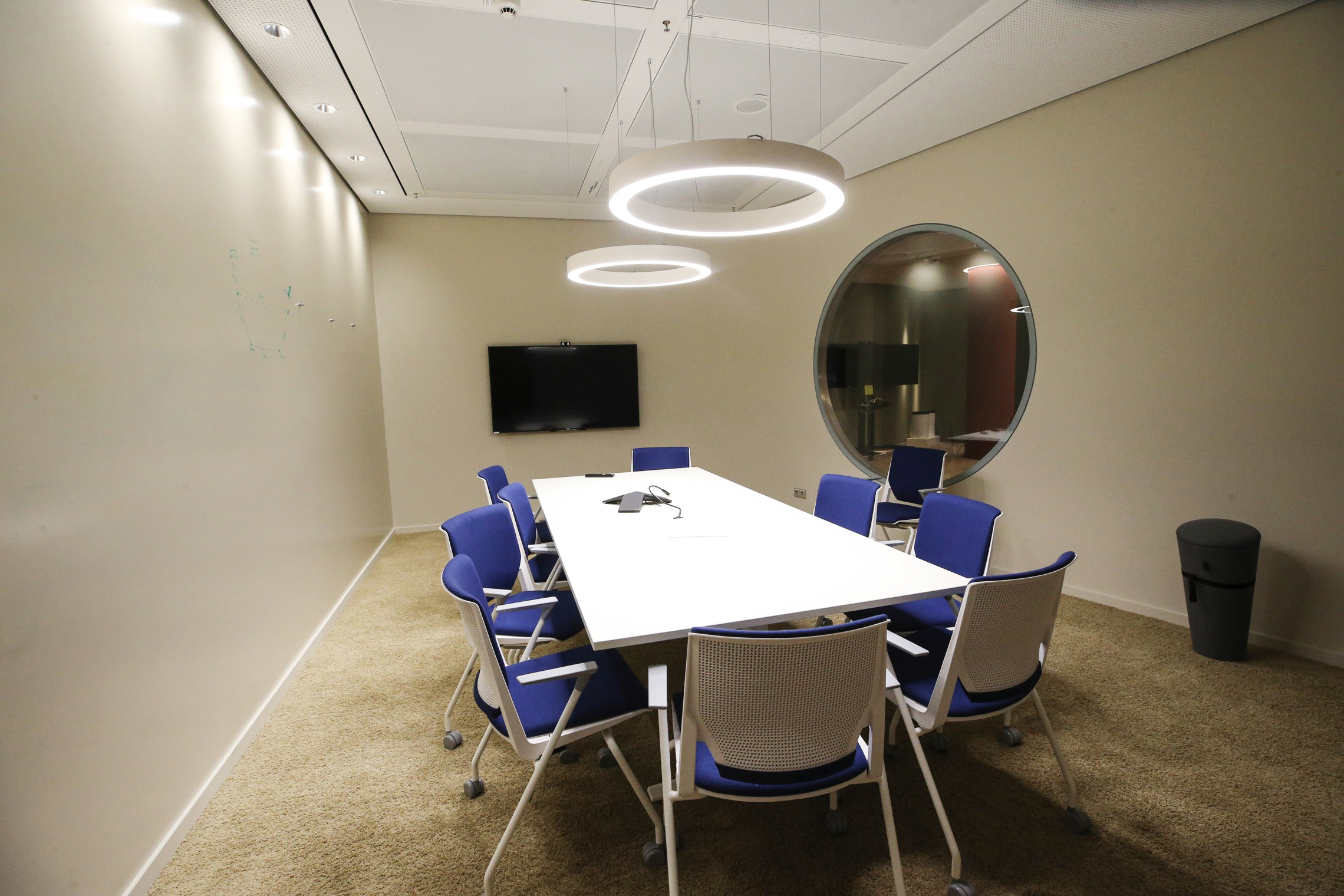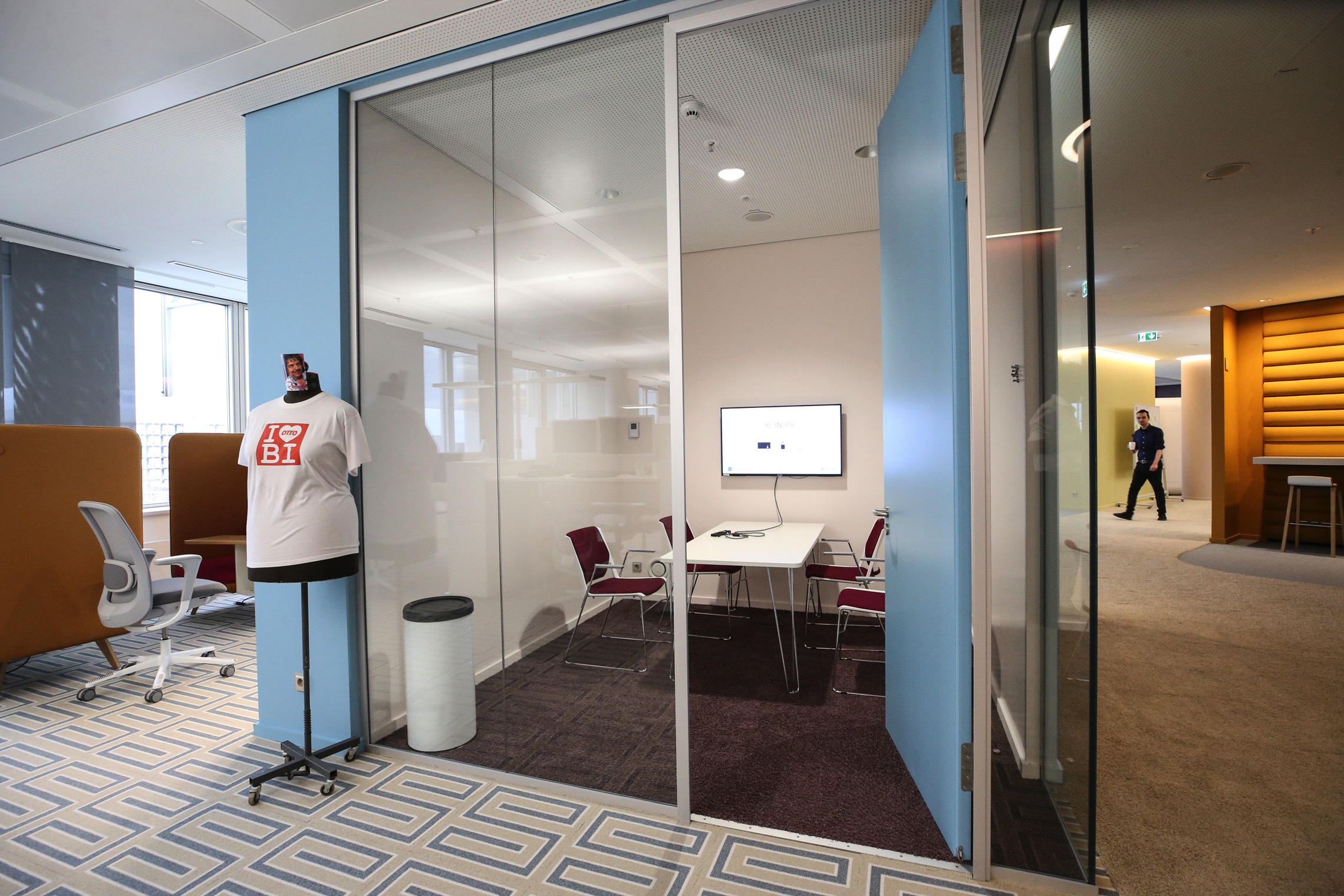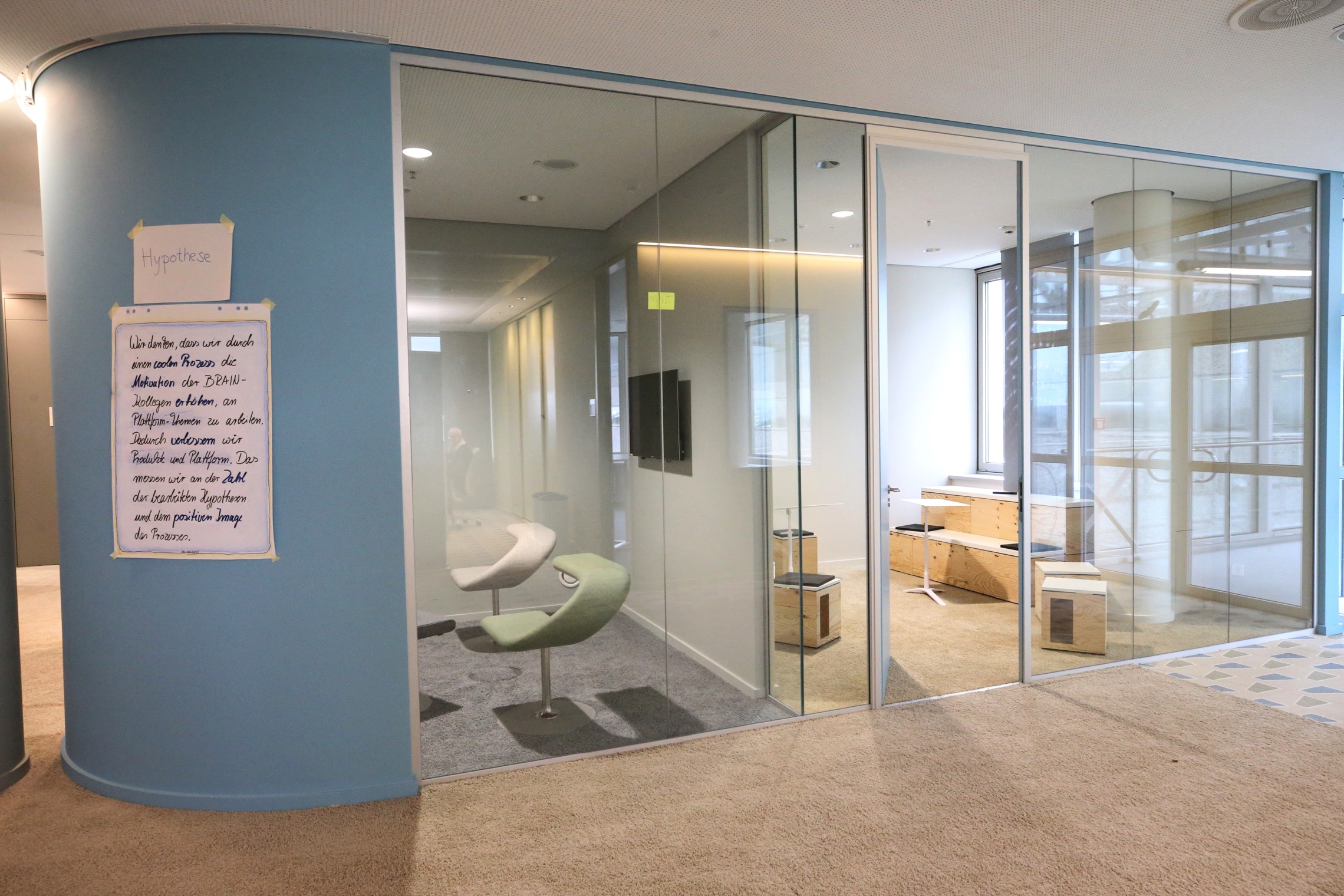 Photos: Otto, Hamburg, Photografer: Torsten Helmke
Author: Jonas Demel
© Office Inspiration
For the commercial re-publishing please contact office@officeinspiration.com