Welcome to a virtual tour of COLLINS' gorgeous, specially-designed collaborative HQ/Creative Lab in Williamsburg, Brooklyn!
The headquarters, designed by Thiel, occupies a 3,000-square-foot former retail space that includes all the necessary business features of their former office plus creative amenities like a library, meditation room, and communal work area. Comfortably accommodating less than half of the full COLLINS staff, the space is one of the first among agencies big and small to prioritize connectedness, creativity, and community for hybrid and remote teams.
Marking a shift away from the concept of a traditional office embodied by their original Greenwich Village location, the Brooklyn HQ, embraces a more collaborative, community-based spirit and feels "like a cross between your favorite coffee shop and your favorite bookstore," as Co-Founder Brian Collins puts it.
The new space is a street-level former storefront and artist's loft located in an 1870s brick building that is equipped with skylights and access to an outdoor garden. At the front of the office, you'll find an expansive library complete with a hanging fireplace, housing well over 5,000 volumes that cover a wide variety of genres including mythology, history, science, architecture, anthropology, philosophy, music, economics, and more.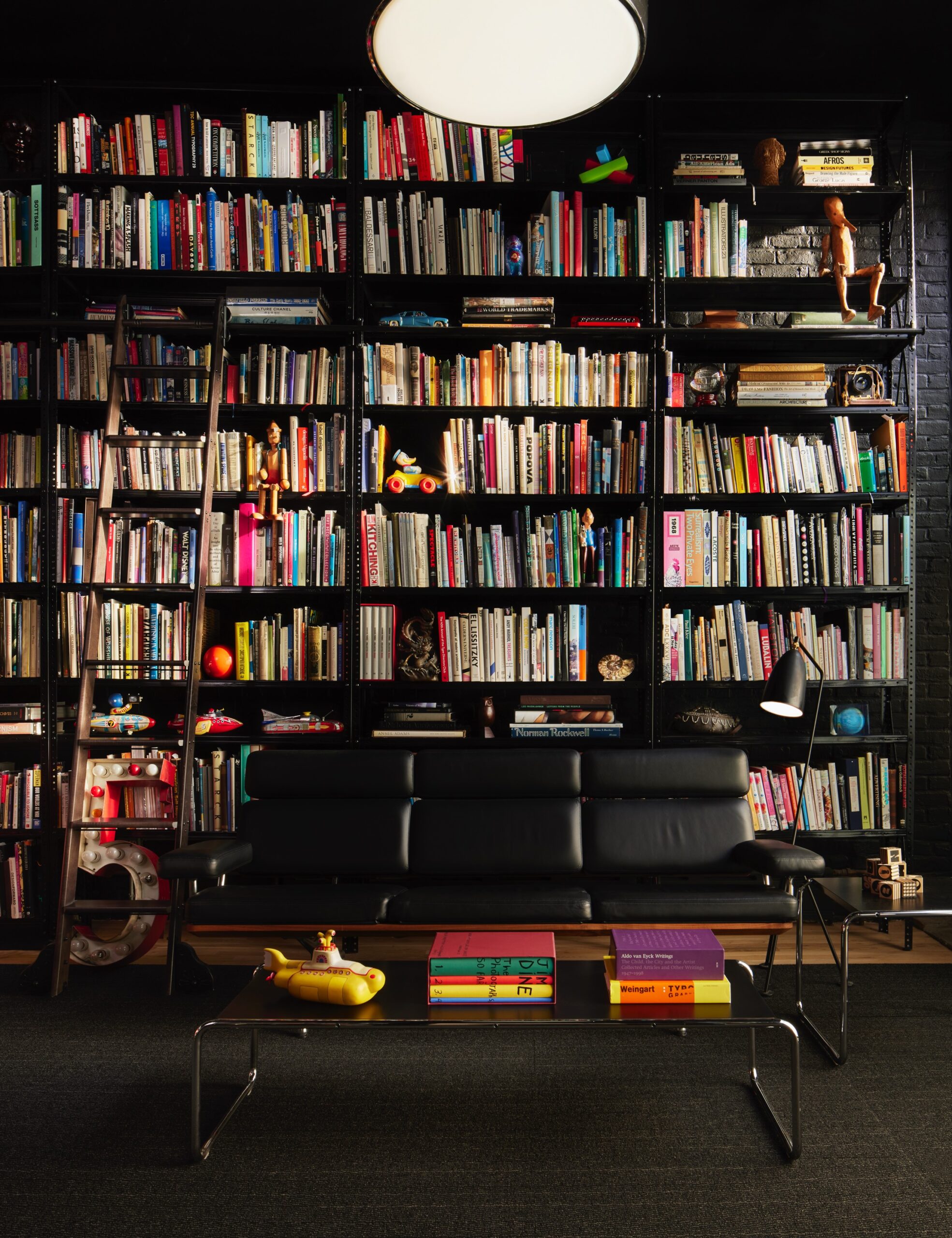 The library is the first thing you see when you enter the building. Employees and guests are invited to bask in the colorful space when met with hundreds of books lining the floor-to-ceiling shelves as they come and go. There are even comfy spots to sit and take in the creative energy the space emits.
Up the staircase is the secluded meditation/yoga space that, if opened up, gives a serene aerial view over the entire studio. There, a large workshop and TV studio are housed for team meetings or classes.
What other office buildings do you know have showers? In this office, employees are granted maximum comfortability with access to bathrooms with large showers in case anyone wants to freshen up following a long day. Along the way, you can also find a full kitchen for employees to cook at any point in the day. On the other side of the bathroom and kitchen sits a sleek, black and white conference room bathed in sunlight from the skylight above.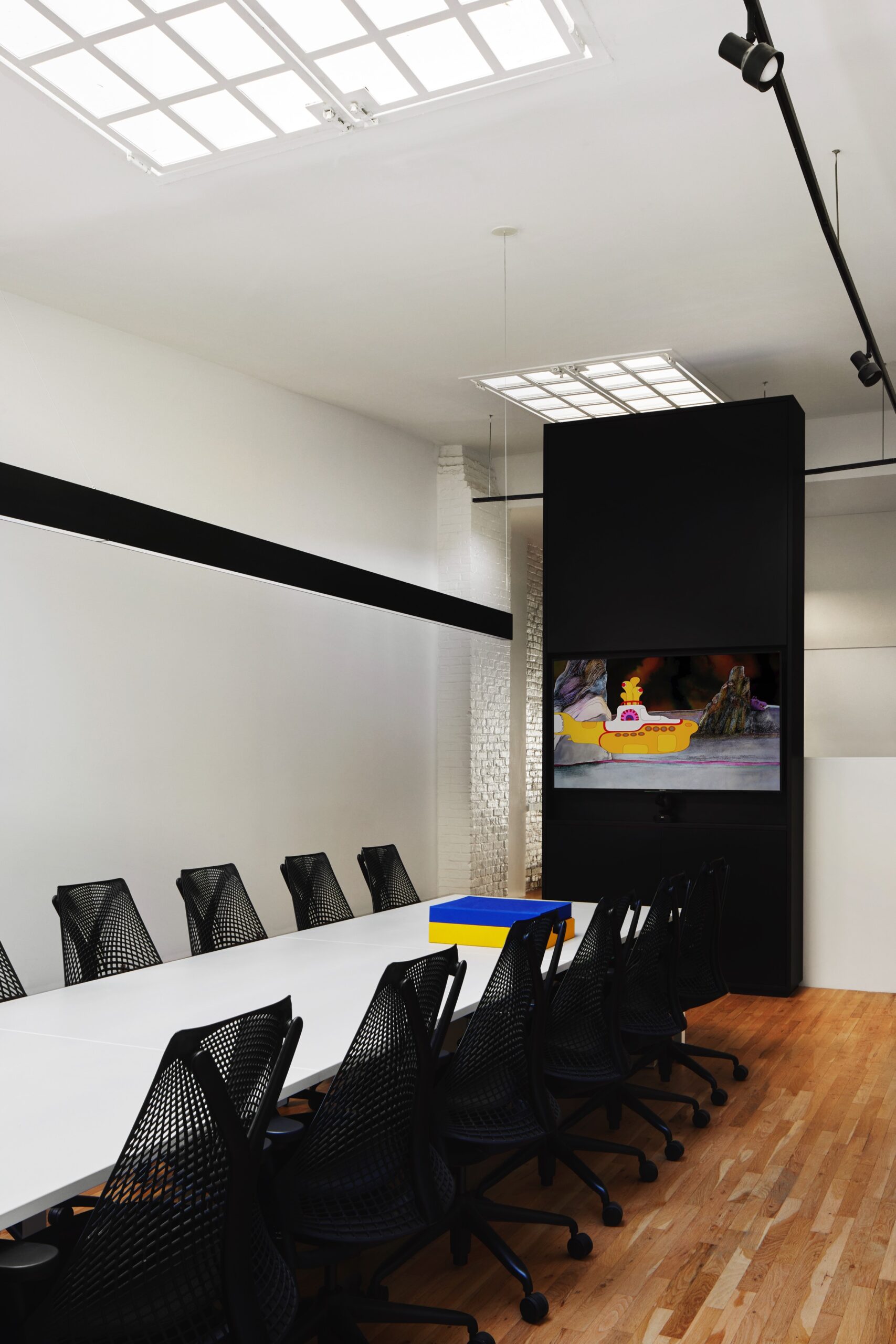 Overall, the new HQ's chic and charming style emphasizes COLLINS' mastery of design to all who enter — down to the Herman Miller and Knoll furniture and other one-of-a-kind items, including retro finds from various antique shops in Palm Springs and New England.
Quote:
"Design is not what we make. Design is what we make possible for others," Collins reiterates. "Design is how we empower others to try new things. To do more, bigger, better. To be different, delightful, fantastic, and fabulous. To help people find their own path to the future."