"Our new Showroom Office"
The 700 square metre office in the Gärtner showroom has been completely redesigned. Here, you can find an interdisciplinary mix of more than 30 people from the fields of property & furnishing consulting, order processing, interior design, marketing and management all working together. First of all, a detailed analysis was carried out to answer the questions: How has the working world changed? What's the way of working in the future? A major goal was the harmonious coexistence of communication and focus.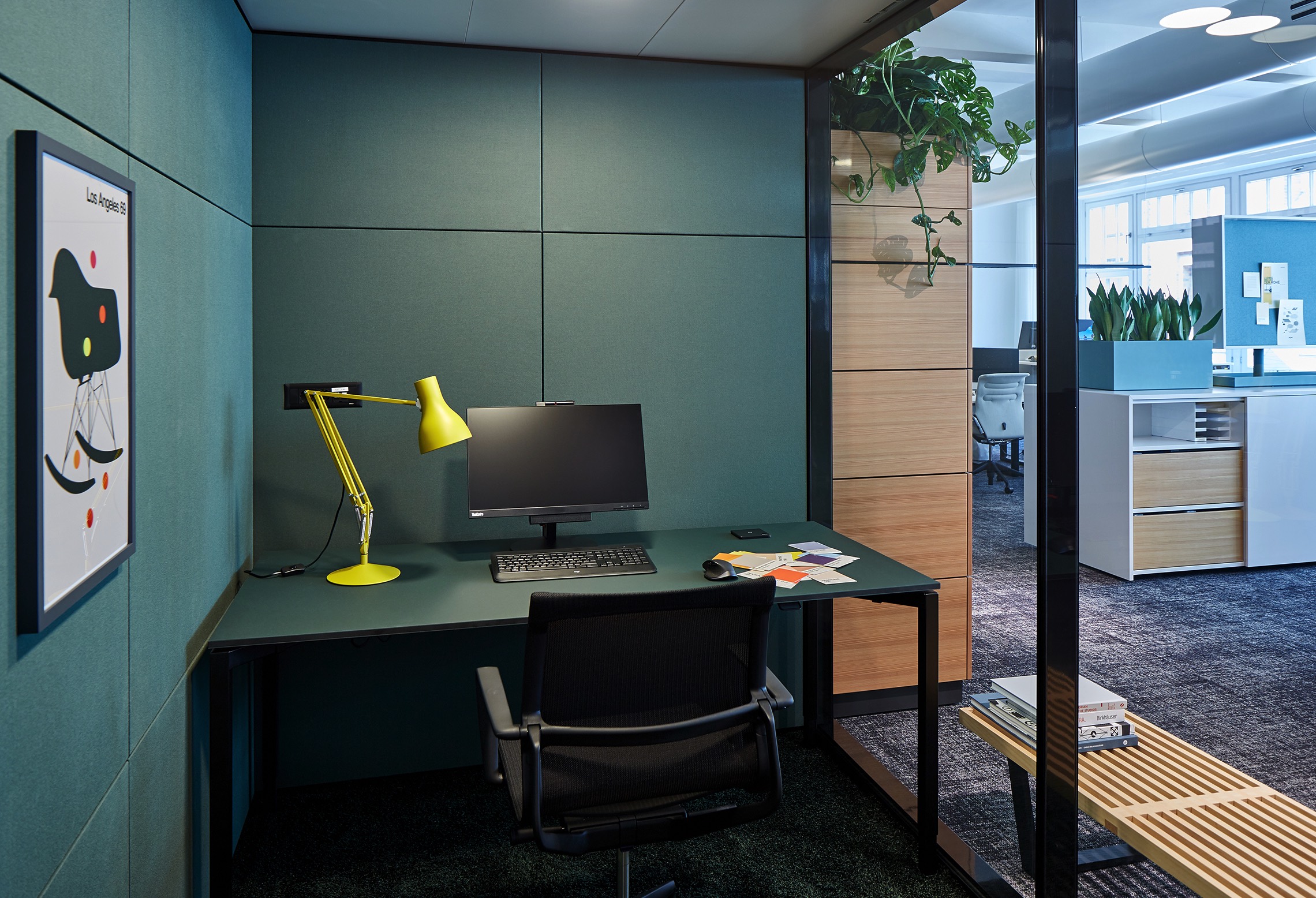 The Open Space Office now offers many relaxation areas, but also a range of different meeting options from the lounge to the conference room, all kitted out with identical technical equipment.
The workstations are arranged in clusters of 4 along the windows. The spaces are divided into zones by means of focus and phone booths, the tried and tested Gärtner huts and a meeting room with glass walls. These features enable you to achieve the perfect blend, switching seamlessly between communication and focus. What is more, the use of acoustic ceilings, acoustically optimised carpeting, perforated furniture fronts and felt-covered wall panels, ensures pleasant acoustics throughout the room.
In the workshop you will find a wide range of colour and material samples, which can be used to create collages for projects at a standing counter.
Warm materials such as wood as well as colourful accents, adorned with pictures, pieces of furniture and lighting, make for the perfect ambience. And especially important is: The office greenery! In order that the plants in the darker central zones also feel at home, they receive their very own light supply at night.
And that's not all – a ventilation system has also been installed, which, despite its industrial look, blends in well with the old building structure of the Kontorhaus, which dates back to 1908.
The lighting in the office has been completely converted to LED. This includes several different types of lighting such as floor and suspended lighting and table lamps, to show off the range of effects that these types of lighting have to offer.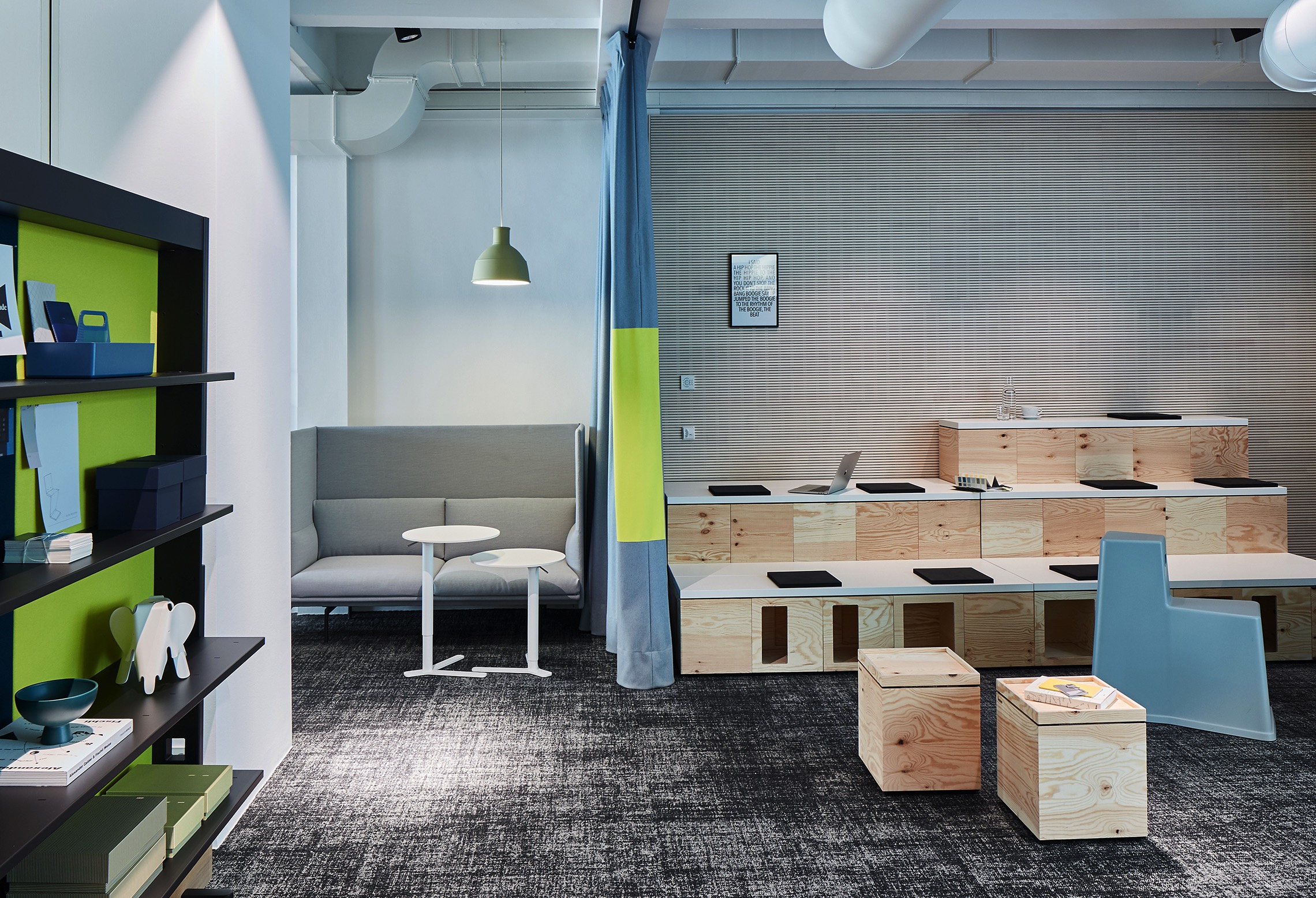 One particularly popular room is the theatre, which can be created by means of an electrically operated soundproof curtain. Here, there is a seating gallery, flexible seating elements and rollable media technology. This means that the room can be designed to suit individual needs; from team and face to face meetings to video conferencing and training sessions; everything is possible. However, should a basic configuration for project-based work be needed, then the room can be quickly and easily converted at any time.
And it's not only the employees who can benefit from the newly designed office. It's also available for clients to use as a source of inspiration and to experience everything that the new working world has to offer.