Gallup is a global analytics and advice firm that helps leaders and organizations solve their most pressing problems. Gallup knows more about the will of employees, customers, suppliers, students and citizens than anyone in the world and knows what matters most to them at work and in life and how those priorities change over time. And they use that knowledge to create transformation.
In the summer of 2020, the research-based management consultancy Gallup moved into the futuristic "cube berlin". The cube not only impresses with its highly prominent location between the main train station and the government quarter, but also with its kaleidoscope-like reflecting façade. At the same time, it is one of the most intelligent office buildings in Europe. As a "smart building", it learns from its users and adapts to their needs in order to generate energy savings and offer users engaging digital services.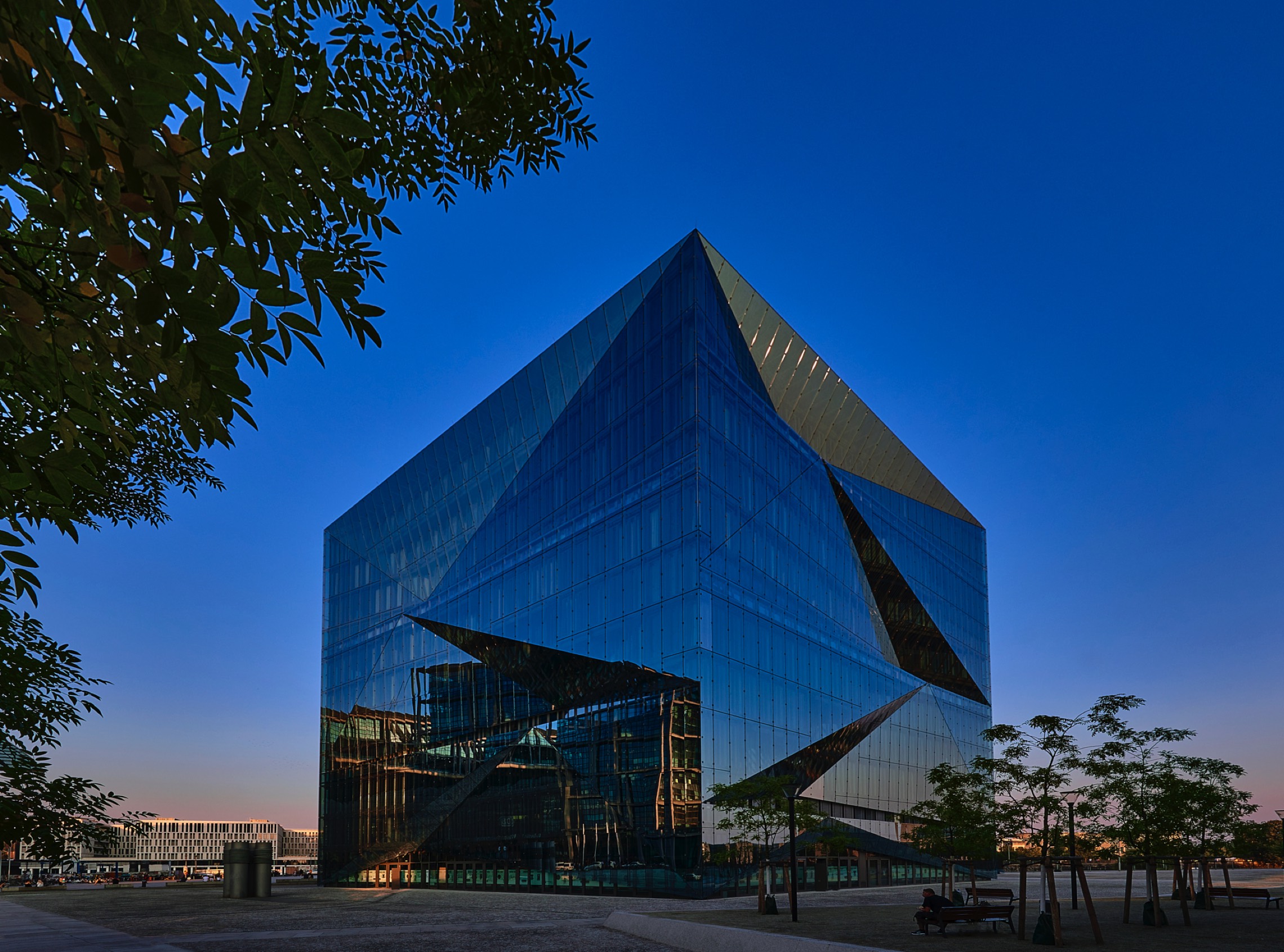 The idea of a sculpturally shaped building, that enters into a dialogue with users and the city landscape, is continued in the formal language of the furnishing and lighting of Gallup's office space. This is reflected in triangular, deconstructivistically arranged shapes and dynamic lines that continue from wooden inlays to metal struts and flooring. This holistic approach to design, together with the usage requirements of Gallup, merge into a clever and aesthetic symbiosis.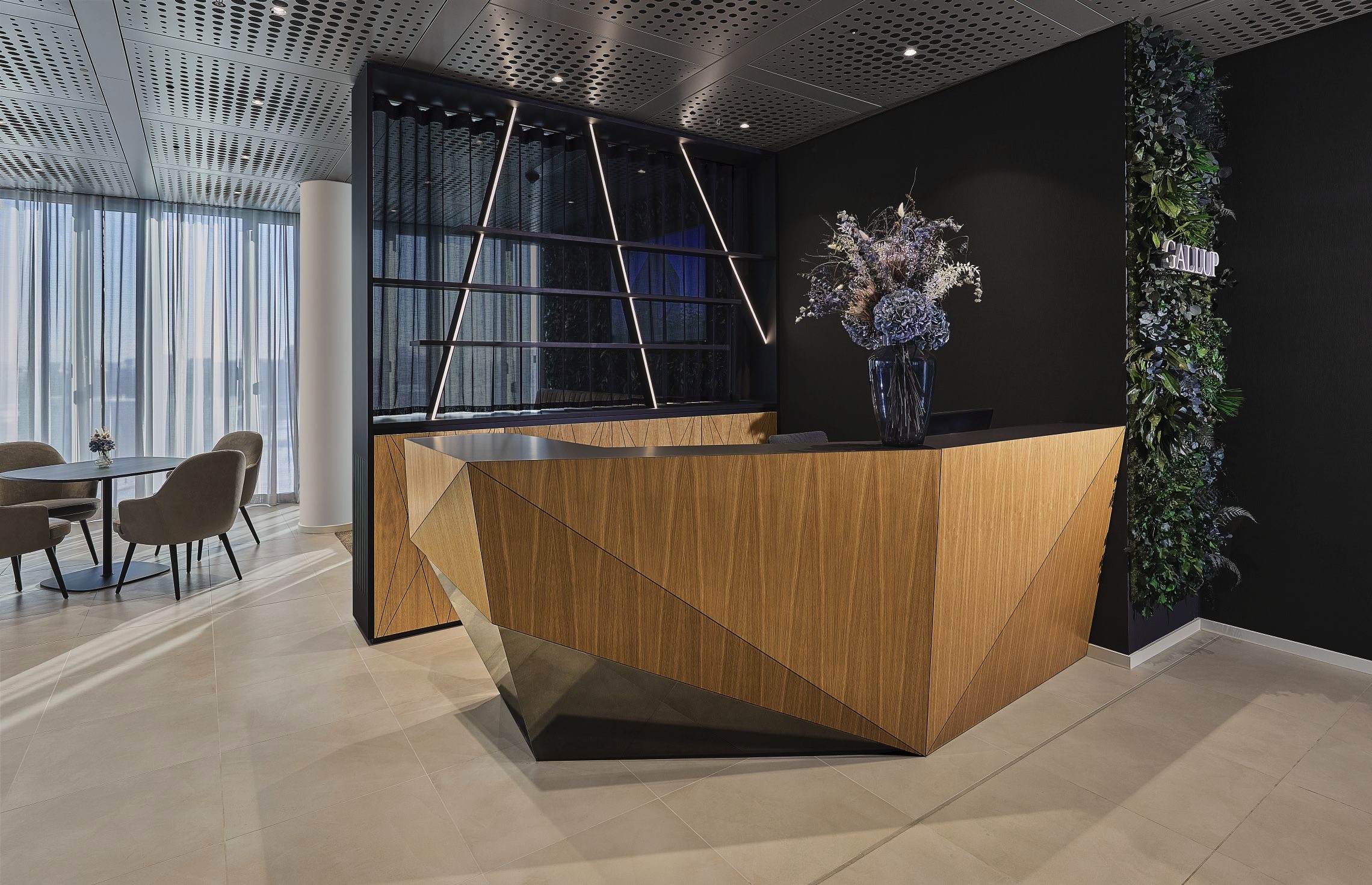 The balance of a highly technological workplace vs. our human nature with basic needs for warm materials and comfort is achieved with human-centric lighting, combined with nature-oriented design elements. Delicately applied colors emphasize the combination of high-quality surfaces with their heterogeneous structures.
The reception and lobby offer a spectacular view of the heart of the city and at the same time make this area the central meeting point for employees and customers alike.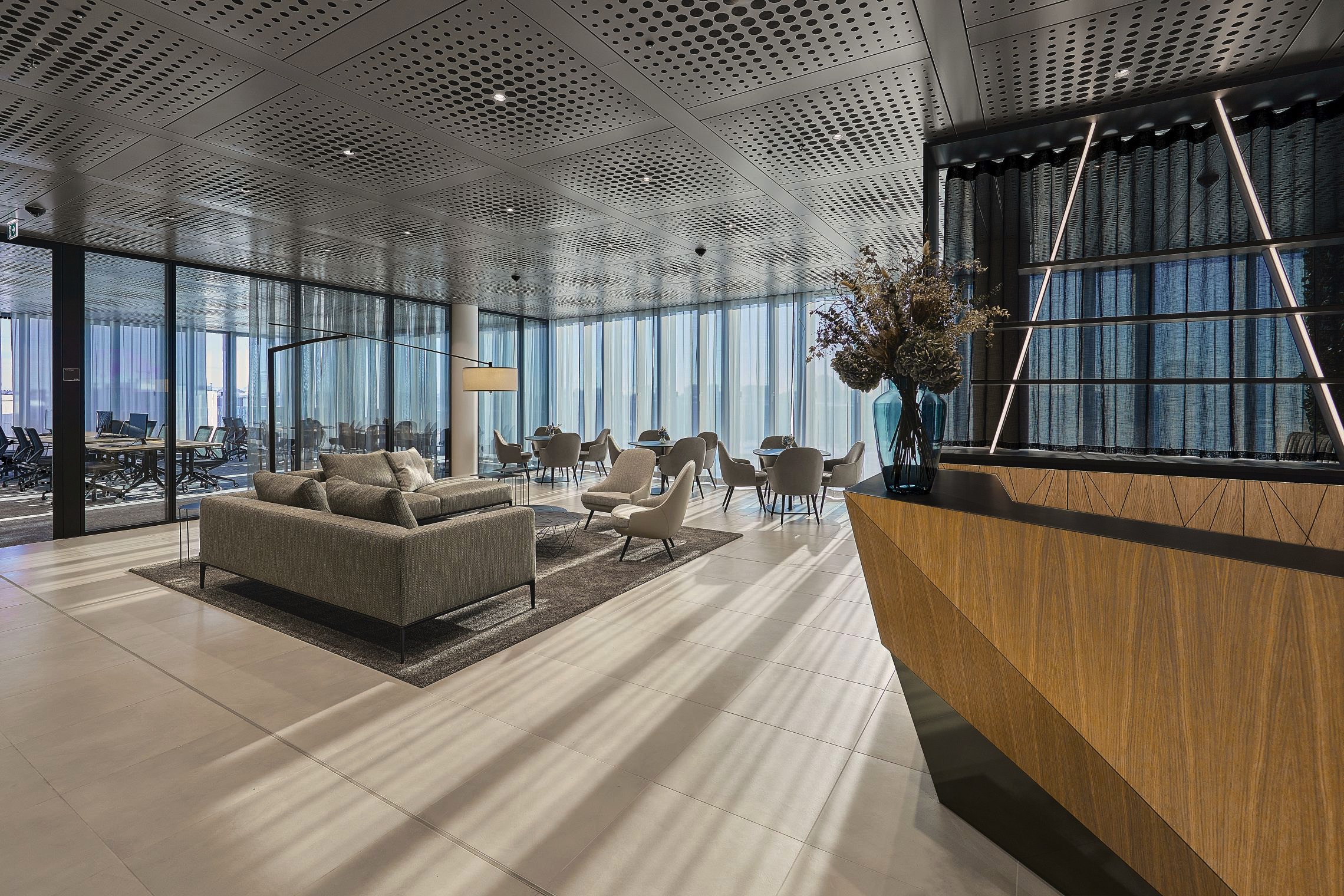 Closed meeting rooms are skillfully placed to alternate with open work surfaces. The booths, which are oriented towards the building core, offer space for retreat and for concentrated work. The training room, with all furniture such as tables, chairs, whiteboards, lectern and TV pedestal on castors, offers maximum flexibility for training sessions. Directly adjacent is the Board Room. As the most representative meeting room, it is completed with high-end furniture and state-of-the-art meeting technology. A tea kitchen in the lounge, the staff kitchen and other functional rooms complete the space.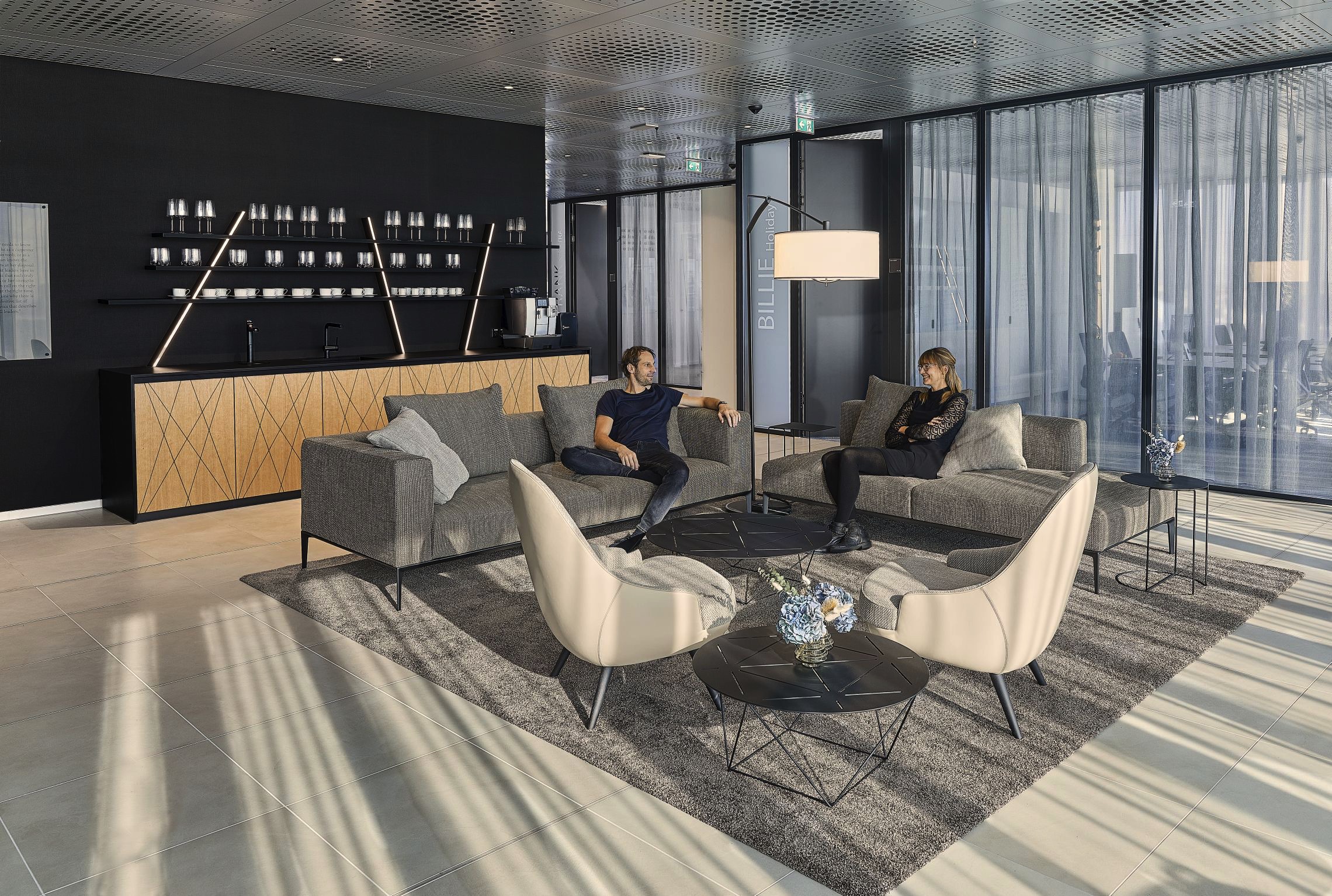 The result is a synergy of brand, building and function with great attention to detail – which caters to all needs and offers all possibilities for office culture to thrive.