ILLUME faced a challenge that many businesses face as they grow - the company needed more space. With 200+ people working at their headquarters in Minnesota, the candle-making company had outgrown its original facility to the point of being in 7 separate buildings—this was an operational nightmare.
ILLUME is a tight-knit family, so they needed to get all employees under one roof again. ILLUME achieved this goal with the company's new headquarters in Maple Grove, MN.
When designing the new space, it was essential to incorporate input from their employees. They remedied the problems below that employees had at their previous office space:
Not enough meeting rooms or technology in the meeting areas
Not enough storage space
Teams scattered around the buildings versus sitting near each other
Awkward process flow in manufacturing due to "making it work" as they grew
Incoming and outgoing distribution was a serious challenge when spread across seven buildings
The new building had to reflect ILLUME's culture, which is based on relationships and community, so all interior design selections and ancillary furniture and fixtures were carefully planned and curated. The space not only needed to be a place where people could gather comfortably, but it needed to feel like the brand—elevated and on-trend, with unexpected surprises that leave you delighted, like the plaster-coated fireplace, cubicles made of felt material, custom-built sofas, and benches in brand colors and a custom paint color for their ceilings that match their best selling fragrance.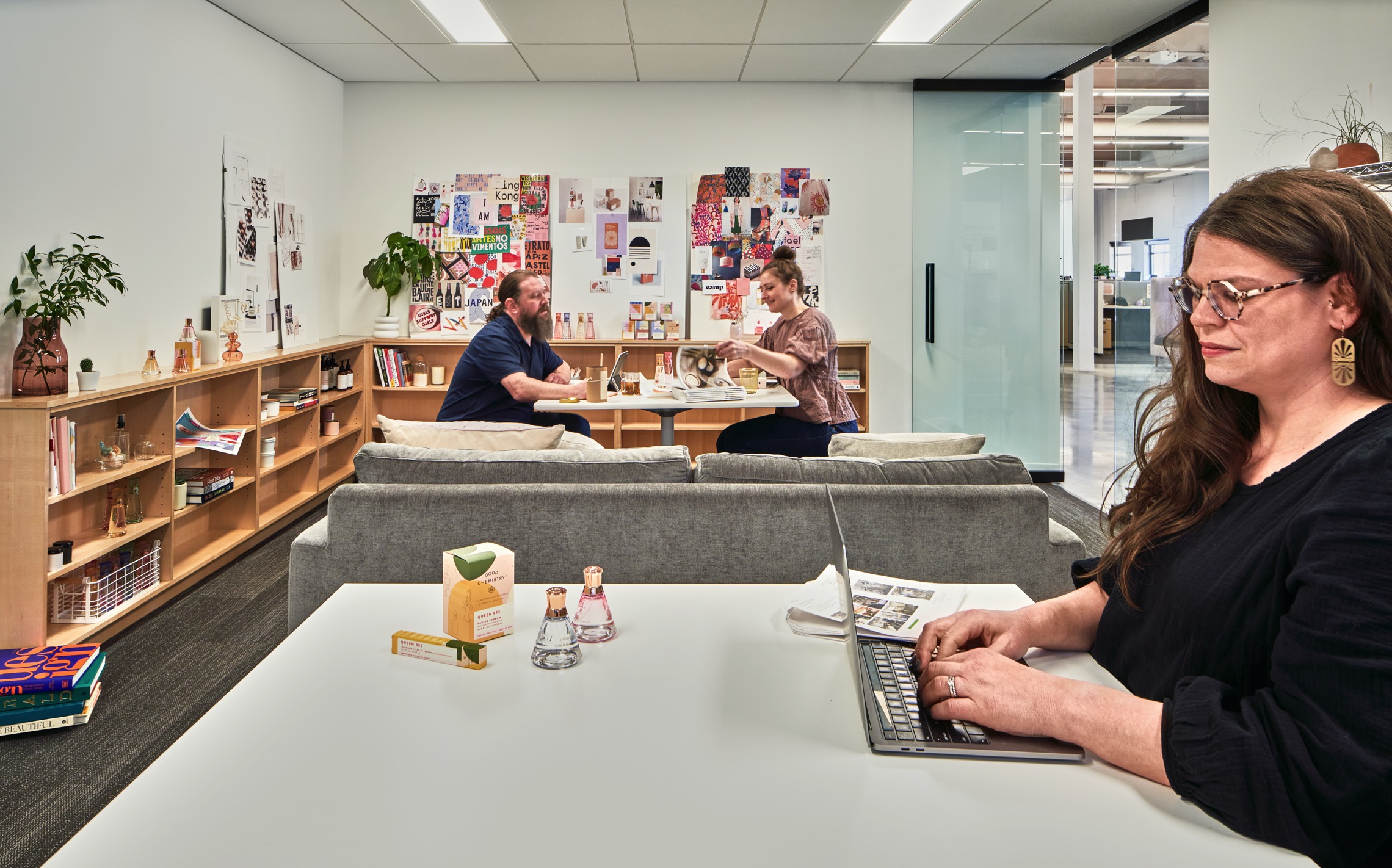 Additional details include conference rooms that are named after the brands and collections and feature beautiful branded photography that corresponds to the room's theme. ILLUME also plans on leveraging its internal talent of incredible illustrators to create larger-than-life murals on some of the larger walls in the space.