Having worked with The Argyll Club (formerly LEO) on three previous projects, we were prepared for the client's desire to create an imaginative workspace. The open, spacious layout takes full advantage of the dramatic double-height curved walls and roof, with expanses of glazing that flood the space with natural light.
The Argyll Club wanted to create a 'fantastic journey' through the space – the outcome is unique, offbeat features to catch the eye. Joinery is used to great effect, notably the unusual teepees, arching wall and suspended ceiling frameworks festooned with greenery. The fixed lighting is contemporary and a feature in itself - from the giant stooping floor lamps to pendants of glowing white globes.
The design combines character, style and elegance with the welcoming ambience with comfortable furniture and generous biophilic touches. Park House is a worthy addition to The Argyll Club´s growing portolio of attractive, high-quality serviced offices.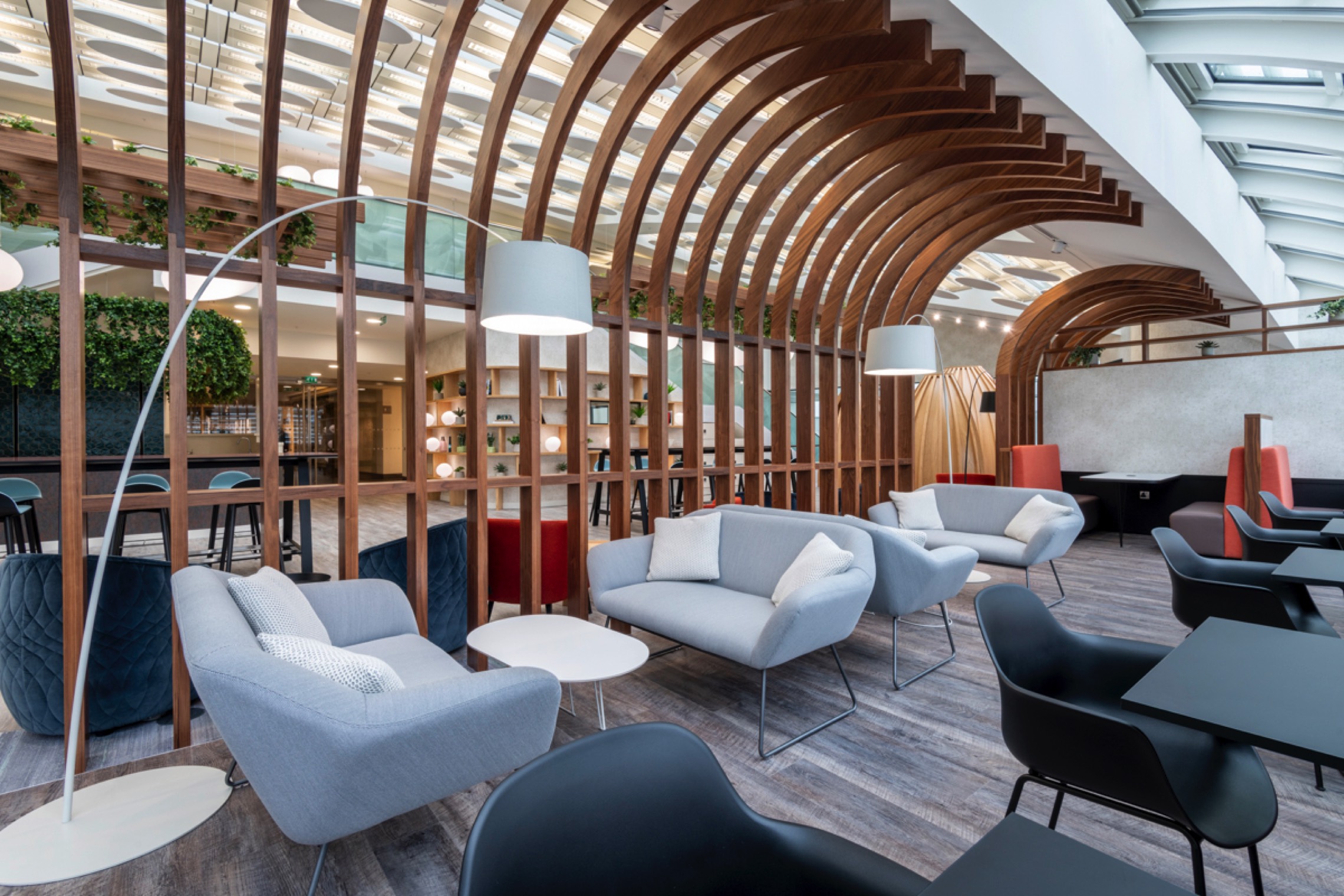 Quote:
"The anticipation of a stunning design was high. We wanted to exceed the standards reached on previous LEO centres and use the incredible building architecture to write a new chapter in the office design rule book. Given ultimate design scope by the client, I believe we have created one of the most unique serviced offices in London. However, this is more than a statement piece, and as a working office the construction needed to be completed within 14 weeks to achieve the timing for the opening event. Quality compromise was not an option, so it was down to the hard work of the team to secure completion exactly on time." - Darren Sansom, Project Director, Area