The IHK Berlin was concerned to redesign a flexible work environment with the kitchen at its heart to promote a positive team feeling. During consulting workshops we jointly worked out what the future environment needed to achieve. It should: strengthen the sense of togetherness and promote communication, increase wellbeing, be ergonomic and divided into noisy and quiet zones. Together with our planning team, the workshop participants defined the zoning of the new working world: Open office, kitchen, creative room, retreat areas, lounge area, storage space. The newly designed area corresponds to the employees' new working methods, allowing a high degree of flexibility in use.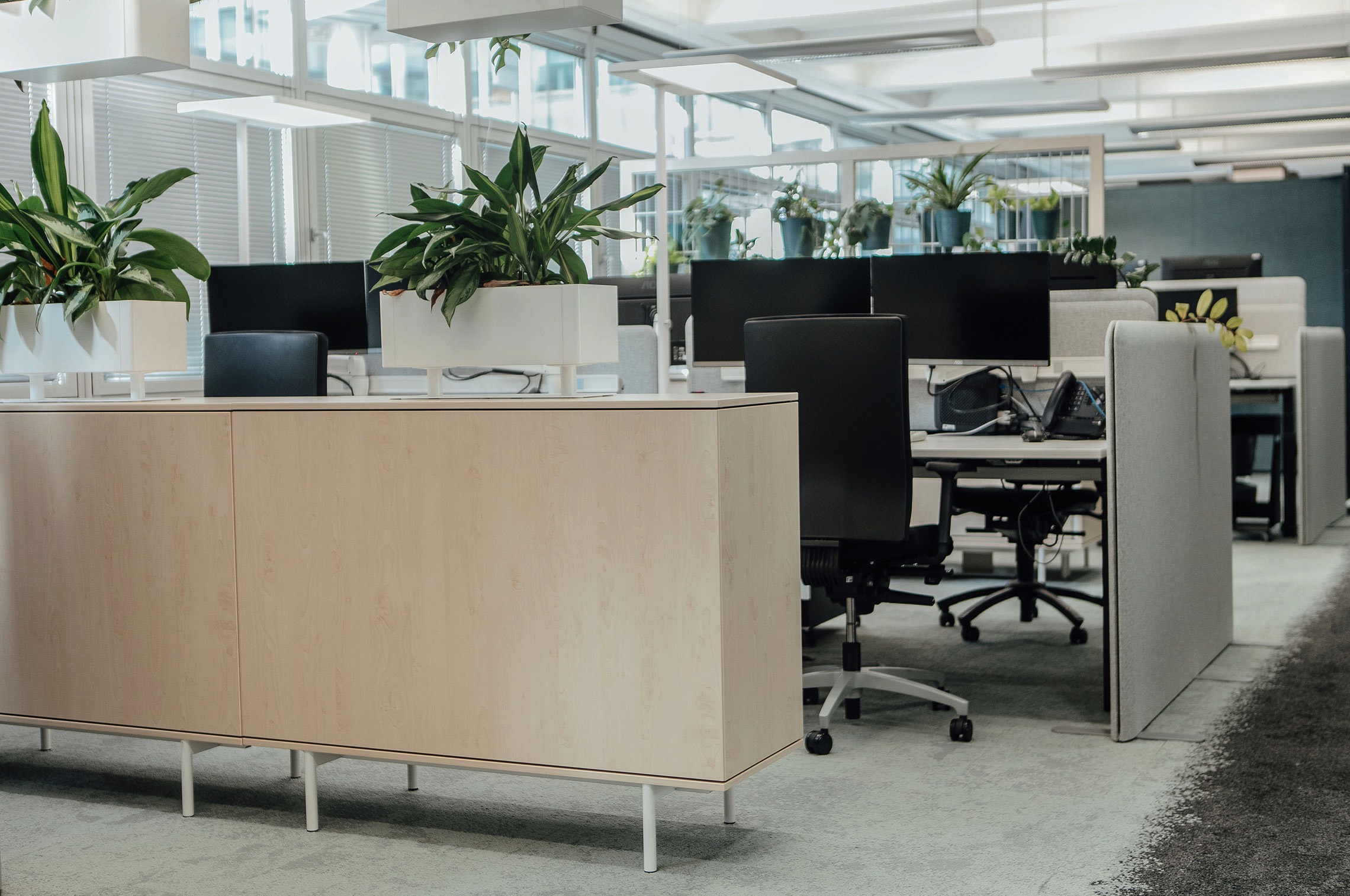 The plants and high-quality materials ensure there is a feel-good factor in the office: There are green lattices between the workstations and plants hanging from the wooden structure in the kitchen. There is a different mood in each zone, which is expressed by the respective colour scheme: all the materials match each other harmoniously. There are noisy and quiet zones that are defined by the carpet, which runs from dark (noisy) to light (concentration area). The open office with height-adjustable tables offers the option of switching between sitting and standing work and is furnished with ergonomic swivel chairs and lockable storage space. Room-in-room solutions serve as areas of retreat, for meetings and conferences or as telephone booths. They offer perfect acoustic conditions. And in the interests of flexibility, one of the meeting rooms can be converted into two smaller ones if necessary and there is a pinboard outside for quick meetings.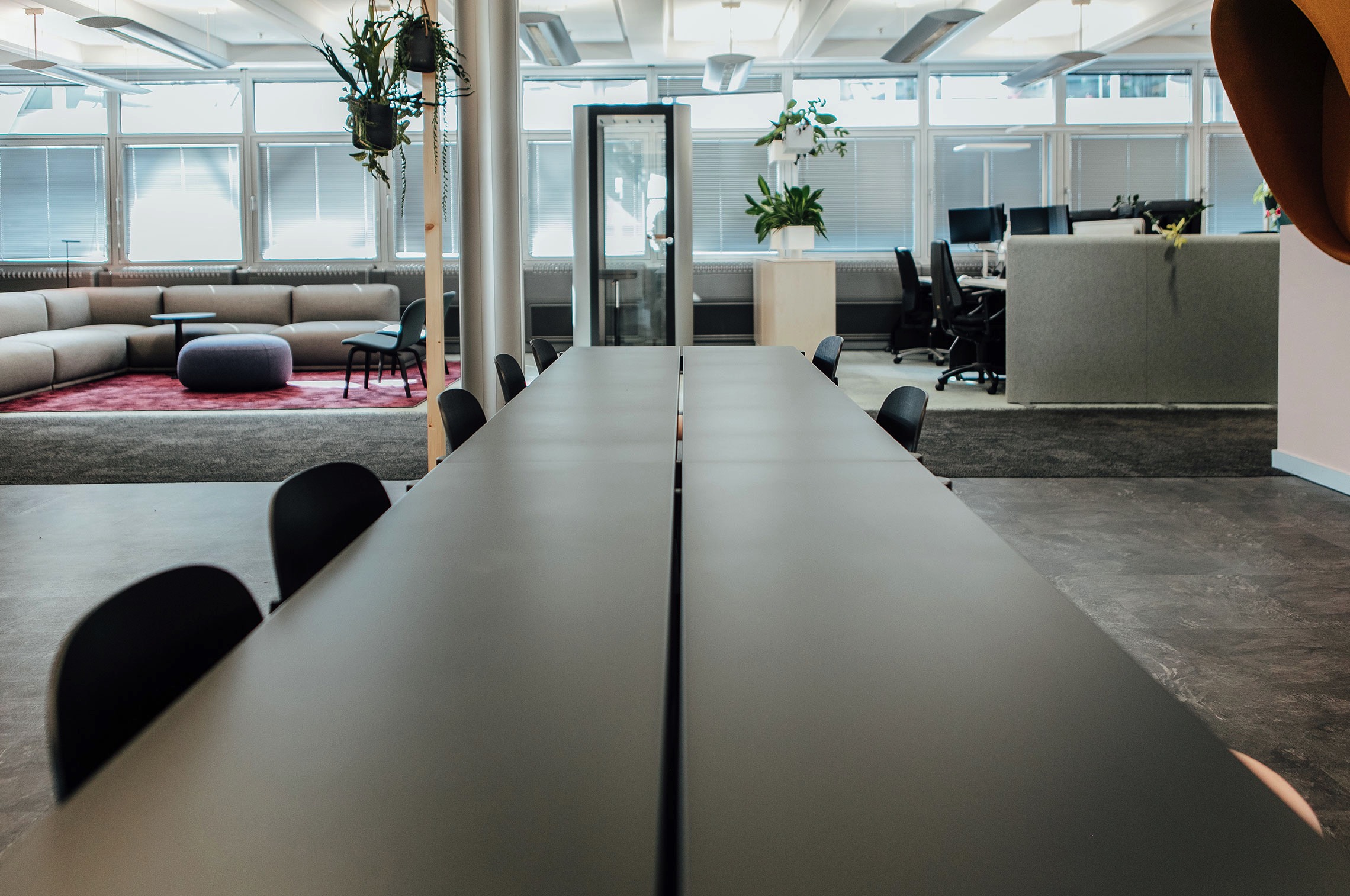 The new office design is fun and encourages teamwork. Each area has its own function and is actively used by the team. The design of the area creates a coolness factor. The creative space is individualised, reduced and easy to redesign, and the indigo-blue-grey design of the wall and floor takes up the clear lines and slopes of the building.
Quote:
"The idea was to create a communicative area for colleagues and members, which the UP.GREAT team has more than achieved. The open-plan design performs well in our daily work. The selection of homey design elements creates a very pleasant working atmosphere." Employee, IHK Berlin