Feel, experience & create – this is the guiding principle for this year's "Handelstage", an exhibition showing new products and innovations from floor manufacturer Parador. The idea behind the exhibition: by creating an authentic laboratory feel, visitors are invited to take a closer look at the products.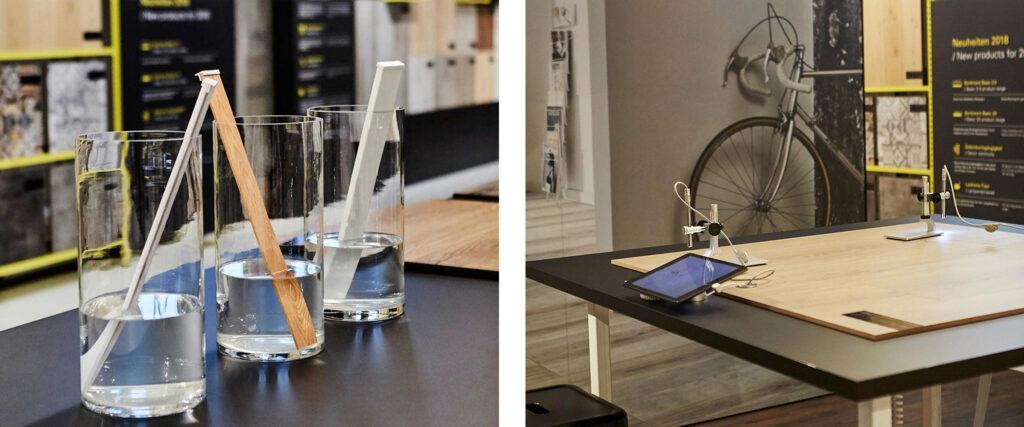 The exhibition focuses on the new products' special attributes and features. A waterproofing test, the magnification of surface structures and haptic comparisons show the premium quality of Parador flooring. A new, water-resistant skirting board is demonstrated in a test tube, and the tactile feel of individual product surfaces can be experienced via a sensory test.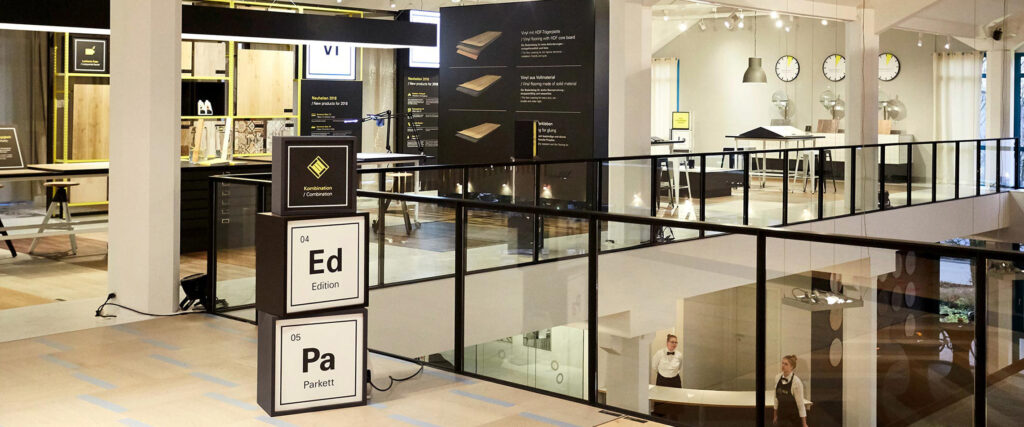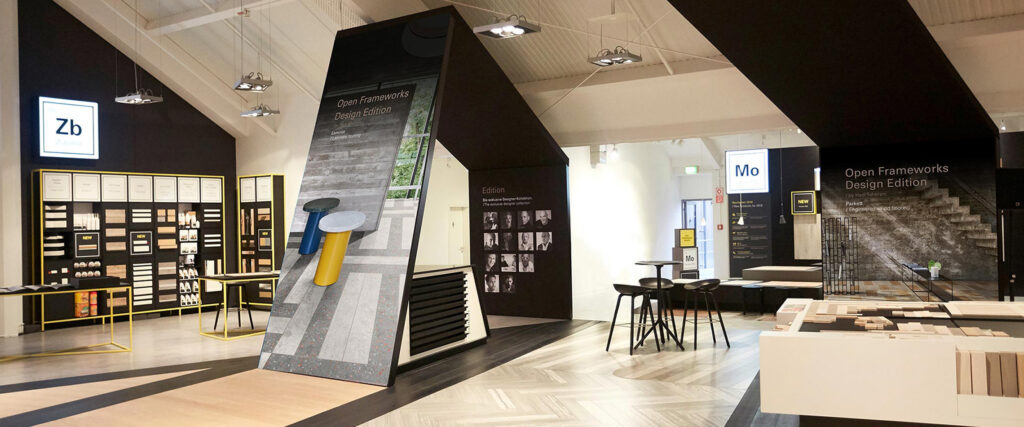 Elements like test tubes, microscopes and laboratory tables create a special experimental atmosphere. The graphic concept equally contributes to the exhibition's laboratory style. Huge cubes bearing chemical symbols referring to the periodic table provide for basic orientation within the exhibition. Smaller cubes with icons highlight special product features.