This space welcomes its members directly in Berlin Mitte. All around are cafés, restaurants and shops. Also nearby: Weinmeisterstrasse underground station and Hackescher Markt S-Bahn station.
Conference rooms
Special features such as audio / video equipment and unique details such as specially made wallpaper or marble tables make every single room unique. High-speed Internet in the entire space ensures optimal use of the equipment: Choose between wired Internet (Ethernet) or secured WLAN - IT support, a guest login is included.

Little supporters on your site
Each floor has its own area, which is equipped with a professional printer, office supplies and a shredder. Soundproof telephone booths provide you with sufficient privacy for confidential calls and video calls.
In addition, the team provides on-site support throughout the work week for front-desk support and personalized support, while a cleaning team takes care that the common areas, meeting rooms and private offices flash and shine around the clock.
Community is very important here
Workshops, panel discussions with innovative opinion leaders and cheese tasting: the program helps you build and maintain a strong team culture.
At the same time, all Spaces from this provider have unique community areas: these lounges are the heart of each space. They are as cozy as a living room and stand for creativity, comfort and productivity. If you want, you can talk to each other.

Drinks of your choice
Keep your caffeine levels up to a healthy level with the unlimited range of freshly roasted coffee from a private roast. If you prefer to reach for something refreshing, fruity water quenches your thirst.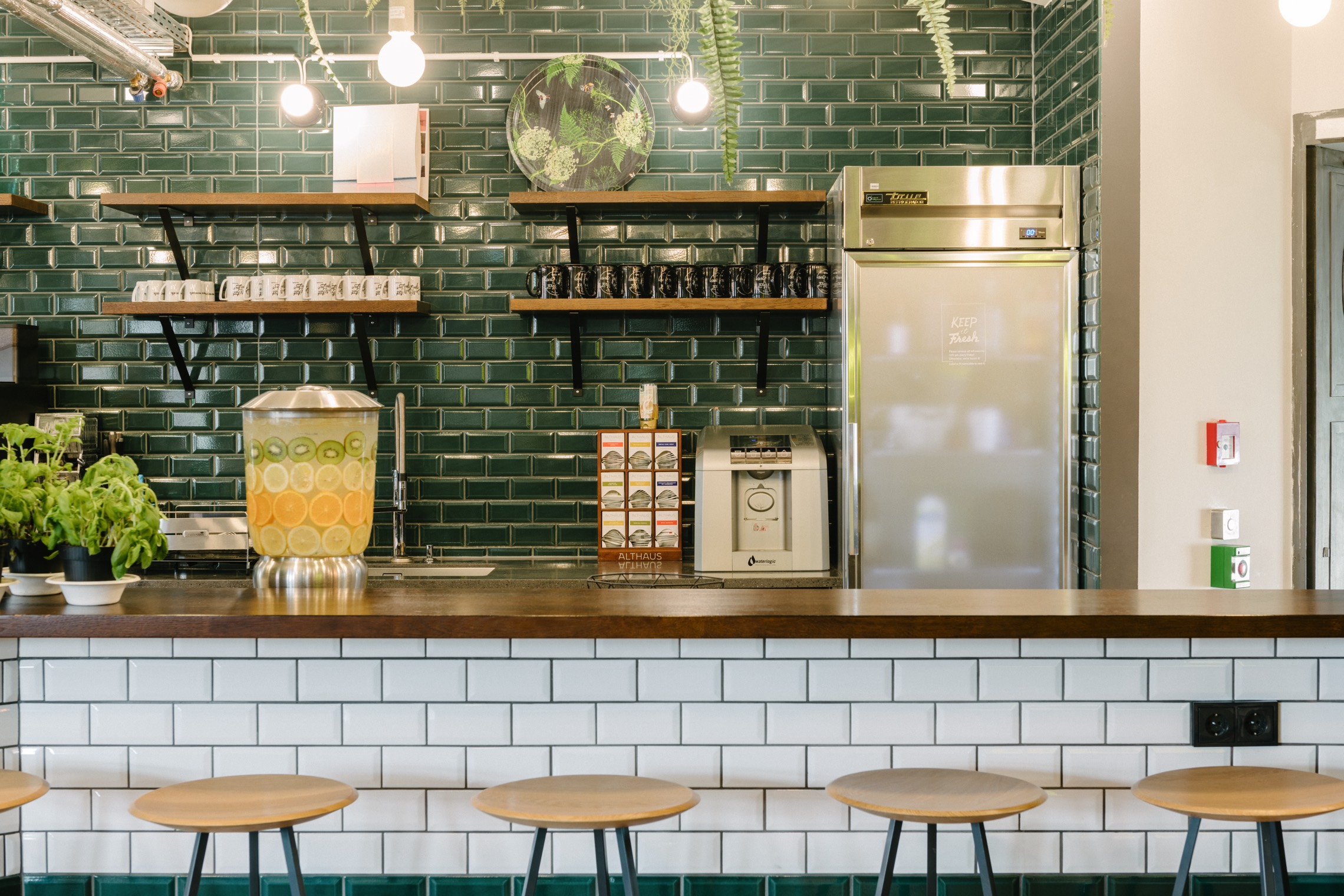 Exclusive in this building
Pet Friendly: Do you enjoy working with your dog on the side? No problem. They are welcome here!

Arrange a viewing and start receiving offers tailored to your needs
Use the contact form, send us an email to office@officeinspiration.com or phone us on: +49 (0) 40 696 323 220. Tell us how much space you need, when and for how long you'll need the space and any other needs you might have. We'll get back to you as quickly as humanly possible.
We'll find you the perfect workspace!
Your benefits:
Free brokerage | Welcome git
Personalized advice | Fast service | Huge range of spaces
Immediate availability & maximum flexibility