According to a study by Cushman & Wakefield, the demand for flexible work solutions – including serviced offices and co-working spaces – is at an all-time high. London is leading this development but Berlin, Munich and Frankfurt show a huge potential for flexible work centers too. And shared workspaces are not just for freelancers and early stage start-ups anymore – companies with more than 1,000 employees on their payroll seem to become the fastest growing member segment for these types of workspaces. This is what WeWork reports, the biggest provider for shared offices around the world. Enterprise companies already make for a third of their global members.
What triggered this development? Did we indeed reach such a low office vacancy across big cities that enterprise companies are forced to move designated startup-spaces? Far from it!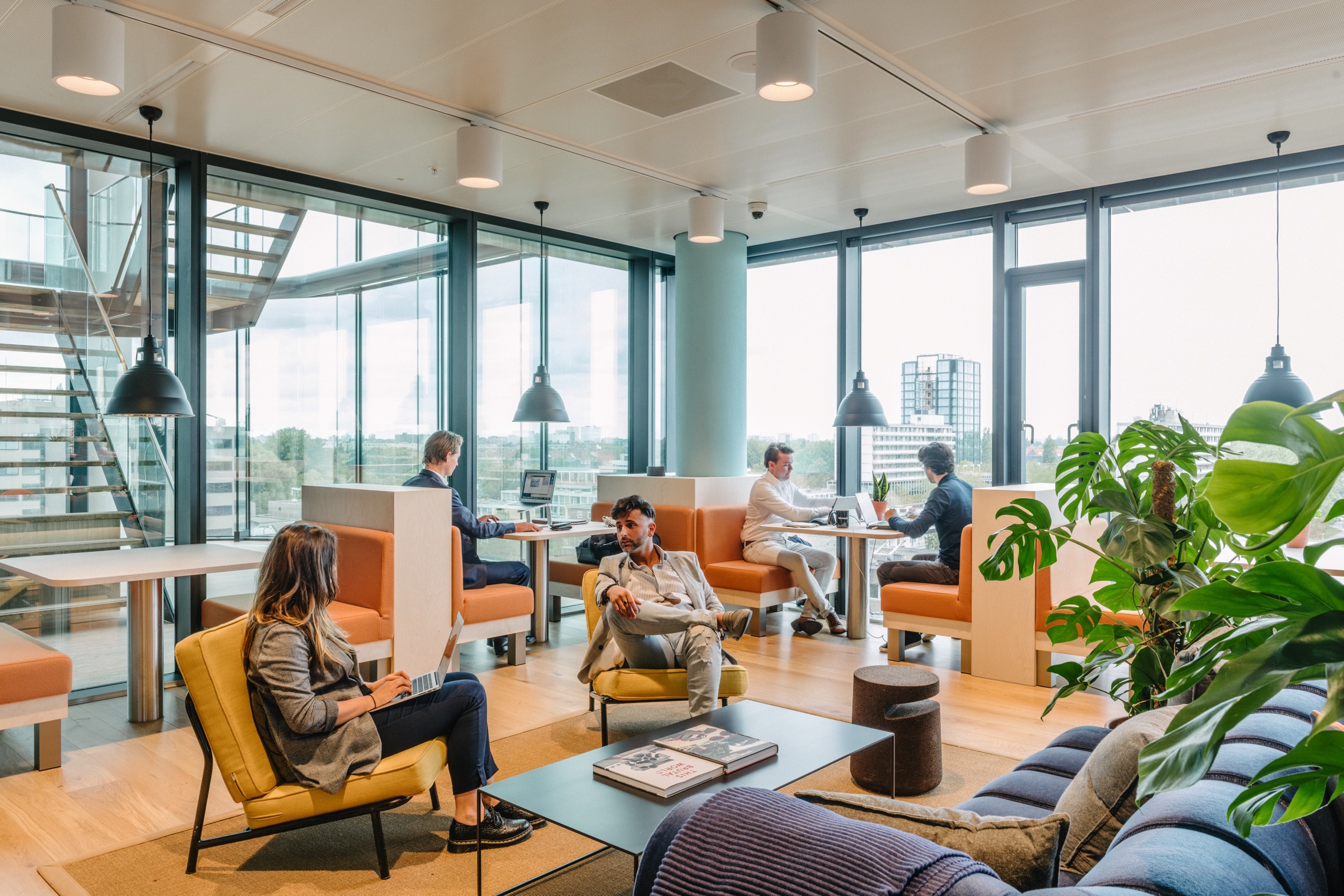 One stop office solution with monthly cancellation
Moving into shared office spaces has many obvious advantages that are especially useful for young companies. The ability to grow or shrink the rented office space on a monthly basis provides a cost-effective model for space usage that are without a doubt beneficial for companies that cannot foresee their long-term development yet - or are lucky enough to experience rapid growth. This mostly applies to startups – but more and more also to large corporates. From their CFO's perspective, the enterprise too must increase revenue and continually improve margins so that profit can be maximized. This means reducing costs and eliminating risk wherever possible. The enterprise needs space to house employees, but real estate is frequently one of the highest fixed costs for a business and a balance sheet liability.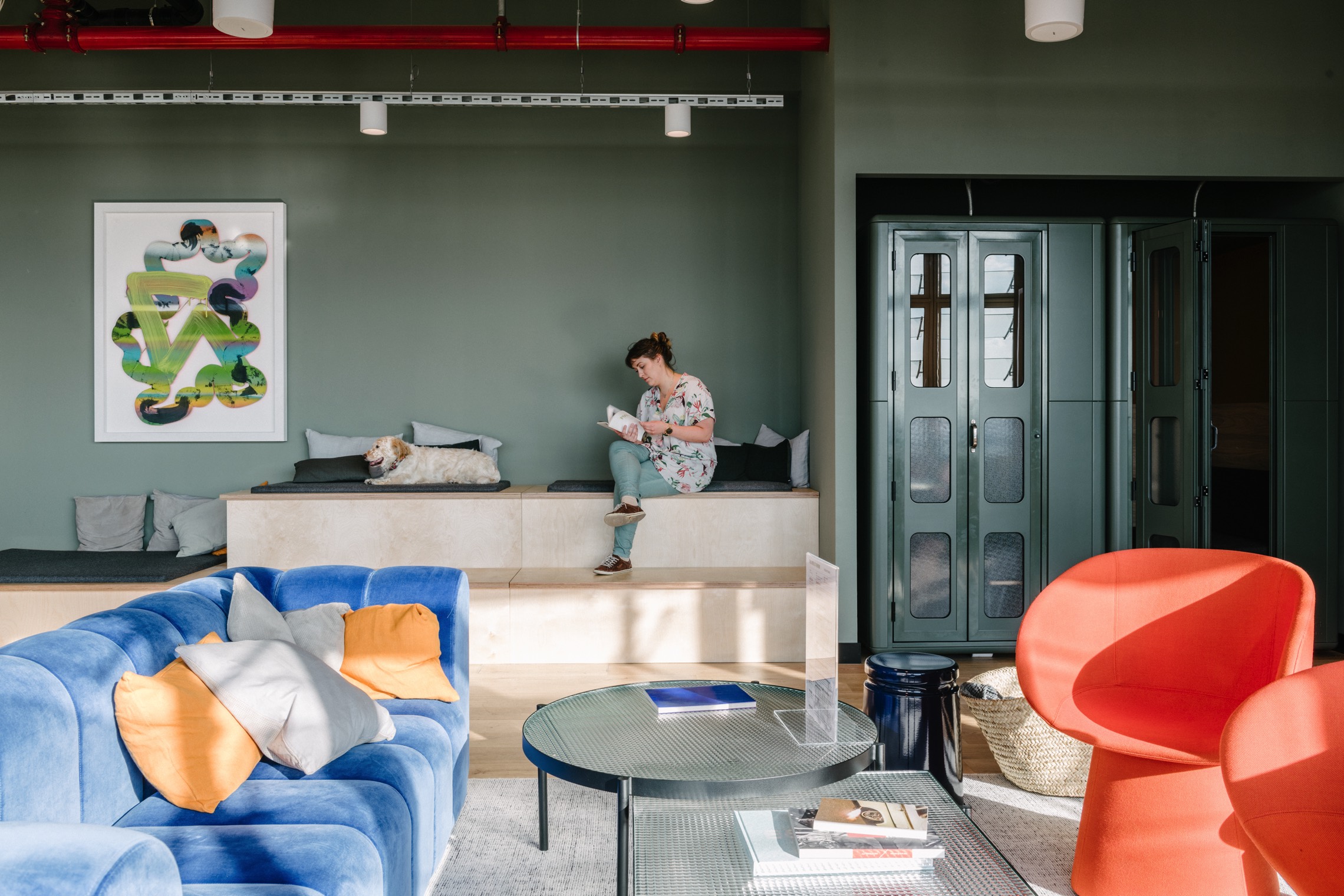 The all-in-one solution in a shared office environment can also free up important time for the own workforce: These office solutions mostly include everything from desks, printing services to free coffee, water and even alcohol as well as regular wellness and networking events – "you do what you love, we take care of the rest", is how shared office provider promote these services.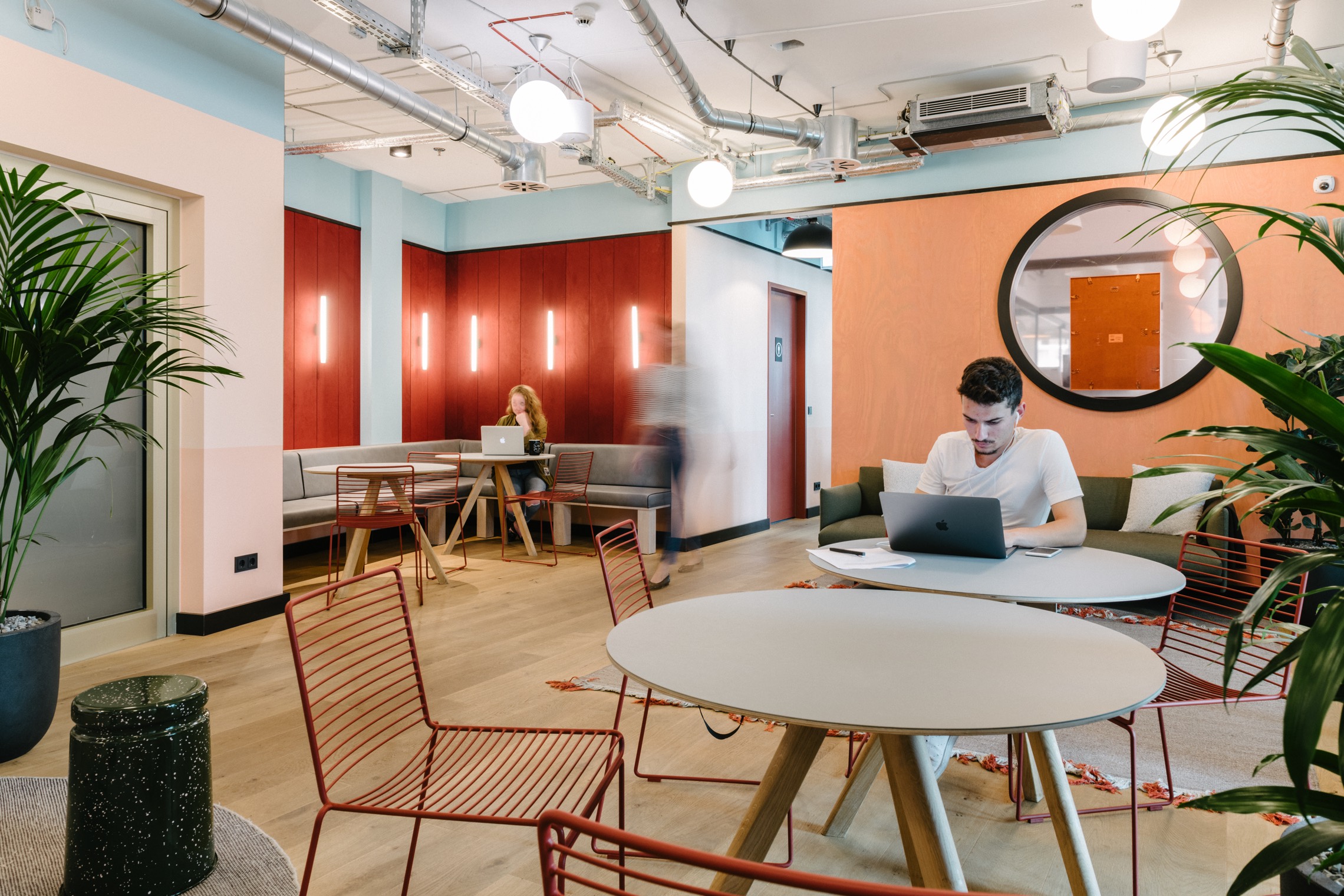 The atmosphere in your office can decide who will work for you
But is not the need for a serviced office that drives bigger and bigger companies into these spaces – according to an Economic Impact Report from WeWork, 40% of enterprise members choose WeWork because they want a more creative entrepreneurial environment.
This has two benefits: First of all, the energetic, vibrant spaces often provide a great source of inspiration that especially creative teams enjoy as it triggers out of the box thinking. In this regard, it's not necessarily the table football or the swing that inspires new thinking but especially the multitude of industries, growth phases and expert knowledge that your fellow community members embody that can lead to new thoughts – 70% of their members already collaborated with each other, reports the American office giant.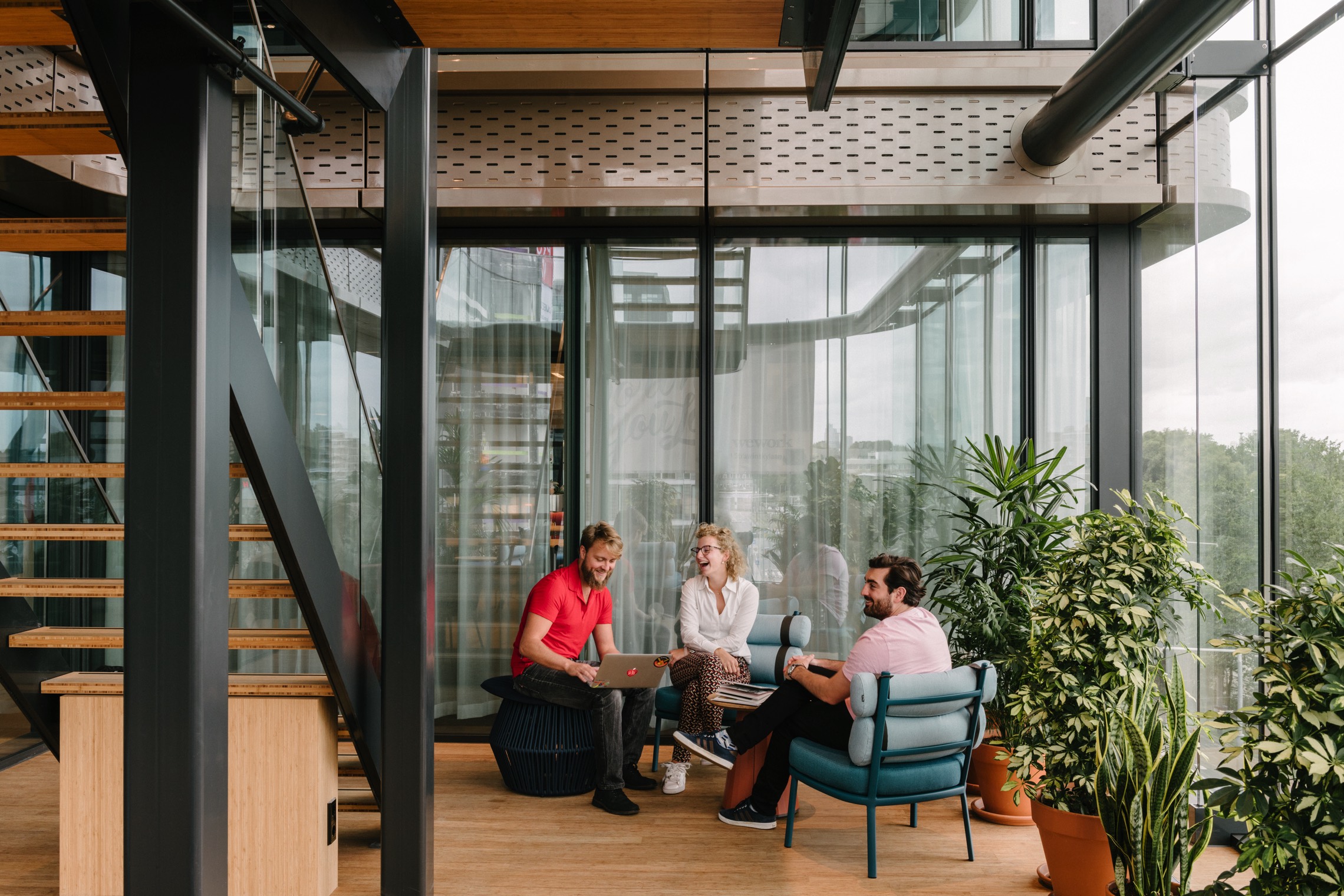 Secondly, providing an energetic, inspiring work environment will not only be a nice-to-have in the future but can actually be the tipping point to attract talent. The workforce of the future will to a growing extent consist of millennials – and they have different values and consumption patterns than the generation that the current office environment was built for. This is why workspaces that enable communication, interaction – that make individuals feel part of a community – have come to be in such high demand. To attract future talent, companies of any size need to create an ethos of meaningful work, connection, and innovation with this new generation and change buzzwords into real action. Many members of shared office providers report that their move into a community workspace supported their recruitment efforts: "By locating at WeWork, our team can provide better customer engagement by sharing the same values. A big part of our decision to move here was to attract top talent with entrepreneurial spirit," explains the Head of Sales at NASDAQ Private Market Group their office choice.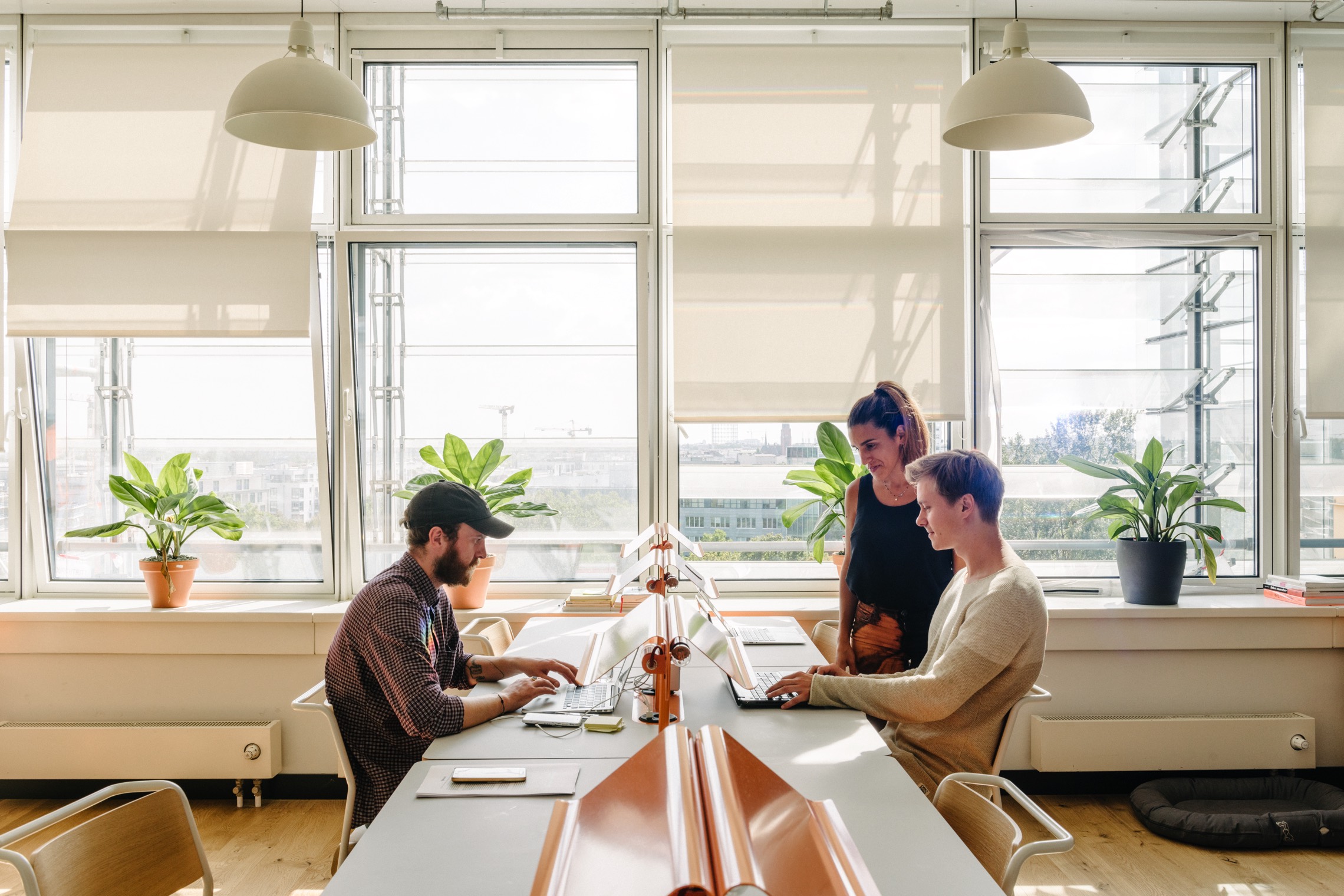 In summary, it seems that the vibrant, interactive environment that shared office spaces provide is not something that is exclusive to young companies but that can be beneficial for any growth phase of a company. It's all about putting the needs of the people first – and the success will follow.
Header Photo: WeWork, Berlin-Atrium/ © This article is a guest commentary by WeWork