LinkedIn is a virtual environment designed to help translate personal attitudes and skills into excellence. It offers a lot of tools to realize career growth and development, like researching career options. LinkedIn furthermore provides opportunities for people to move to better working environments by creating new contacts and partnerships. Yet it also offers ways of disseminating content, garnering endorsement for skills or participating in online learning courses. The aim in designing new office spaces is to embody these concepts in physical spaces that represent LinkedIn's mission.
The designers at Il Prisma have translated this vision into four designs for the branch offices in the four regions: Italy, Spain, France and DACH (Germany, Austria and Switzerland). Of central importance is the idea of representing the philosophy and traditions of the various regions and building these cultural identities into the offices.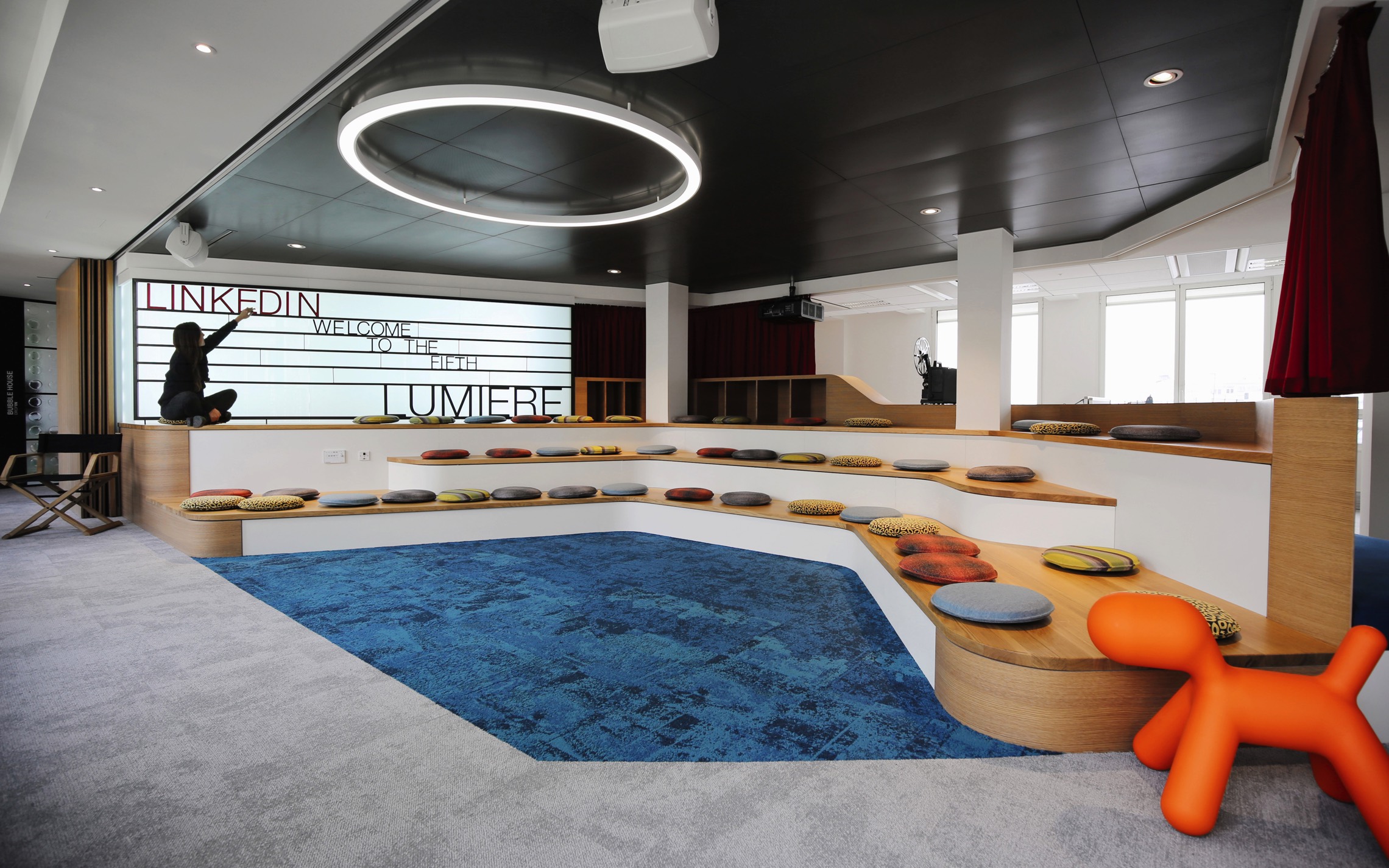 The 'Italy' design focusses on places of transformation, picking up on the excellence associated with Italian production and manufacturing. France, on the other hand, is imagined as "the Worksphere Ecosystem", where every element is important for the growth and the achievement of excellence, including cultural attitudes. Spain is represented as a system where everything revolves around the sun, including the region's economy. Finally, the 'DACH' area covering Germany, Austria and Switzerland is seen as a portal that elevates the quality of the business.
In each project, the vision and global values of the brand are presented in different characterizations, reflecting different stories, different ways of working, different spatial functions and different designs. Yet all four are based around one universal template that crystallizes LinkedIn's corporate attitudes and concepts. These are shared by all teams and guide the way they work.
Values such as "How Members Come First" and "Act Like an Owner" create belonging and responsibility, while ideas such as "Relationships Matter" and "Be Open, Honest and Constructive" generate an atmosphere that is simultaneously relaxed and familiar yet highly professional. "Demand Excellence" and "Take Intelligent Risks" push teams to go further in achieving higher goals.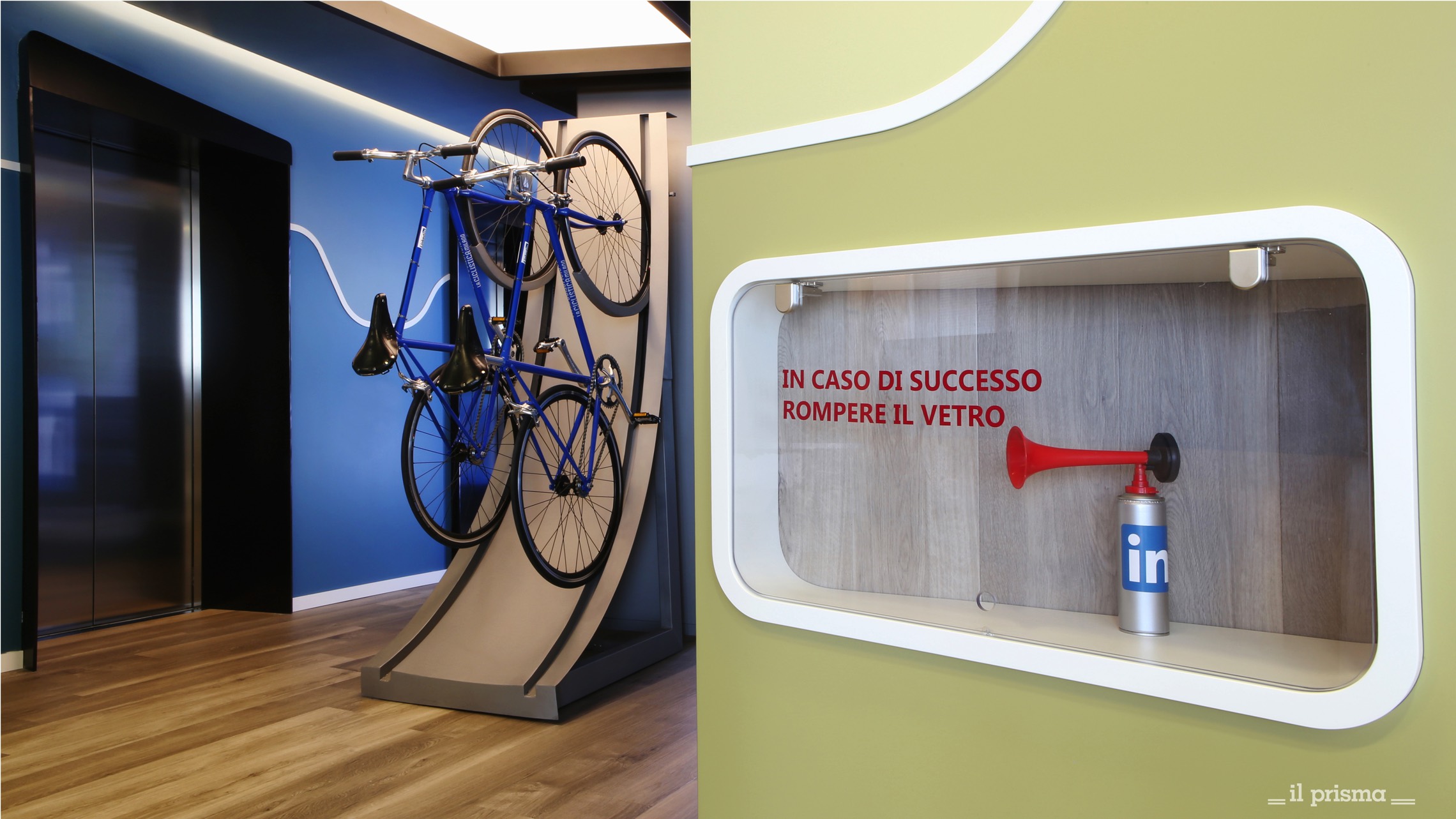 While these values are shared by all employees in a way that drives the brand globally, they are interpreted differently in each region, reflecting local cultures, habits and needs of the individual teams. The four different approaches are based on four differing socio-political environments that not only influence the way the brand does business in that region but also the overall approach to work and attitudes to how excellence is achieved.
Yet it was equally essential to avoid national stereotypes while identifying specific characteristics in the way business is done in the various regions. The result is common points of departure and arrival but with different paths. This global project creates spaces infused with the culture and needs of people across diverse European regions.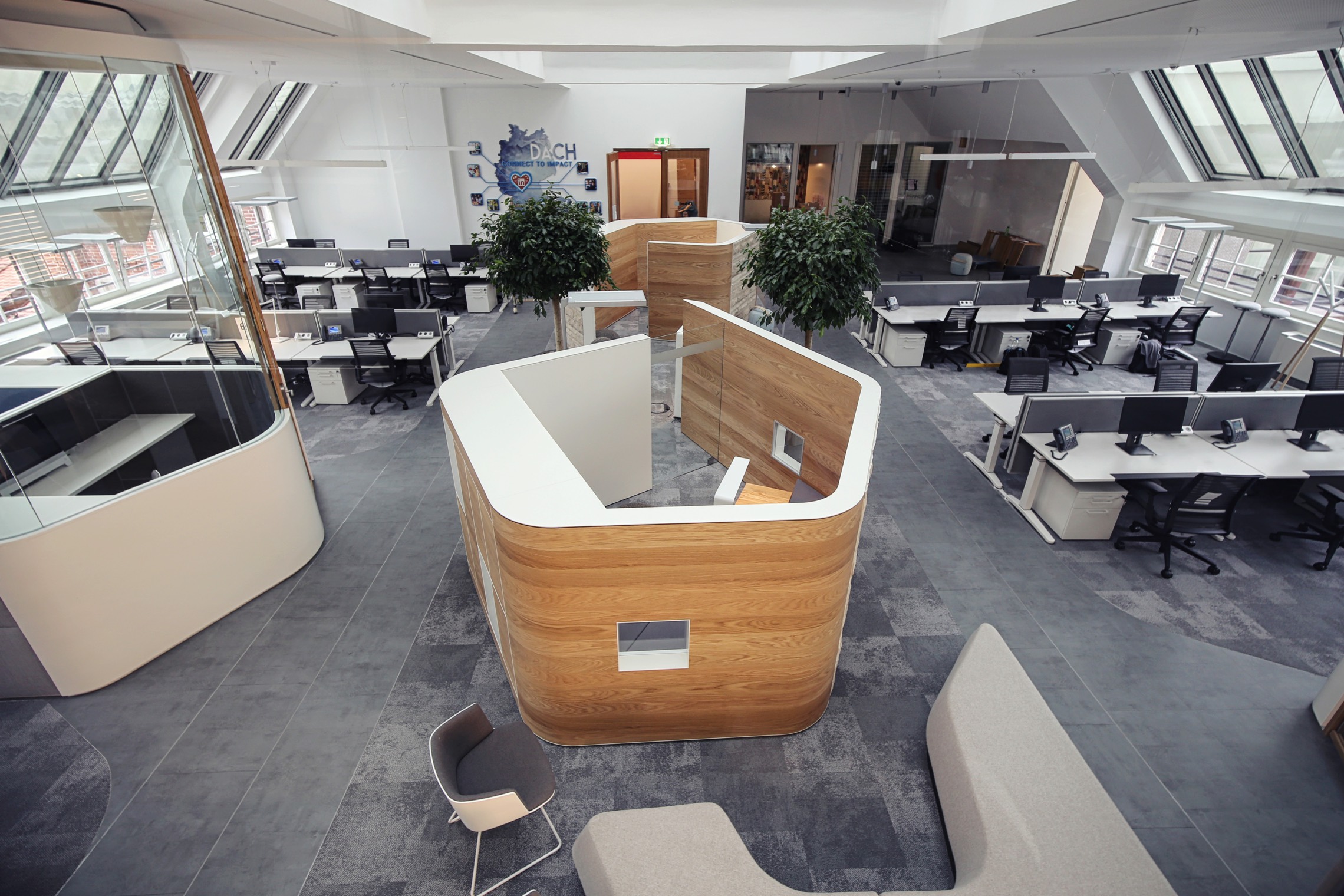 6 WORKSETTINGS
The design template envisages 6 important work areas found in each of the four regional offices.

ARRIVAL
The reception space is traditionally meant to fulfil the function of welcoming, registering visitors and providing them with directions to guide them to the right area of a building, making it a purely transitional place. Today, reception areas are far more functionally diverse. They have evolved to become dynamic spaces where visitors and workers coexist and where other activities can take place: socialization, leisure, informal meeting, and brand communication. At LinkedIn, the arrival space offers an immersive global brand experience, being the first contact point for the visitor. But the design is enriched by a local touch, using colors and flavors of the country in which it is located.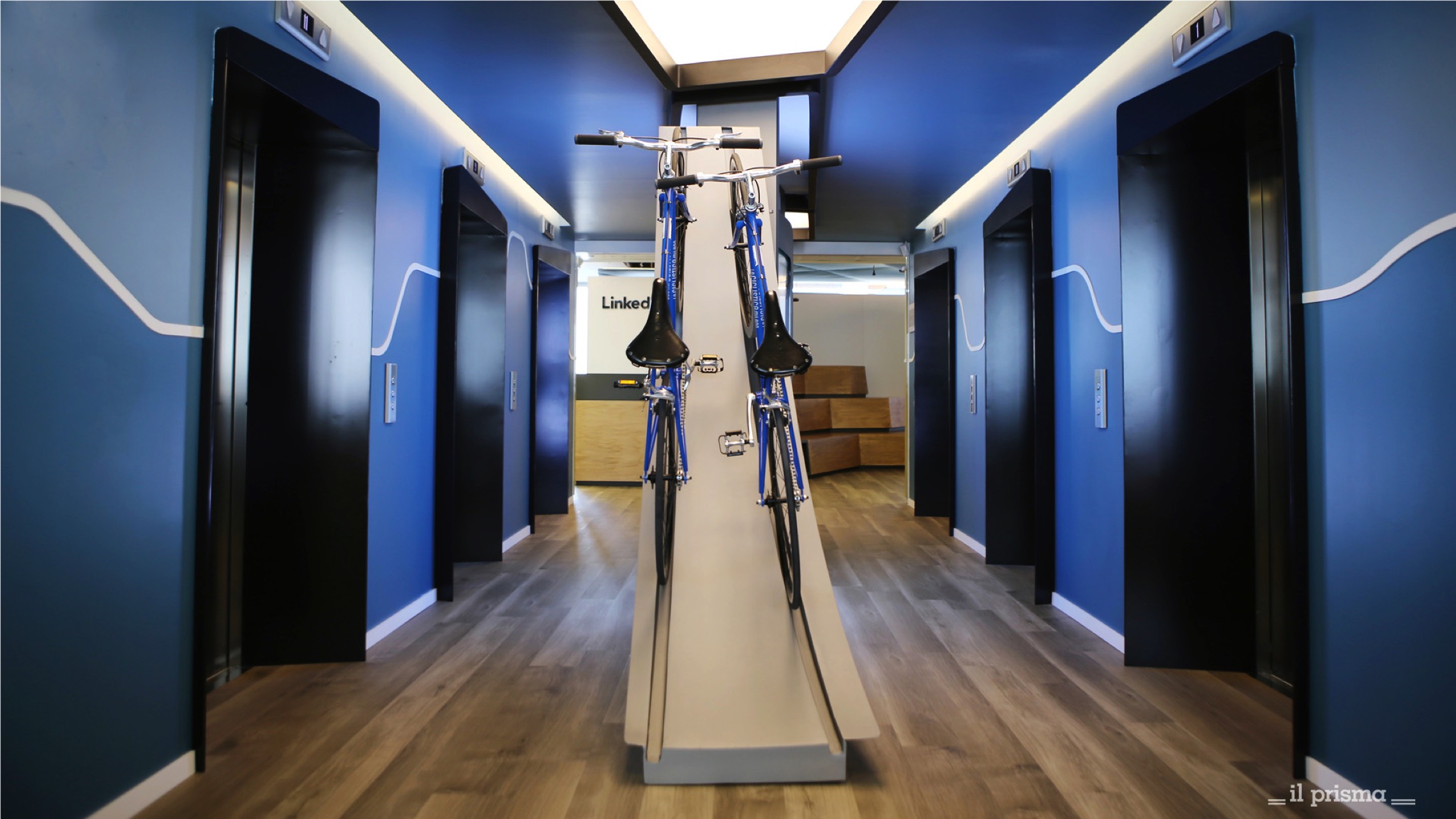 BREAKOUT
Crucial to today's knowledge economy is the flow of information between people. A sense of community, created by building a social collective, creates pathways for sharing, establishing the common values, culture and mission of an organization. Creating opportunities for socialization is important in generating values, enhancing collaboration and engaging employees. This common space is strategic and can have many functions. Here people can relax or share a playful moment with colleagues, but also eat together, have a drink or just work.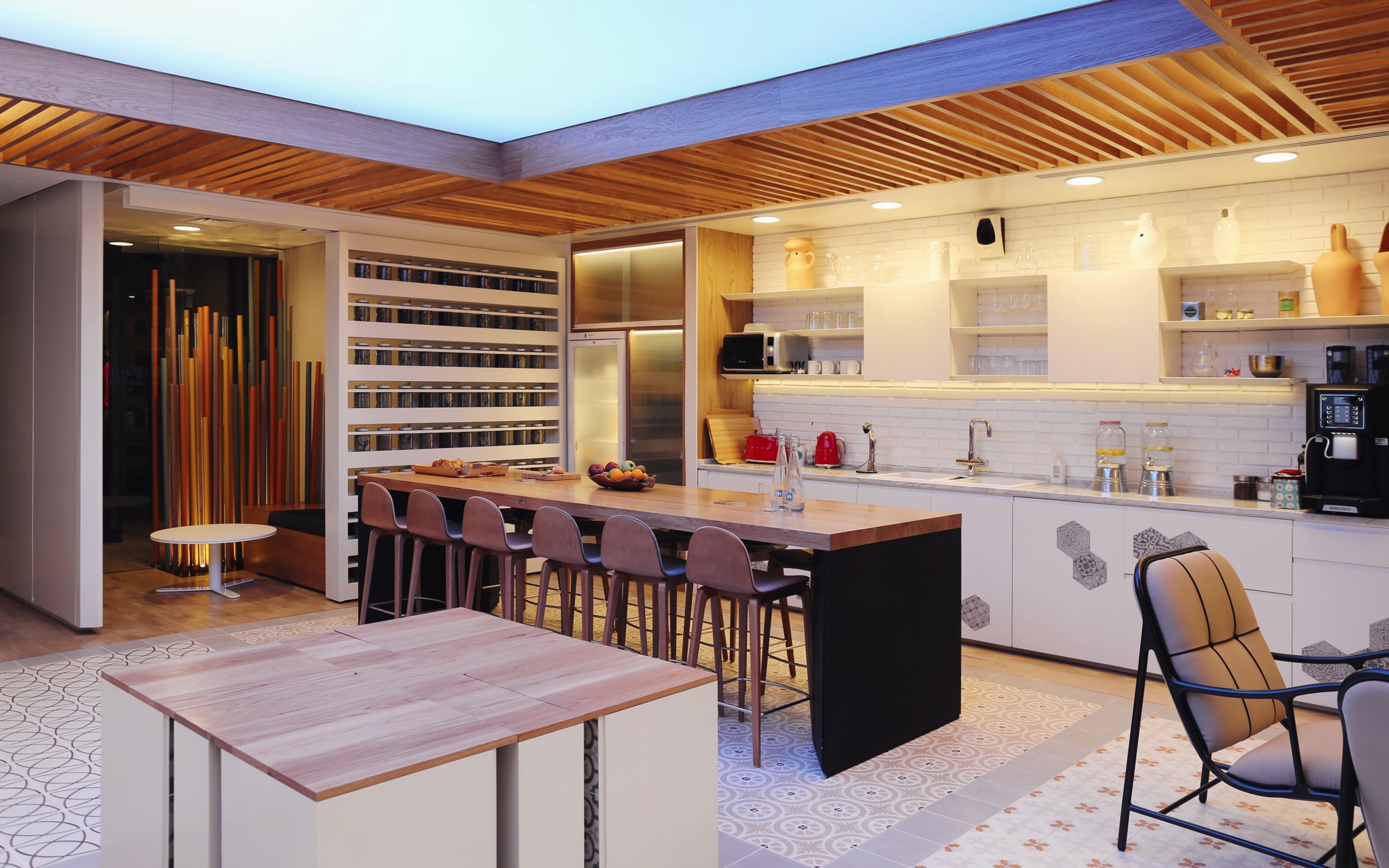 ALL HANDS
The world is changing at a very fast pace and to remain competitive, companies and professionals need to learn and stay updated. That's why a working place needs spaces dedicated to learning – or at least areas where studying is possible. The All Hands space designed for LinkedIn was created with this need in mind. It's a space where all employees can find a seat and exchange ideas. Some activities can be held here, such as corporate communications involving the whole company or learning and training programs. It is also a space where success, whether in the context of a single employee or one of the teams, can be celebrated.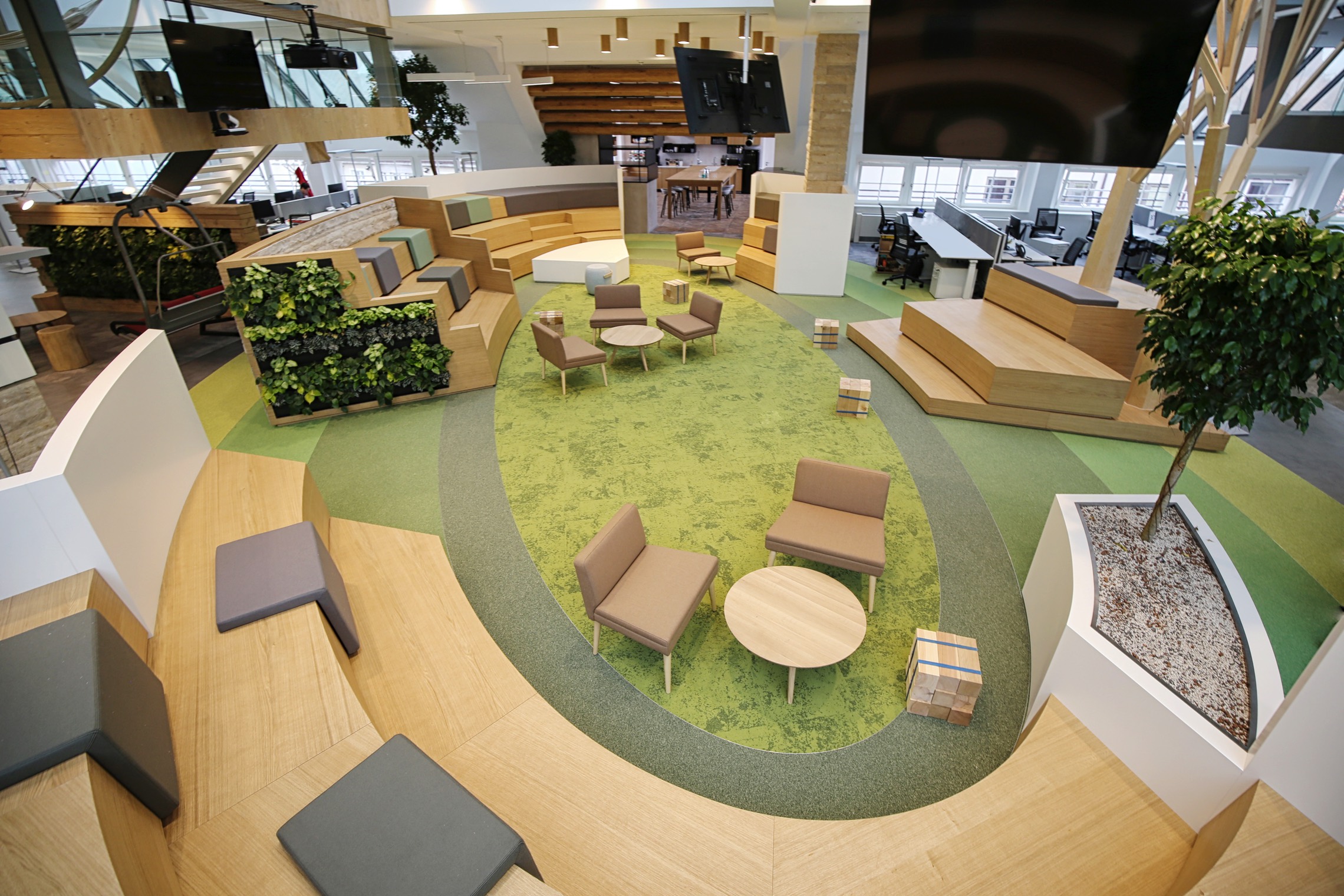 MEETING
"Collective intelligence" is becoming vital to business success in today's economy. Teams have the potential to multiply the creativity of single individuals, generating innovative and comprehensive solutions and ideas. Every team needs a dedicated space where members can interact and collaborate with each other to achieve their objectives. Employees at LinkedIn can draw on various kinds of meetings to harvest support from other employees, improving collaboration. This requires many rooms that can be booked as necessary. Yet all are located within the wider workspace, helping to foster team attitudes of togetherness.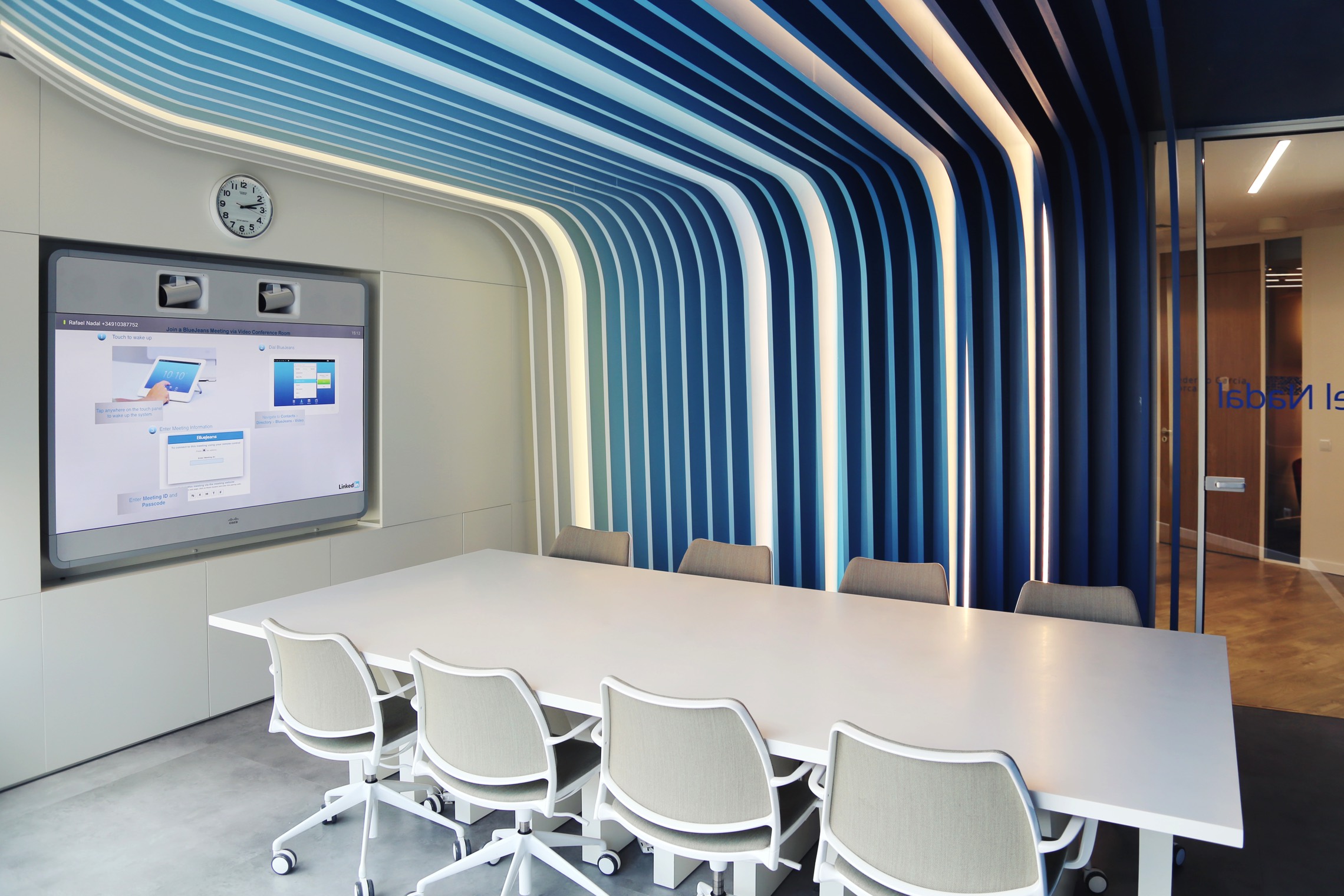 LOUNGE
During their daily work routine, employees need a space where they can relax. This quiet area is partially hidden from the working areas and offers a safe space for staff to recharge their batteries during the day. Here people can work in a serene context, but also have a yoga session or just enjoy a bit of downtime.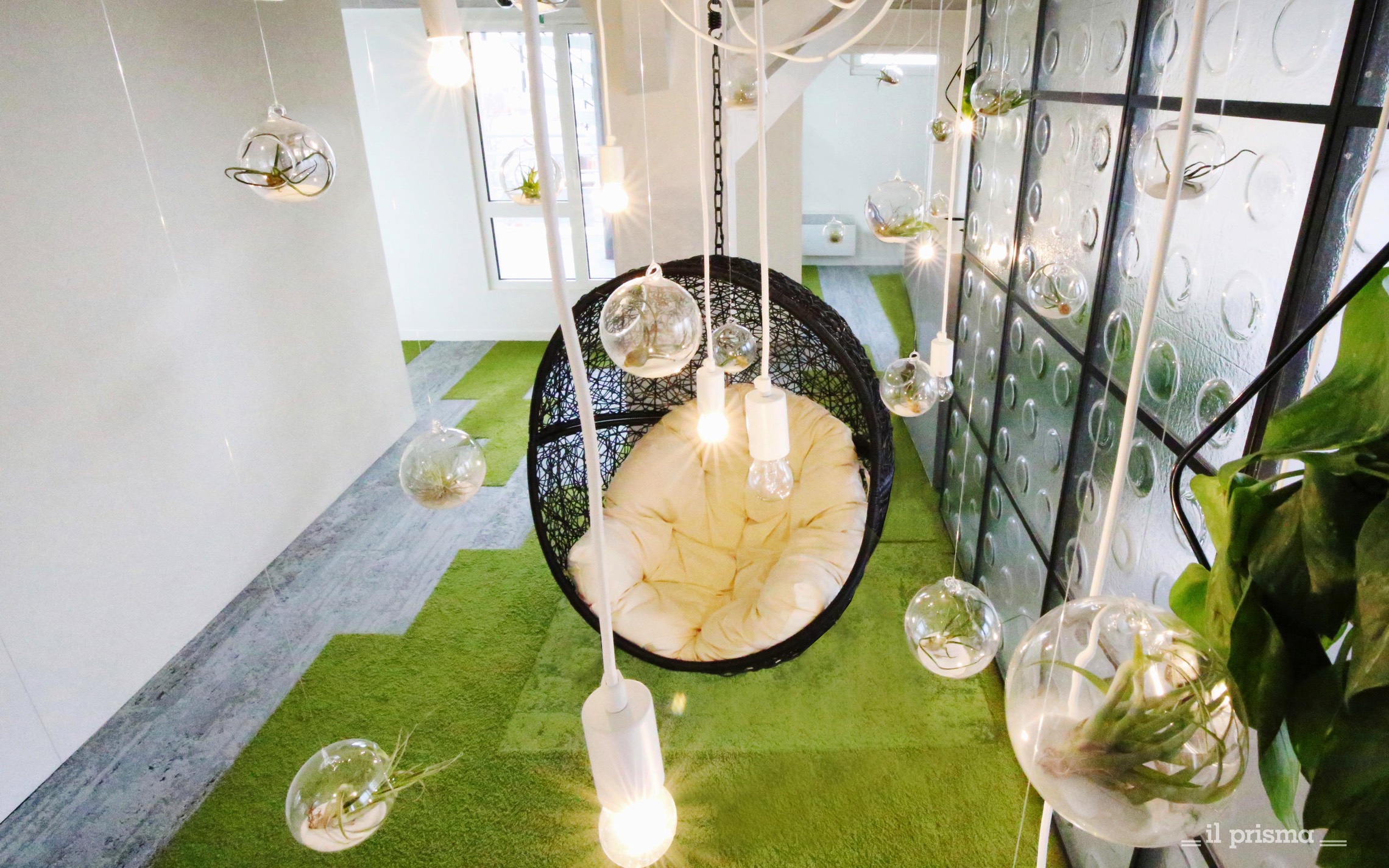 DROP IN
People spend a significant portion of their working day in activities that require individual work, like reading, thinking, writing, creating, working on quantitative analysis, and so on. These tasks require workers to be focused to increase their productivity. This is a priority for LinkedIn: each employee has their own desk for 'low focus' activity but there are also 'high focus' rooms where people can write, study a document, chat or make personal phone calls.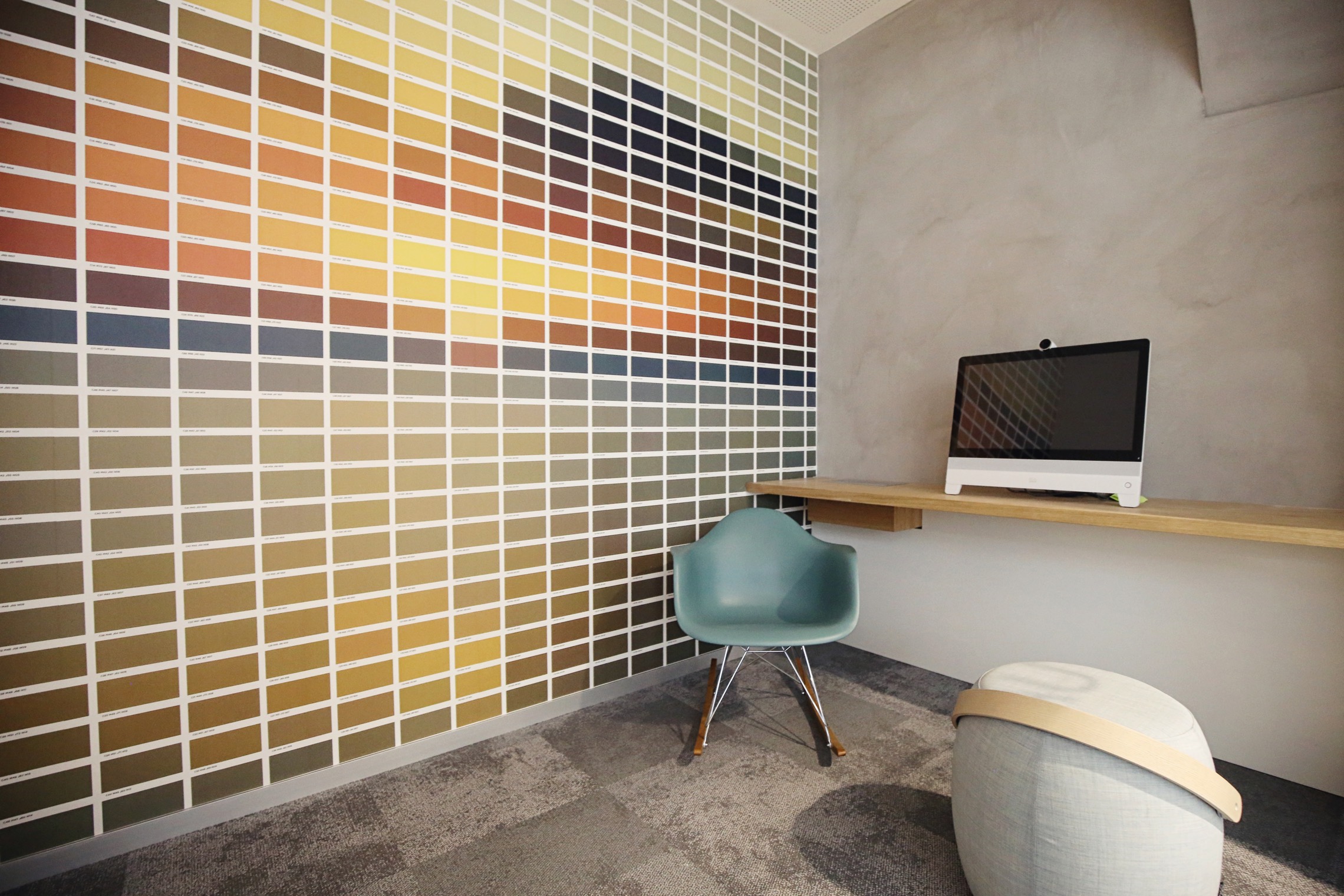 Find out more about these four offices:
Photos: LinkedIn Madrid, Milan, Music, Paris
Design: Il Prisma
© The article is a guest commentary by Il Prisma