Warehouse with a difference
Located in a former central-Berlin furniture warehouse from the 1970s, COORDINATION designed their own office as a creative communication space without fear of colour.
The design principle was to structure the space in a way that facilitates teamwork and creates a variety of equal workspaces.
Aesthetically, the interior references the history of the space as a warehouse: industrial shelving and storage boxes structure the room. Visible traces of previous use have been exposed and preserved. Storage bay numberings, glue marks and sealed pipes deliberately remain visible for the most part.
The overall aesthetic is based on openness and the positive effect of polar duality: Flat red tones from the existing architecture (ribbon windows) contrast with turquoise shelving structures. Hanging, climbing plants play with the clear edges of the space. Visible pipes float over quiet table surfaces and light white curtains make the raw grey concrete appear softer.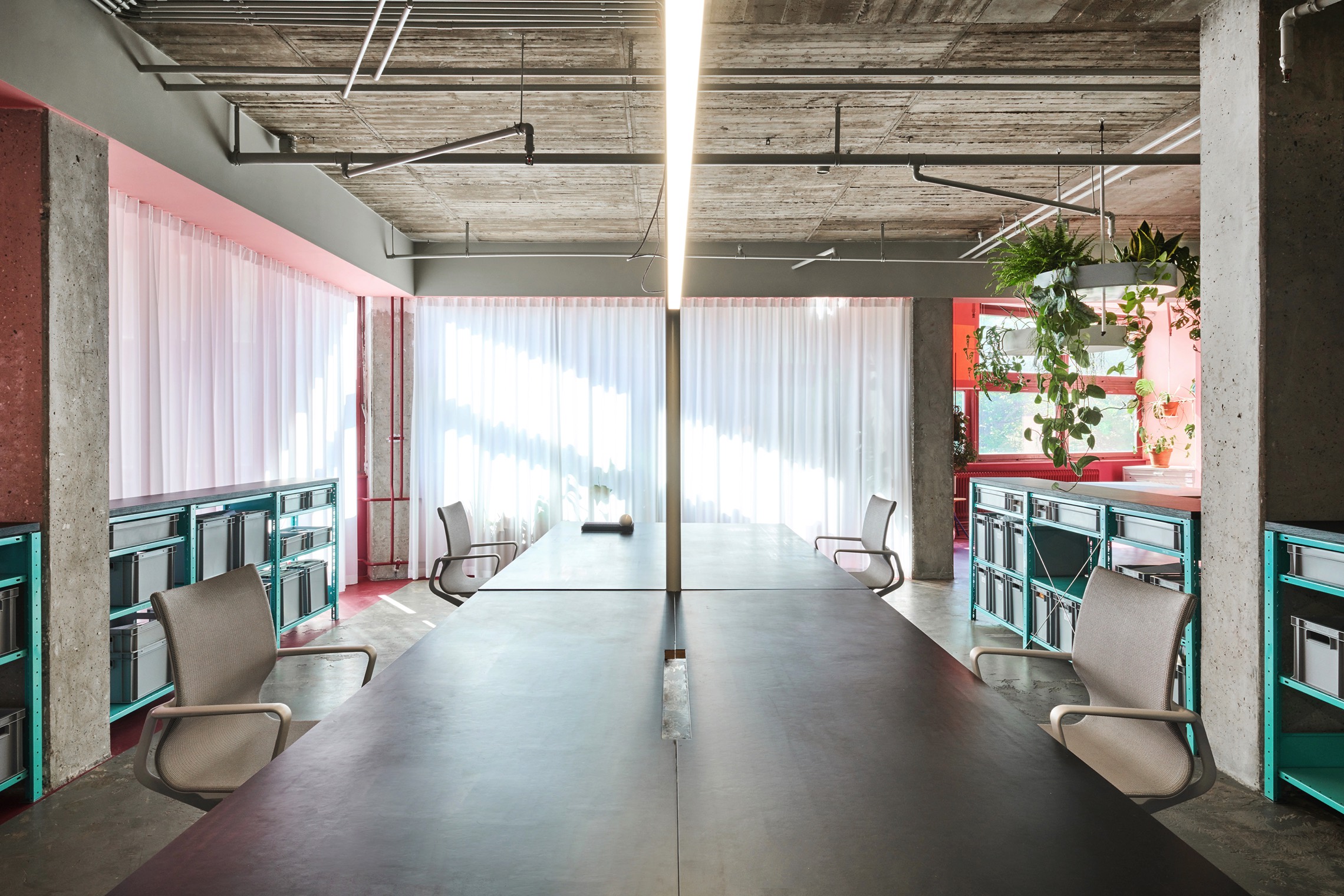 The centrally positioned, spacious linoleum desks encourage the focused communication required for project work. The desks are surrounded by materi2l archives, break-out areas and libraries. Special workplaces such as PR / office management / MDs and a separate conference room for meetings, telephone and video conferences extend from the central area. The controlled transparency achieved in this way simplifies the transfer of information, support and teamwork. The open zones manifest the low hierarchy between the different areas of work. The volume and geometry of the walls and ceilings remain minimal. Derived from the immanent logic of the space, these emphasise the existing structure of the architecture. All door handles and outlet and switch covers were selected to match the age of the building
The pipes under the ceiling (sprinkler, heating, waste water, electrical) remain exposed in order to maintain the height of the room and to make the inner workings of the building visible. Lacquered to match the different coloured areas of the space, they align themselves visually.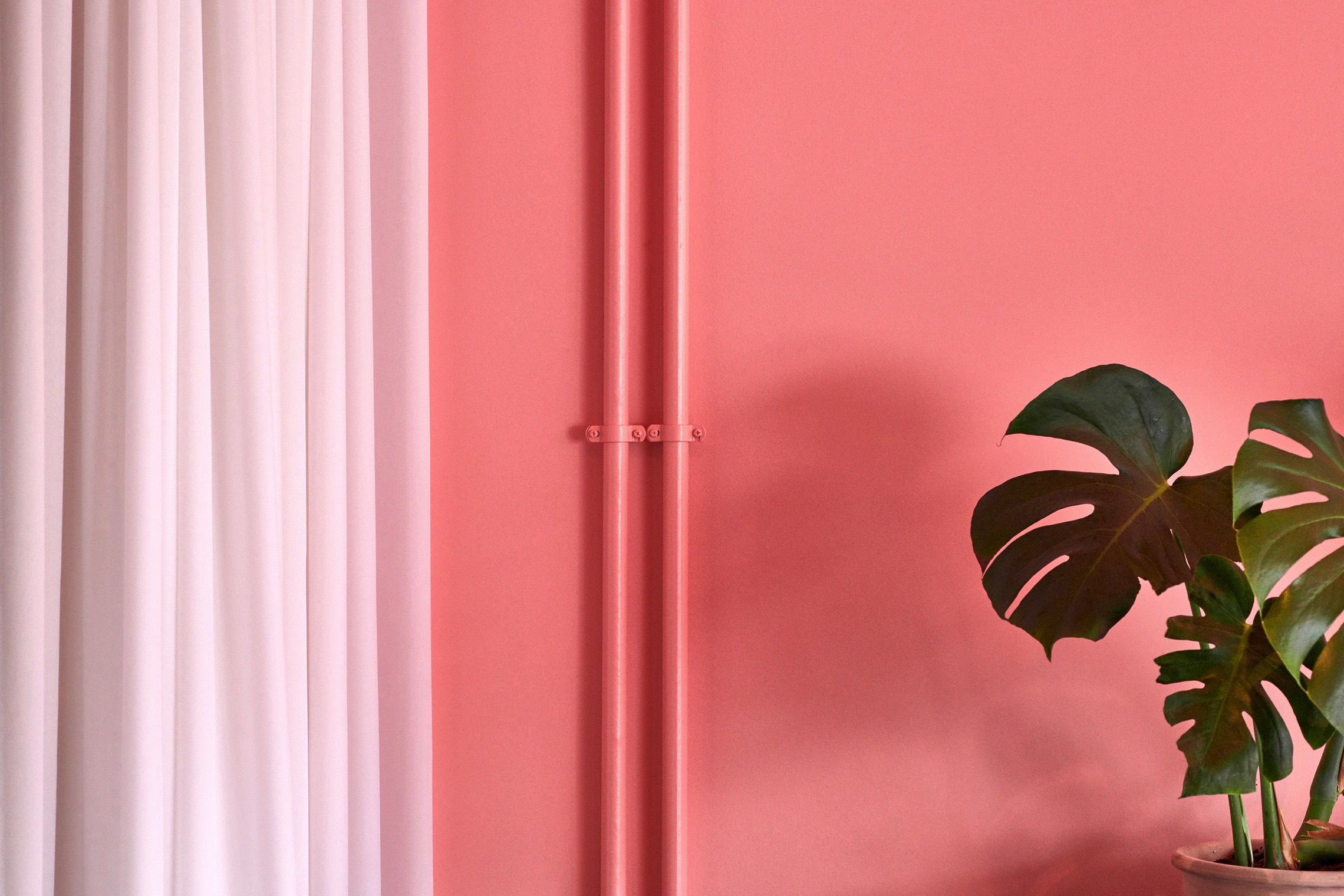 The honest handling of the existing substance without any cosmetic concealing or fear of colour preserves the unmistakable character of the place and manifests the sustainable philosophy of the Berlin design office, which has been operating since 2004. COORDINATION has created a future-proof, unique office with free circulation and flexible infrastructure. The 250 square meter one-room office with its short communication routes is designed for up to 16 people.