Modern heroism in old tobacco factory
The Network is a very important aspect of Startup300 and could make the difference between success or failure for startups. In Summer 2017, in an old building named Tabakfabrik, a former "Bio Filter Construction", the 750m2 Campus for Startups and Corporates was built. This unique location should encourage the creating spirit and inspires the sense for innovation.
The challenge was to create a space, which intentionally doesn´t have the typical character of an office or a workplace-office-concept. The general concept of a modern hero is inspired by the comic and film 300.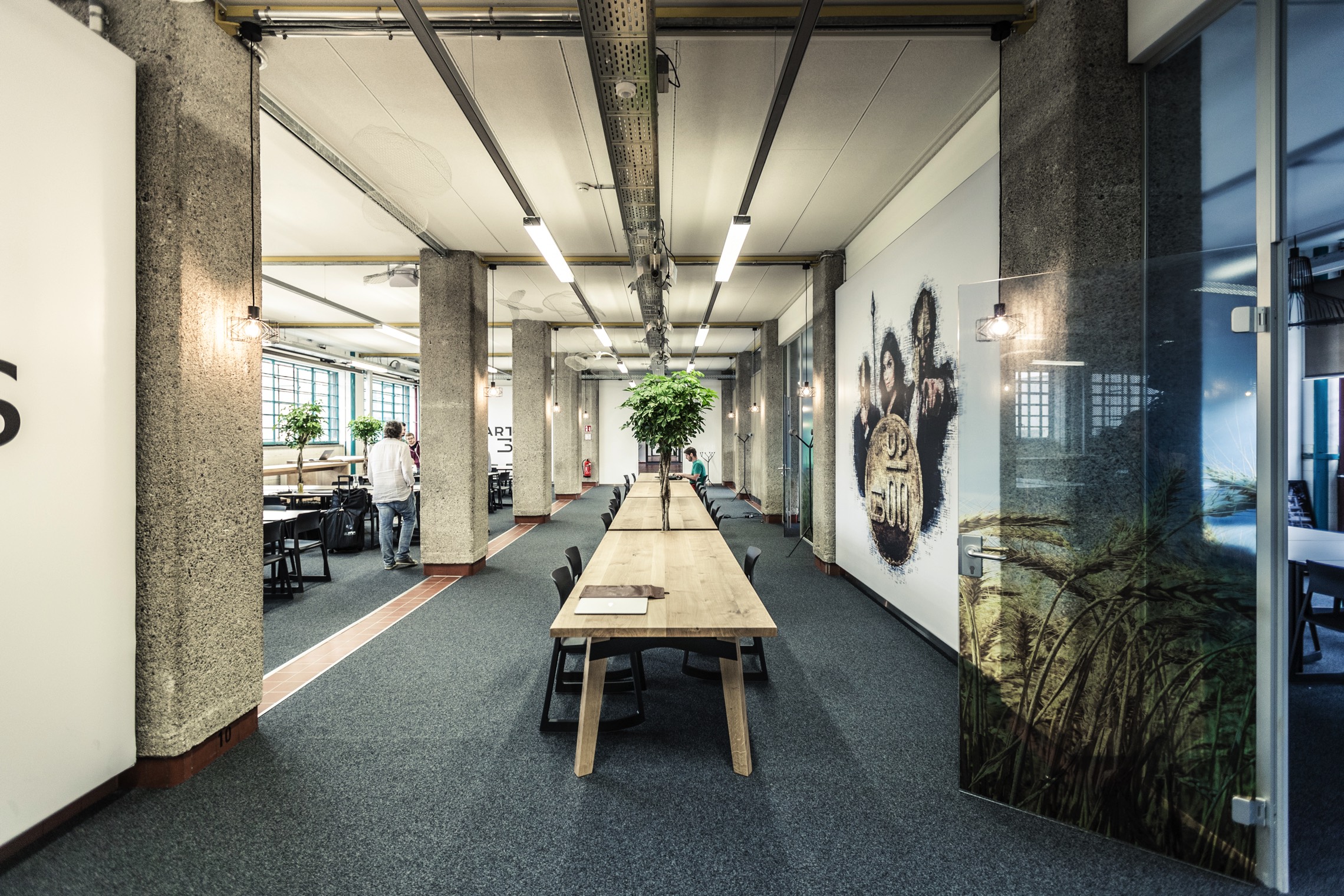 The basic idea of a modern hero, the hero of today, "the Startup – Man" should be given a meaning of "working hard" but also " partying hard". To this, there are lots of events held towards a very wide theme fields.
To create a natural and quite space, plants are placed between the workplaces. Accomplained by using some rustic elements such as animal figures out of oak wood, chain braids and hemp ropes but also with some playful highlights such as a swing, a coherent atmosphere is achieved.