Another co-office location in Hamburg will open its doors in December 2019. The new location is located on Hamburg's Gänsemarkt in an old brick building west of the Inner Alster. Coworking areas are created for you and your team on five floors in total. The office sizes vary with space for seven workplaces and up to 60-80 workplaces on an entire floor.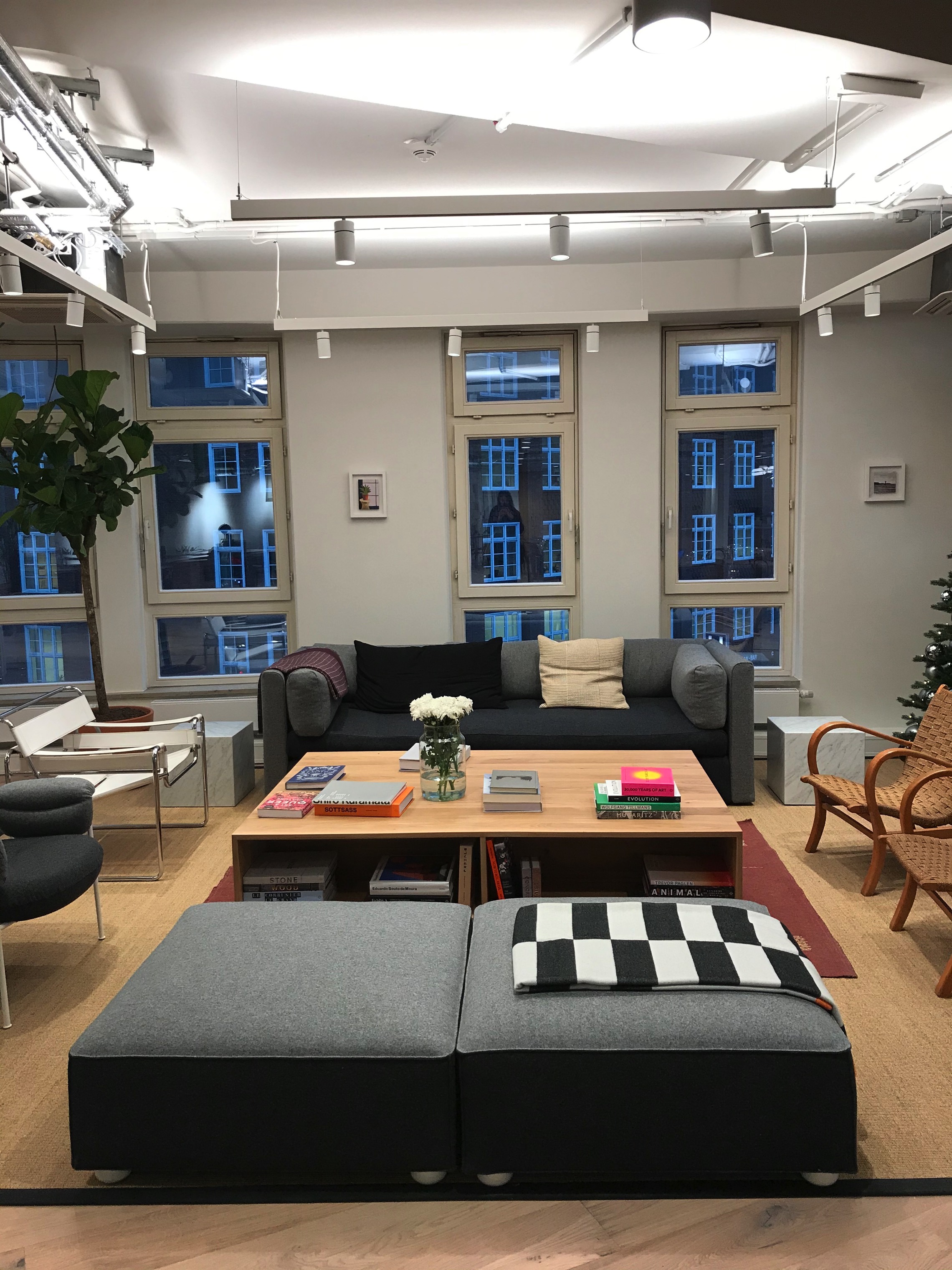 At the location Gänsemarkt you can expect an environment that inspires and motivates you in your work. There are many workplaces with lounges. There is also a coffee machine, which provides you with coffee from a private roastery throughout the day. For your next team event, there are function rooms that you can book anytime, and if you want to take your dog to work, that's not a problem.
Location
The location is not only ideal for cyclists, because they can already enjoy a view of the Alster in the morning and lock their bike directly in front of the building on the bike rack. The surrounding area also offers a variety of restaurants for lunch, such as Mad About Juice, Vlet or the Blockhouse. If you prefer to go shopping during your lunch break, you'll find a wide selection of shopping options at Neuer Wall.
Connection
If you prefer to travel to work by public transport, the location offers an ideal connection. The Jungfernstieg and Gänsemarkt stops are in the immediate vicinity. From here, Hamburg's S-Bahn and U-Bahn trains run regularly and in all directions.
Arrange a viewing and start receiving offers tailored to your needs
Use the contact form, send us an email to office@officeinspiration.com or phone us on: +49 (0) 40 696 323 220. Tell us how much space you need, when and for how long you'll need the space and any other needs you might have. We'll get back to you as quickly as humanly possible.
We'll find you the perfect workspace!
Your benefits:
Free brokerage | Welcome git
Personalized advice | Fast service | Huge range of spaces
Immediate availability & maximum flexibility