Fresh ambience for a successful architecture office
Jerde – an architecture, design, and planning firm best known for its large-scale international developments – decided to put itself in the role of client when establishing its new office in Los Angeles. They called on Rapt's expertise in interior workplace design and asked for help in finding and designing their new headquarters, facilitating the firm's move from Venice Beach to the heart of downtown LA.
Now, in the old CalEdison building at the corner of Fifth Street and Grand Avenue, Jerde has firmly established itself in the fabric of the city – and arguably in greater California as well.
In the stunning 14-floor Art Deco building sits their new office, framed in steel and concrete. Inside, past a marble lobby and lower floors made of limestone, is their newly designed space, inspired just as much by hospitality as workplace design.
Upon first entering the office, a lobby with a reception desk and plush lounge seating welcome visitors, who come from near and far to meet with the firm. Warm wood paneling provides a backdrop, and large plants frame views of the surrounding buildings and the blue Los Angeles sky. To the right, a conference room sits encased in glass and can be separated into two rooms by a partition. Adjacent to those rooms, a long table lies alongside a kitchen, where employees can gather and enjoy a meal or cup of coffee together. Just beyond is a model-making room, where visitors can watch employees craft models of their real-life developments on a small scale.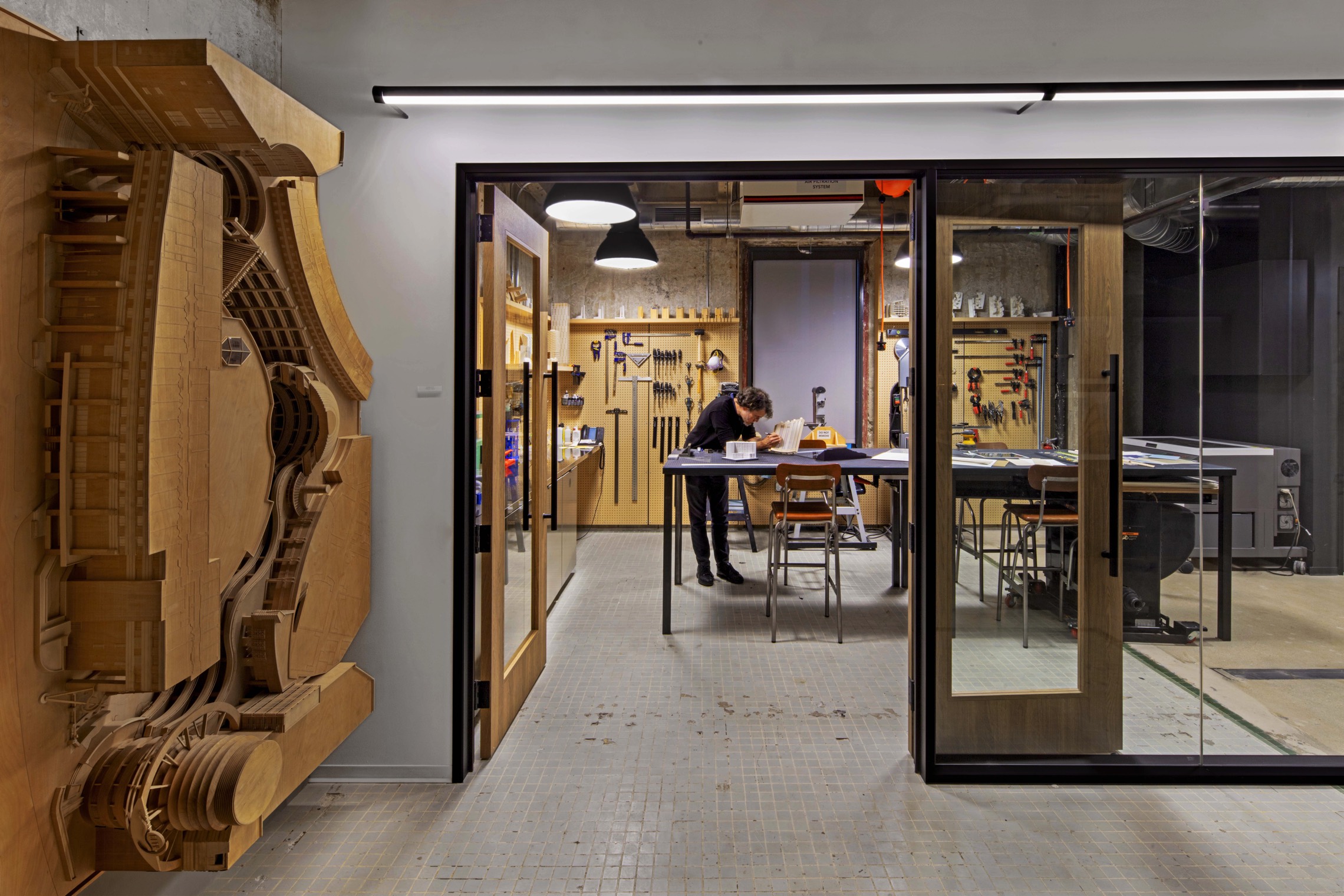 Custom desks provided Jerde the flexibility to configure an open-office layout, instead of the typical rows of desks you find in some offices. A number of desks have larger surfaces for reviewing drawings as teams, encouraging more collaboration. A large, open library space displays materials, and shelving made of scaffolding – with wooden planks and metal poles – shows off models and layers of plants.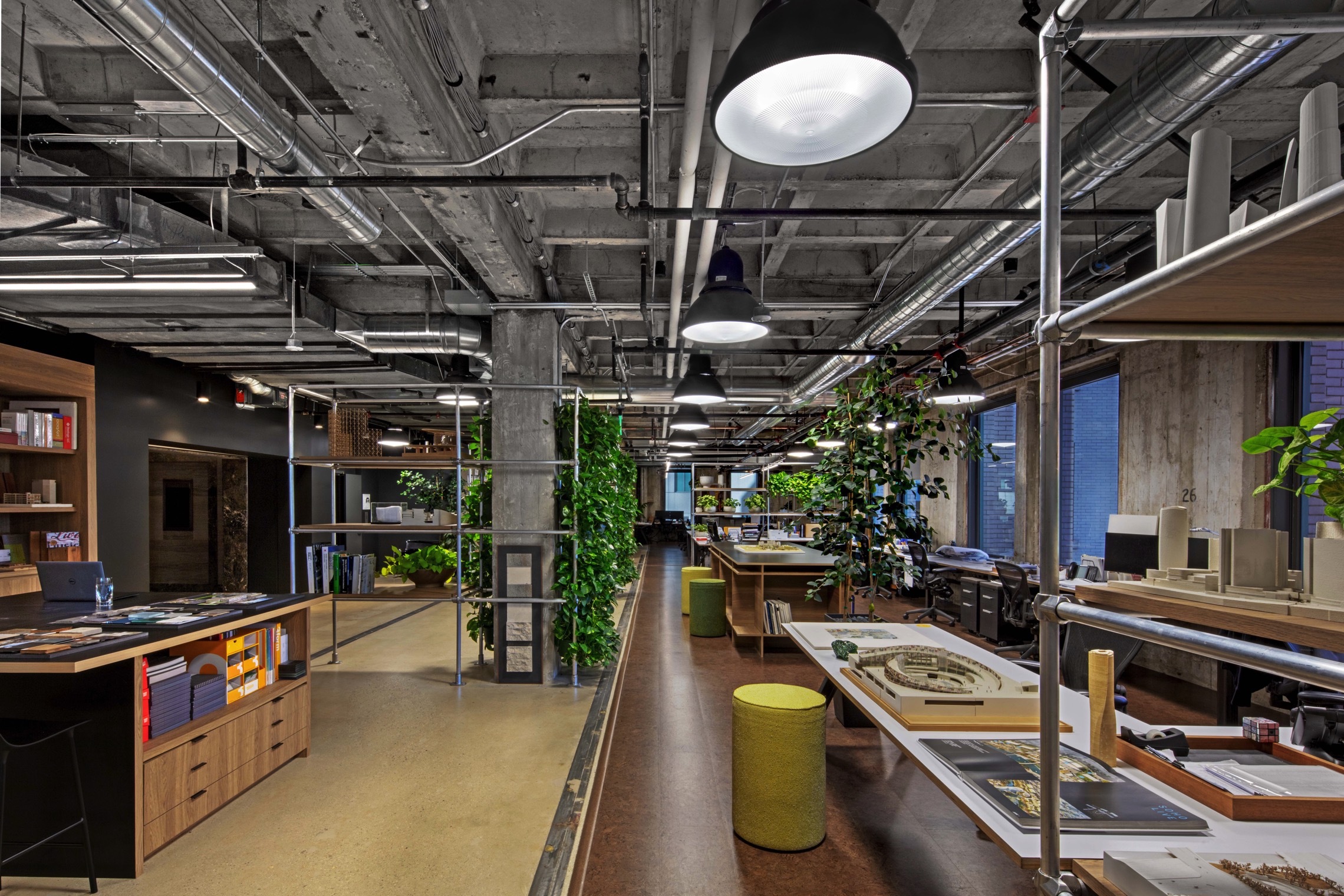 This is a space where raw meets polished. Exposed concrete and a waffle ceiling balance high-end finishes and luxurious textures, like leather, walnut, and brass. A deep green – in a shade not far from the firm's trademark color – provides a pop throughout.
The office feels fresh and organized but still nods to Jerde's traditional architecture practices. The firm – which had previously documented much of its work on paper and in physical models – streamlined during their move to this new space, but around the office there's still a smattering of papers, books, and models. They accent the space instead of overwhelming it.
Jerde can now graciously receive its very own clients, showcasing their work and process all in a beautiful, inviting space.