Workplace design in times of Covid 19
Surely none of us could have imagined at the beginning of the year how comprehensively our lives would change in a matter of weeks. The pandemic has made deep incisions into our collective daily life and it has long since been clear that we won't see the like of those Christmas parties in far-off December again for some time to come. Similarly, our working life won't be the same again for some considerable time yet. The question now is: how will workplace design change to adapt to the current and post-Corona world, and which of those changes will stand the test of time? We put these questions to a number of the most prominent designers and interior designers in Germany and worldwide. We're now publishing their answers to these questions in our series "Workplace design in times of Corona".
Rapt Studio is an interdisciplinary design consultancy with studios in San Francisco, Los Angeles, and New York. After the killing of George Floyd, Rapt Studio made it immediately clear that they stand with the Black community in the fight against racism, violence, and discrimination by introducing an action plan to advance racial justice in the design industry. And since COVID-19 began, Rapt CEO and Chief Creative Officer David Galullo has considered what workplace design will look like in the new era.
"We feel that there will definitely be immediate changes to the office. There will be safeguards put into place and social distancing norms that will evolve as we come out on the other side. But we also feel that thoughtful design of the workplace has always taken into account not only the functional considerations of work processes but also the emotional and cultural aspects of work."
Intense period of change
We've always surveyed an array of drivers in designing workspaces that are fully supportive of individual as well as group dynamics. Now, we've been thrust into an intense period of stress and change, challenging everything we know about how we show up to work and what our true drivers really are. As we look at the workplace post COVID-19, we will build on all that has come before and all that we know about people and what they need to thrive, while layering in what we've learned during this time.
Different work settings
It's clear that the home office will be added to the cadre of different work settings that make up the "workplace." If choice of setting based on the various postures one assumes during the day is key to success and happiness of the workforce, then the choice of coming to the office or not will play a key role moving forward. And if this is true, then our current thinking around the office and its part in the successful outcome of work processes and workforce happiness will evolve accordingly.
Connection in a meaningful way
If we redefine the "workplace" as anywhere that one works, then we should ask – what is the reason for the office? We think that the answer is simple, connection – connection to each other, connection to the history and stories of an organization, connection to the culture and brand of a company. And even though "connection" can now imply viral transfer, we believe that human emotional connection will always be paramount to successful workplace design.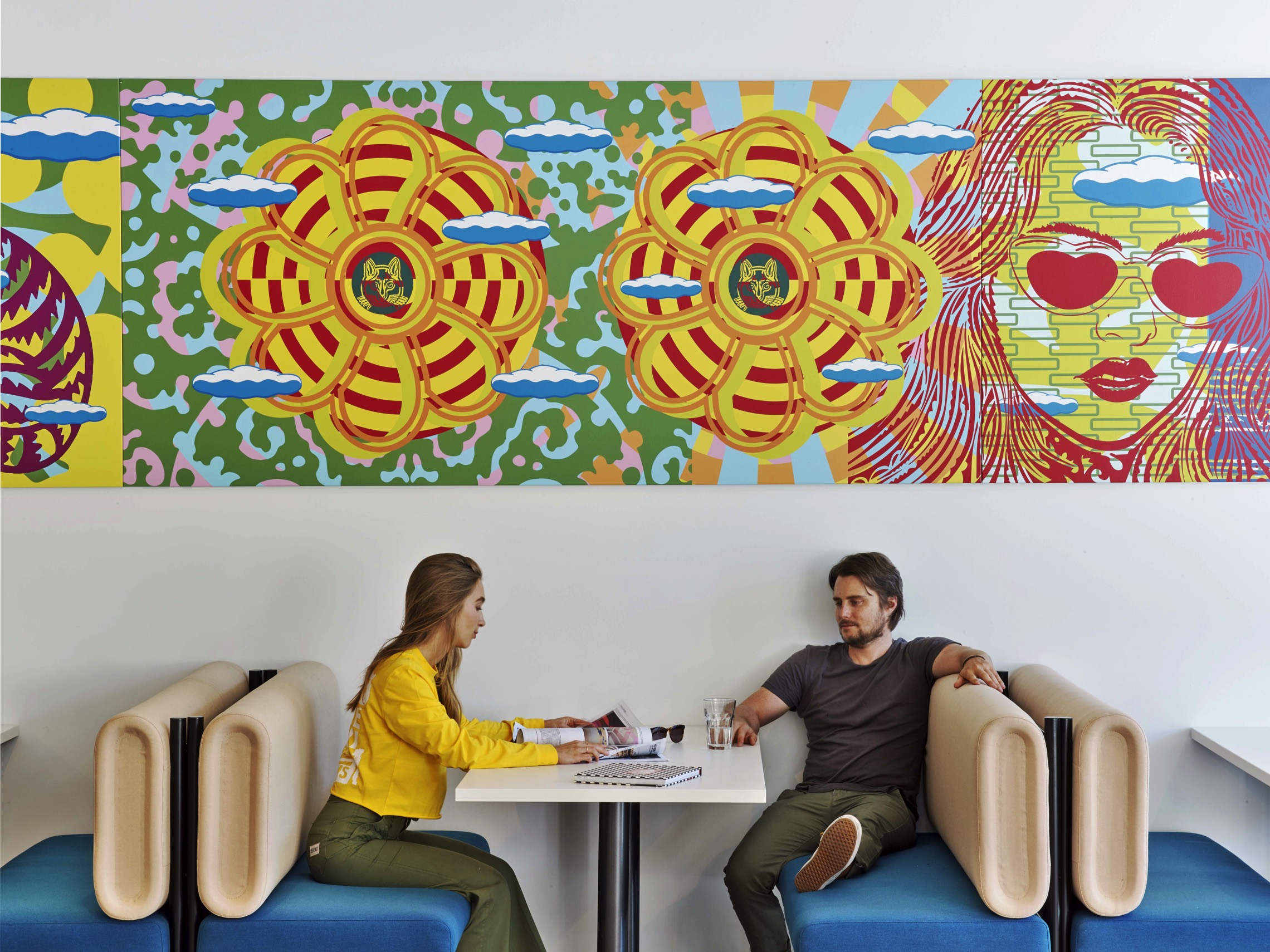 The immediate response to the pandemic should focus on the aspects of the office ritual that would be most problematic from a health and safety perspective; rethinking shared snacks, incorporating new cleaning practices, and reimagining surface design will be low-hanging fruit.
The larger issue of density and proximity in the workplace will be harder to assess, particularly if the main driver for the office's existence is built on the idea of meaningful connections."
David Galullo, CEO and Chief Creative Officer
Rapt Studio, San Francisco, July 2020