Workplace design in times of Covid 19
Surely none of us could have imagined at the beginning of the year how comprehensively our lives would change in a matter of weeks. The pandemic has made deep incisions into our collective daily life and it has long since been clear that we won't see the like of those Christmas parties in far-off December again for some time to come. Similarly, our working life won't be the same again for some considerable time yet. The question now is: how will workplace design change to adapt to the current and post-Corona world, and which of those changes will stand the test of time? We put these questions to a number of the most prominent designers and interior designers in Germany and worldwide. We're now publishing their answers to these questions in our series "Workplace design in times of Corona".
"The corona crisis is accelerating a trend that we have long regarded as the theoretical guideline for our designs: the reinterpretation of the office from a purely task-oriented workplace to a place of social interaction. In the future we will make even finer distinctions with regards to why we visit an office and for what purpose. In times of digital transformation, this can only serve the purpose of communicative and collaborative interaction.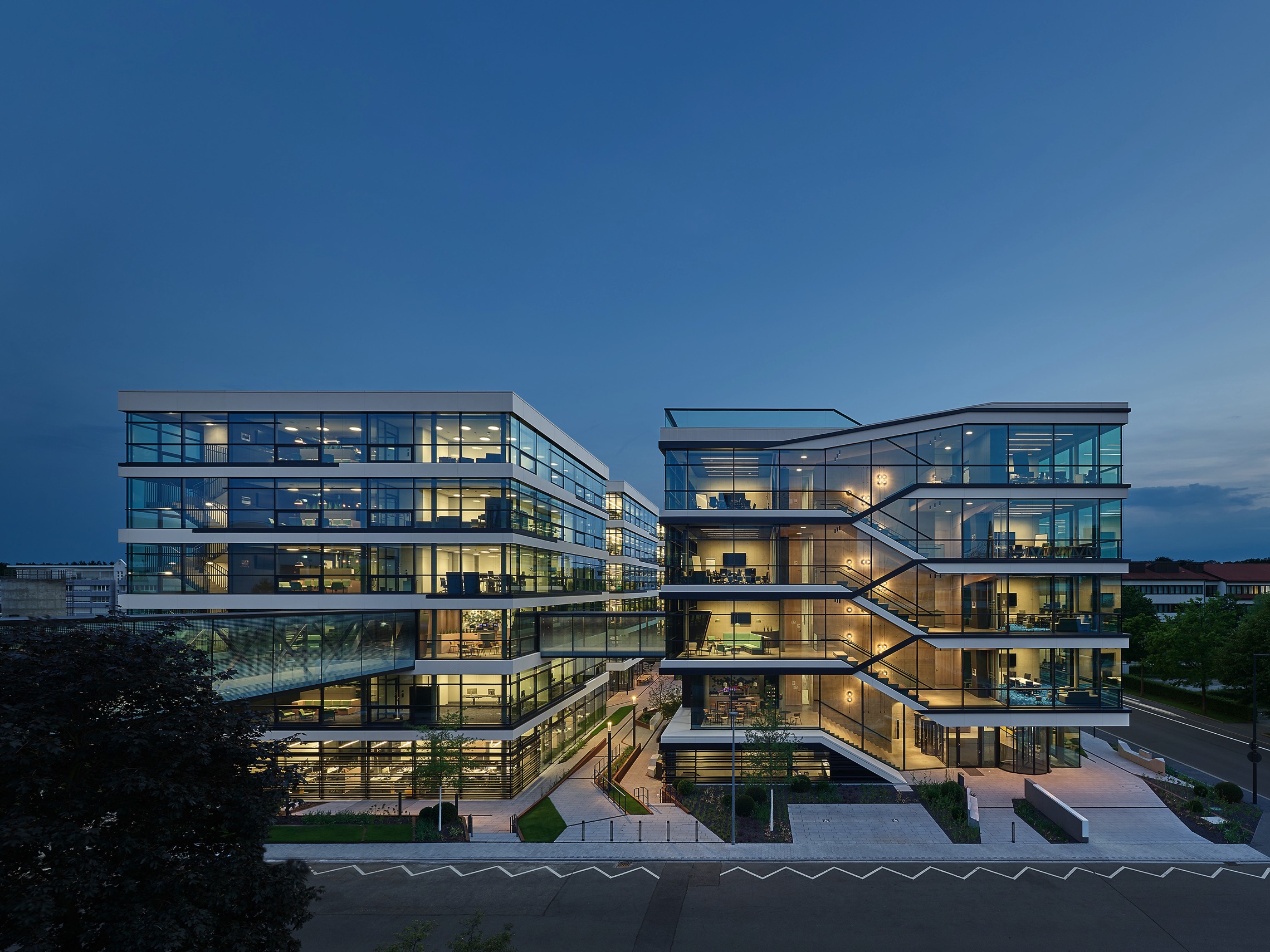 Physical encounters as drivers of innovation
The office is losing its significance as a place of work and is thus moving further and further away from its traditional layout. In future, offices must not only be social meeting places, but also spaces which promote and provoke communication and collaboration. Physical encounters as drivers of innovation and the working methods associated with it, will become increasingly important. This development also affords opportunities in terms of architectural design, and generates freedom in the design of these places.
New culture of collaboration
The trend towards more flexible space will increase to meet the demands of a changing culture of collaboration. We have already tested this principle using a prototype at the Innovation Centre in Potsdam, which has now matured into a serial product.
In the "Thinking and Workspaces" design, large whiteboards are suspended from the ceiling and can be moved around. This means that the rooms are constantly changing and enable several working groups of different sizes to work together. The "flomo" whiteboards can also be used separately as a working medium, as they are easy and flexible to use and can be transported quickly and easily.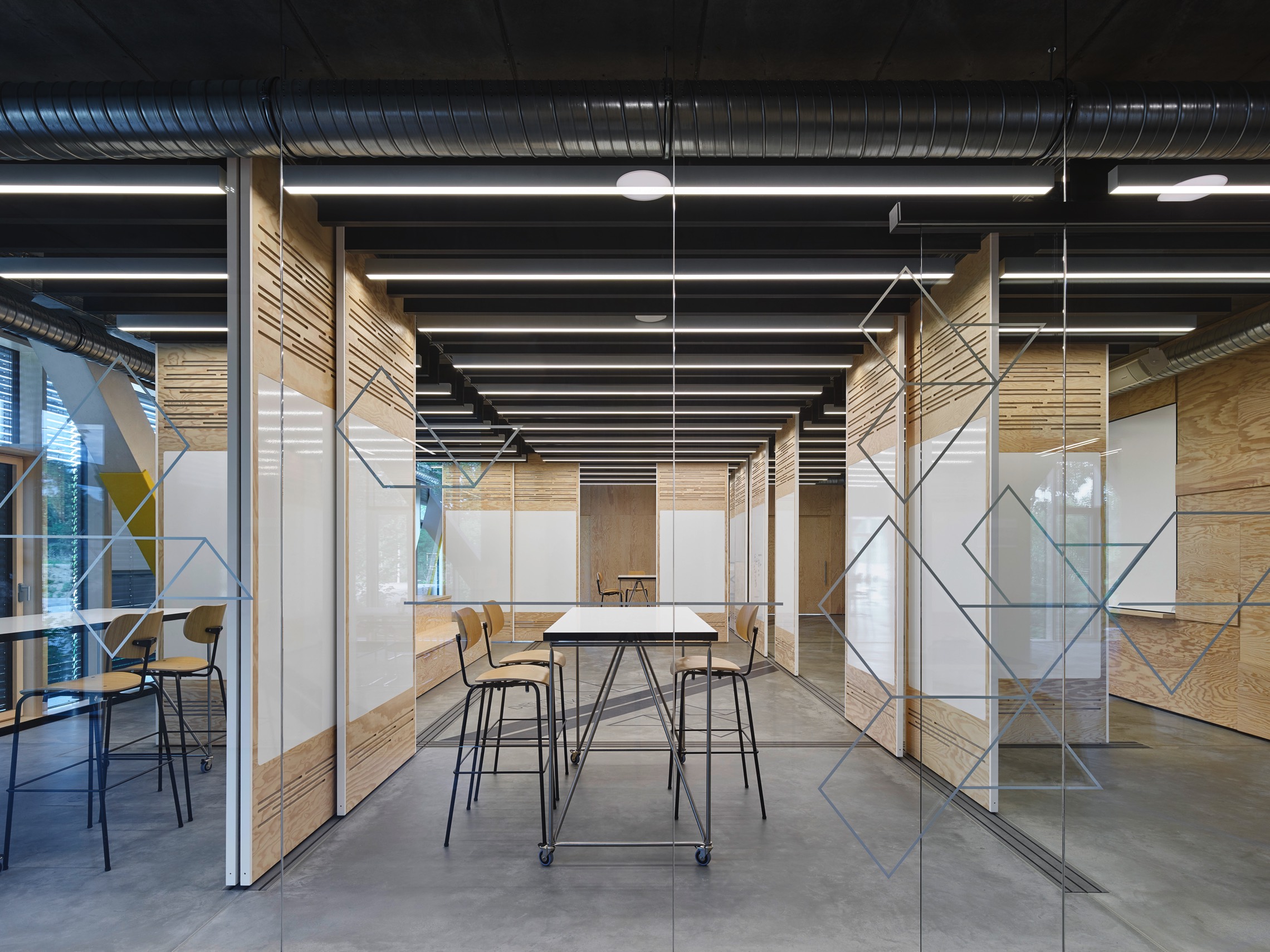 Provoking encounters and communication
In addition, accessibility is playing an increasingly important role. Stairs are no longer just connecting elements, but catalysts for encounters and communication. The lift will increasingly recede into the background and make way for access concepts which provoke encounters and communication. In our concepts, accessibility is a central element to which collaboration and communication centres are connected, like nerve pathways to the spine. The staircase will become an inbuilt metaphor for communication."
Mike Herud, Managing Director SCOPE
SCOPE Architekten GmbH, Stuttgart, June 2020