foobar Agency is a digital consulting company headquartered in Munich.
An old boiler house in Freiham has been transformed into an architectural gem with modern loft offices. foobar Agency has moved into the building on several floors. Their goal was to develop a new working environment that reflects the essence of the company.
What was needed was a space for events and social media activities, a kitchen as a focal point and meeting point, open space areas combined with functional rooms for retreat… all in all, a unique space where the team feels inspired to be creative and productive and which should likewise act as a new talent magnet.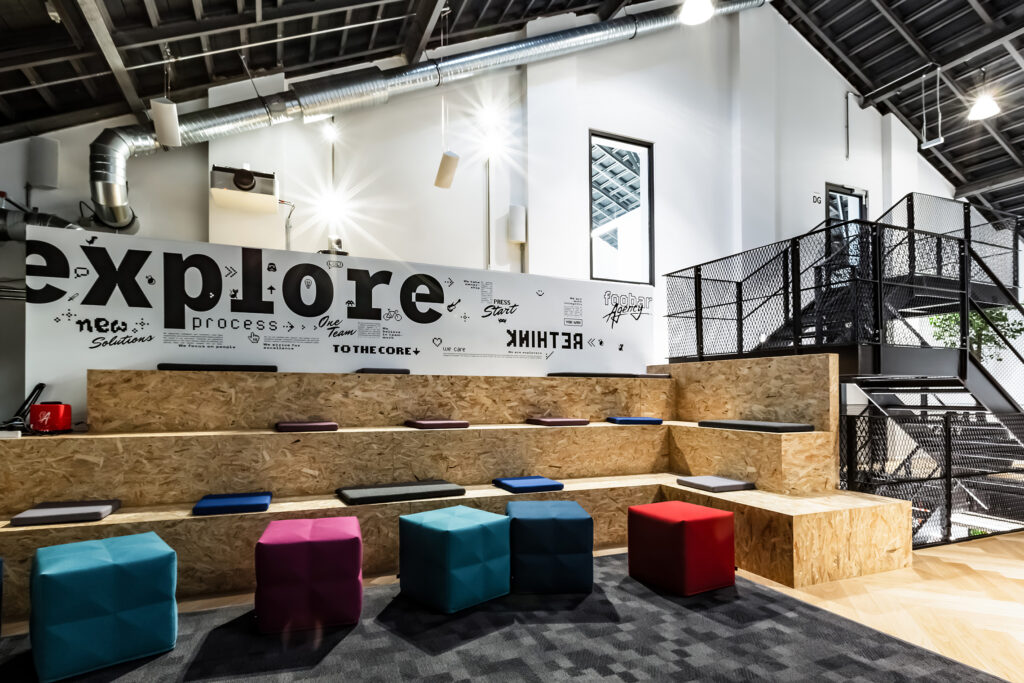 Together, creative ideas and a consistent theme were developed; inspired by the old classic computer games such as Pac-Man, the fundamental concept of "pixels" runs throughout the entire design. The pixel pattern can be found in carpets as well as wall and ceiling designs. To this end, the graphics department created extra pixel image series and graphics for printing on the acoustic absorbers. Each room has been given a graphic theme and colour concept – aesthetic, colourful and always giving a tributary "nod to the digital!"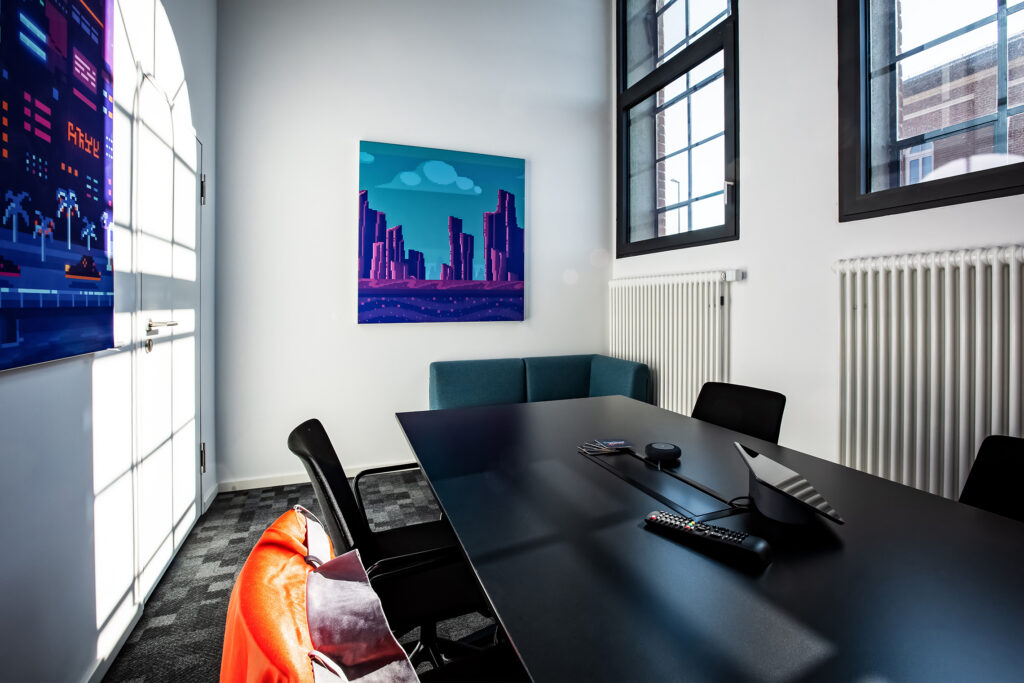 In addition to the individual furnishings, you'll also find special light installations with different colour schemes, as well as images of moss with integrated lighting elements.

The concept was complemented by selected design elements that are intended to bring out the unique foobar style. Among other things, you will find artefacts from the movies "Star Wars" and "Back to the Future", which serve as surprising eye-catchers and always give you something to smile about.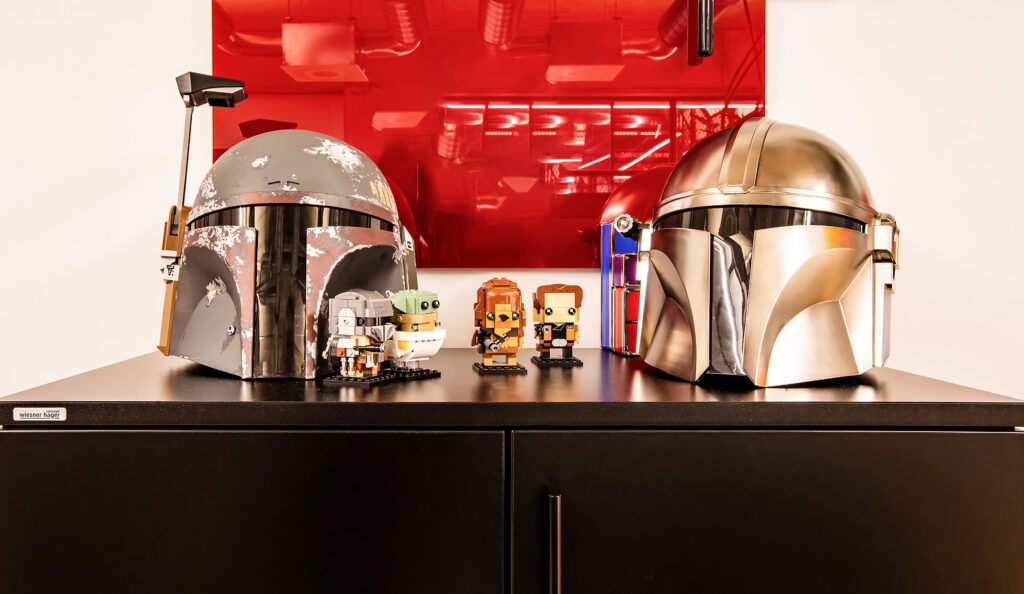 A great project with great attention to detail in an exciting location!
Photographer: Mike Müller / SamPlay
Copyright: office4you Büroeinrichtungen GmbH
Related Links: