XIBIX is an expanding cloud technologies company. We worked together with the client to develop a New Work concept for the rented space in the Business Campus Unterschleißheim and implemented a plan that clearly sets it apart from traditional office spaces and underlines XIBIX's innovative competencies.
To achieve this, wall positions in the floor plan were changed, a range of diverse, activity-based work areas were created, a consistent design concept was developed and subsequently implemented with great attention to detail and high-quality furniture.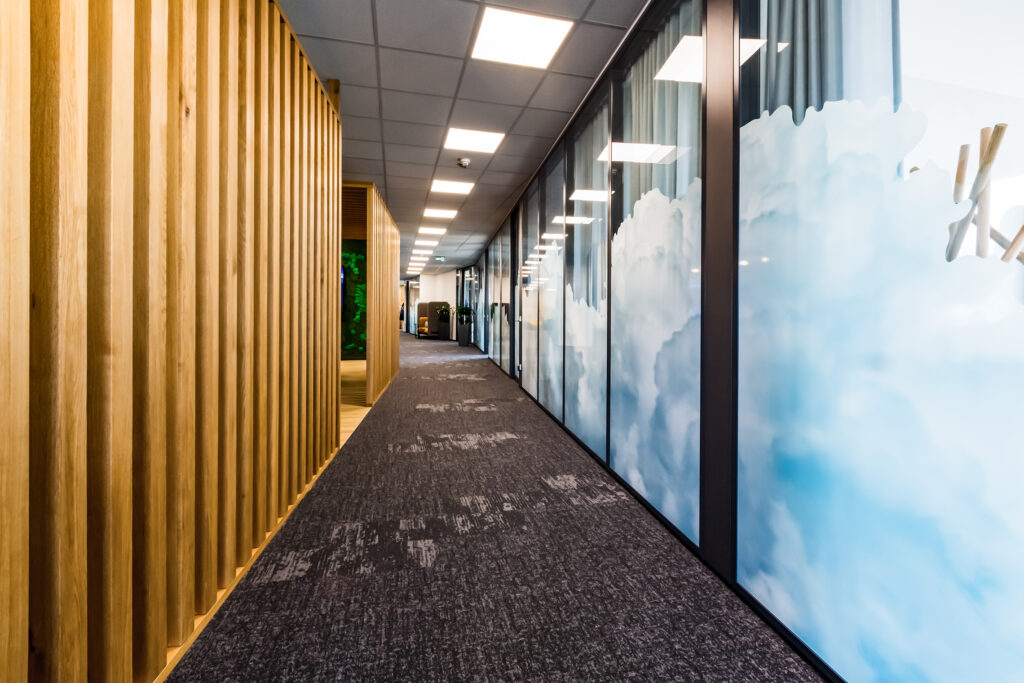 The result is a modern, agile office space in industrial style with dark grey walls and carpets, cool wallpaper – including one with a concrete look – and several glass surfaces. The company's cloud theme is taken up both in the wallpaper design as well as in the foil stickers that serve as privacy screens on the glass walls.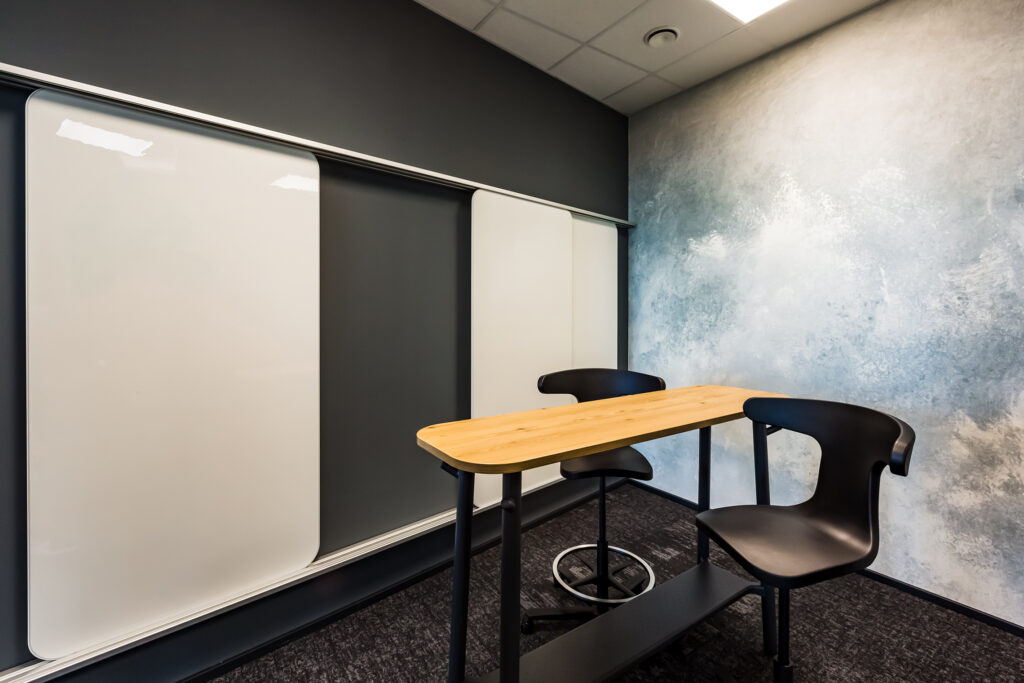 The broken orthogonal line in the open corridor gives the layout a touch of edginess. The centrally located work café adds a further contrast, offering a cosy place to relax, get together and feel good.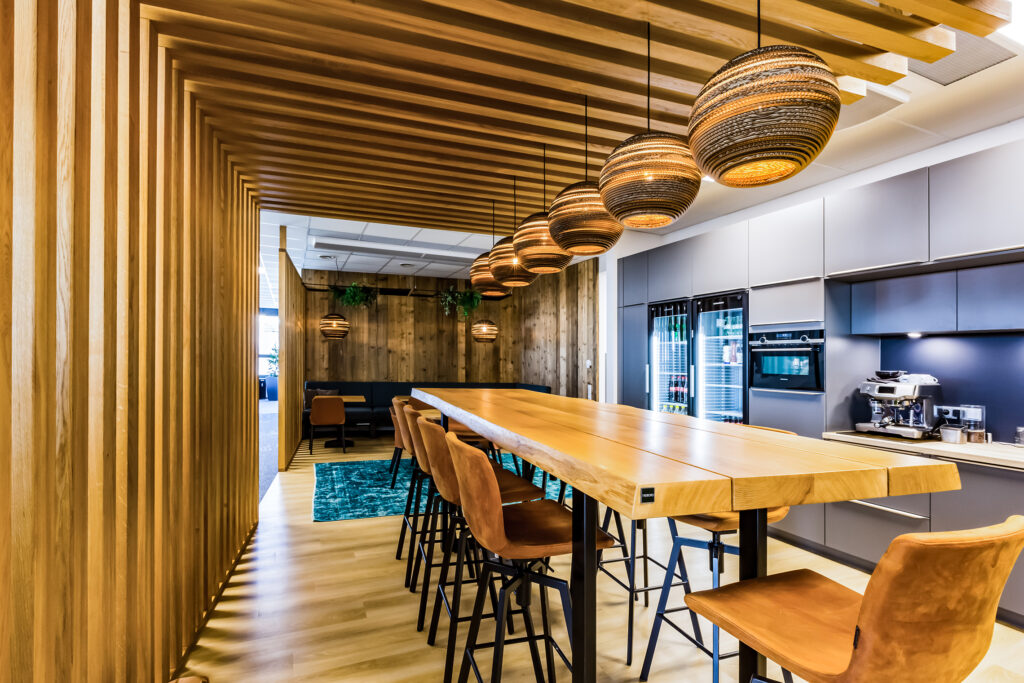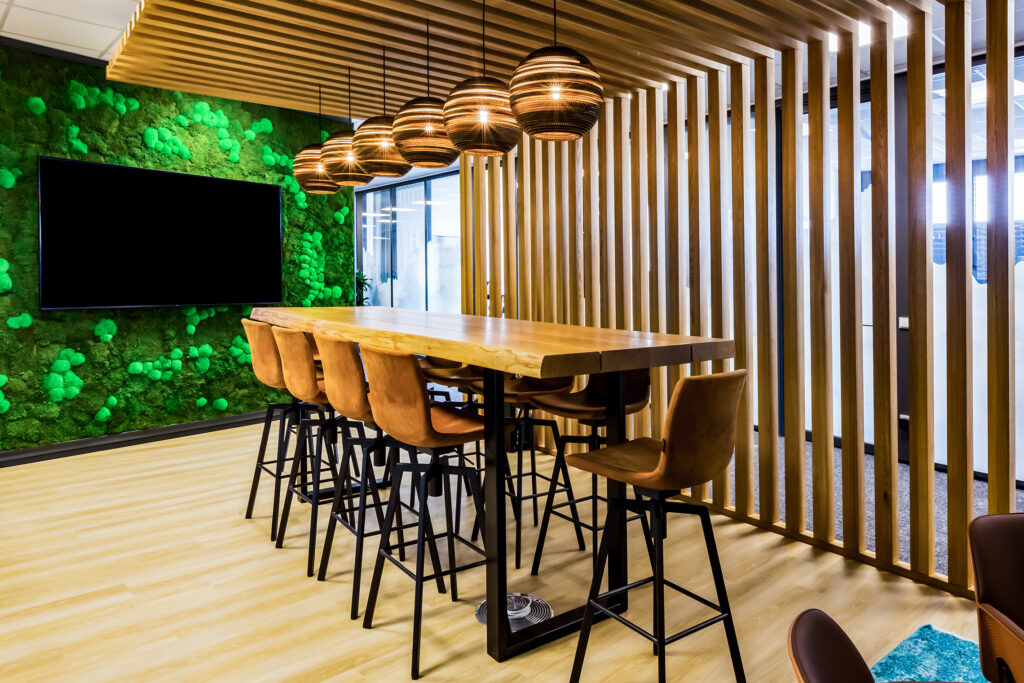 A wooden enclosure, homely furniture and colourful carpets lend the café oasis a cosy cottage-style flair.
Photographer: Mike Müller / SamPlay
Copyright: office4you Büroeinrichtungen GmbH
Related Links: