As the leading software provider for automated carbon footprints and ESG ratings, based in ISARHOCH work resort in Straßlach, Global Climate makes sustainability measurable for companies.
It comes as no surprise then that the motto for the new office is "Green Office".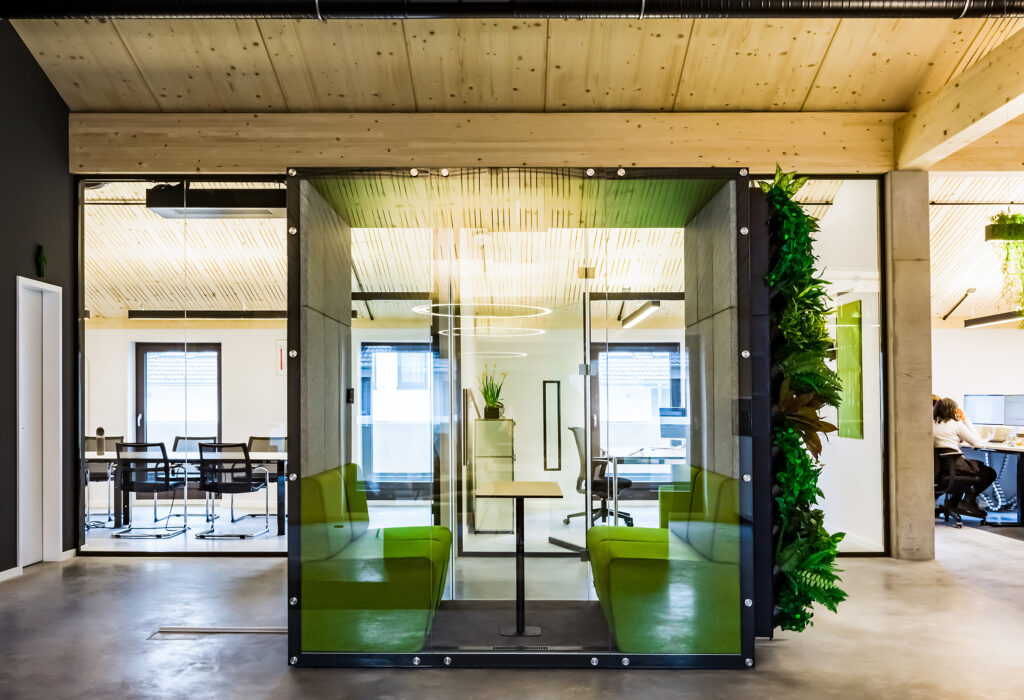 In line with the space, we had already implemented for the landlord ISARHOCH work resort, our planning department's very first ideas hit the mark intuitively.
The design concept plays with the high light-flooded rooms and includes, in addition to wood elements, a colour concept with different shades of green, acoustic modules with moss and felt and the integration of a wide variety of plants. All this creates a natural world experience in the room and a truly inspiring atmosphere! The overall concept is rounded off with high-quality furniture and harmonious and sustainable materials.
Covering two floors with a total of 1,500 square meters, the team now has sufficient space to exchange ideas, do focused work and let the creative juices flow.
Photographer: Mike Müller / SamPlay
Copyright: office4you Büroeinrichtungen GmbH
Related Links: